Remember when you were a kid and you loved spooky ghost stories, like the ones in Goosebumps or Scary Stories to Tell in the Dark? ME TOO!
Well guess what? You can totally turn that love of ghost stories and scary young adult novels into a travel plan!
Check out my list of the 11 most haunted places in the USA, from a quaint, but haunted, Southern town to a seriously creepy and haunted mansion in California.
1. Alcatraz Island
Just off the coast of San Francisco, California is Alcatraz Island, home to an abandoned federal prison that once housed dangerous criminals, such as Whitey Bulger, Al Capone, and Mickey Cohen.
Alcatraz Island was also a major part of the Red Power Movement in the early 1960s.
During this time, Native American tribes banded together to protest anti-Native policies passed by the US government to assimilate Native Americans into Urban areas (and away from reservations).
The policies were basically designed to destroy Native cultures.
A group of Native Americans from several tribes occupied Alcatraz Island for just under 2 years in an effort to reclaim the island from the US government and turn the prison facilities into various learning and resource centers.
While they were not able to achieve their overall goal, their efforts did help overturn the anti-Native assimilation policies that inspired the occupation.
Alcatraz Island is haunted by deceased prisoners and guards.
Native American legends say Alcatraz Island was home to evil spirits before the prison was built, as well.
Today you can tour the island and the eroding prison facilities, which are part of the US National Park system.
Viator has a TON of Alcatraz Tour options, some paired with other activities for a discount.
I'm partial to the Alcatraz Tour and Craft Beer Walking Tour – you're gonna need something to take the edge off after touring this creepy abandoned prison!
2. Baltimore, Maryland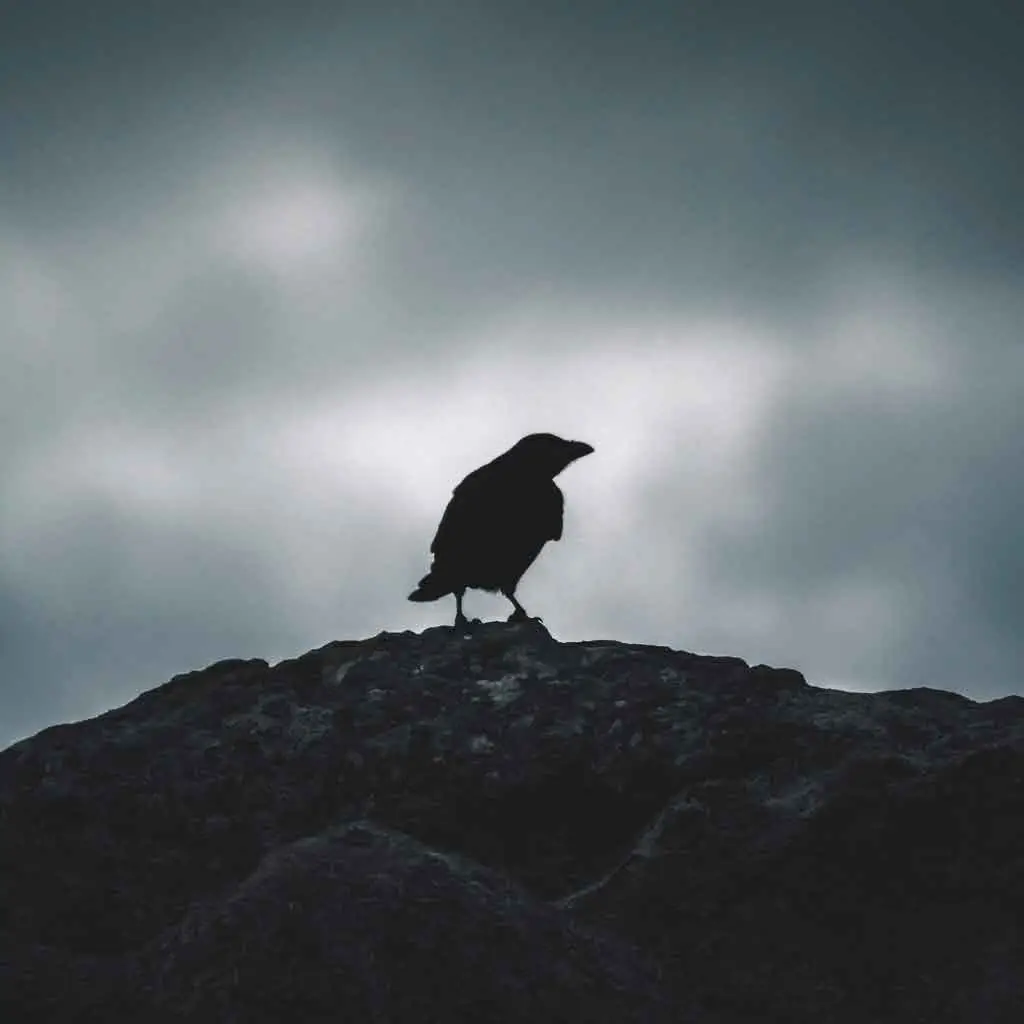 Gothic literary legend Edgar Allan Poe died an odd and mysterious death in Baltimore, Maryland. To this day, no one knows exactly how the writer died!
Learn more about the dark and creepy writer by visiting the Edgar Allan Poe Home & Museum, where you can see Poe's home and writing space in Baltimore.
Afterward, head on over to the Maryland Historical Society to browse its collection of Poe-related writings, photos, and other memorabilia.
Then, hop over to the Enoch Pratt Free Library to see even more Poe artifacts.
Last up, pay your respects to Edgar Allan Poe at his grave at the Westminster Hall & Burying Ground in Baltimore, MD.
3. Eastern State Penitentiary in Philadelphia, PA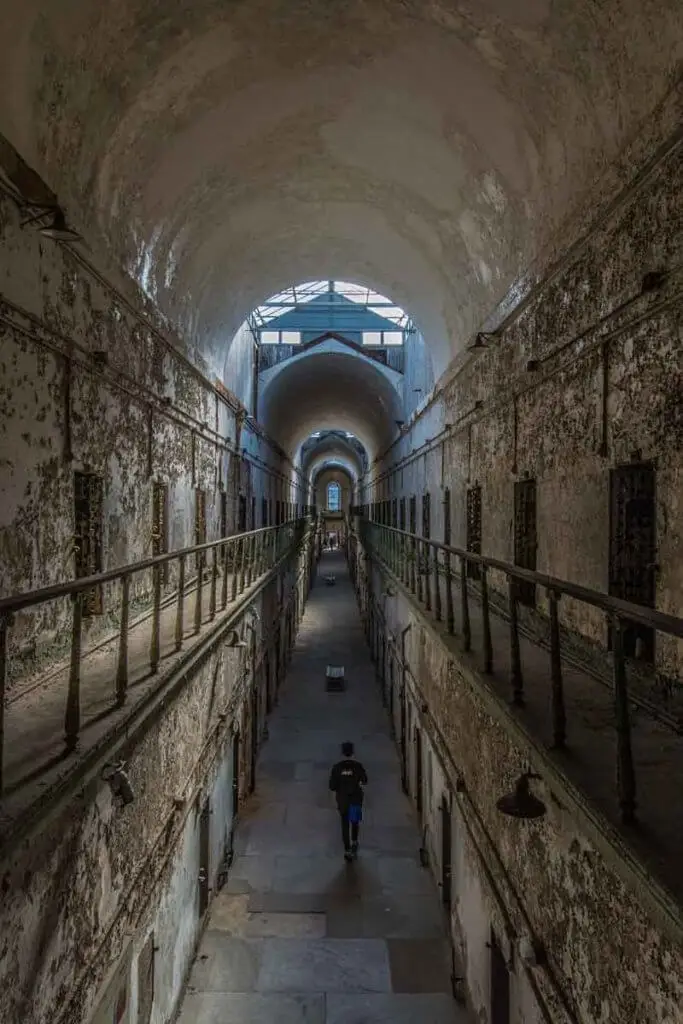 Philadelphia, Pennsylvania, is home to the Eastern State Penitentiary, a prison that was abandoned in the 1970s and is said to be haunted ever since.
The Eastern State Penitentiary was once "home" to several infamous prisoners, such as mobster Al Capone.
Today the former prison is a museum where you can learn about its history, its haunted roots, and see art installations.
During the Fall season, the museum hosts Terror Behind the Walls, which is probably the scariest haunted house in the USA. According to me, anyway.
4. Franklin Castle
Often referred to as the most haunted house in Ohio, Franklin Castle was originally built as a two-story wooden house known as Bachelor's Hall in 1860.
It was purchased by Johannes Tiedemann and his wife Louise after the immigrated from Germany to the US.
After their daughter, Emma, died in the home in 1881, they moved out while transforming the home over two years into what is now known as Franklin Castle, an American Queen Anne Victorian stone mansion.
However, in just a few years, their remaining 5 children, as well as Johannes' mother, all died in the home. Louise herself died in 1895, as well.
It was established as a historic landmark in 1982. In 2022, it finished a long restoration and reopened as a tourist destination.
It now hosts a variety of tours and events in the home, such as CLUE LIVE, a film and cinema club, and paranormal tours.
Brave visitors can also spend the night in one of 4 rooms available, which include Emma, Johannes, and Louise's rooms.
5. The Lizzie Borden House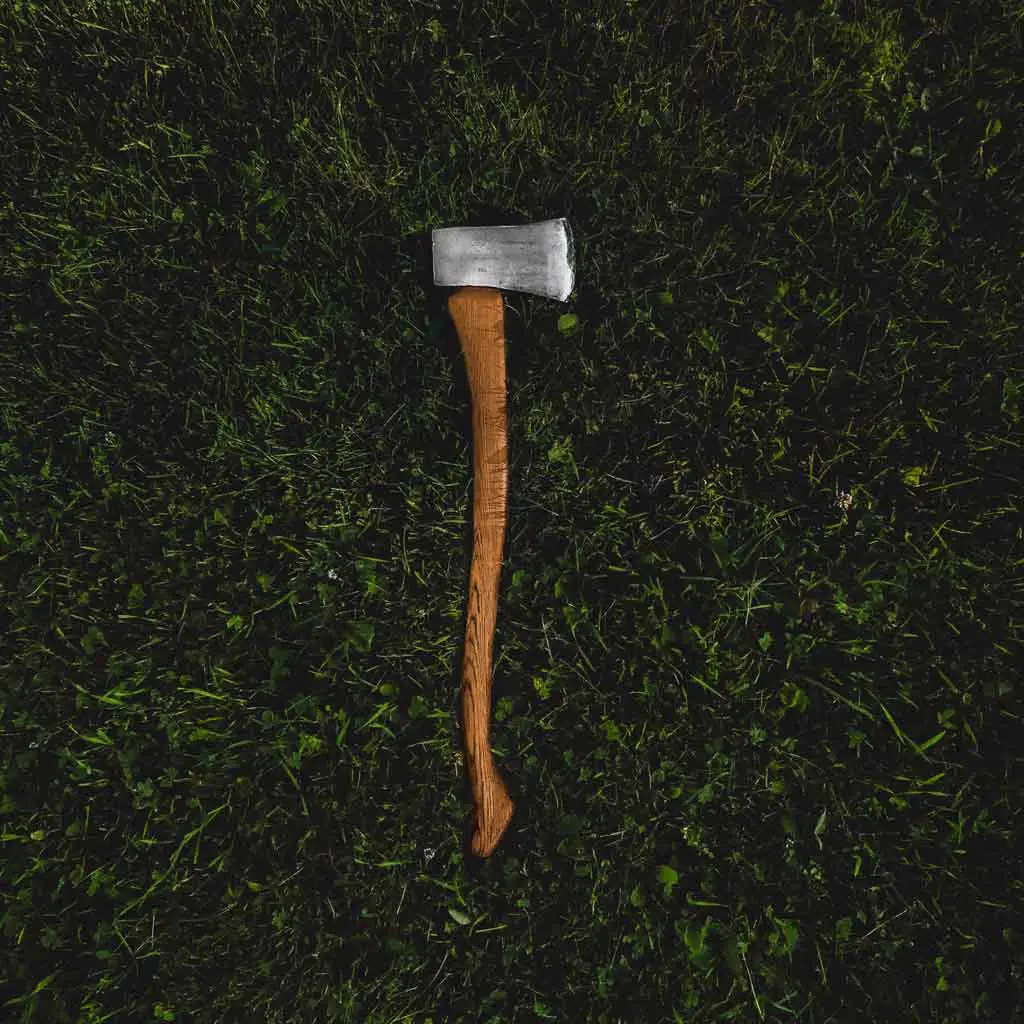 In the late 19th century, Abby and Andrew Borden, a wealthy couple from Fall River, MA, were brutally murdered by an axe.
Andrew's daughter, Lizzie Borden, was the prime suspect due to odd behavior and inconsistent answers during questioning by Police.
Lizzie Borden was found not guilty in a trial nearly a year after their death.
You can tour the house where the Bordens were murdered and even book a night's stay there.
6. New Orleans, Louisiana
New Orleans is one of the most haunted places in the USA!
NOLA has its fair share of haunted lore, from Voodoo priestesses to torturous murderers, vampires, and ghosts.
In New Orleans, you'll find a fair share of ghost tours, graveyard tours, and haunted hotels and homes.
You can also find unofficial tours based on the Anne Rice vampire novels and American Horror Story: Coven.
For more tips on NOLA's best tours, check out my post about the most unique tours in New Orleans.
Adding to New Orleans' mysterious vibe are its abundance of psychic shops and long-running practice of Voodoo.
Psychics are easy to find in the French Quarter, as many will set up tables on the sidewalks throughout this neighborhood.
Voodoo is a religion with African roots, which has opened it to unfair and racist criticism over the years.
If you decide to learn more about this religion and its practices while in New Orleans, please do so with respect.
Marie Laveau's House of Voodoo is one place where you can get a taste of what Voodoo is. They offer psychic readings, as well.
For more New Orleans tips, check out these posts:
7. Ohio State Reformatory
Located in Mansfield, Ohio, the Ohio State Reformatory in an infamous prison that was run from 1910 to 1990. It was ordered closed due to overcrowding and inhuman conditions alleged by the prisoners.
It was used as the filming location for the 1994 Stephen King film, The Shawshank Redemption starring Morgan Freeman and Tim Robbins.
Visitors can access and tour most of the prison on their own for $25.
However, guided, themed tours are also available:
Beyond the Bars: Tour areas not open to the general public, such as the guard tower
Ghost Hunts: Overnight paranormal investigations of the prison; only available to adults 18+
Ghost Walks: Nighttime guided tour of the prison
Hollywood Meets History: Learn more about the prison's history, as well as its involvement in films and music videos, such as The Shawshank Redemption.
Old Sparky: Learn about the electric chair and its history in Ohio prisoner executions
Shawshank Bus Tour: Visit 10 filming locations of The Shawshank Redemption in the area and end with the Hollywood Meets History tour.
It is also home to the annual Parapsycon, a paranormal and psychic convention, InkCarceration, a music and tattoo festival, and the annual Shawshank Hustle, a 7K race.
During the Halloween season, it also hosts a haunted house called Escape from Blood Prison.
8. The RMS Queen Mary ship in Long Beach, California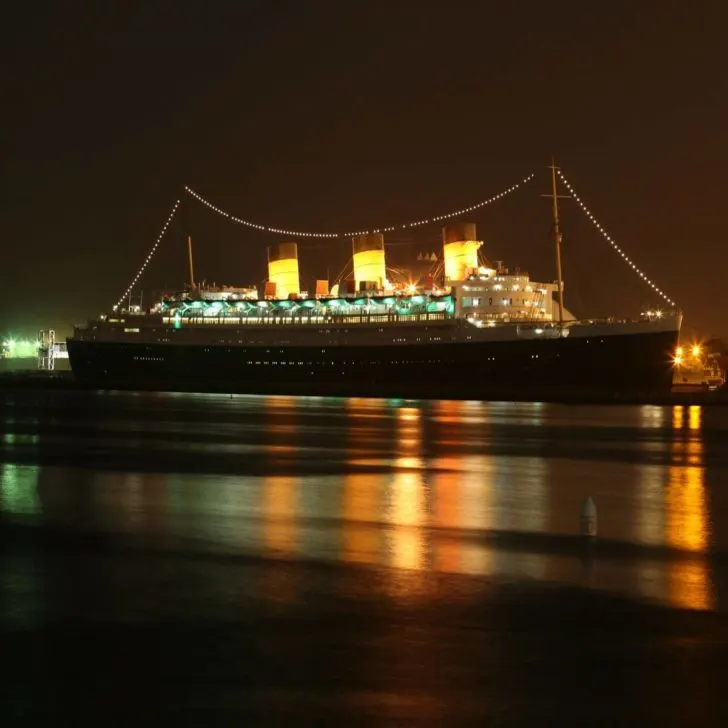 The RMS Queen Mary ship in Long Beach, CA was a mail-turned-passenger ship that operated mostly between the United Kingdom and the United States between 1936-1967.
Upon its retirement in the late 1960s, the Queen Mary reestablished as a tourist destination in Long Beach, CA.
Legend has it that someone was murdered in one of the ship's suites and continues to haunt the ship to this day. OOOoooOooOh!
The Queen Mary runs 5 tours, 4 of which are based on the ship's spooky stories.
Haunted Encounters Tour includes a tour of the ship in conjunction with stories about its ghosts! Tours run throughout the day.
Paranormal Ship Walk runs after dark and is part tour, part spooky story time.
Dining with the Spirits includes dinner at Sir Winston's restaurant onboard the ship, followed by the Paranormal Ship Walk.
Paranormal Investigation includes a tour of the ship's known paranormal hot spots with professional paranormal investigator, Matt Schultz.
In addition to the spooky tours, the ship puts on the Queen Mary Dark Harbor during the Halloween season.
Dark Harbor includes several haunted mazes aboard the Queen Mary, kind of like a haunted house – but several of them!
On select dates, there is a theatrical seánce onboard the Queen Mary, as well.
You can learn more about these spooky Halloween attractions on this page.
9. Salem, Massachusetts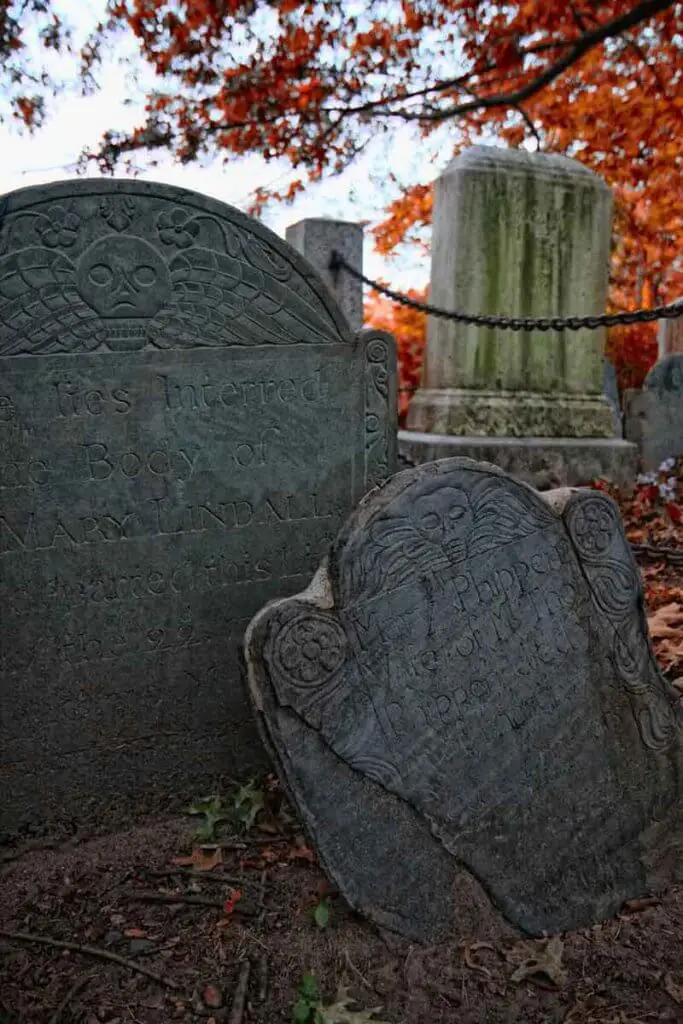 Salem, Massachusetts, is well-known for the late 17th century trials where 20 people were hung to death after being found guilty of practicing witchcraft.
Locations to visit include the Howard Street Cemetery, the House of Seven the Gables (where Nathaniel Hawthorne's famous novel is set), the Old Burying Point Cemetery, and Proctor's Ledge.
Today there are several museums in Salem where you can learn more about the Salem Witch Trials, such as the Salem Witch Museum.
Salem also holds a month-long Halloween celebration filled with parties, a vendor fair, spooky tours, concerts, and a small fair.
For more ideas on what to do in Salem, check out these posts:
10. Savannah, Georgia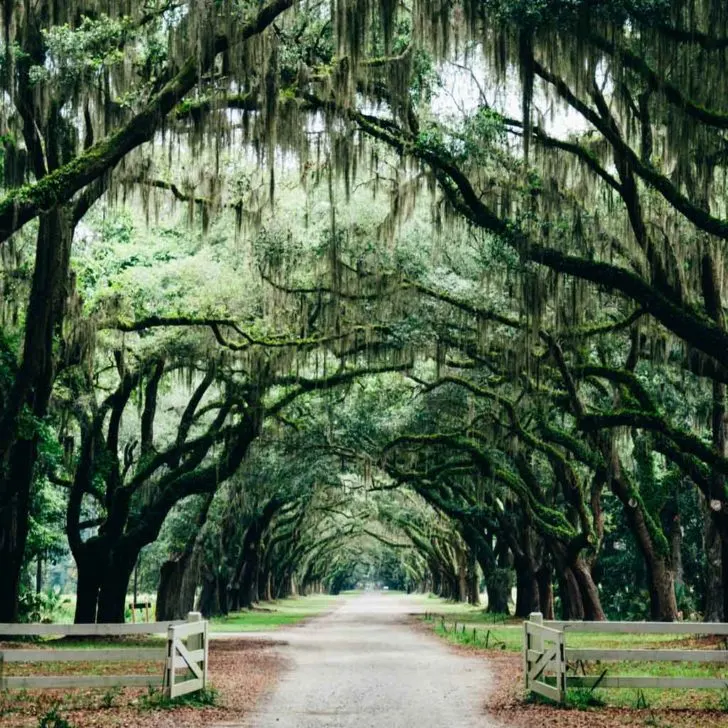 Savannah, GA, is a quaint Southern town with a spooky reputation.
The town is home to several haunted establishments, such as Moon River Brewing Company.
The Moon River Brewing Company is haunted by several ghosts and was featured on several popular paranormal TV shows, such as Ghost Hunters.
Other well-known haunted locations in Savannah include Bonaventure Cemetery and the Marshall House.
Given its spooky reputation, Savannah has several ghost tours to choose from. I recommend Genteel & Bard's Ghost Encounter Tour.
11. Sleepy Hollow, NY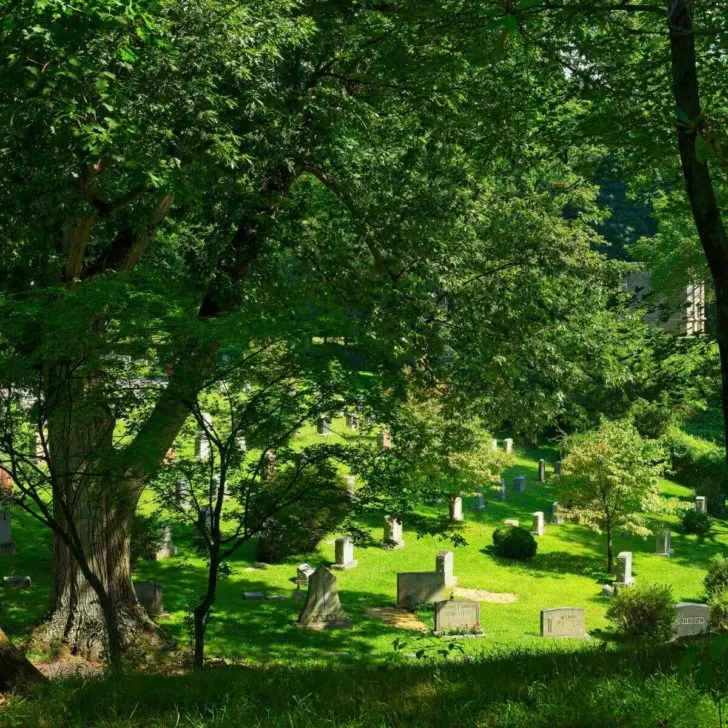 Sleepy Hollow is a village within the town of Mount Pleasant, New York.
The village is home to the famous short story about a headless horseman, The Legend of Sleepy Hollow, by Washington Irving.
This famous short story spawned various reincarnations of spooky films, TV shows, books, and so on.
Today, the Sleepy Hollow, NY embraces its spooky roots, much like other towns mentioned in this post.
There's a Sleepy Hollow cemetery tour, a jack-o-lantern event, an immersive Legend of Sleepy Hollow experience, and other fun, Sleepy Hollow Halloween activities.
12. The Stanley Hotel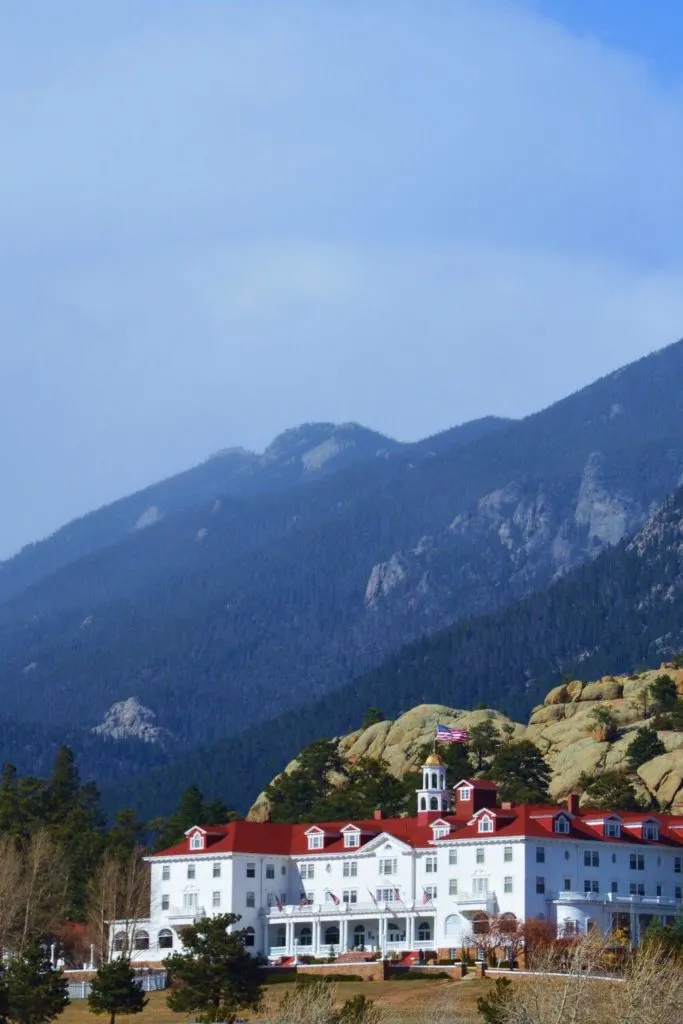 Visit the impressive Stanley Hotel in Estes Park, Colorado, which inspired Stephen King to write his first best-selling hardback novel, The Shining, in 1977.
NOTE: The Shining was Stephen King's third novel, but the first hardback to make the best-sellers list.
The Shining turned into a classic horror film of the same name in 1980.
It was directed by Stanley Kubrick and starred Jack Nicholson and Shelley Duvall.
The Stanley Hotel was rumored to be haunted long before Stephen King used it as the inspiration for his novel-turned-film.
The rumors almost put the hotel out of business until King's third novel became a bestseller.
Today, the hotel embraces its spooky vibe and offers ghost tours of its property.
If you want to learn more about this haunted hotel, check out Unearth the Voyage's in-depth post about the Stanley Hotel, including a few tips about its ghost tours.
13. Trans-Allegheny Lunatic Asylum
Located in Weston, WV, the Trans-Alleghany Lunatic Asylum is a former hospital for mentally ill people that was open from 1864 to 1994.
It was originally designed to house 250 patients, but at one point during the 1950s, housed as many as 2400 patients. This is most likely due to the fact that during that time, common ailments like asthma were treated as a mental disorder.
In 1913, the hospital's name was changed to Weston State Hospital, as it was operated the state of West Virginia.
Today, the hospital is run as a tourist attraction under its original name.
Tours include daytime and nighttime tours of several areas of the hospital. It also runs overnight paranormal investigations and ghost hunts, as well as photography tours.
14. The Whaley House
The Whaley House has a long an interesting history in San Diego, CA.
Built in 1857, the Whaley House was not only home to Thomas Whaley, his wife Anna, and their family, but also a community gathering place.
Through the years served as a theater, courthouse, general store, and office space.
The land on which the house was built was also the site where Yankee Jim Robinson, an infamous horse thief, was hanged to death.
After the house was built, the Whaleys' son, Thomas, passed away from scarlet fever at only 18 months old.
Today, it serves as a museum that you can tour at day and night. They also host after-hours paranormal investigations, where guests can actually partake in a paranormal investigation of the home.
It is also featured on the San Diego Ghosts & Gravestones haunted tour.
15. The Winchester Mystery House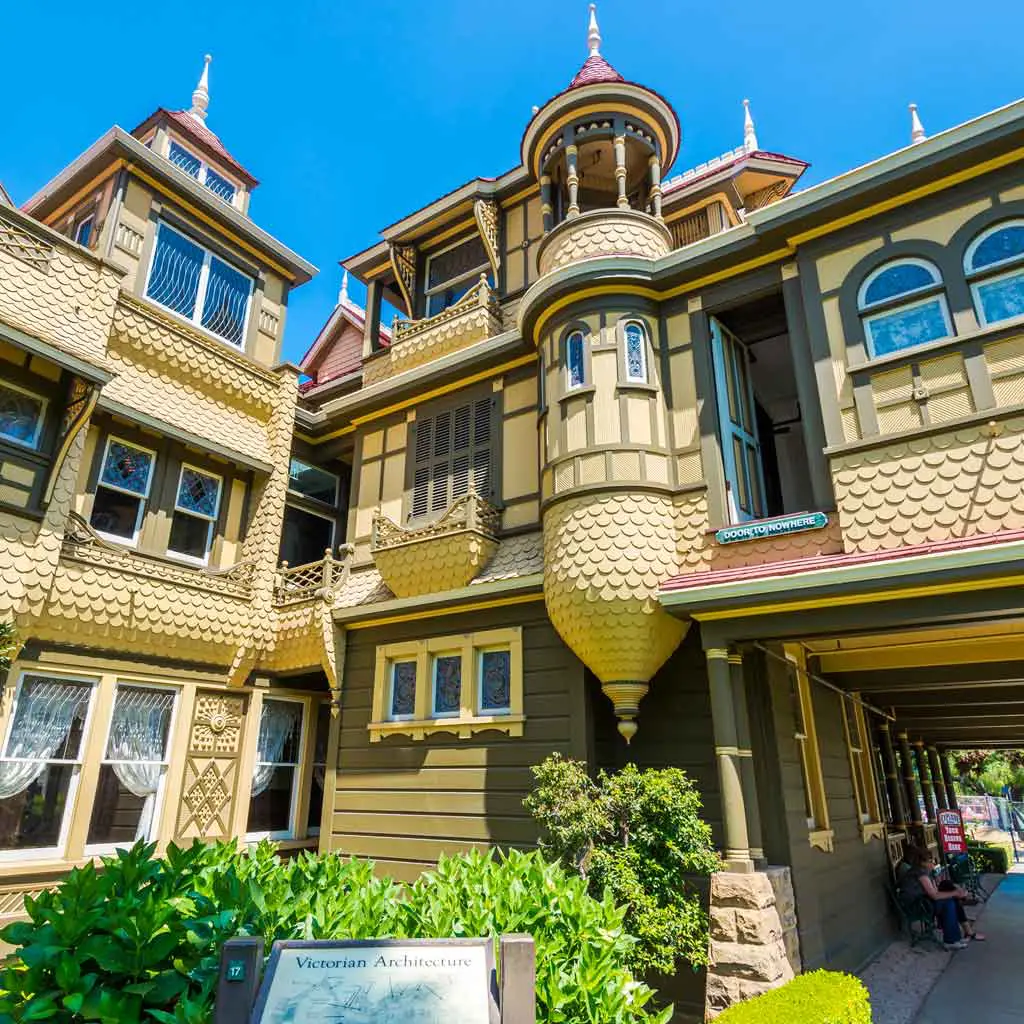 After the untimely death of her husband and child in Connecticut, Sarah Winchester fled for San Jose, California.
There she proceeded to spend 38 years building a mansion with 107 rooms on 6 acres of land.
The Winchester Mystery House is full of quirks that seemingly have no explanation, like rooms built without nails, staircases that go to ceilings, a seánce room, and items in sets of 13 (hooks, window panels, etc).
No one knows why Sarah Winchester built the home so large and odd.
But, the speculation is that she did it to please spirits that a psychic said caused her family's death and continued to follow her.
Winchester passed in 1922, just under 25 years from when she started building the Winchester Mansion.
Today, you can tour the mansion, which is open year round, except on Christmas Day.
Which haunted places in the USA have you been to?
No matter what time of year you visit these haunted places in the USA, you're guaranteed a spooky good time!
Let me know in the comments below if you've been to any of these places or any other haunted places around the world!
For more top travel tips, check out these posts:
---
About the author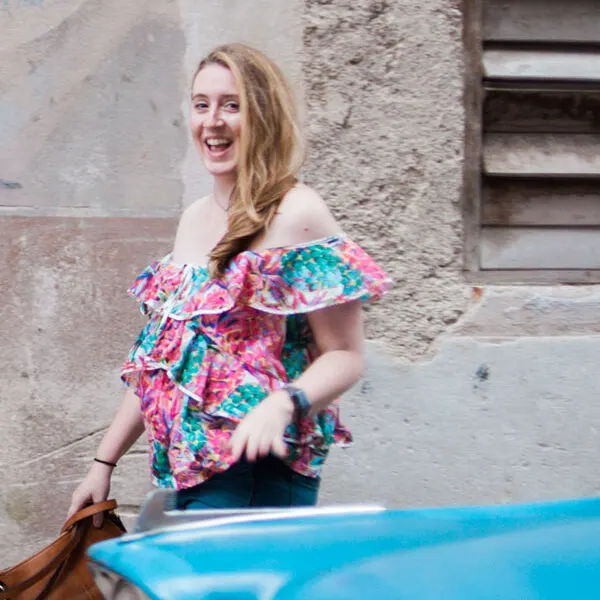 Meg Frost is a Boston-based travel blogger that helps people embrace technology to make vacation planning and traveling wicked easy, affordable, and fun.
She holds an M.A. in Journalism from Northeastern University and B.S. in Communication & American Studies from University of Miami.
---
This post was originally published on October 10, 2016. It was last updated on August 31, 2019.