New Orleans is a well-known party destination, but you don't have to be the party type to enjoy all of its bars.
From local dive bars to fancy, upscale lounges, check out my guide on the best bars in New Orleans.
Cocktail bars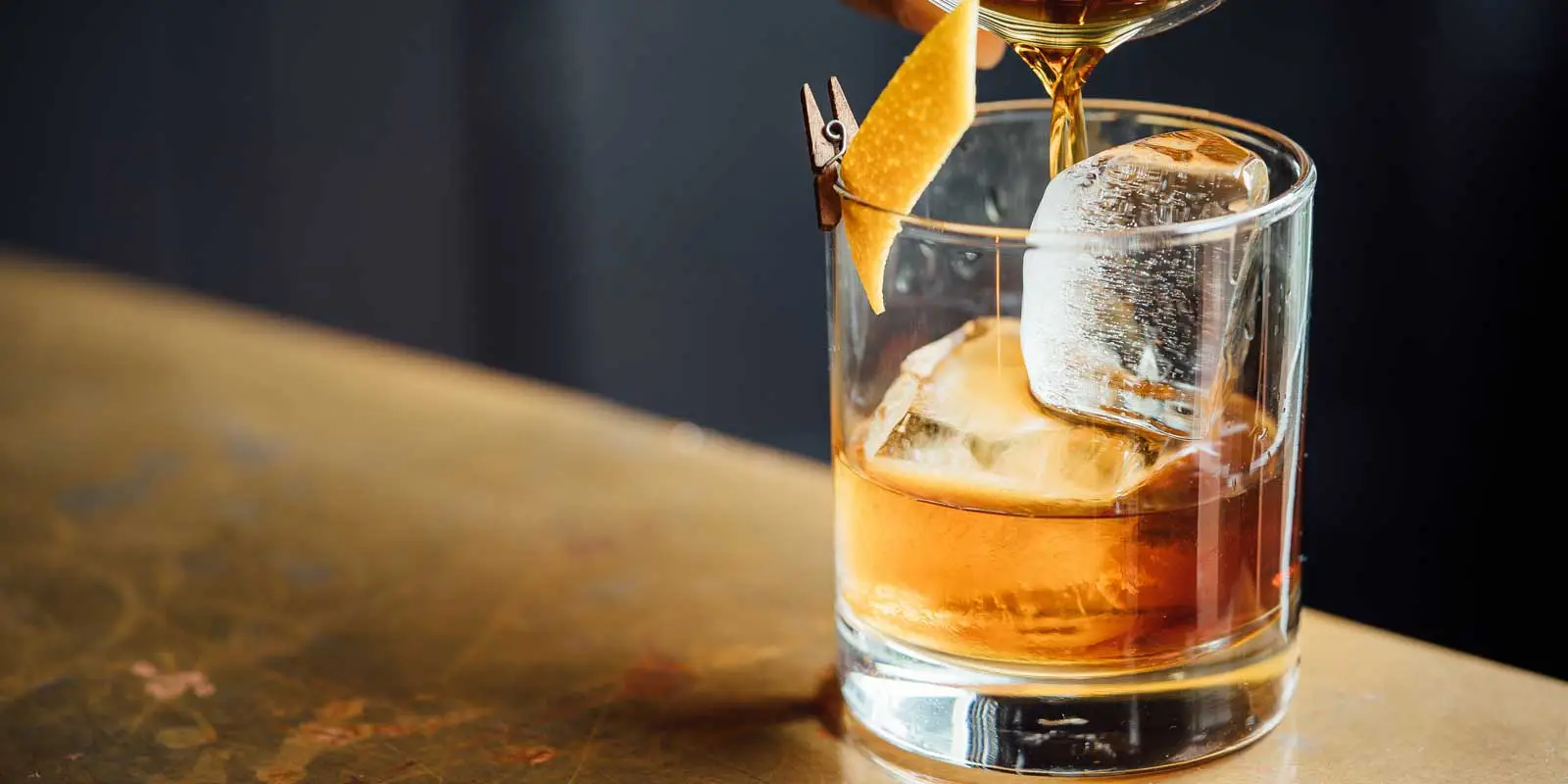 If I had to pick between beer, wine or cocktails as New Orleans' best type of drink, it'd be cocktails hands down.
Not only is New Orleans where several classic cocktails were invented, such as the Sazerac, but mixed drinks just seem to fit the city's vibe better over the other 2.
Check out these spots in New Orleans that are well-known for their cocktails.
Where to get classic New Orleans cocktails
There are 2 bars that come to mind in regard to classic New Orleans cocktails: Tujague's and Pat O'Brien's.
Established in 1856, Tujague's, located in the French Quarter, has a well-rounded bar menu full of classic Nola cocktails, like the Sazerac, local brews, and a curated wine list.
Tujague's is technically a restaurant, so if you're looking to avoid the typical bar scene, but still want a nightcap, this is a great spot for that.
Pat O'Brien's has 2 locations in New Orleans, one in the heart of the French Quarter, and another on Decatur Street overlooking the Mississippi River.
While the vibe at each location is different (I'm sure you can guess which one has the rowdier crowd), you can still get their famous cherry red rum punch, aka a Hurricane, at both.
Where to get handcrafted cocktails
As much as I love a Hendrick's Gin & Tonic, I'm a firm believer that any great bar should have a menu with handcrafted cocktails.
In New Orleans, 21st Amendment in the French Quarter definitely fits that bill.
Their cocktail menu includes inventive drinks, such as To Kill a Jungle Bird, and twists on classic cocktails, like the Sazerac.
Where to get drinks and apps
If you're up for heading outside of the French Quarter to Freret, check out Cure.
Cure has a great mix of classic and unique cocktails, as well as a delicious menu that includes fun bar bites like deviled eggs and cheese platters.
Wine bars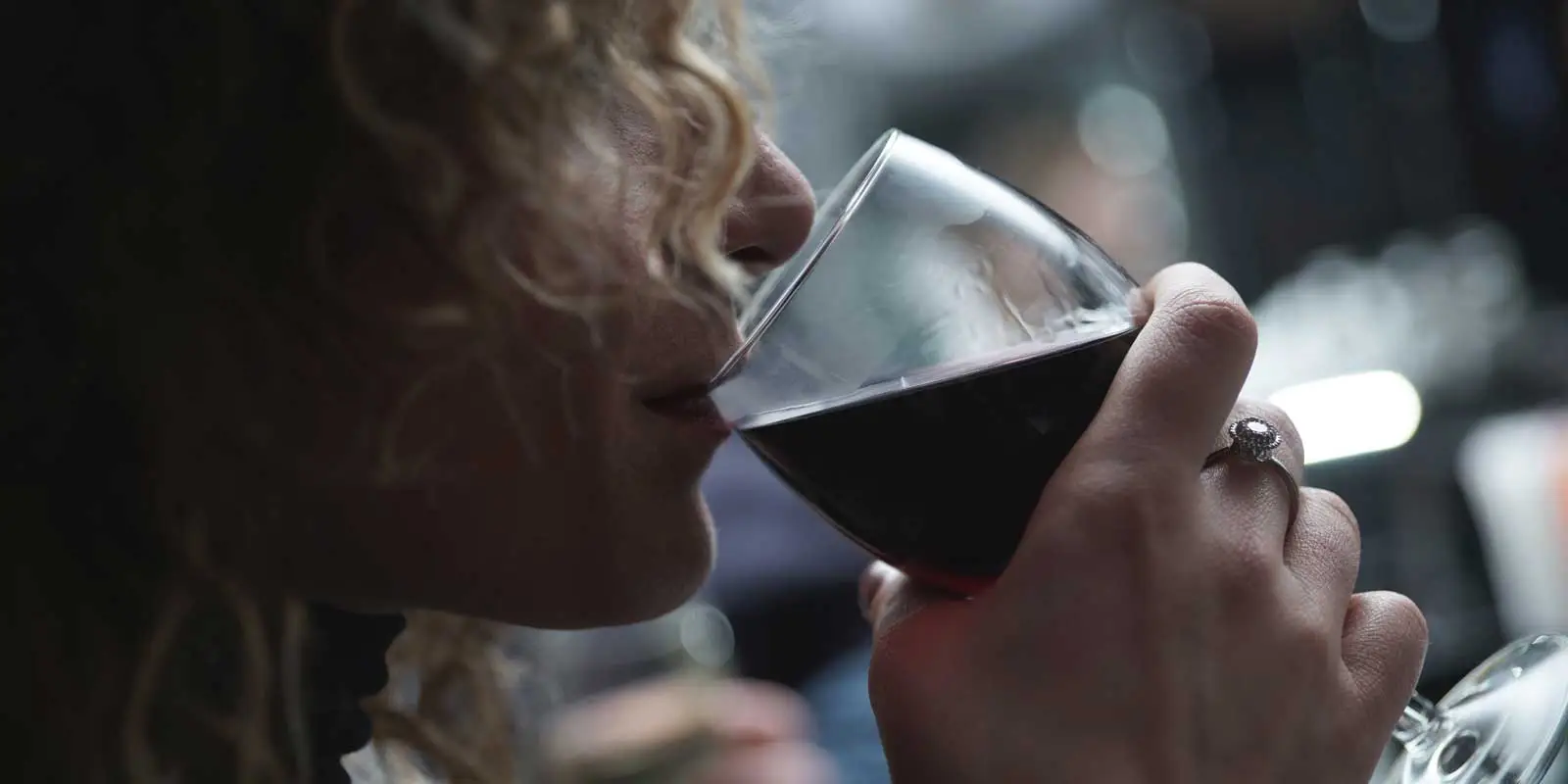 Bacchanal Wine started as a sleepy wine shop in the Bywater neighborhood.
After Hurricane Katrina hit, they started hosting backyard Sunday dinners to help bring the community together.
The city eventually shut them down due to the lack of a permit, but they fought back and won!
Bacchanal Wine serves food daily now, but still manages to keep the neighborhood backyard party vibe going strong.
Whiskey bars
Located in the Lower Garden District, Barrel Proof has almost 300 whiskeys in stock. But that's not all!
Barrel Proof also has an impressive craft beer menu, so if not everyone in your crew is into whiskey, there's plenty of other options.
The carousel bar in New Orleans
Located at the Hotel Monteleone in the French Quarter, the Carousel Bar looks, well, just like a classic carousel from your childhood years. It even rotates!
The Carousel Bar's cocktail menu carries all the New Orleans classics, but also a few originals.
I highly recommend the Fleur des Lis cocktail – it is fantastically refreshing!
Craft breweries & pubs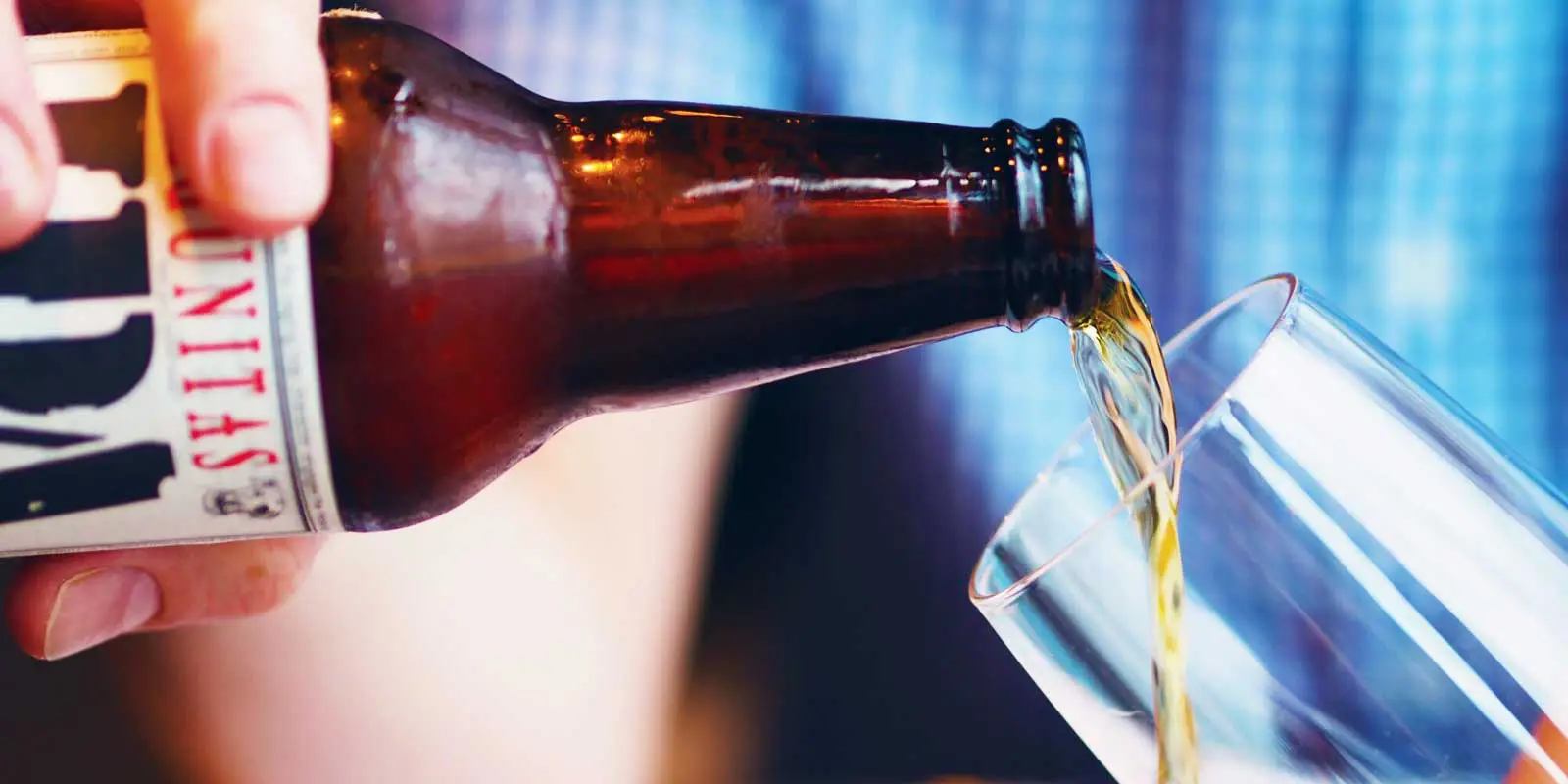 At The Avenue Pub the beer taps and bar menu change daily.
This St. Charles Ave bar features 2 bars in one, with the downstairs bar open 24/7! If you love to sample craft beers, The Avenue Pub will be heaven for you.
Another excellent bar for craft beers is the Aline Street Beer Garden in Uptown.
This German-style beer garden features over 75 beers, lush outdoor seating and a jukebox (because yes, there are still bars out there with old-fashioned jukeboxes!).
Dive bars
Speaking of dive bars, sometimes you just need a drink and a place to ponder or vent, rather than a posh bar with fancy drinks.
If you're looking for a dive bar off of Bourbon Street, I've got just the place: Snake & Jake's Christmas Club Lounge.
Located a few blocks from Tulane University, Snake & Jake's is a tiny dive bar open only from 7pm to 10pm each night.
And yes, as the name suggests, it's Christmas every day at Snake & Jake's.
Best Irish bar
Erin Rose is an Irish bar in the French Quarter that features Irish drinks and local craft beer. Erin Rose is also well known for its late morning-early afternoon happy hour, featuring frozen Irish coffee.
Bonus: Erin Rose is where one my favorite poboy shops in New Orleans, Killer Poboys, go its start.
Best rooftop bar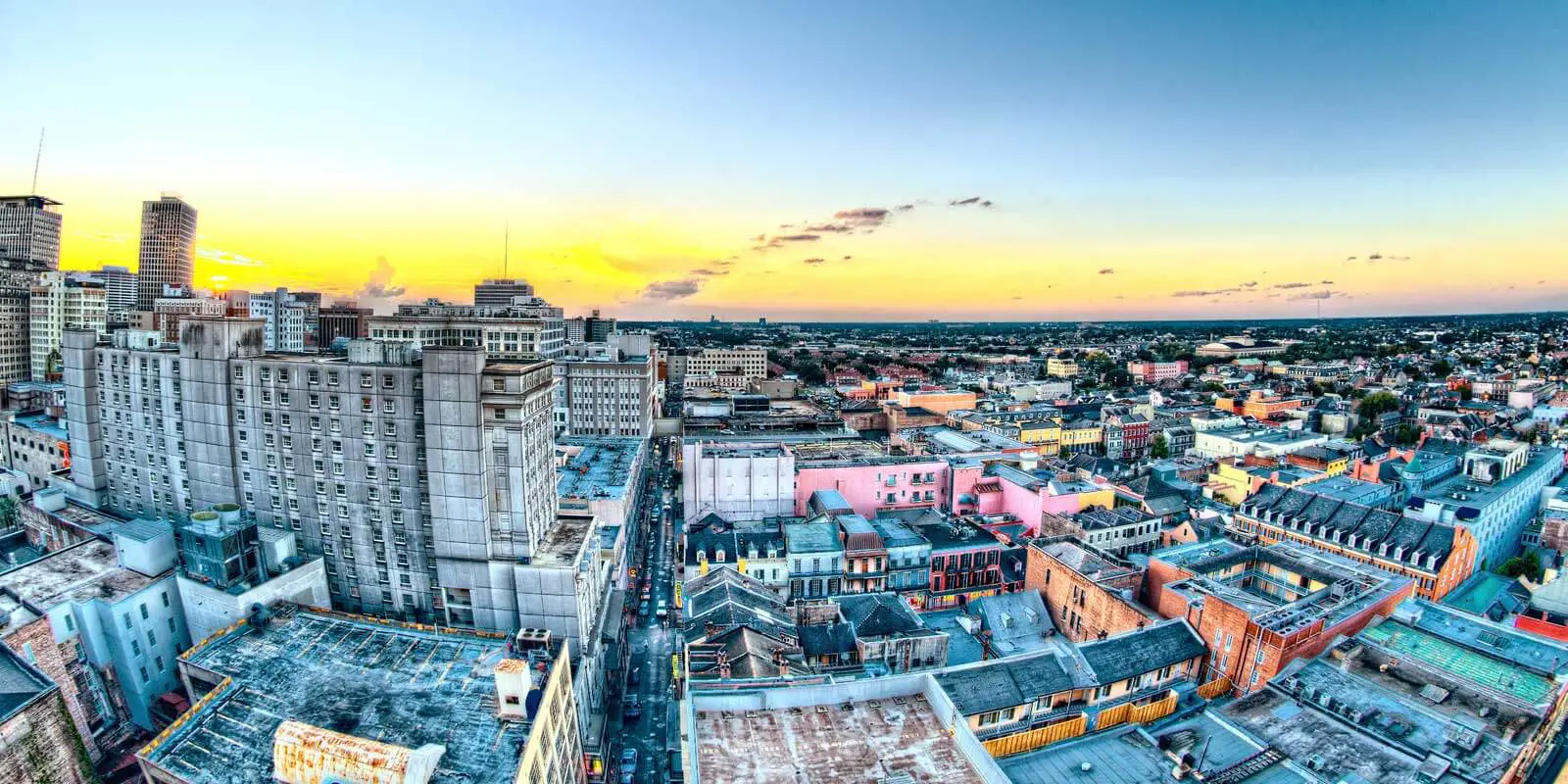 For amazing views of New Orleans from above, head to the Pontchartrain Hotel in the Lower Garden District for the best rooftop bar in New Orleans, Hot Tin.
Hot Tin has a beautiful indoor space, but its terraces are what makes this bar truly special.
Also, it's quite easy to get to, as it's reachable via the St. Charles streetcar line, arguably the most beautiful trolley line in all of New Orleans.
The oldest bar in New Orleans
Many people mistake Jean Lafitte's Old Absinthe House as the oldest bar in New Orleans, but this honor actually goes to Lafitte's Blacksmith Shop.
The mixup is likely due to the similar names and that both are located on Bourbon Street. Aside from that, these 2 bars are quite different.
Lafitte's Blacksmith Shop is a lively piano bar located in the oldest structure in the US used as a bar.
According to local legend, it was once the headquarters of pirate Jean Lafitte's booze smuggling business in the late 1700s, hence the name.
It is also the last bar on Bourbon Street before the residential section starts.
Jean Lafitte's Old Absinthe House, located on the opposite end of Bourbon Street, serves up classic New Orleans and Southern inspired cocktails, such as Hurricanes and Absinthe Frappes.
It's more of a dive bar atmosphere, so if that's your thing, perhaps head here instead.
Haunted bars
Aside from being the oldest bar in New Orleans, Lafitte's Blackmith Shop is also allegedly haunted by Jean Lafitte himself. You'll have to stop by to see if he shows up to join in on the piano bar fun!
Another haunted bar in New Orleans is Muriel's Jackson Square in the French Quarter.
Muriel's is a gorgeous restaurant and bar that is said to be haunted by former owner, Pierre Antoine Lepardi Jourdan. They celebrate this ghostly legend by setting a table for Mr. Jourdan each night, complete with wine and bread.
Muriel's also has a section of the restaurant called the Seance Lounge, where paranormal activity has allegedly been recorded.
Even if you're not into ghost stories, the Seance Lounge is one of the most beautiful lounges I've ever seen. It's well worth the visit based on the lavish decor alone.
Best Jazz bar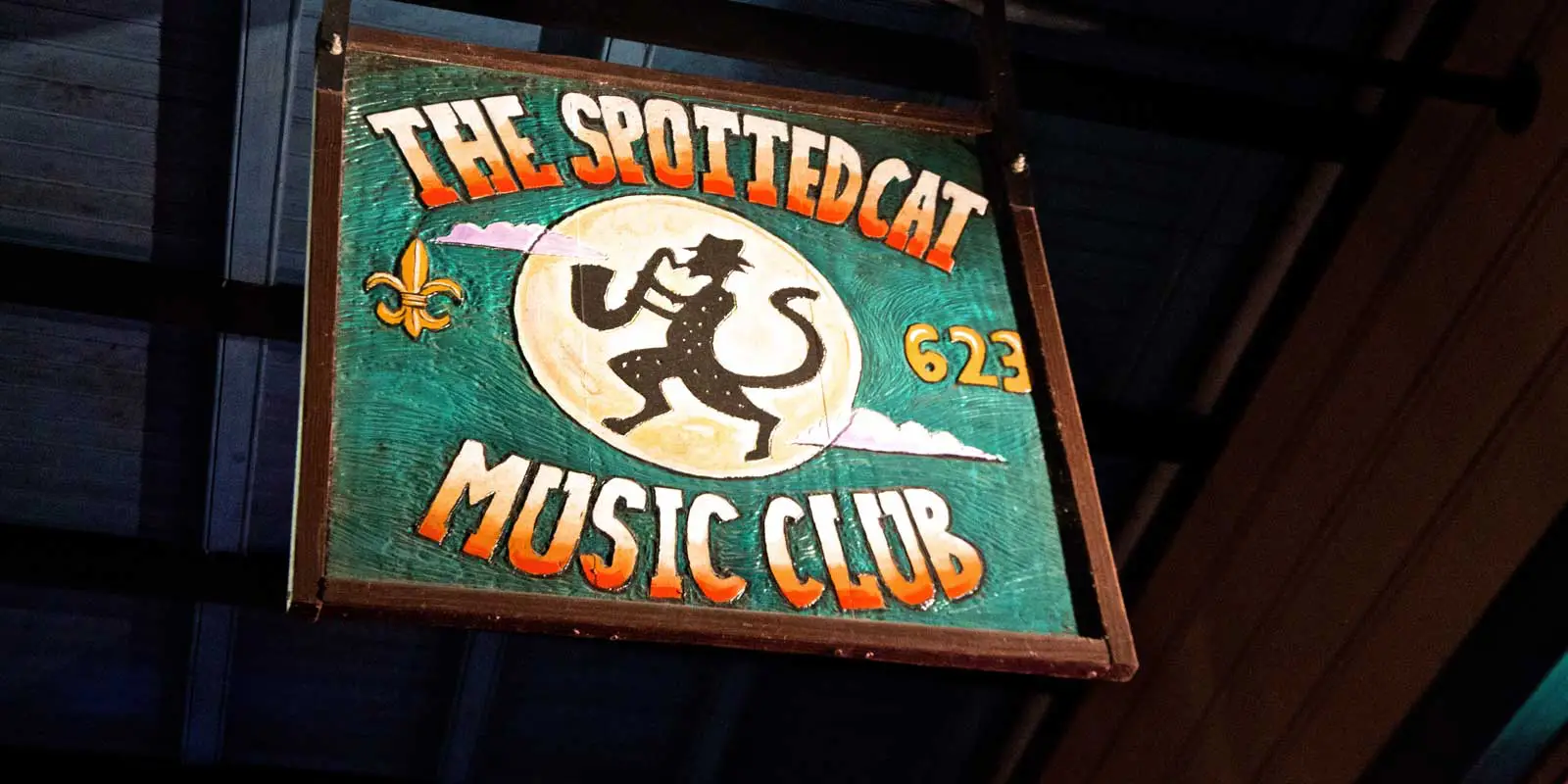 Looking to take in some local music while you enjoy a cocktail or 2? Head to The Spotted Cat Music Bar on Frenchman Street in Faubourg Marigny, just outside the French Quarter.
In fact, Frenchman Street is where all the best music spots are in New Orleans, not Bourbon Street. So if you're in town to hear music, head to Frenchman Street and you're guaranteed to have a good time.
Tiki bars
Did you know that some people call New Orleans the northernmost Caribbean city?
Although technically not located in the Caribbean, New Orleans exudes the laidback fun vibe that you get in locales like the Bahamas, so I can totally see why!
For even more Caribbean fun, check out one of New Orleans' tiki lounges, Latitude 29.
Latitude 29 features a separate restaurant where all ages are welcome. So if you're with someone under 21, you can still enjoy the laid-back, tropical vibes in the restaurant section.
Which bars in New Orleans are you going to visit?
If you enjoyed my tips on the best bars in New Orleans, be sure to check out my post on general New Orleans travel tips, too!
Up next, check out more of my favorite New Orleans tips:
---
About the author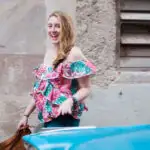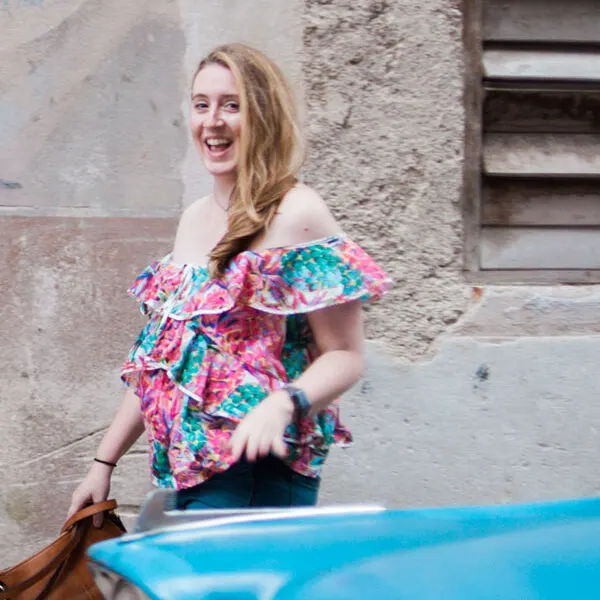 Meg Frost is a Boston-based travel blogger that helps people embrace technology to make vacation planning and traveling wicked easy, affordable, and fun.
She holds an M.A. in Journalism from Northeastern University and B.S. in Communication & American Studies from University of Miami.
---
This post was originally published on November 11, 2018. It was last updated on November 5, 2022.