New Orleans, Louisiana is one of my favorite travel destinations in the USA.
It's a unique Southern city full of spark and a few surprises. I highly recommend putting New Orleans at the top of your travel bucket list.
Here are my top 10 New Orleans travel tips to make your trip to this Southern city a good one.
Is New Orleans family-friendly?
Despite New Orleans' party kid reputation, yes, New Orleans is a family-friendly destination.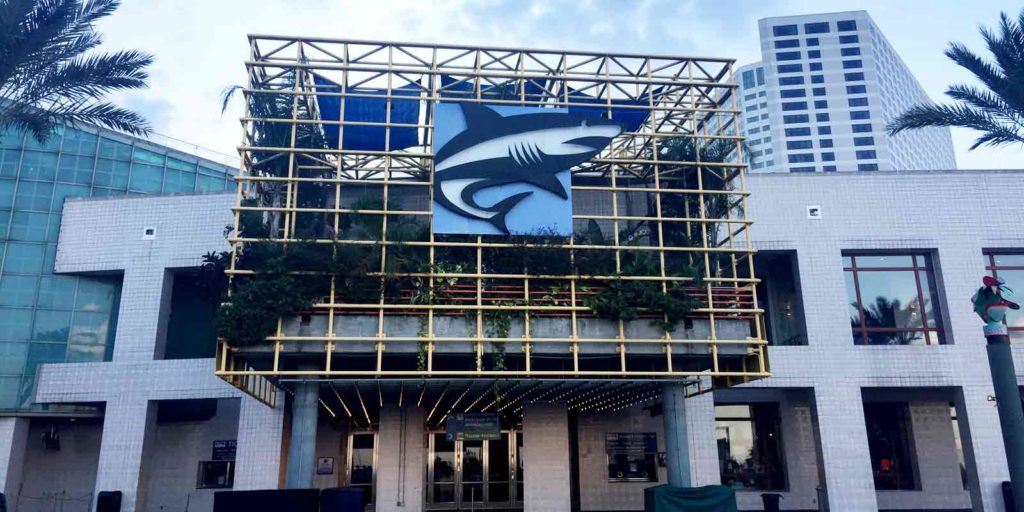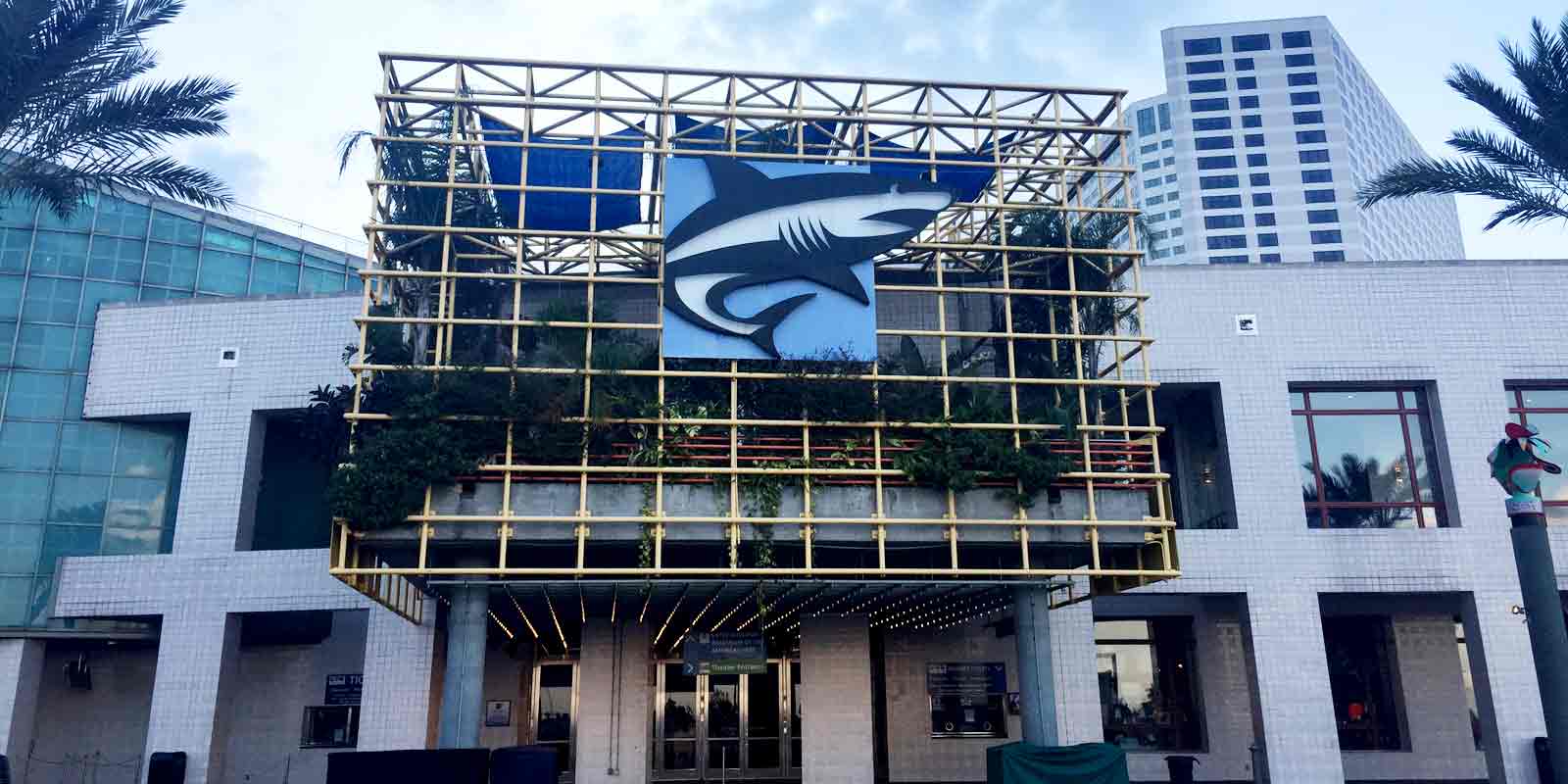 For example, New Orleans is home to the Audubon Nature Institute, which has a Zoo, Aquarium, and Insectarium.
If you want to visit all 3, they offer an excellent discount.
Families will also enjoy a steamboat journey along the Mississippi River, as well as spending time at New Orleans' City Park.
You don't need a rental car in NOLA
Honestly, a car is going to be a hassle. Some of the neighborhoods are tightly packed, so you won't always be able to park directly at your destination.
For destinations like museums, you'll more than likely have to pay for parking, which can add up.
You're better off walking, taking the street car or bus, or using ride share or taxi services.
Plus, public transportation and walking are far more eco-friendly than clogging the streets with another vehicle!
Prepare to walk most places in New Orleans
Even if you're in New Orleans for some partying, pack at least one pair of shoes that are good for walking.
I can't begin to tell you how many women I saw on my most recent trip that were hobbling along in stilettos – even during the day.
Now, there's nothing wrong with throwing on your favorite pair of heels for dinner and drinks.
But if you'll be wandering around the galleries, shops, or museums, be kind to your feet and put on a pair of sneakers or flats.
You can thank me later, when you realize you haven't any blisters or sore feet, after a few days of shopping, museum hopping, and other fun activities.
Get out of the French Quarter
As much as I love the French Quarter, New Orleans has so much more to offer!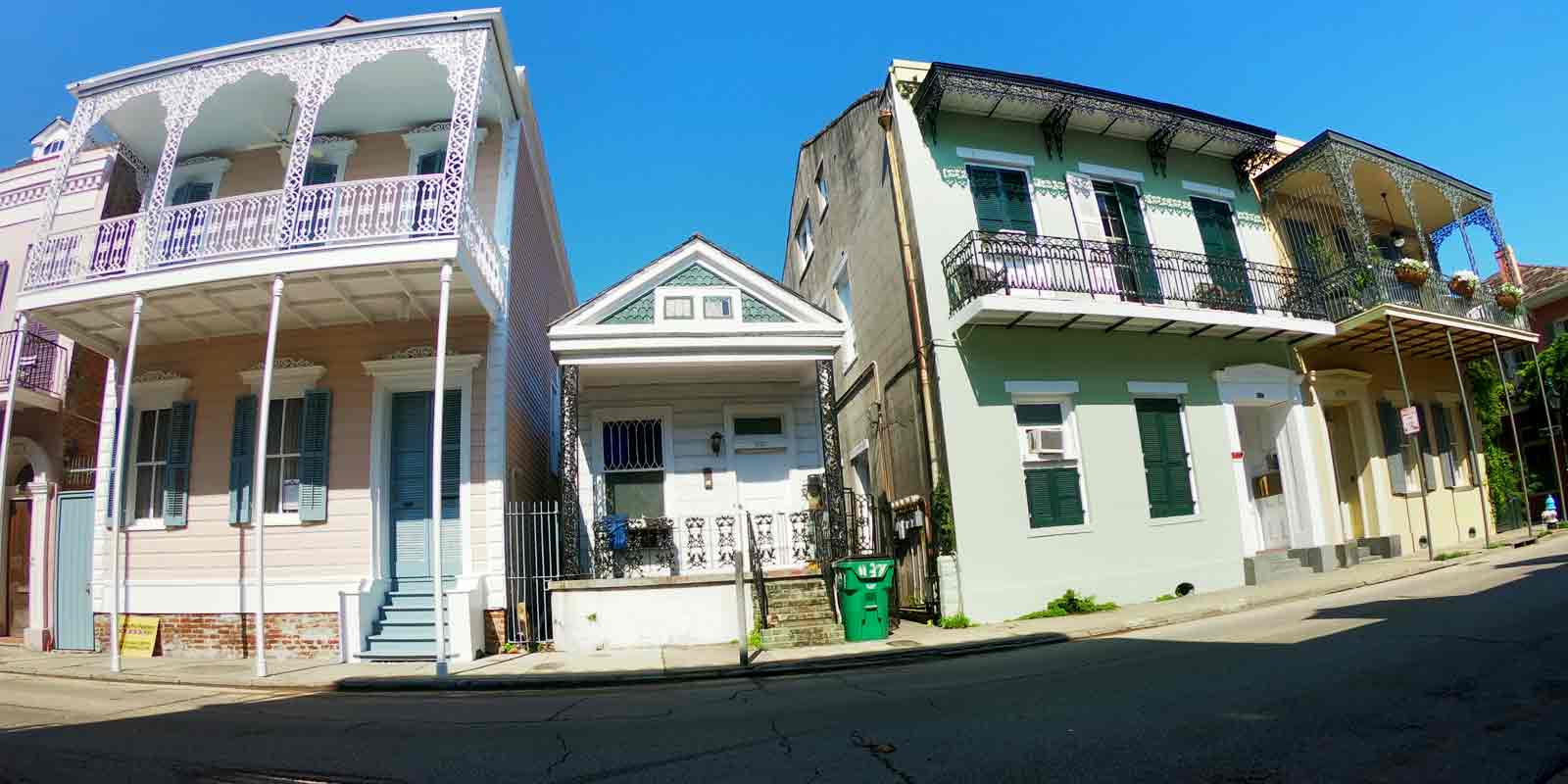 There's the quaint and quiet Garden District, fun and lively Tremé, gorgeous City Park, and much more.
Do yourself a favor and challenge yourself to get out of the French Quarter to see as much of New Orleans as you can.
One way to get to know other neighborhoods in New Orleans is on a walking tour. Check out my post on tours in New Orleans with a twist for tips on how you can see the Crescent City in new ways.
Stay in the Central Business District or Warehouse District
You might want to base yourself in the French Quarter, despite its high price, or even a quaint bed & breakfast in the ritzy Garden District.
If you're intent on exploring as much of New Orleans as you can, one of my top New Orleans travel tips is to stay in the more centralized Central Business District or Warehouse District instead.
The Central Business District has the Garden District on one side and the French Quarter on the other.
The Warehouse District is technically part of the Central Business District, as it lies in between the start of the Central Business District and Garden District.
Both of these neighborhoods are a great jumping off point to see the rest of New Orleans, like Tremé (Hop on the St. Rampart street car), Bywater (Hop on the Riverfront street car, then bus it or walk), or Algiers Point (across the Mississippi River via ferry).
Don't use AirBNB in New Orleans
Don't stay in an AirBNB, VRBO, FlipKey, or any other trendy home rental.
New Orleans residents despise these rental sites because they are driving up rent prices and pushing longtime residents out of their own neighborhoods.
For example, homes in Tremé were purchased at cheap prices post-Katrina and rebuilt as vacation rentals and hostels, instead of new homes for displaced residents.
Landlords are opting to rent their units or homes to vacation goers rather than locals because it's ridiculously easy to make more money that way.
Before you know it, New Orleans authentic neighborhoods will lose their vibe which is a big draw for tourists to begin with.
Stick to hotels in New Orleans, please!
If you need ideas on where to stay, check out my guide on the best places to stay in New Orleans, including which neighborhoods and a few hotels or bed & breakfast type properties in each.
Visit the Big Easy's gorgeous parks
New Orleans has several gorgeous parks. My personal favorites are City Park, Audubon Park, and Armstrong Park.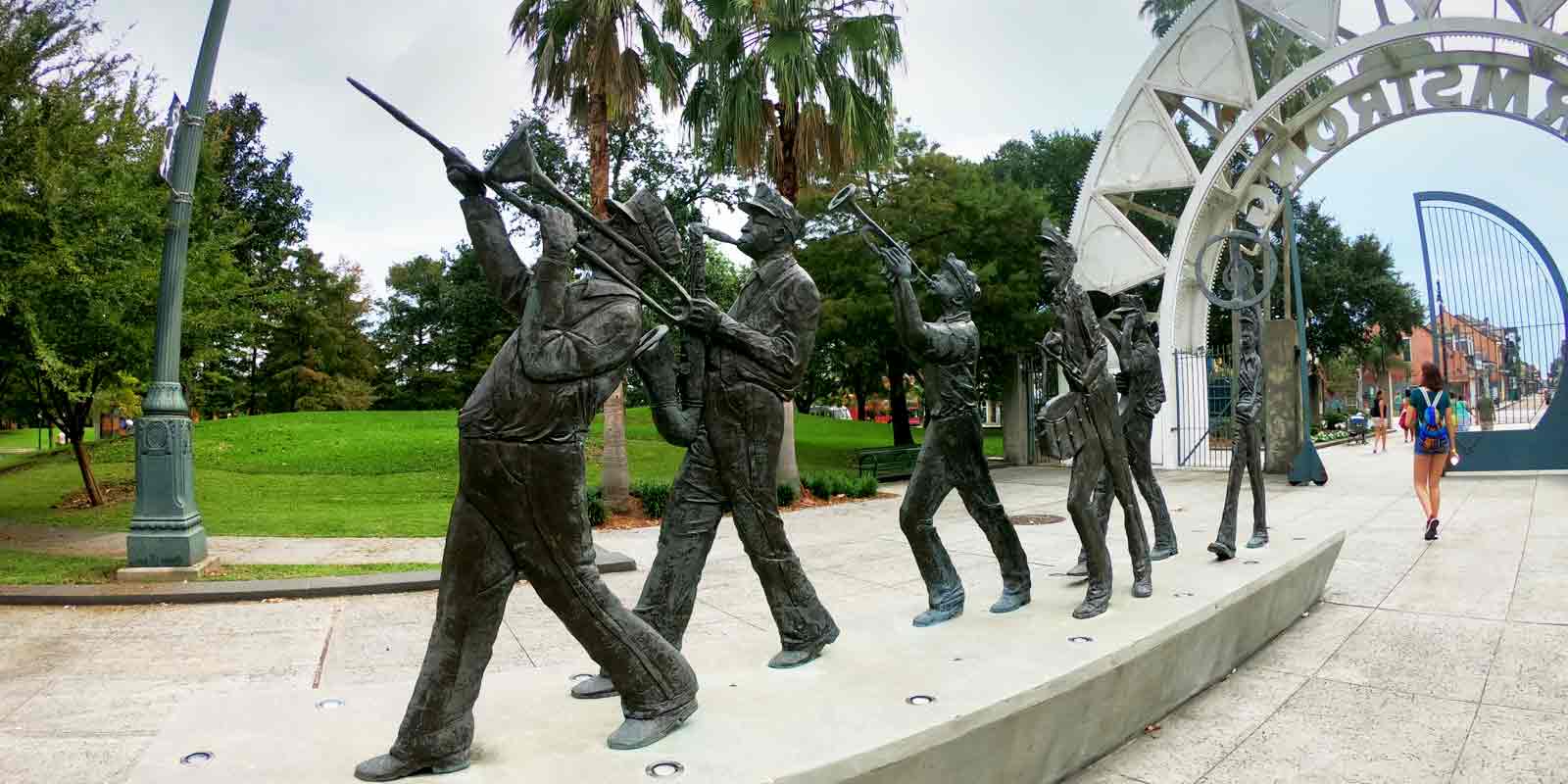 New Orleans City Park
Speaking of City Park, did you know it is 50% bigger than Central Park? It's a whopping 1300 acres large, whereas Central park is just under 850 acres.
There's so much to do at City Park that you could spend a few days there alone!
City Park is home to the New Orleans Museum of Art, New Orleans Botanical Garden, the Besthoff Sculpture Garden, a small amusement park for kids, the Louisiana Children's Museum, several stadiums and golf courses, trails, and bike paths.
It's an absolute gem and super easy to visit. Simply take the Canal Street street car to its last stop on the City Park/Museum line and you're there!
New Orleans Audubon Park
Audubon Park is located in Uptown, just outside of the Garden District. It includes 350 acres of space and includes the Audubon Zoo, playgrounds, a golf course, sports fields, trails, and more.
New Orleans Louis Armstrong Park
Located in the Tremé neighborhood, Louis Armstrong Park is far smaller than City Park and Audubon Park, at 32 acres. Yet this park has plenty to do!
It has an auditorium, a performing arts center, walkways, green space, bridges, and historical monuments.
It is the site of the first New Orleans Jazz Festival, which is honored today with a park within the park, the New Orleans Jazz National Historical Park.
The National Park Service manages this 4-acre section of Armstrong park. It includes an informative visitor's center and a small performance hall.
Armstrong Park also includes Congo Square, which was once a gathering spot in New Orleans for slaves before slavery was abolished.
At night, the park's main entrance lights up in beautiful blue and can be see far into the French Quarter from St. Ann Street.
Tip the street performers in New Orleans
Have single dollar bills on hand. No, not for strippers, for street performers! New Orleans is full of street performers, mainly in the French Quarter.
You're bound to encounter a handful of crazy talented street performers, moving statues, tarot readers, psychics, or maybe a poet for hire.
As a rule of thumb, if they are captivating enough to make you stop and watch, you better tip them!
There's stellar art, music, and food in New Orleans
Aside from being family friendly, New Orleans is also a hotspot for art, music, and food.
Most people know about New Orleans' musical roots, but not many are aware that it's also big on art and food.
Royal Street in the French Quarter has a ton of art galleries. Magazine Street in the Garden District also has lots of art galleries.
In between the two neighborhoods is the Ogden Museum of Southern Art.
Up in City Park is the New Orleans Museum of Art and Besthoff Sculpture Garden.
If you're lucky, you might also encounter street art or a public art installation, such as Candy Chang's Before I Die wall (the O.G. Before I Die wall!) or Prospect New Orleans, a citywide triennial public art program.
The next Prospect New Orleans art installation debuts on October 4, 2020 and will run through January 24, 2021.
New Orleans is also a foodie's dream thanks to its unique history with French, Spanish, Creole, and Cajun roots.
Trust me, you will NOT go hungry in New Orleans.
Is New Orleans safe?
You'll probably hear a lot of people say that New Orleans is unsafe.
One of my best travel tips for New Orleans is that is just not true. YES, New Orleans is safe.
Now, like any city or busy vacation destination, there is crime in New Orleans. But please do not let that deter you from visiting. Crime can happen anywhere!
That said, there are a few things you should to to keep yourself and your belongings safe.
These tips apply to any city or crowded vacation destination, not just New Orleans.
1. For the love of all that is holy, don't stash your phone or wallet in your back pocket
I saw so many people in New Orleans doing this, especially with phones, and I bet a few of them were pickpocketed.
2. Choose your day bag carefully
If you carry a bag, bring one that zips shut and carry it in front of you.
Crossbody or messenger bags are a great option for a safe travel bag.
3. Walk on well-lit main streets
At night, be sure to walk on well-lit main streets, even if it means you have to walk a bit further than if you take a shortcut through the side streets.
Some of the side streets in the French Quarter, for example, are not well lit.
There are also, surprisingly, some quiet, uncrowded blocks, which could be a treasure trove for criminals.
4. Please drink responsibly!
Last, but not least, New Orleans has a party kid reputation, but that doesn't mean you should let your good sense go to the side.
Excessive drinking impairs good judgment which can lead to all kinds of situations that could lead to trouble with the law or a stint in the hospital.
What are your New Orleans travel tips?
I hope you enjoy your trip to New Orleans. Let me know in the comments if any of my New Orleans travel tips helped make your trip a success!
Up next, check out more of my favorite travel tips for New Orleans and beyond:
This post was originally published in October 2017. It was most recently updated on March 15, 2019.