I know, I know. Tours in tourist-heavy destinations tend to kind of, well, suck. They're either boring, too crowded, too cheesy, or too something.
But not in New Orleans!
While there are plenty of the typical tours, like a hop-on/hop-off bus, there are also tons of unique ones in New Orleans.
Step off the beaten path with these 18 New Orleans tours with a twist.
City tours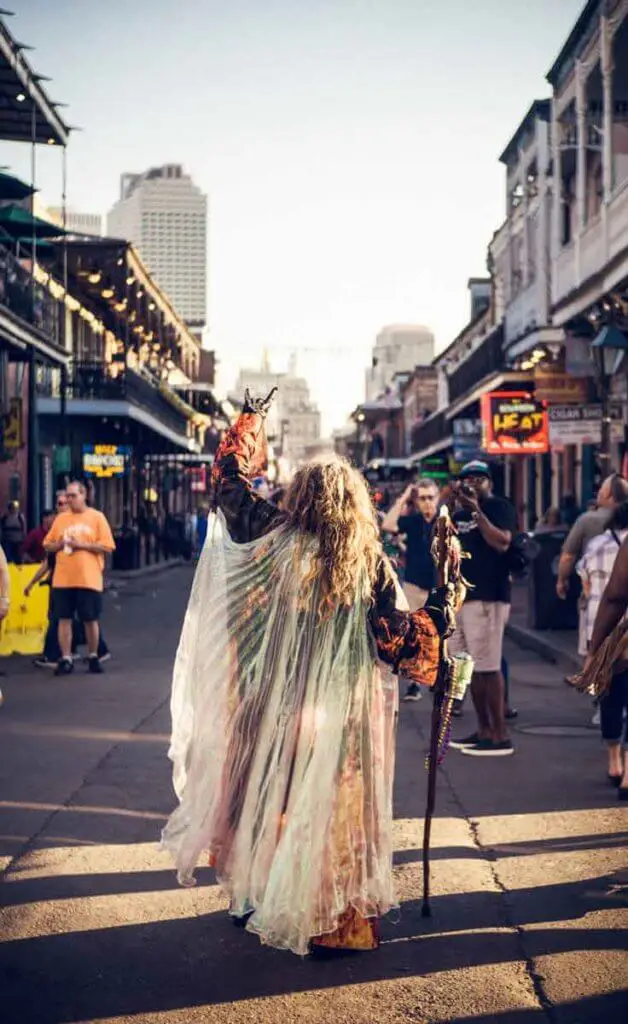 If you're looking for a unique way to see New Orleans, look no further.
Sure, you could walk or hop on and off a bus to see the city. Or you could see New Orleans via Segway, plane, jogging, or longboard! Which one will you choose?
Helicopter
View New Orleans from above in a thrilling helicopter tour. This tour takes off from the Mercedes-Benz Superdome and lasts about 15 minutes.
This tour is great for solo travelers, couples or small groups, as each tour has a maximum of 3 people.
NOTE: Two people are required for the scheduled tour to take off.
Longboard
Looking for a one-of-a-kind way to tour New Orleans?
Zip around New Orleans on a longboard, a long skateboard that is easier to balance and navigate than the typical skateboard.
Don't worry if you're not an experienced skater. This 90 minute tour includes instruction on how to use the longboard and stay safe while longboarding.
Running
In a hurry? In town for business and don't think you have time for a tour? Think again!
Get a run in during your vacation and see lesser known areas of Nola on this 6.2-mile jogging tour of New Orleans.
This New Orleans tour is perfect for those without much free time or those who are looking to get a run in while on vacation.
Segway
Save your feet and see the French Quarter via Segway.
If you've got extra time, you can upgrade your tour to include the Tremé neighborhood, a fun and colorful residential section just north of the French Quarter.
Historic New Orleans tours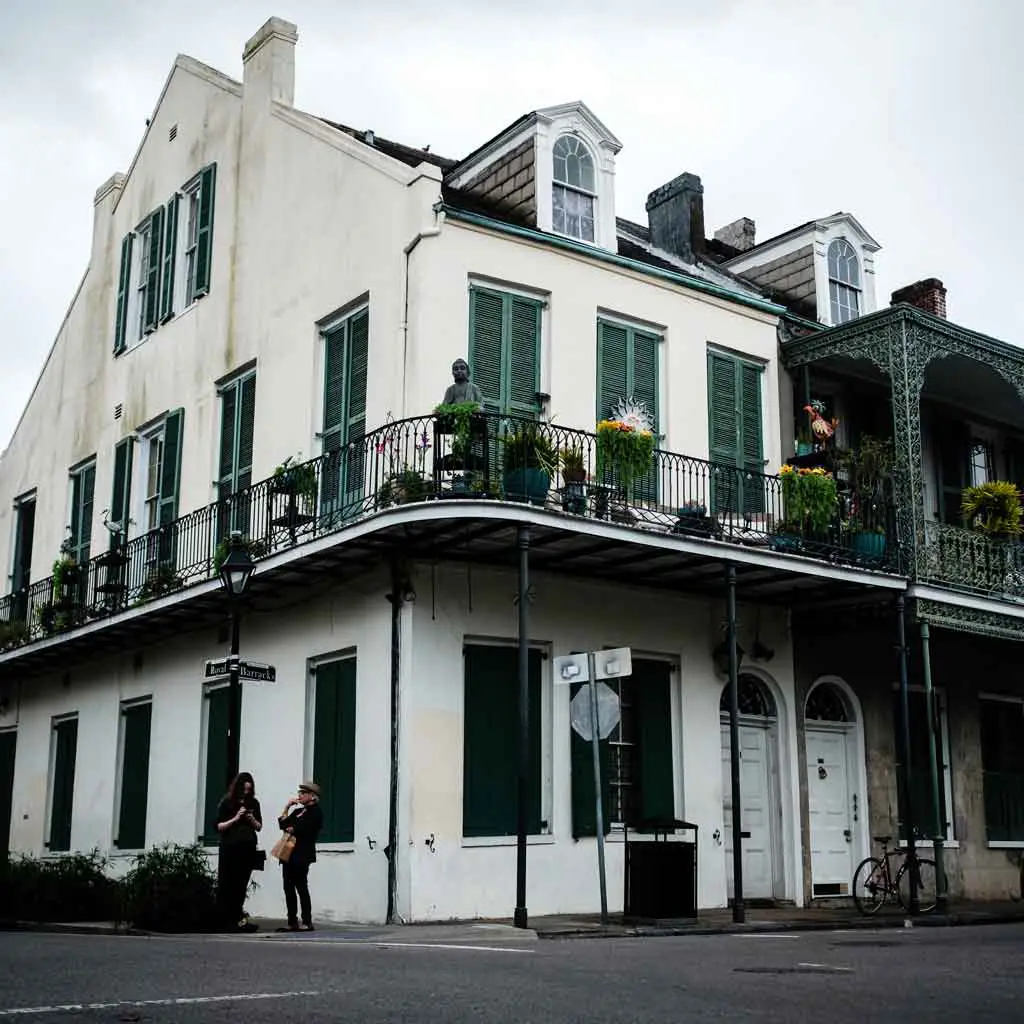 If you're interested in learning more about the history of New Orleans, there are a handful of tours that provide a look at the city through some very interesting lenses.
French Quarter history
If you are a big history buff, this is definitely the tour for you. Learn about the history of the French Quarter, from its colonial past to literary and cinematic greats, and more.
Cocktails & scandals
What happens when you combine a booze crawl with story time? Find out on this scandalous, gossipy tour of New Orleans.
If you're looking for a more seedy telling of the history of New Orleans, and not an academic history lecture, this is your best bet.
New Orleans haunted tours
I love a good spooky tour! Sure, sometimes they are cheesy and tame, but they're still fun.
Given that New Orleans is well-known as a haunted city, there are definitely a few spooky tours that will either leave you looking over your shoulder or believing in ghosts!
Ghosts & local haunts
This New Orleans haunted tour takes you through the French Quarter, stopping by all the supposedly haunted spots, such as Madame LaLaurie's mansion.
I did this exact tour in October 2017 with French Quarter Phantoms and it was absolutely fantastic! Much of this was due to the engaging and hilarious tour guide aka storyteller.
I don't want to name the other stops, as it gives away some of the stories that you'll hear. But rest assured, you'll leave entertained and spooked!
Ghost hunting
Want to see 10 of the most haunted locations in New Orleans? This is the tour you want!
The twist on this New Orleans haunted tour is that you'll have an Electromagnetic Field Meter in hand, just like a professional paranormal investigator, aka ghost hunter.
New Orleans swamp tours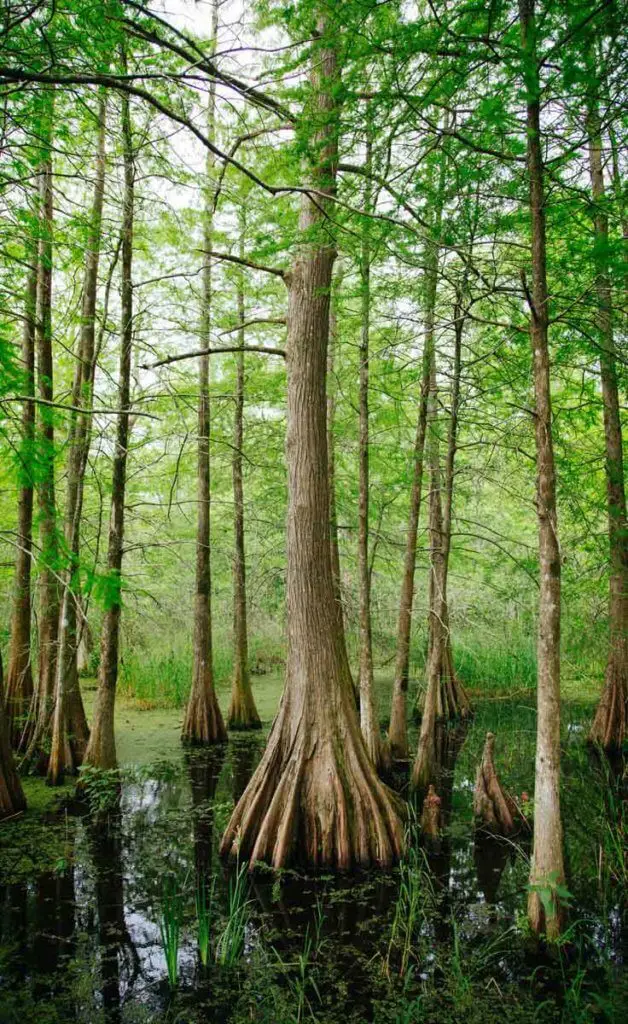 There are plenty of swamp tours to pick from in the NoLa area, but this one is unique.
Rather than gliding through swampland via airboat or some other large vessel, this New Orleans swamp tour uses kayaks!
This tour takes you out to the Louisiana bayous to tour the Manchac and Maurepas swamps.
Doesn't it seem so peaceful? Plus, you can get a good workout in – even if you're a beginner!
New Orleans walking tours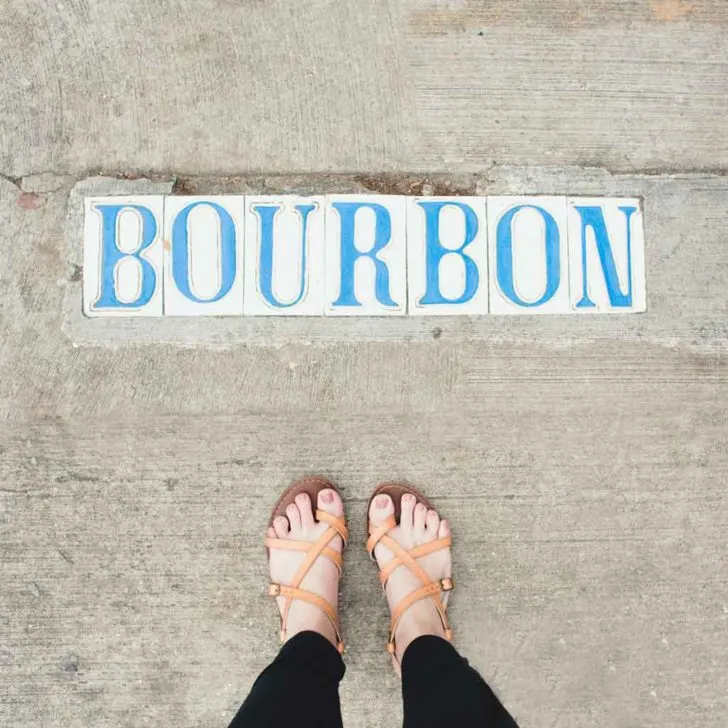 I know some people don't like walking tours. I like them – as long as they are thoughtfully organized, not too crowded, and have an engaging tour leader.
A walking tour is a great way to explore New Orleans' unique neighborhoods, such as Tremé or the Garden District.
Tremé
This Tremé tour is another tour that I've done and highly enjoyed.
While Tremé is easily walkable on your own, you won't be able to get to know the history of the neighborhood without a passionate, local tour guide.
The tour guide I had a long time Tremé resident, so she was able to tell not only the history of Tremé, but current the climate, such as how AirBNB is driving out residents, as well.
Garden District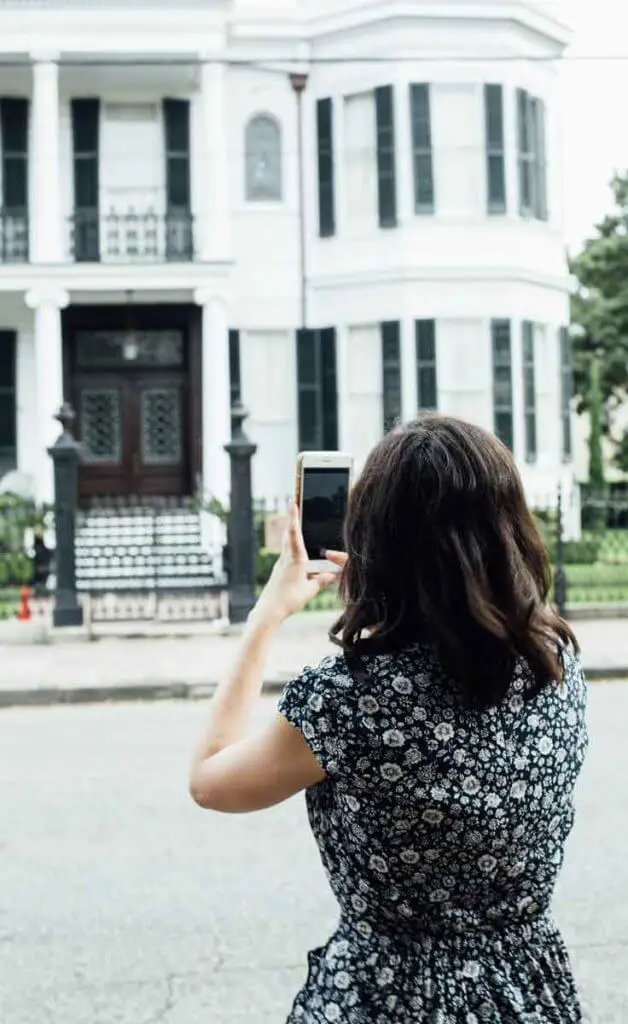 As with the Tremé tour, a tour of the Garden District is best done with a tour guide so that you get the stories and history behind many of the gorgeous mansions in this neighborhood.
On this guided tour, we saw Sandra Bullock's house, the house that served as Miss Robichaux's in American Horror Story: Coven, several mansions bought and flipped by famed local writer Anne Rice, and many more.
Sure you could probably Google a map, but you're not going to get the full story without a tour guide!
Brewery tours
Sample some of the Crescent city's finest craft brews on this organized brewery tour.
And yes, transportation is included so that you can imbibe safely.
Food tours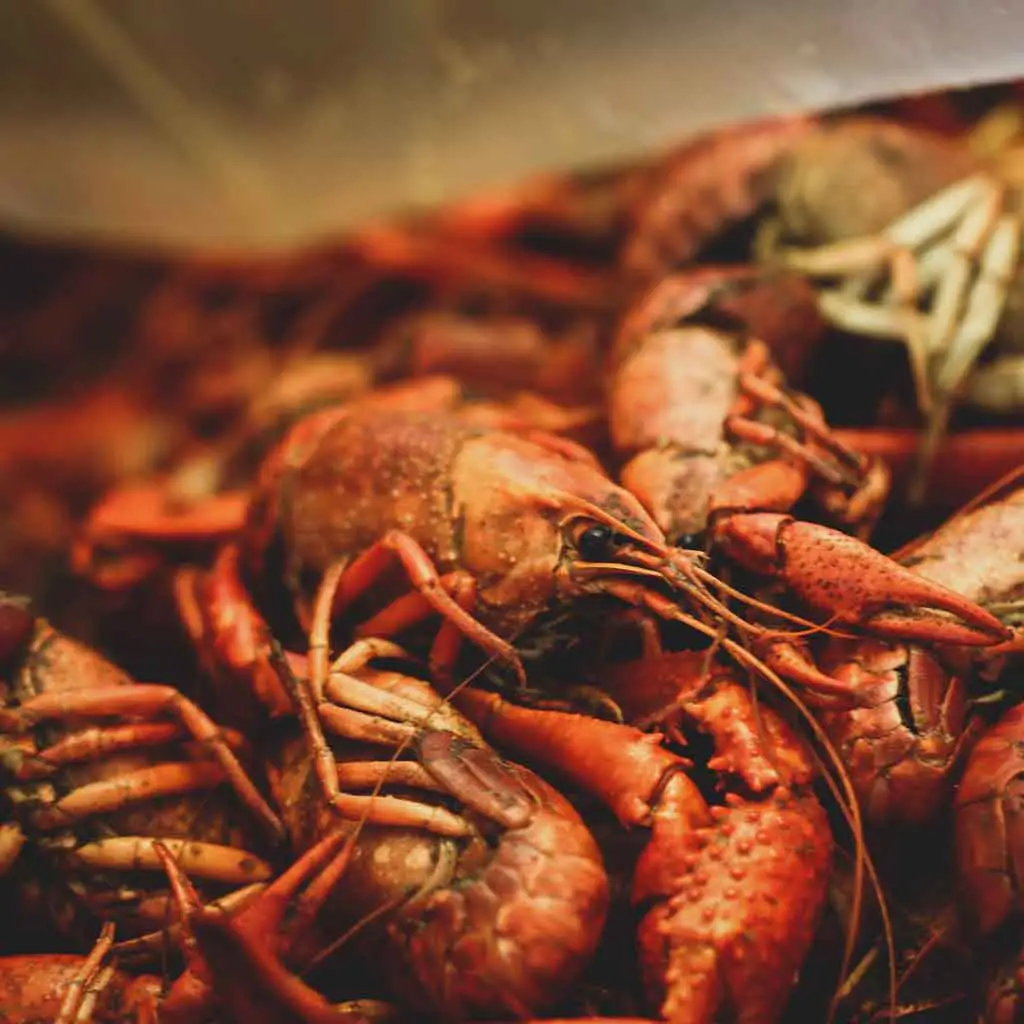 Visit food shops and meet with local chefs while sampling delicious local dishes, like beignets and po' boys on this delicious, drool-worthy New Orleans food tour.
Literary tours
Learn about the literary greats that were influenced by New Orleans, such as William Faulkner and Ernest Hemingway.
On this New Orleans literary tour , you'll see the homes and hangout spots of great writers in the French Quarter.
There's also a pit stop for a to-go cup, aka wine/sazerac/beer/whatever drink you want.
Cemetery tours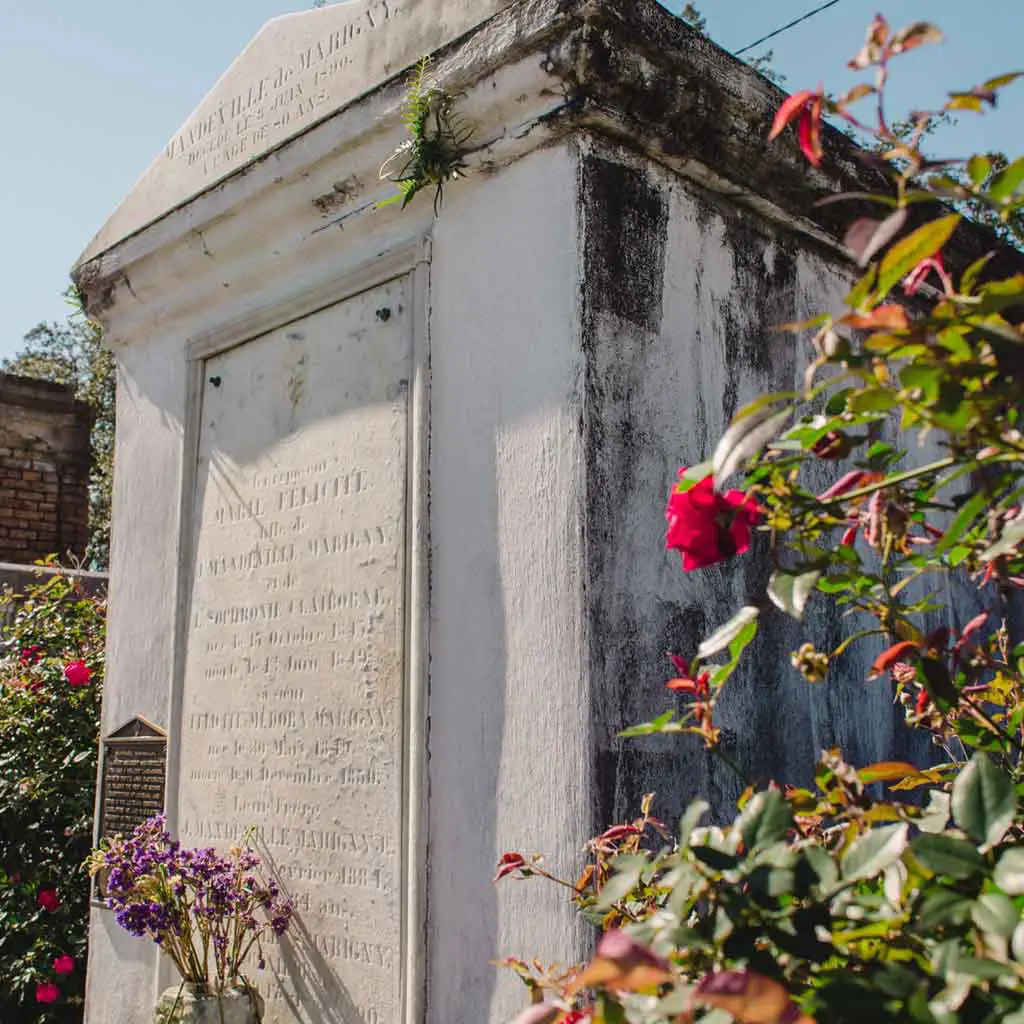 The cemeteries in New Orleans are hauntingly beautiful. Due to the city being below sea level, all graves are above ground in crypts. Some of these crypts are super elaborate.
Other crypts tell loving stories of unions or groups that pooled their money so that their members could be buried in a nicer crypt.
There are also a few crypts that are famous for other reasons, such as Nicholas Cage's pyramid-shaped crypt for his future burial at the St. Louis Cemetery No. 1.
Learn all about these gorgeous cemeteries on a New Orleans cemetery tour.
River cruise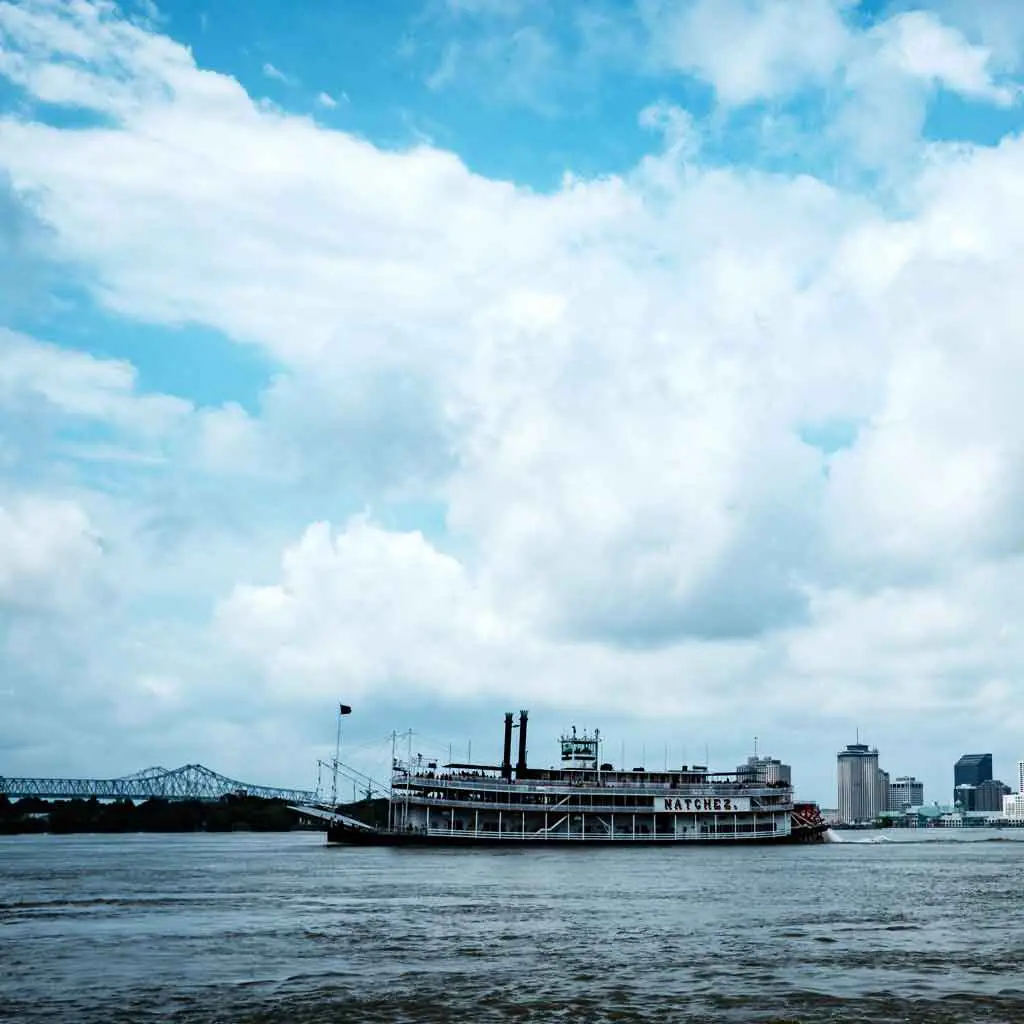 Cruise the Mississippi River in a paddle-wheel steamboat in this 2-hour river cruise tour that includes a private tour of the boat and its engine room.
The Steamboat Natchez river cruise also includes dinner and live Jazz music. It sounds like a lovely way
Mardi Gras World tour
New Orleans is perhaps best known as the best Mardi Gras celebrations in the US.
But, even if you're not visiting during Mardi Gras season, you can tour the Mardi Gras World warehouse where floats and costumes are stored year round.
Bonus: The Mardi Gras World tour includes a sample of the famous King Cake!
American Horror Story: Coven house tour
Explore New Orleans as if you were a student at Miss Robichaux's Academy for Exception Young Ladies.
See the LaLaurie Mansion, St. Louis Cemetery, and other spots from season 3 of the hit FX series, American Horror Story on this (unauthorized) American Horror Story: Coven tour.
Which New Orleans tours are on your itinerary?
Don't forget to let me know which tour you booked for your trip to the Crescent City in the comments below.
Up next, check out more of my favorite travel tips for New Orleans and beyond:
---
About the author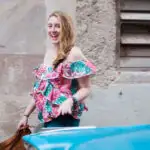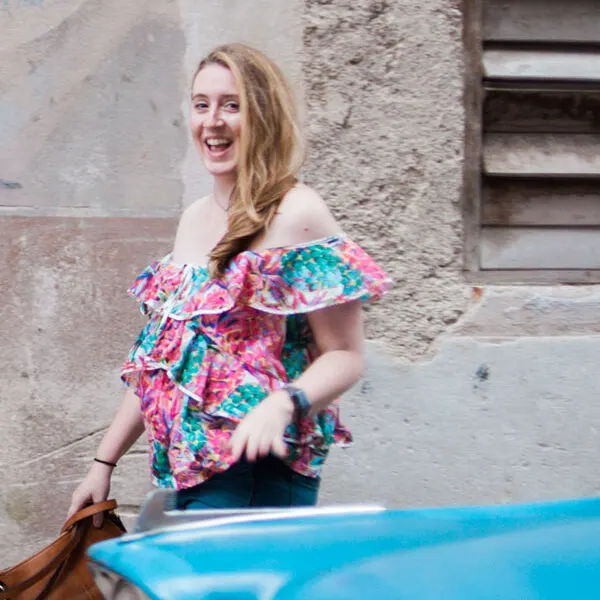 Meg Frost is a Boston-based travel blogger that helps people embrace technology to make vacation planning and traveling wicked easy, affordable, and fun.
She holds an M.A. in Journalism from Northeastern University and B.S. in Communication & American Studies from University of Miami.
---
This post was originally published on October 23, 2016. It was late updated on October 30, 2019.