OK, hear me out: Las Vegas is actually a really cool place to tie the knot.
I know some of you think getting married in Vegas is super cheesy and unromantic.
But if you're looking for a unique and unforgettable wedding venue for your big day, you'd be silly not to consider Vegas.
Whether you're looking for a dope dance floor, a swanky banquet hall big enough for entire family, or just somewhere super cool and unforgettable to hold your wedding reception, this post will show you all the fun places you can host your wedding day in Vegas.
Plus, if you're not sure how weddings in Las Vegas go down, I've got the scoop on how to get a marriage license and a legal wedding officiant.
Estimated reading time: 15 minutes
This post includes affiliate links. If you click on or make a purchase from an affiliate link, I might make a small fee at no extra cost to you.
How to get a marriage license in Las Vegas
Before we get into the awesome Las Vegas wedding venues I've found for you, let's go over how to get a marriage license in Las Vegas.
It's actually super easy!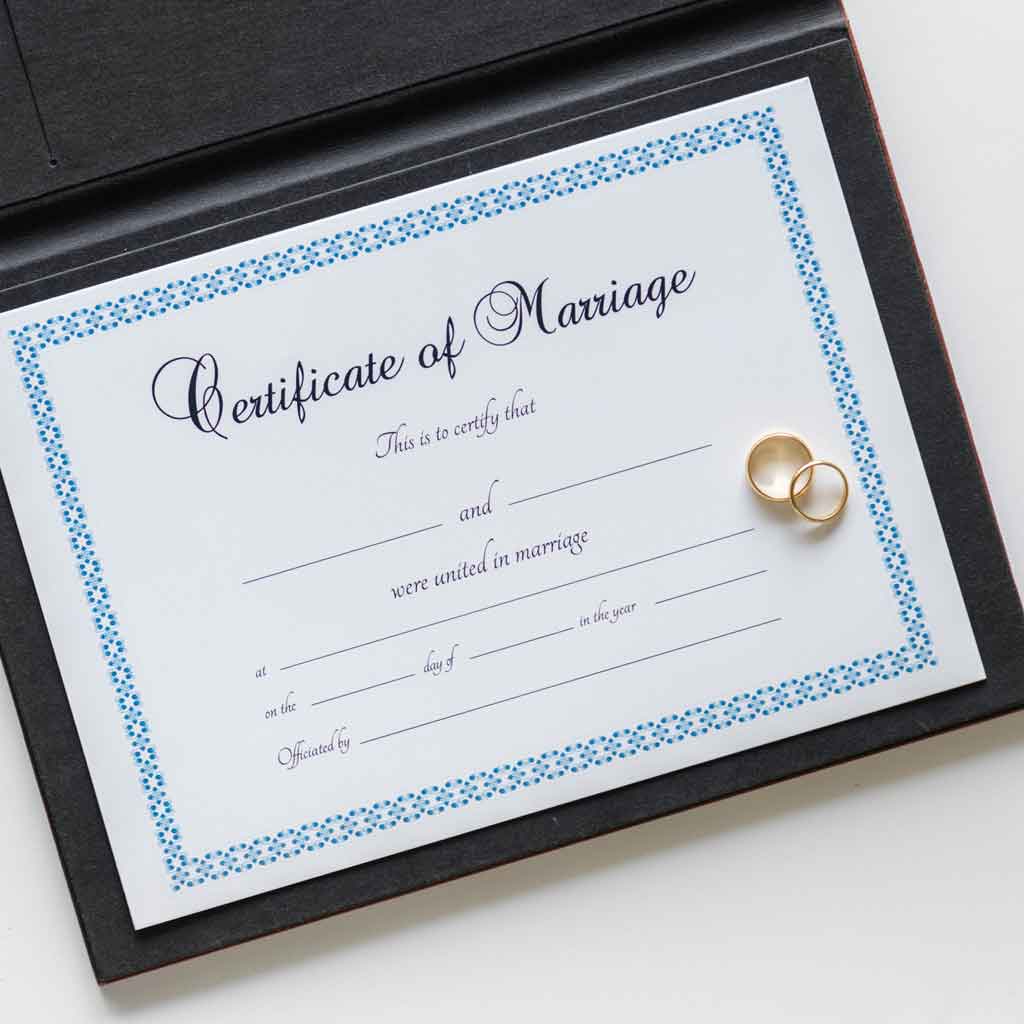 To get married in Vegas, couples have to get a marriage license from the Clark County Marriage License Bureau.
The Clark County Marriage License Bureau is located just a few blocks from the infamous Fremont Street in downtown Las Vegas.
A marriage license in Las Vegas costs $77, plus an extra fee if using a credit card. Personal checks are not accepted.
You can read more about the forms of payment that are accepted on the Clark County Clerk Fees page.
Couples must be 18 years or older and must appear together when applying for the marriage license. Blood tests aren't required, but each person must have proof of identification.
Once couples secure a marriage license, they can wed right away. The license is valid for use up to 1 year.
In the state of Nevada, marriage ceremonies have to be performed by a licensed officiant with a Certificate of Permission from a Nevada County Clerk.
To ensure the officiant you'd like to hire is certified, you can search for their name on this page from the Nevada Secretary of State.
Now that we have the marriage license info covered, let's find you a cool venue!
A wedding venue that can handle it all
Chapel of the Bells is one of the easiest places to get married in Las Vegas!
This Las Vegas wedding chapel can handle it all, including bringing you and your boo to the Clark County Marriage Bureau to get a marriage license.
Chapel of the Bells is located directly on the Las Vegas strip, diagonally from the Stratosphere hotel.
The most unique place to get married in downtown Vegas
One of the most unique places to get married in Vegas is Denny's.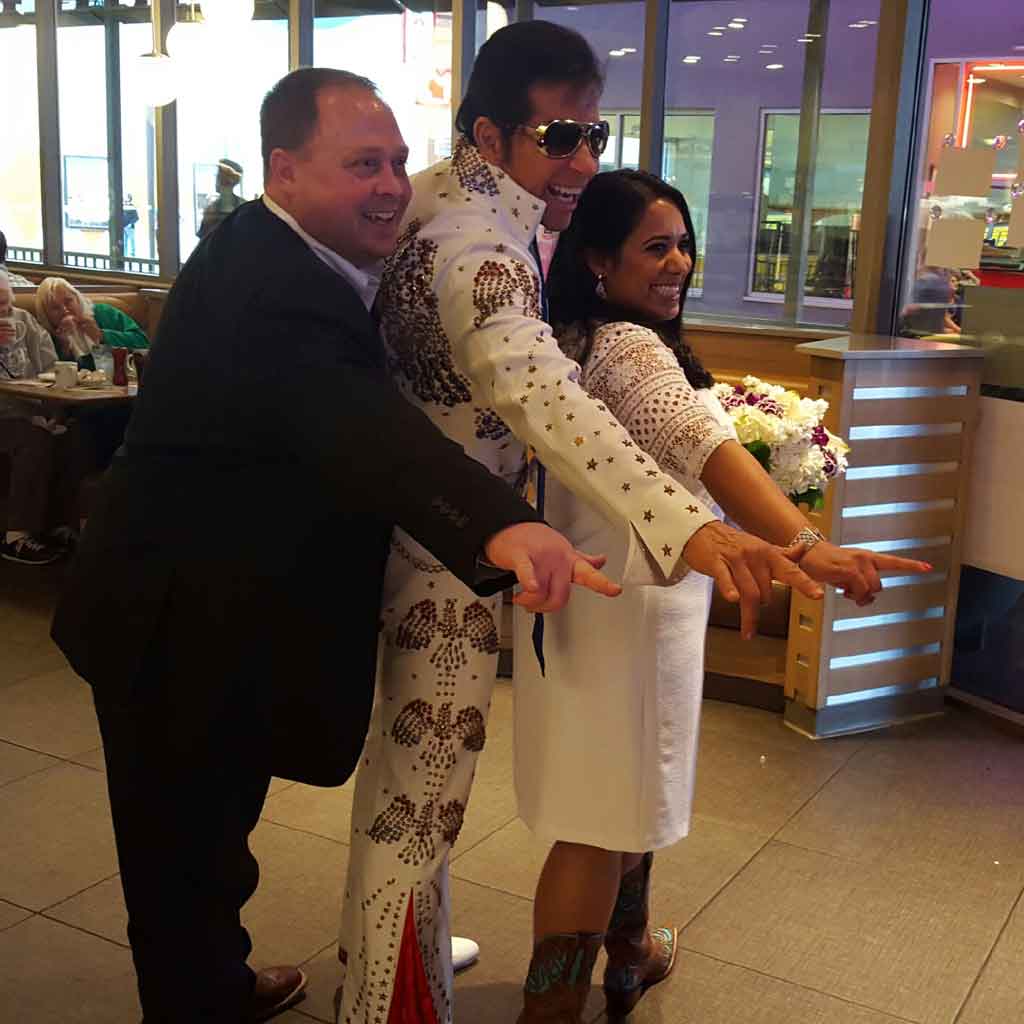 Yes, friends, I am indeed talking about your favorite diner chain, Denny's.
Denny's on Fremont in Downtown Las Vegas can arrange wedding ceremonies in a corner of the restaurant.
The restaurant hosts approximately 25 weddings each year. Add-ons include an Elvis impersonator as the ceremony officiant.
Best option for eloping in Vegas
As with most large hotels in Las Vegas, The Venetian has several gorgeous wedding venues available. The Gondolas, however, take the wedding cake.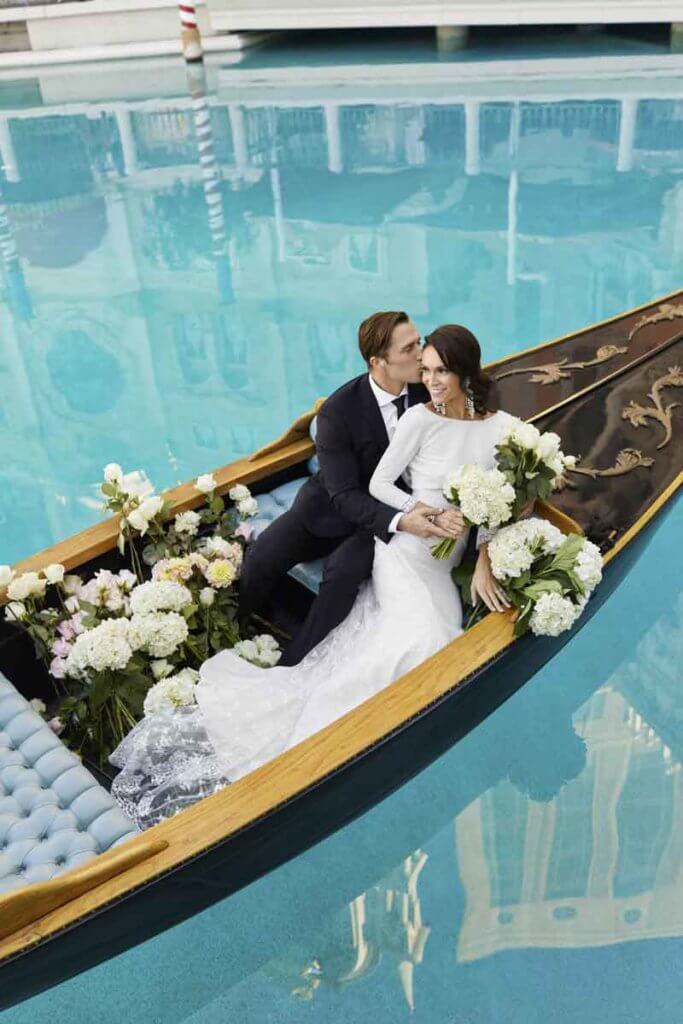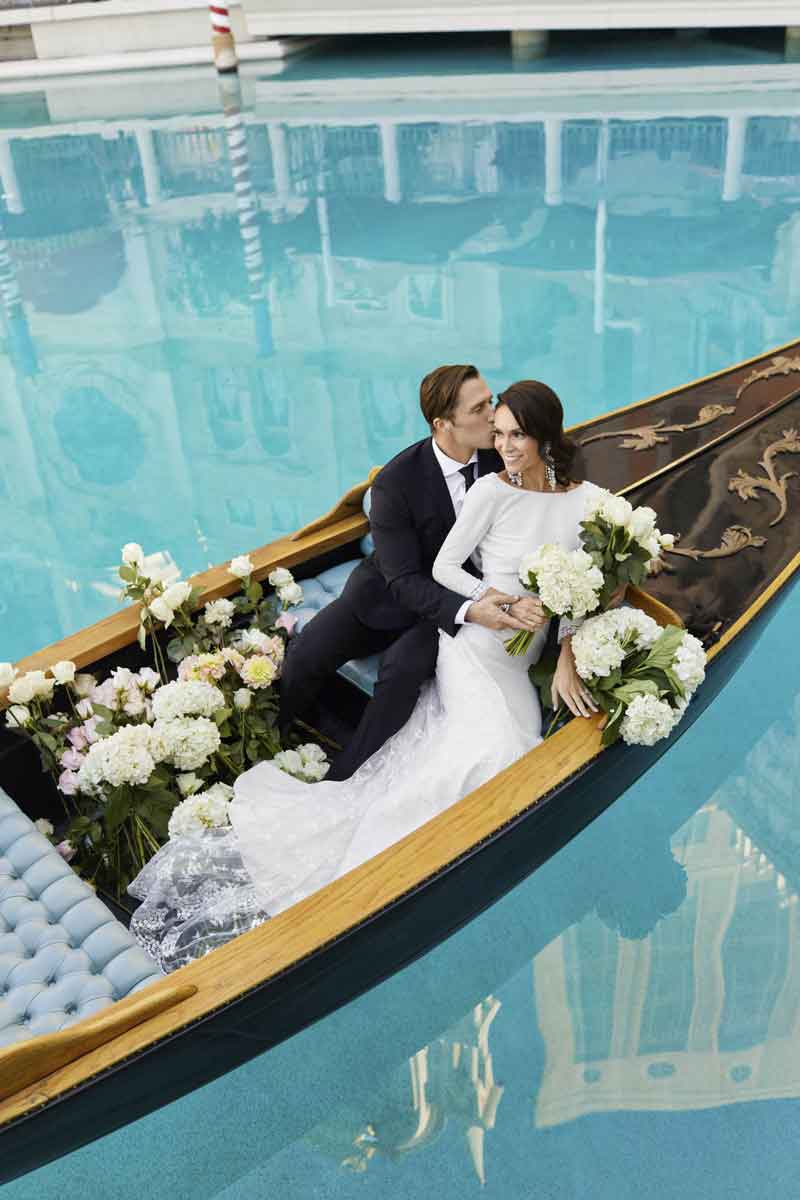 Yes, friends, you can totally get married while on a romantic gondola ride through The Venetian Canals. What a lovely way to say 'I Do!'
This is a perfect option for eloping in Vegas, as the gondolas are for only 2 people.
TIP: The Venetian is also home to one of the best pools in Vegas!
Dance the night away at one of these venues
One of the swankiest hotels in Vegas is The Cosmopolitan, hands-down.
So if you're looking for a wedding venue where you can dance the night away, The Cosmopolitan is a great pick.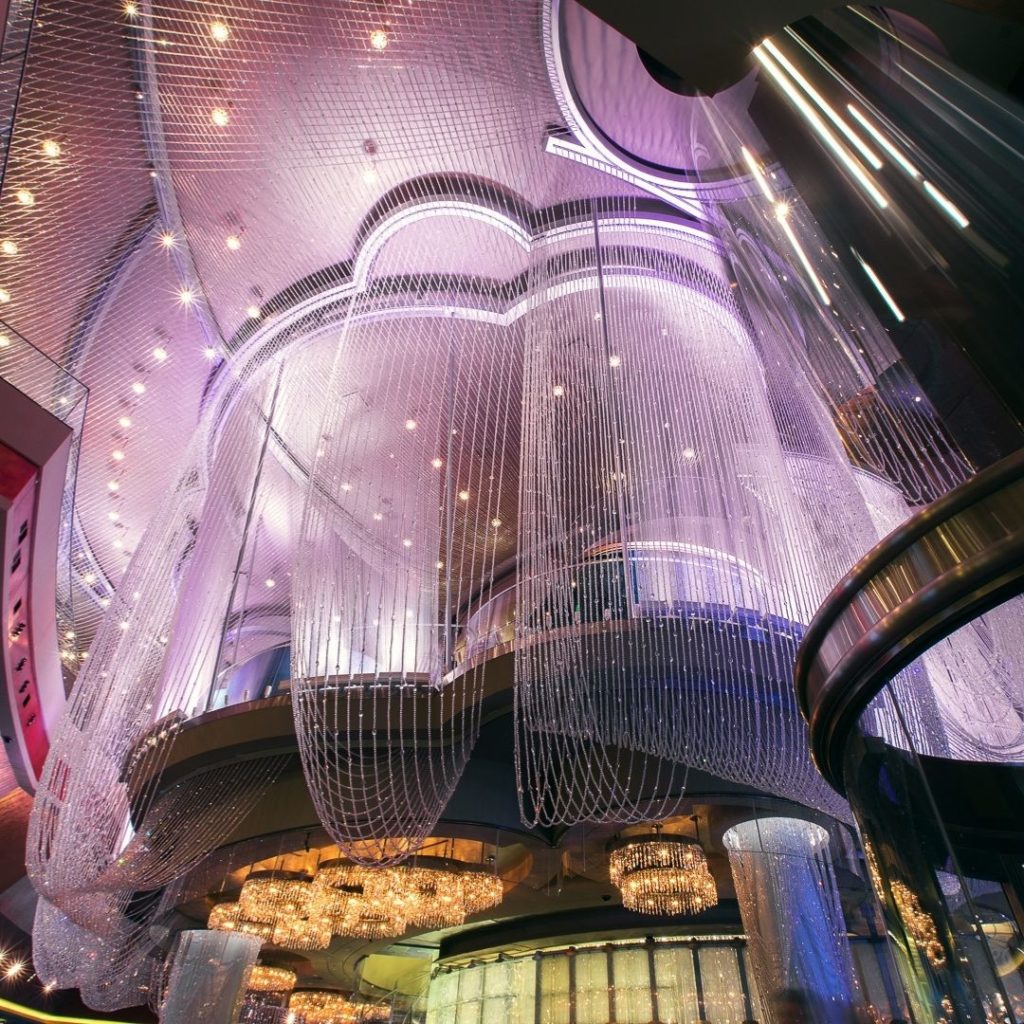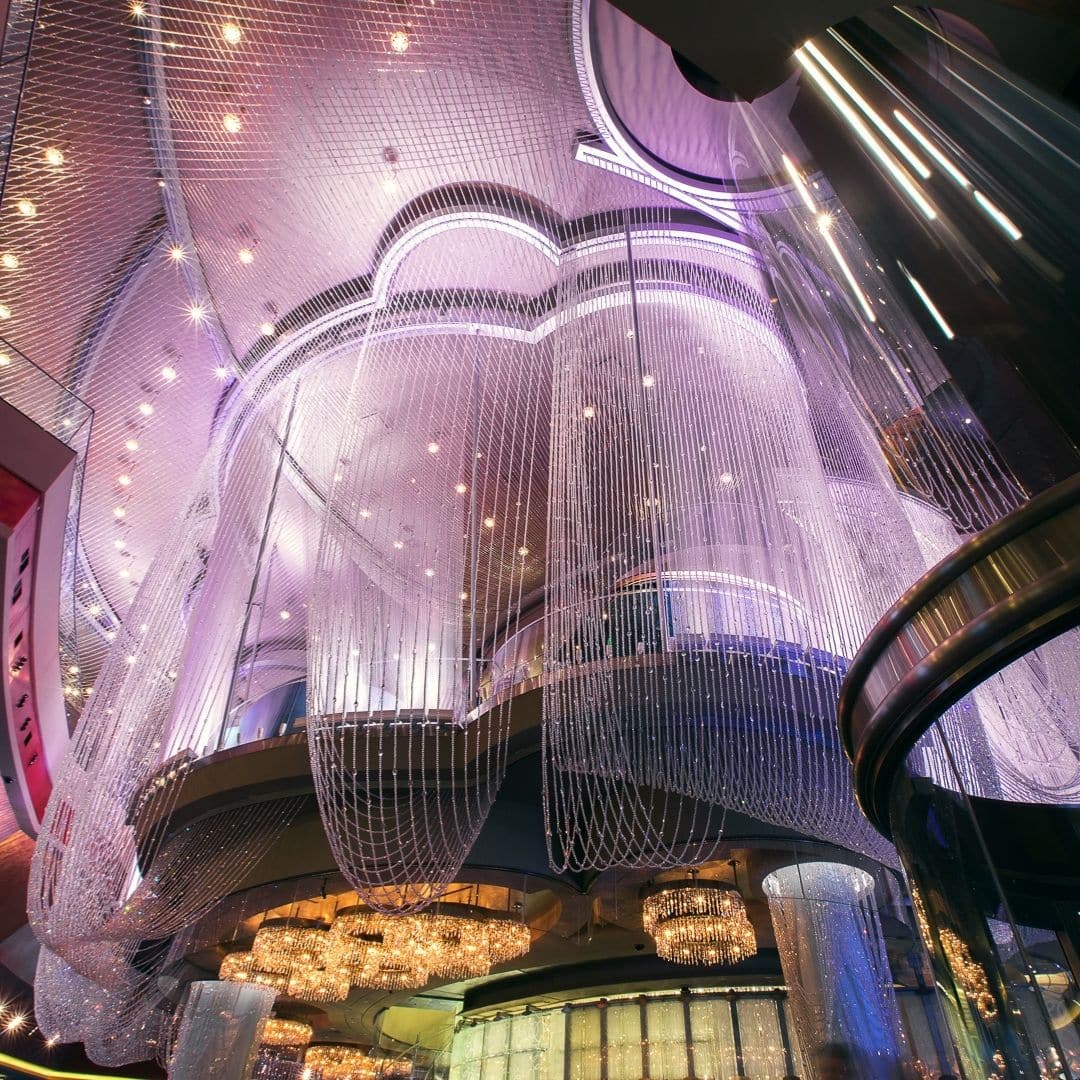 Top wedding venues at The Cosmopolitan include The Chelsea theater, the Point Loma ballroom, The Barbershop lounge, both pools, and even the iconic Chandelier Lounge.
The wedding and event staff can even help arrange for a small ceremony in their Wedding Suite (or any of the Terrace suites) before you head out for a night of dancing at one of their lounges.
Best option for Elvis stans
There are several places to get married in Las Vegas where an Elvis impersonator can officiate, but Graceland Wedding Chapel is the original.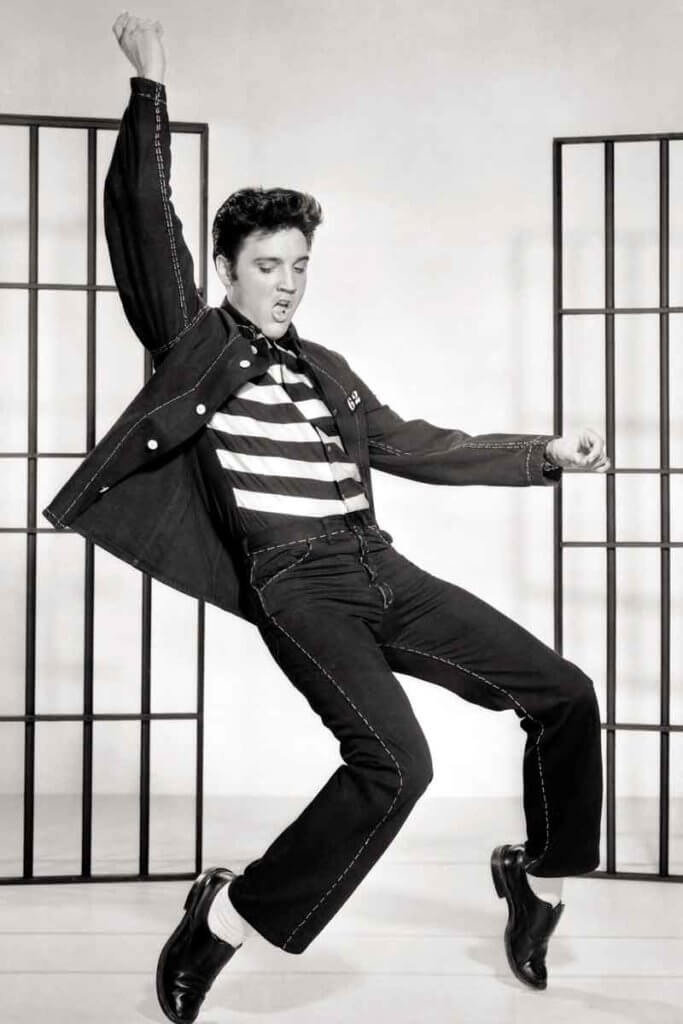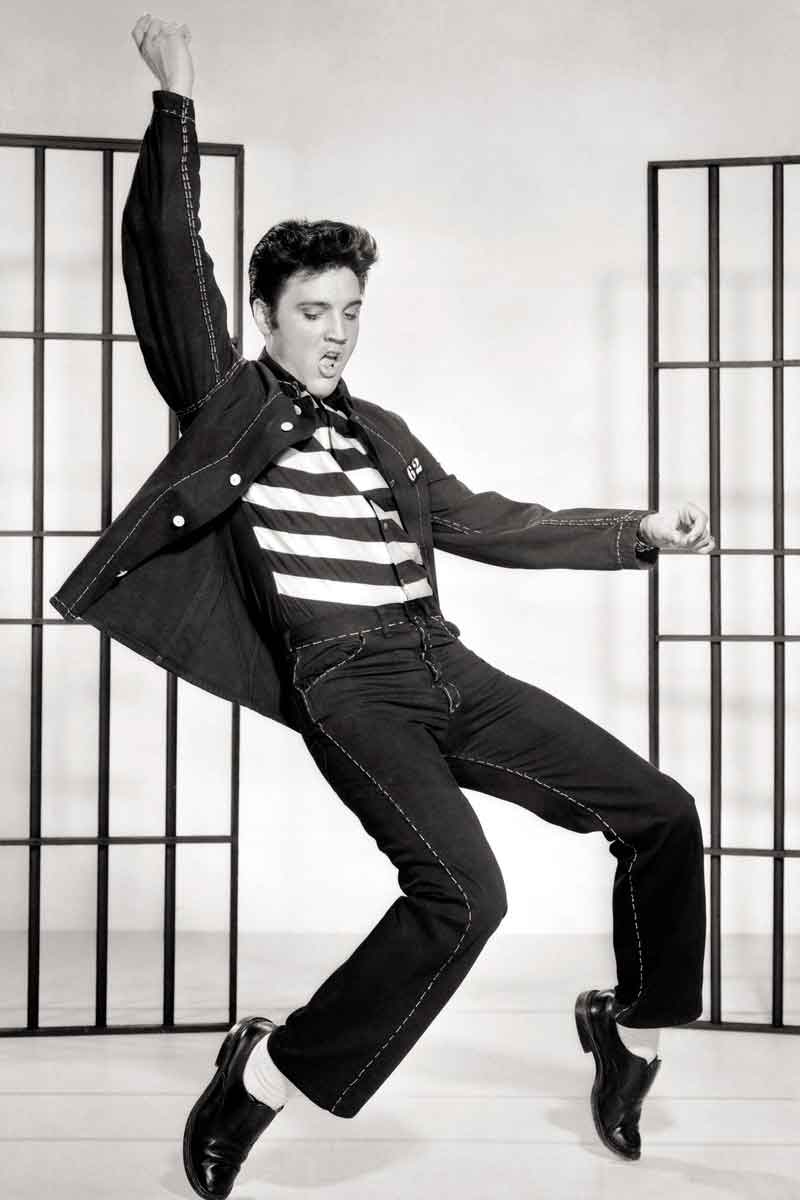 For as little as $300 or so, an Elvis impersonator will walk the bride (or one of 'em) down the aisle and sing 2 songs as part of a wedding ceremony. Photos are also included!
Additional Elvis and non-Elvis themed wedding packages are available, as well.
Graceland Wedding Chapel is located in downtown Las Vegas, not far from the infamous Fremont Street.
Vegas wedding venue with the best view
One of the most unique weddings venues in Vegas is the High Roller, the largest ferris wheel in the world.
Wedding ceremonies can be held in an observation pod on the High Roller, with up to 40 guests in attendance.
Wedding packages for ceremonies on the High Roller start at $595 for 30 minutes in a private pod with up to 10 guests.
Package upgrades include an officiant dressed as Elvis or a classic Vegas showgirl.
Best option in Vegas for a stress-free wedding
One of the most interesting wedding options in Las Vegas is the Las Vegas Wedding Wagon.
The Las Vegas Wedding Wagon can help you arrange a wedding almost anywhere in Vegas. Whether it's your hotel room or Red Rock Canyon, Las Vegas Wedding Wagon can marry you wherever you choose.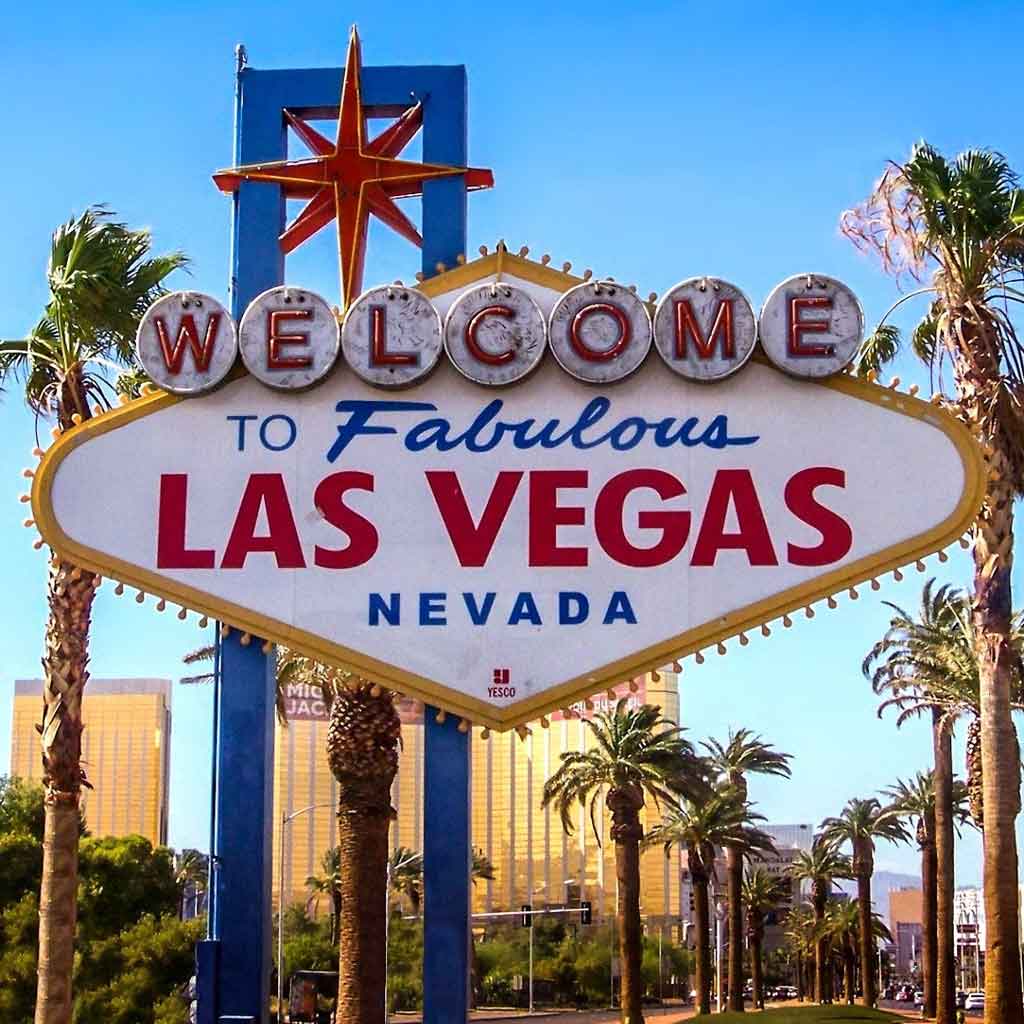 However, there are 3 unique venues that the Las Vegas Wedding Wagon specializes in:
The iconic Welcome to Las Vegas sign
Pinball Hall of Fame
Las Vegas Motor Speedway
Aside from these unique ceremony locations, Las Vegas Wedding Wagon specializes in mobile photoshoots.
Since their business model is based on their mobility (aka the van), they can take you to iconic spots around the city to capture sweet photos of you and your boo.
You'll have one of the coolest wedding albums ever!
Best option for francophiles
If you've always dreamed of eloping in Paris, but the distance and cost seem too daunting and stressful to deal with, consider the little slice of Paris in the heart of the Vegas strip.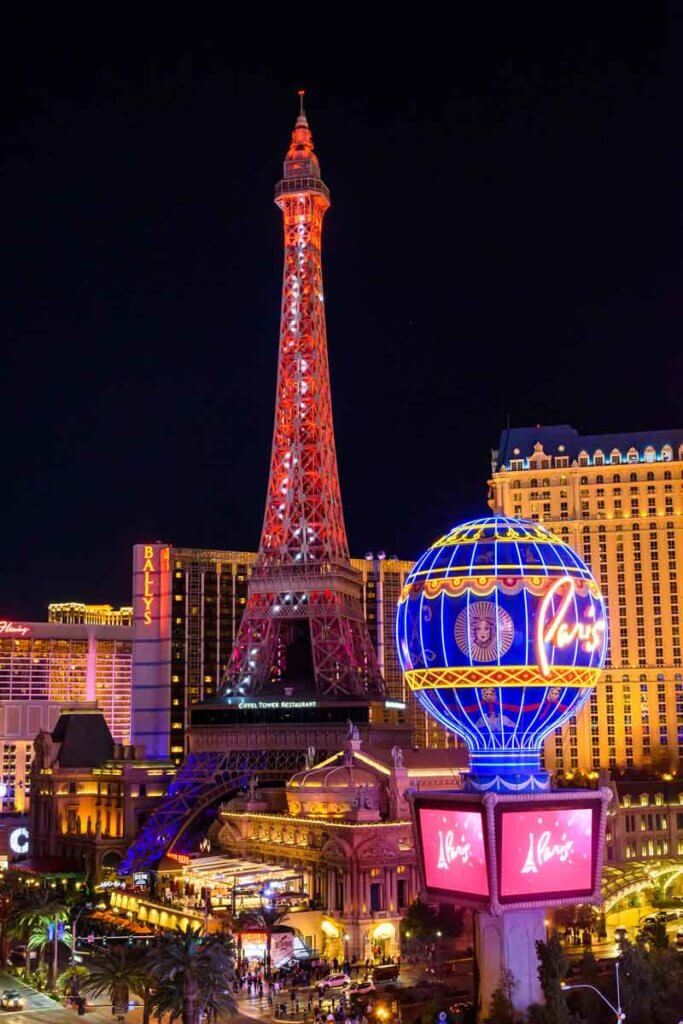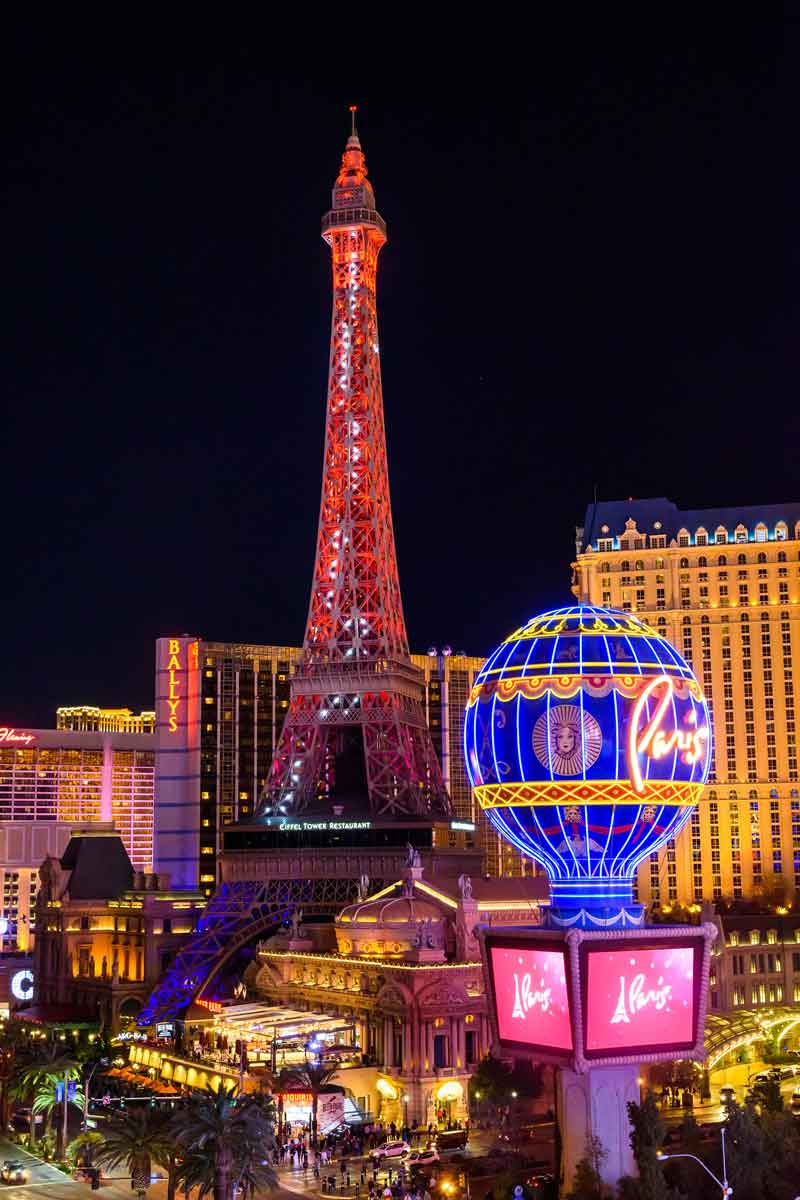 There are 3 venues at Paris Las Vegas where you can exchange vows, but the most unique and special of them all is the observation deck of the replica Eiffel Tower.
The views from the observation deck of the Eiffel Tower in Vegas are beautiful, making it a lovely backdrop for your ceremony.
While it may not be the real Paris, the gorgeous views and fun times in Vegas will definitely make up for it!
The oldest wedding venue in Vegas
The Little Church of the West was built in 1942, making it the oldest building on the Las Vegas strip. Its age has earned it a place on the National Register of Historic Places, too.
This long-running Las Vegas wedding chapel has survived so many decades thanks to the building being moved, instead of demolished. Today it is located nearby the Welcome to Las Vegas sign, right on the strip.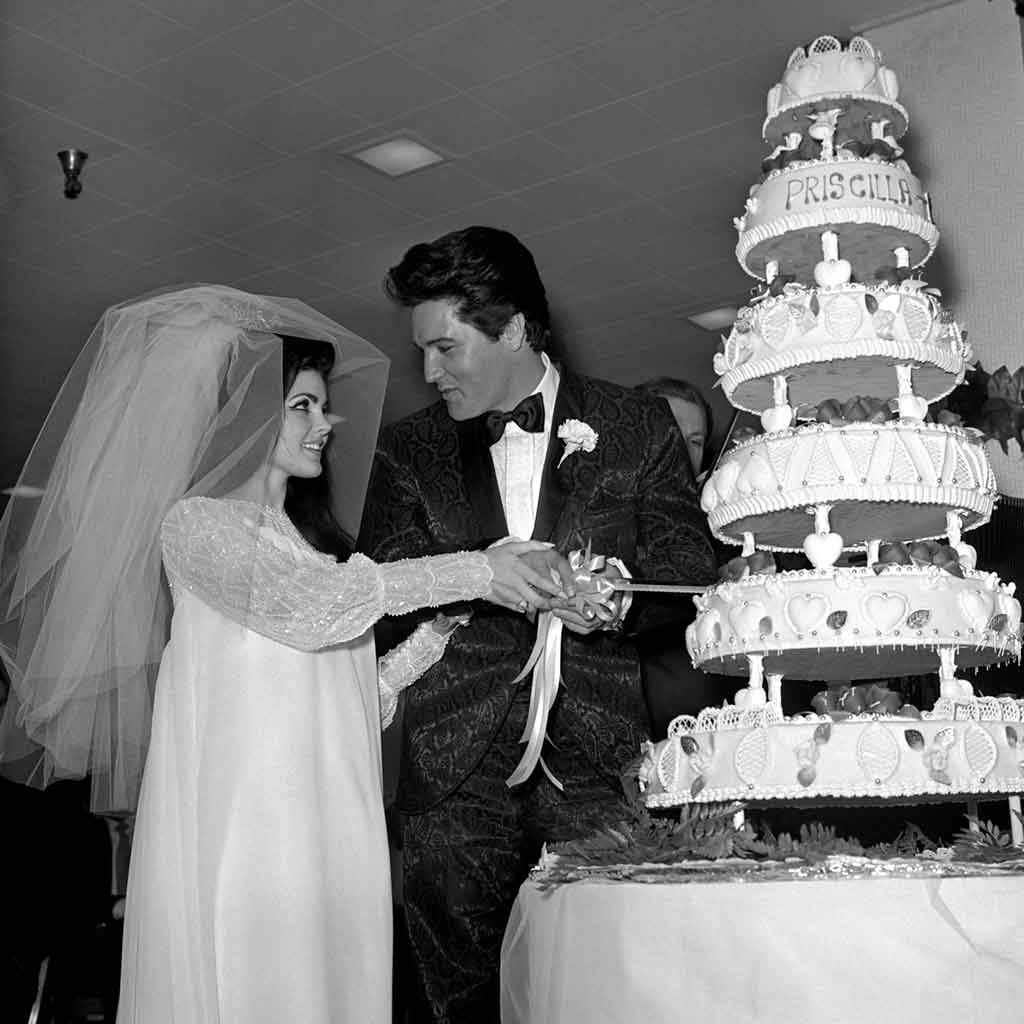 Aside from its historical significance, the Little Church of the West specializes in country western themed weddings.
They can also arrange ceremonies at the Welcome to Las Vegas sign or everybody's favorite, an Elvis impersonator-led ceremony.
Best venue for quickie weddings
The Little White Wedding Chapel is well-known for both unique ceremony packages, as well as for being a popular spot for celebrities to say 'I Do.'
Most recently, Game of Thrones actress Sophie Turner and musician Joe Jonas tied the knot there.
A couple of the unique options available at the Little White Wedding Chapel include helicopter ceremonies, a Hawaiian themed ceremony, and of course, an Elvis themed ceremony.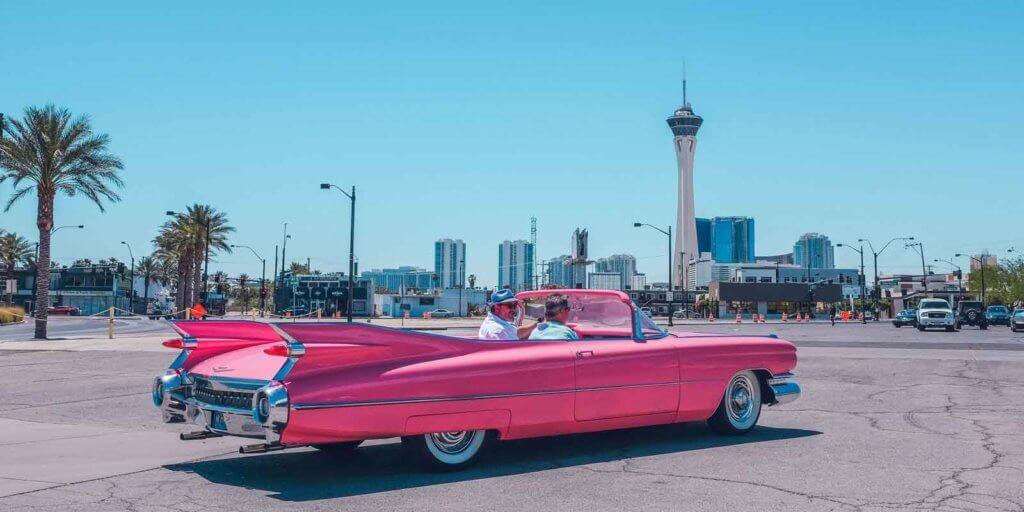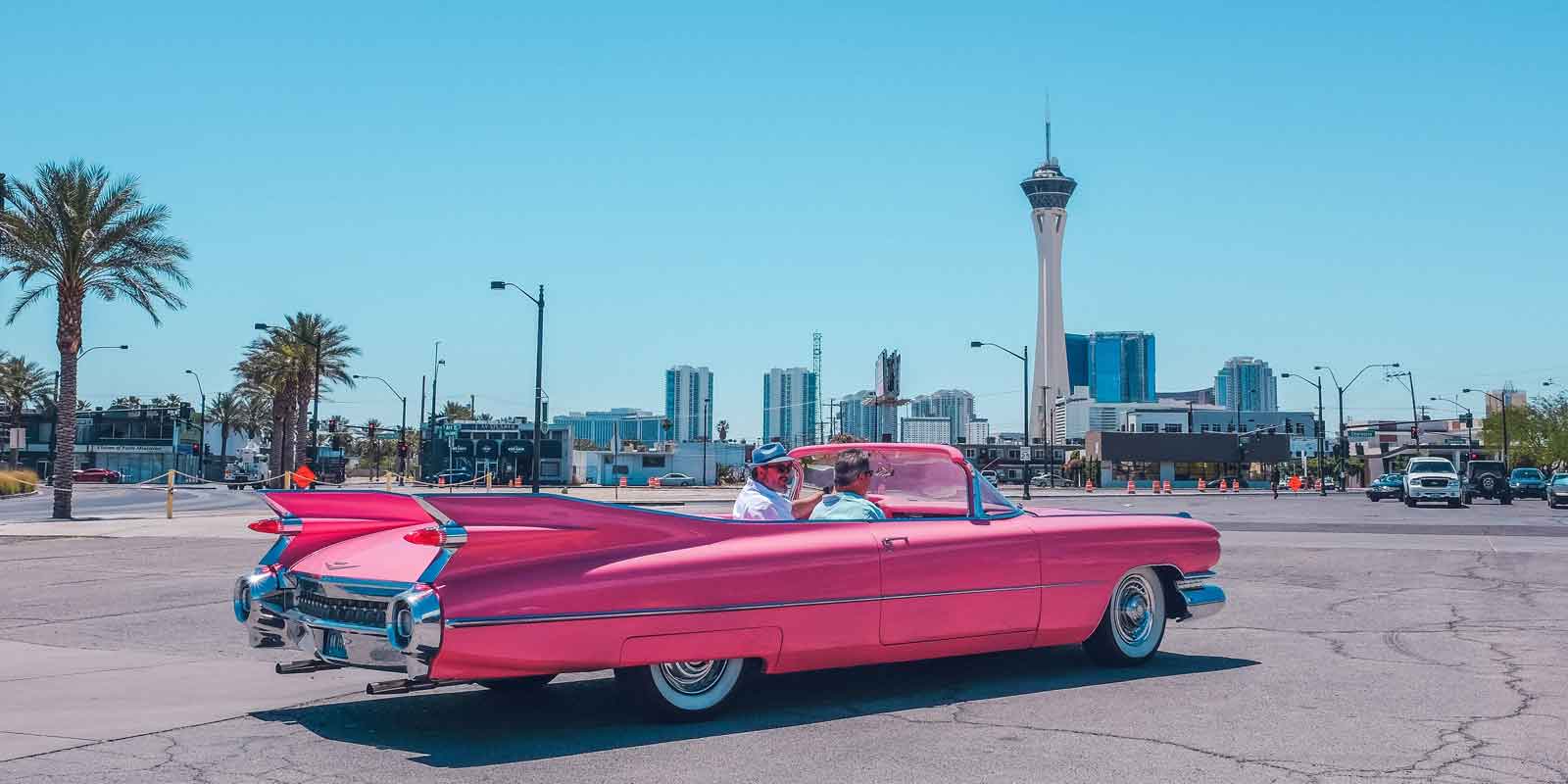 But the most unique option at the Little White Wedding Chapel is its Tunnel of Love drive-thru wedding.
Couples can literally drive through a tunnel and say "I Do" from their vehicle.
For an additional fee, couples can drive through in a pink Cadillac convertible or stretch Hummer limousine.
Best Vegas wedding venue for Rock n Roll fans
Put on a wedding like a true rock-n-roll couple at the Love it Loud Rock & Roll Wedding Chapel at the Rio Las Vegas.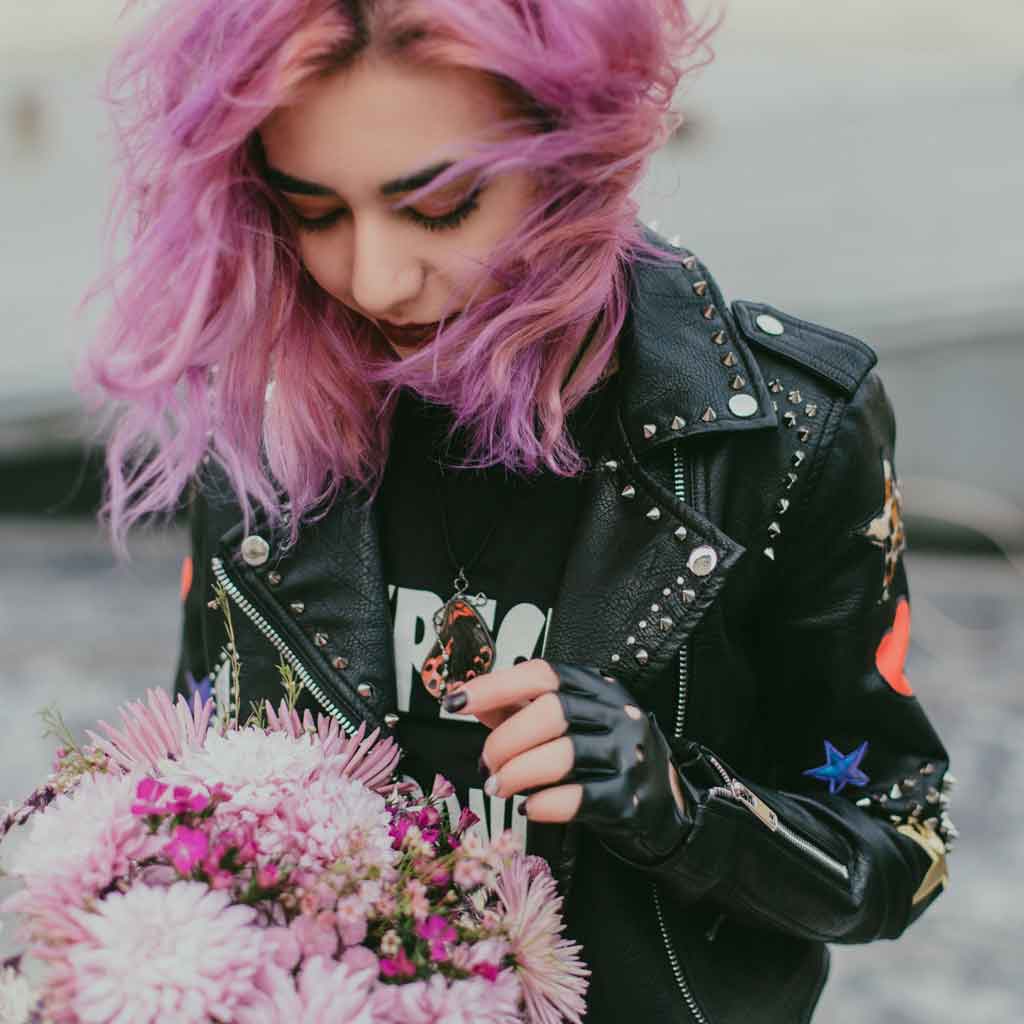 This concert hall-like wedding venue will rock your socks off! But that's not all that makes this Las Vegas wedding venue unique.
The couple can choose between a traditional ceremony officiant, rock fan officiant, or a celebrity impersonator.
Staying true to its theme, a few of the celebrity impersonator officiate options are:
Any member of KISS
Billy Idol
Bret Michaels
Marilyn Manson
Ozzy Osborn
Elvis (It isn't a legit Vegas wedding chapel if Elvis isn't an option!)
All wedding packages at Love it Loud include 2 KISS Mini Golf passes, too!
Venue with the most options
Get married in Vegas with a gorgeous city view behind you at The STRAT's Chapel in the Clouds.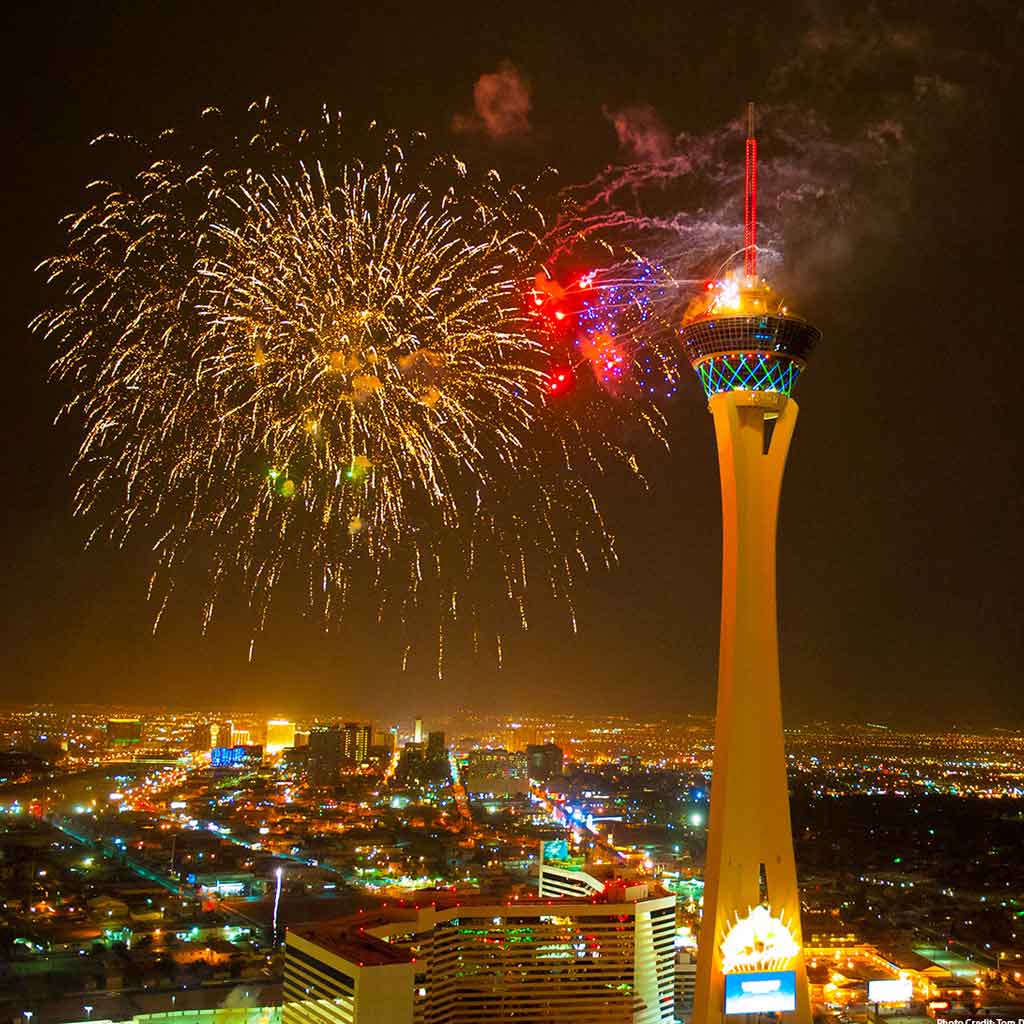 Outdoor wedding ceremonies can be held on The STRAT's public observation deck or a small, private balcony.
Ceremonies can also be arranged at the indoor area of the public observation deck or one of 2 event rooms, Bella Luna and Bella Vista.
There are 4 event rooms with a view available for receptions: Horizon, Renaissance, Sunrise, and Twilight rooms.
The Chapel in the Clouds has another unique wedding venue of sorts available: the thrill rides at The STRAT!
Ceremonies can be performed while on one of 3 rides at The STRAT: Big Shot, Insanity, or X-Scream.
The Chapel in the Clouds has many wedding packages available, including commitment ceremonies, elopements, and fake weddings to trick your friends (apparently it's a thing?)
Last, but not least, YES, an Elvis impersonator is available for any wedding package at the Chapel in the Clouds.
Best Vegas wedding venue for beach babes
Mandalay Bay has several locations for wedding ceremonies. However its 2 most unusual locations are Mandalay Bay Beach and the Shark Reef Aquarium.
Wedding ceremonies at Mandalay Bay Beach are set up along the sandy beach in front of the massive wave pool and palm trees.
It's like a tropical destination wedding, probably at a percentage of the cost!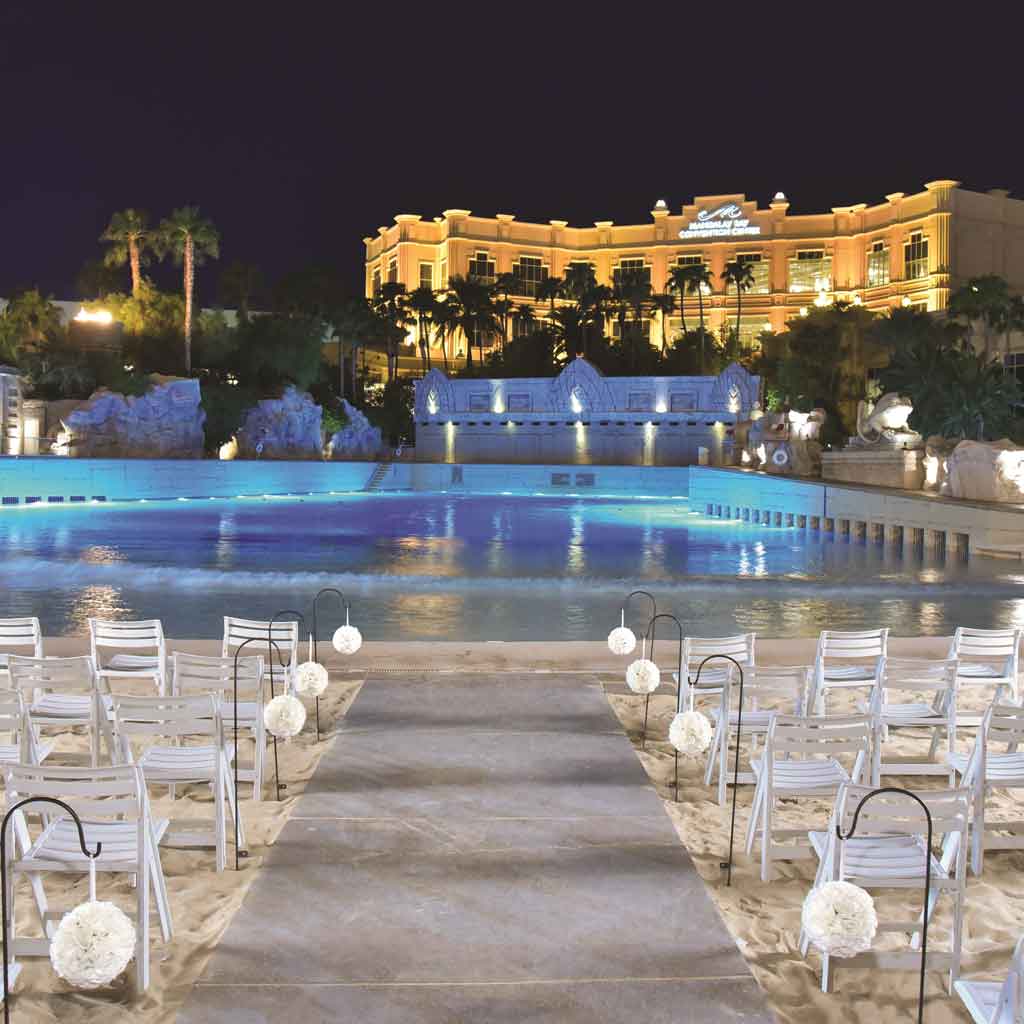 The only downside to weddings at Mandalay Bay Beach is that ceremonies there can only take place Monday through Thursday.
The Shark Reef Aquarium has a tunnel that goes through the tank, so you can see the sharks swimming above you. It's a super cool experience!
If you've ever dreamed of getting married at an aquarium, this spot is perfect for you. Ceremonies can take place here any day of the week.
Best Vegas wedding venue for ski bunnies
The Minus5° Ice Lounge at Mandalay Bay can host private events, including weddings, with up to 500 guests in attendance.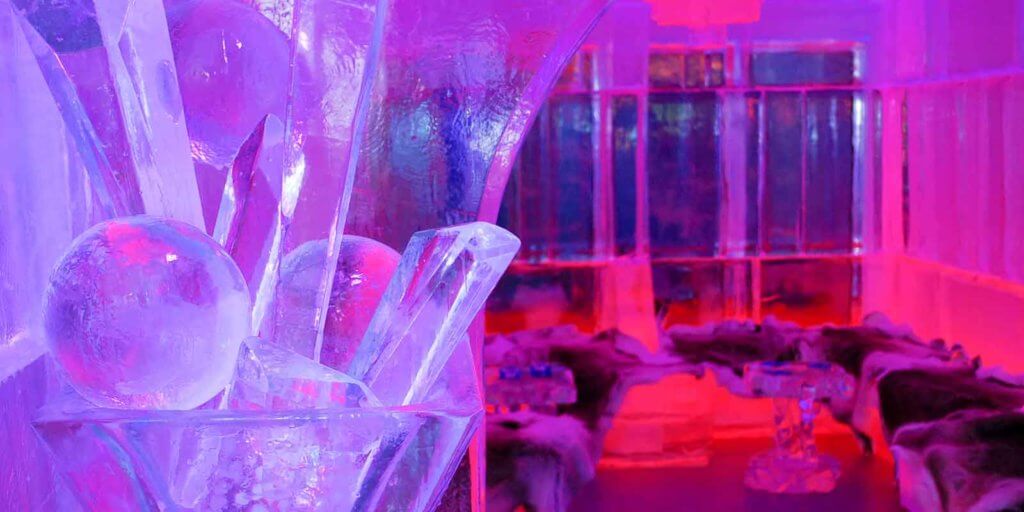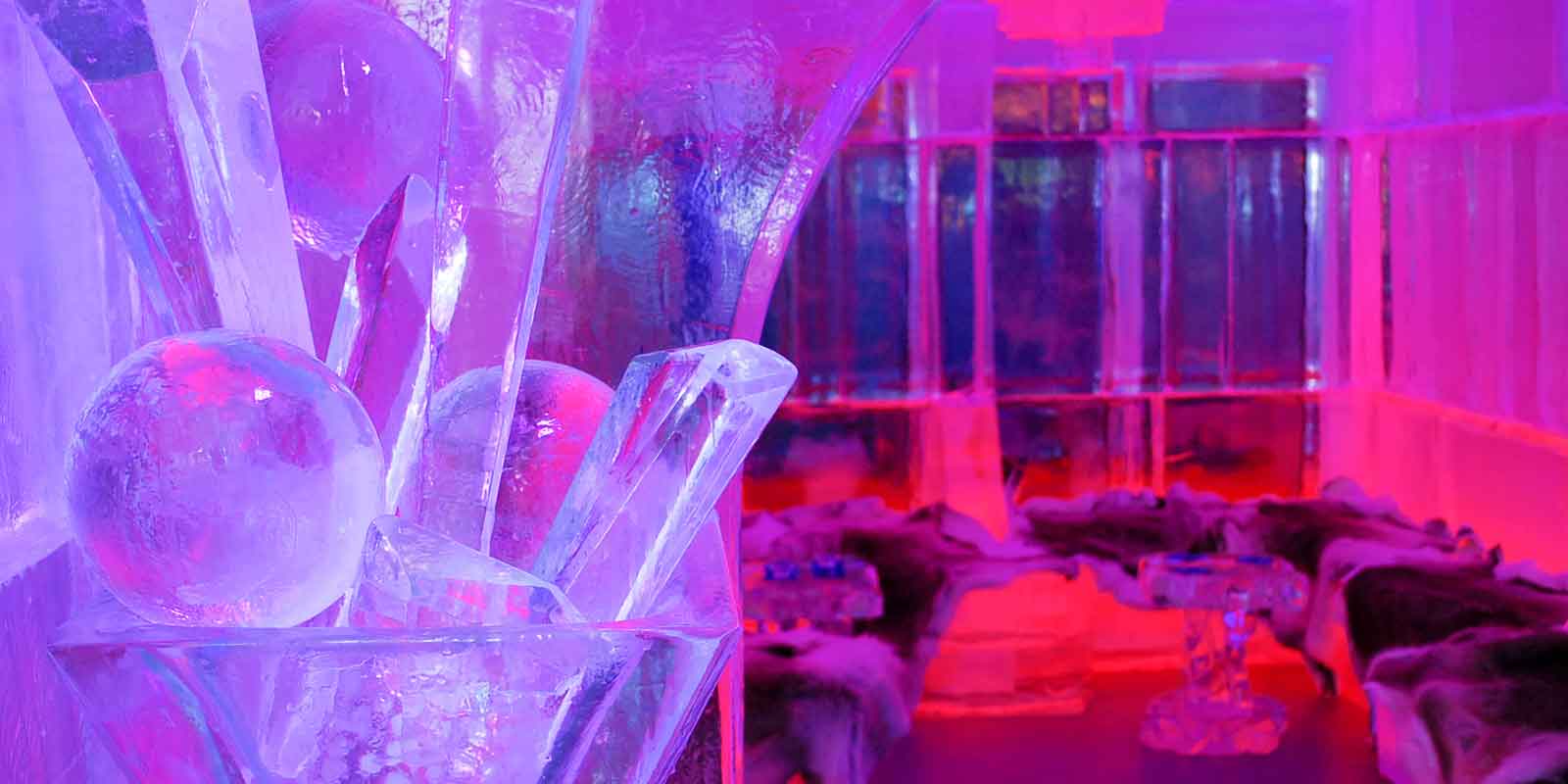 I can't imagine getting married in the freezing cold, but perhaps it'd be spot-on for 2 ski bunnies?
Most private wedding venue
The Nobu Penthouses at Caesars Palace are some of the most elegant – and private – places to get married in Vegas.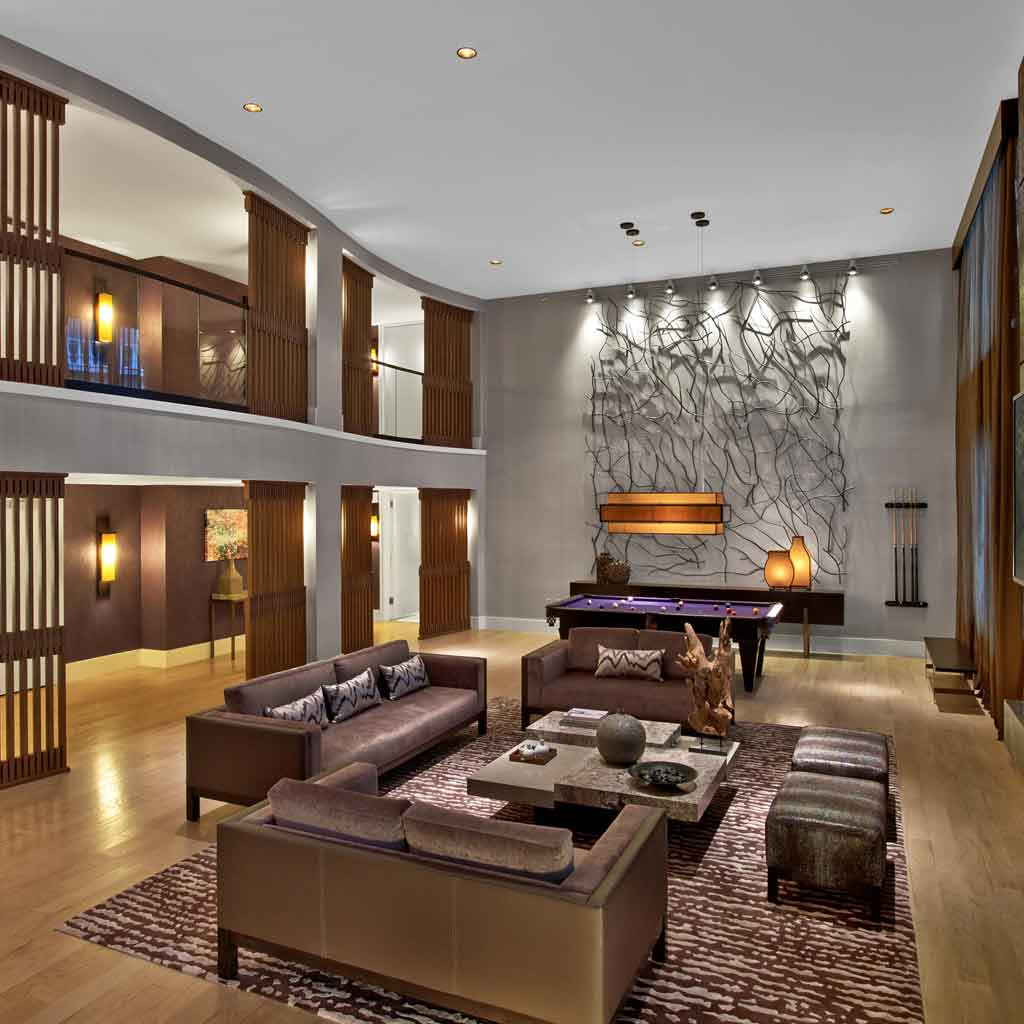 Many Las Vegas wedding venues are out in the open or close to other ceremonies or receptions taking place.
By setting your ceremony and small reception in a Nobu penthouse, you'll ensure a nice, relaxing, and private celebration.
Aside from the privacy benefit, wedding packages at Nobu also include a traditional sake toast ceremony called san san ku do.
In this traditional Japanese ceremony, the couple and their families sip from a ceremonial sake set to symbolize the uniting of the couple and their families.
Wedding reception venues for old school Vegas fans
There are 2 excellent wedding venues for fans of old school Las Vegas, the Mob Museum and the Las Vegas Neon Museum.
The Mob Museum
The National Museum of Organized Crime & Law Enforcement, aka the Mob Museum, makes a great setting for an old-school Vegas themed wedding.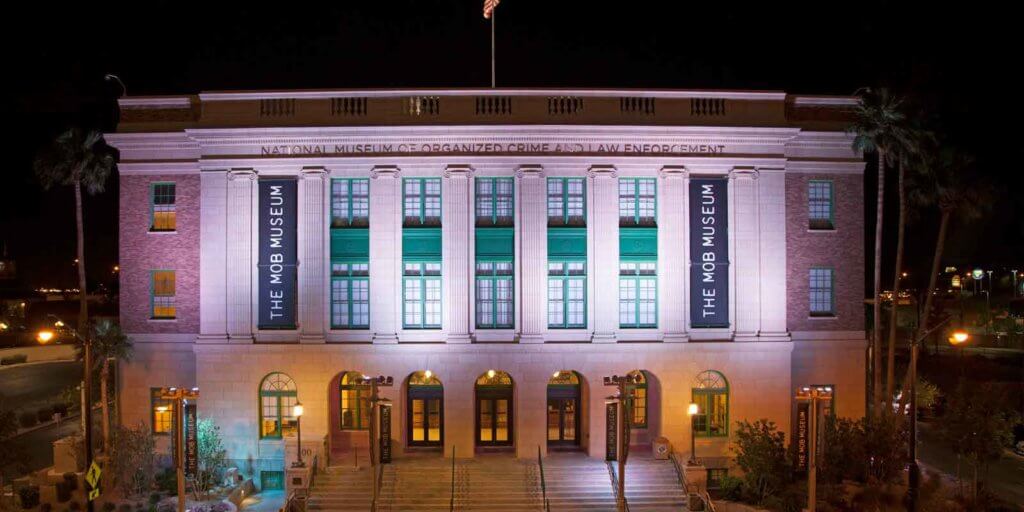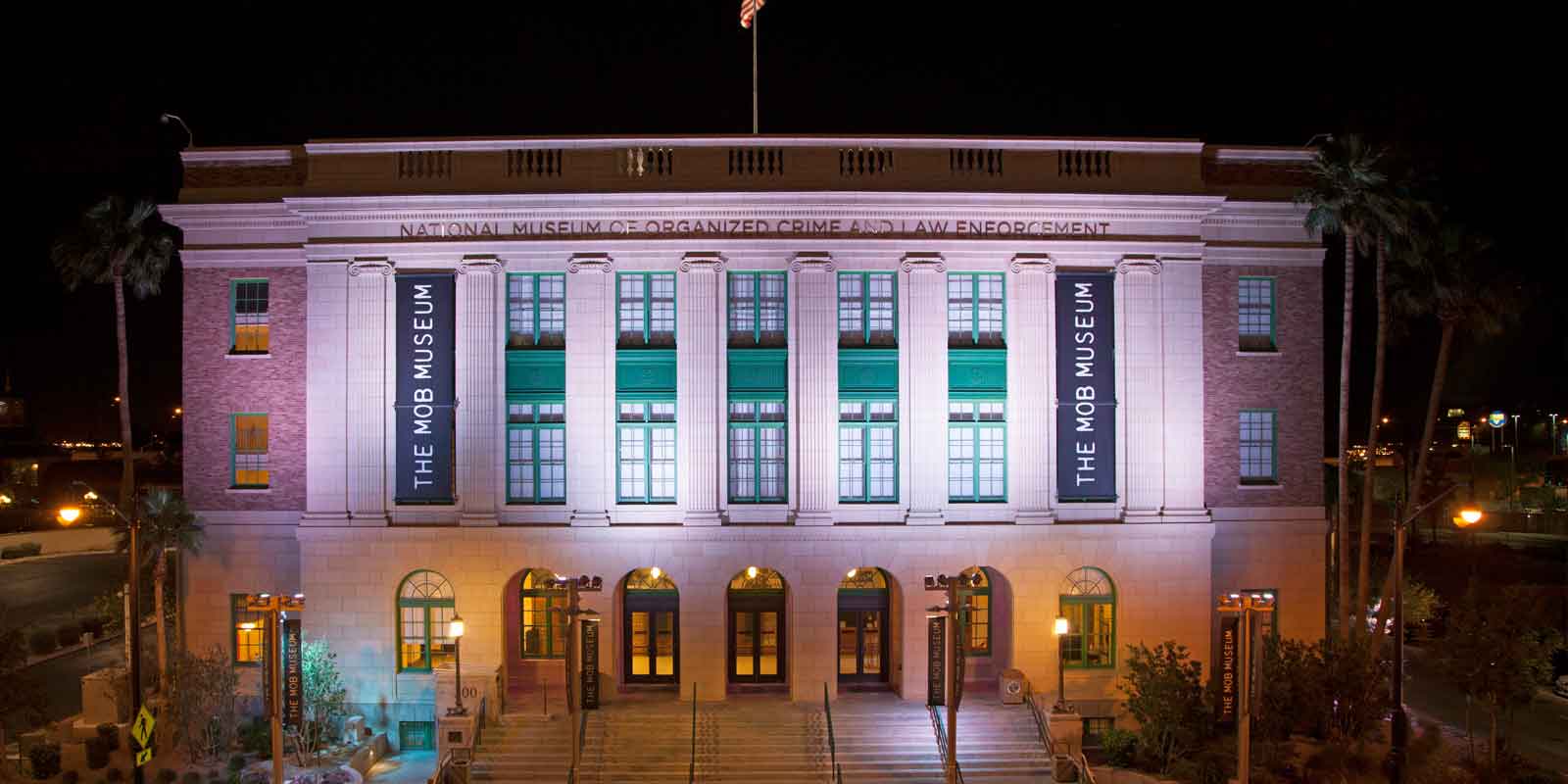 The museum is located in the former Las Vegas post office and courthouse, a gorgeous building in downtown Las Vegas.
Weddings can take place in the restored courthouse, as well as other fun rooms, like the functioning on-site distillery.
Las Vegas Neon Museum
The Neon Museum is available for one-of-a-kind weddings in downtown Vegas.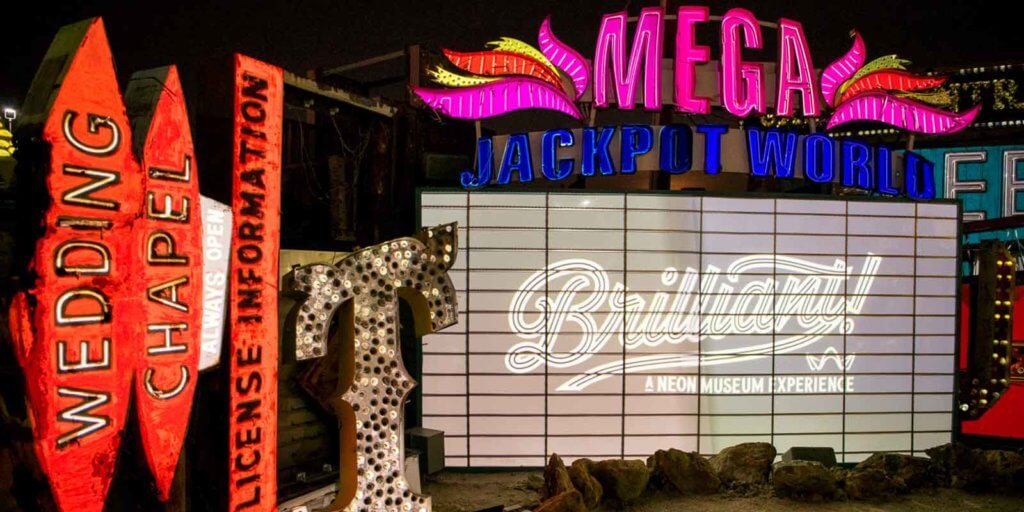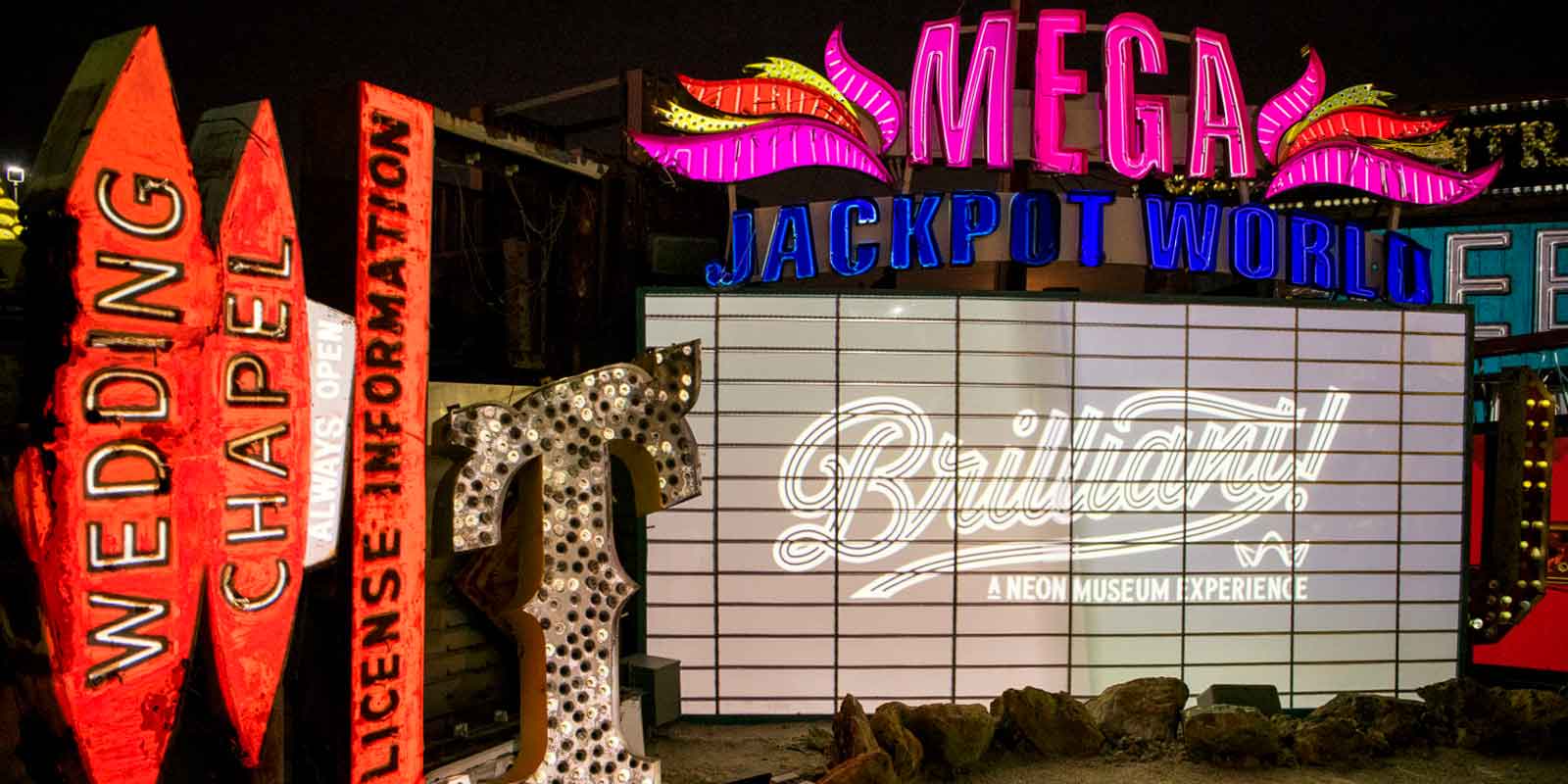 Small ceremonies are held in the outdoor North Gallery, while large events are held in an areas specifically set aside for weddings and events.
If you prefer an indoor reception venue, couples can arrange for a wedding photo shoot at the Neon Museum, as well.
Best venue for scuba diving fans
The Silverton Hotel, located just south of the main strip has a massive 117,000-gallon aquarium inside.
The hotel is well-known for its free mermaid show in the aquarium.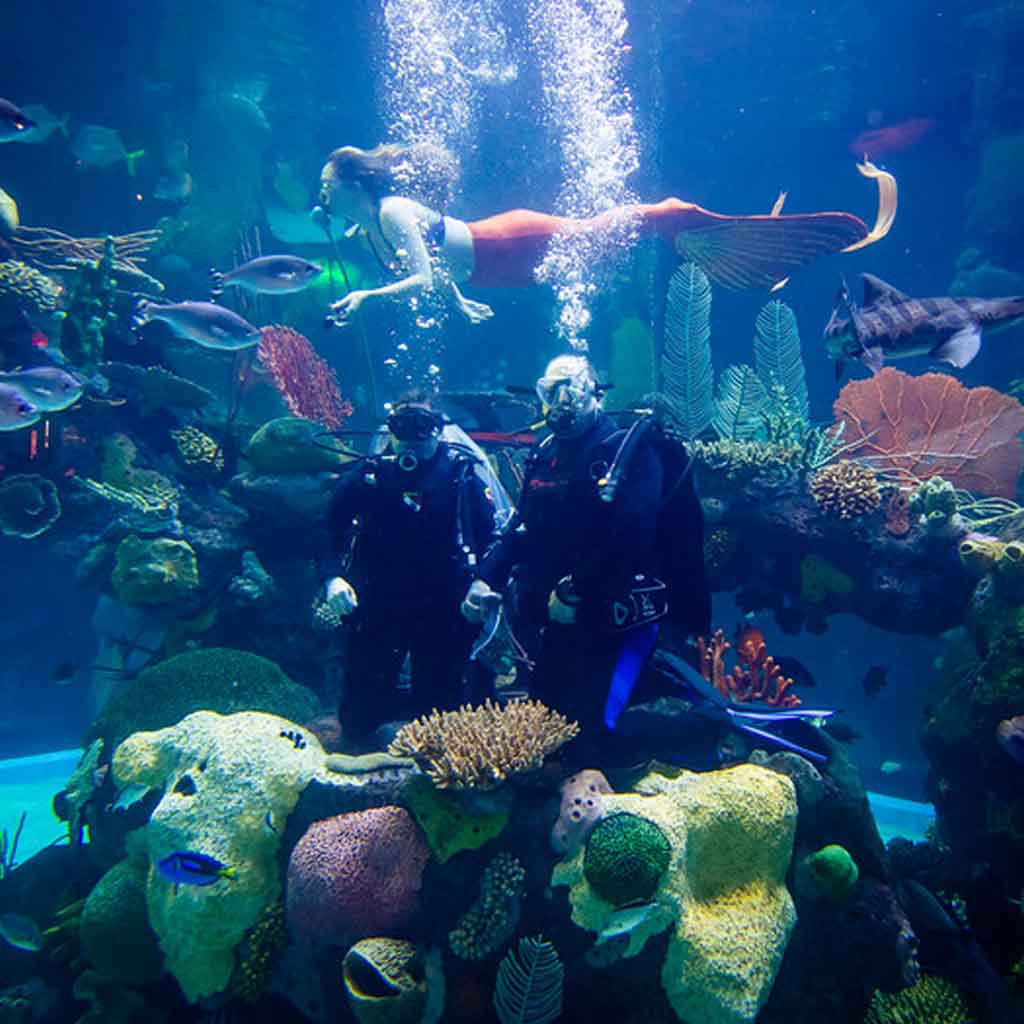 The aquarium is available for underwater ceremonies, making it a quirky pick for scuba enthusiasts.
NOTE: Couples must be scuba certified to hold an underwater ceremony at the Silverton Hotel!
Are you ready to say 'I Do' at one of these Las Vegas wedding venues?
What are some of the craziest Las Vegas wedding venues that you've heard of? Let me know in the comments below.
If Las Vegas sounds a little too unique for your tastes, check out this post about weddings at Disney World!
This post was originally published on March 16, 2017. It was last updated on February 22, 2021.