Sampling regional cuisine is one of my favorite things to do when traveling somewhere new.
Check out these 10 mouthwatering destinations across the world for food travel.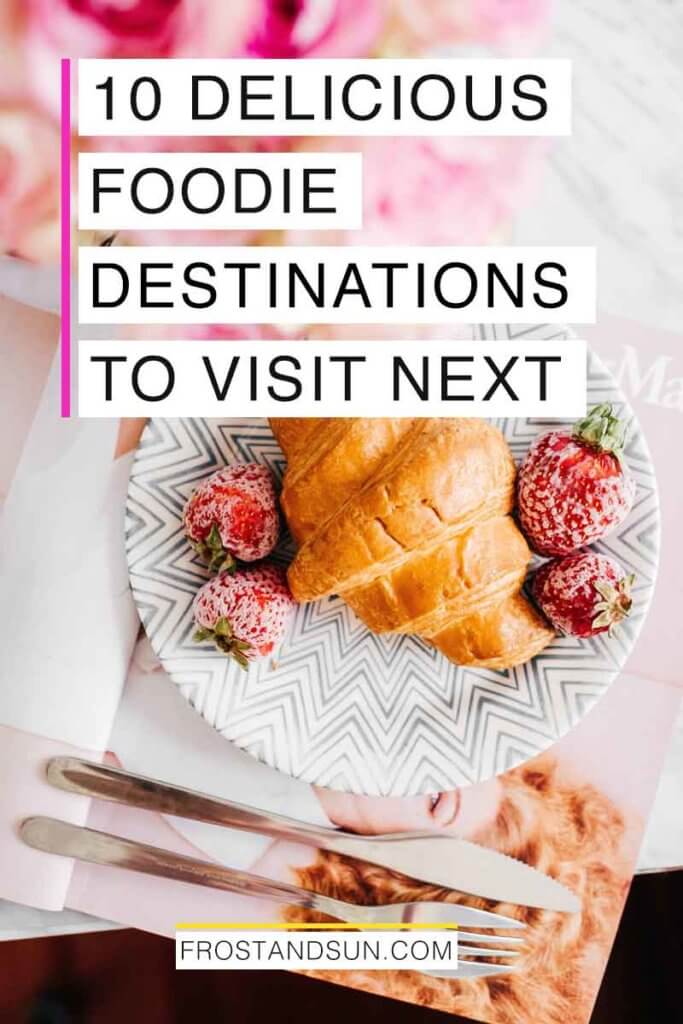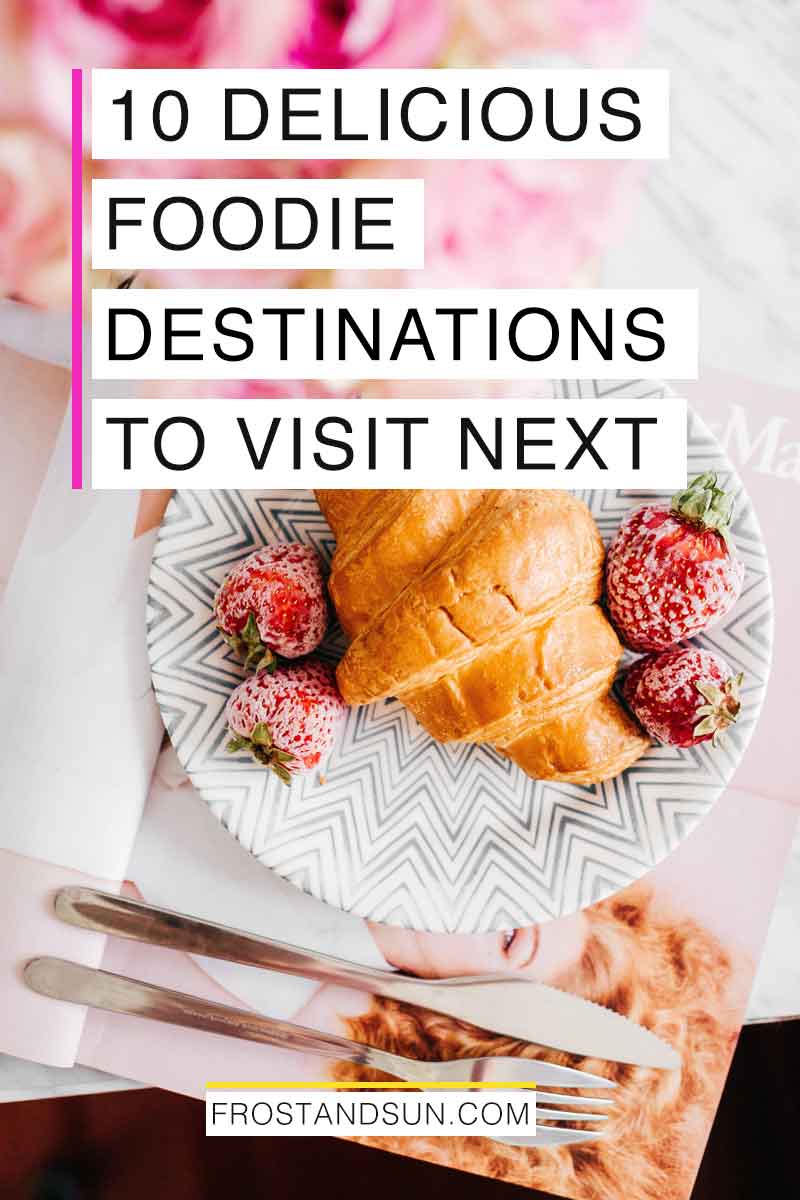 Europe: Fill up with pasta and panettone in Northern Italy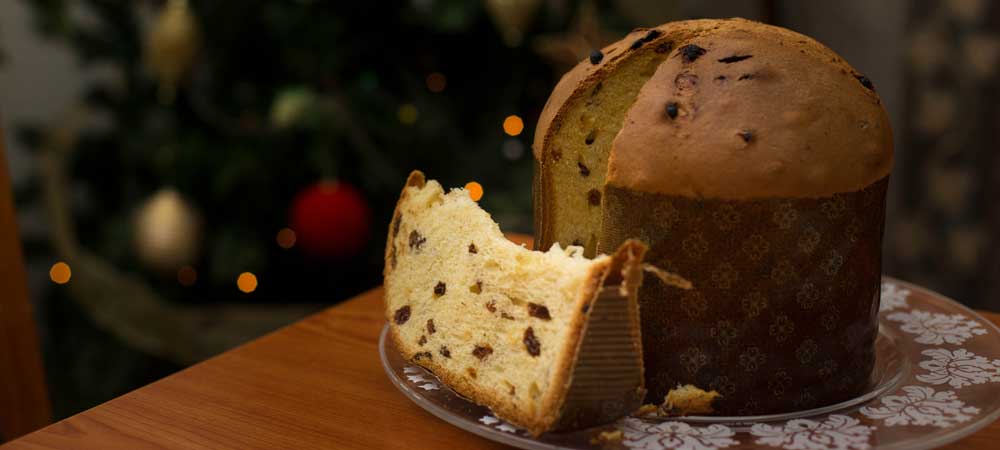 What would a list about food travel be without Italy represented? Sad, that's what.
If I were forced to select a single region in Italy for a foodie vacation, Northern Italy would be it.
I love a big bowl of pasta covered and smothered with a rich sauce or a plate of salty salami and cheese for a snack. You too?
You'll find plenty of dishes like this (and lots more) in Northern Italy, whereas in the south, it's more about seafood and lighter tomato sauces.
USA: Fuel up with pasta and cannolis in Boston, MA
If you can't make it to Italy for Italian food, break out your stretchy pants and head to the historic city of Boston, MA.
In the North End neighborhood, you'll find the best Italian food in Boston – shoot, maybe the entire United States!
And no, I'm not talking about Olive Garden.
Many of the restaurants in Boston's North End are family owned and operated.
You can really taste the love in each dish. It's like being fed by your Italian neighbor who acts like everyone's Nonna.
One of my favorite food festivals in Boston, St. Anthony's Feast, takes place in the North End, too!
There's also a bustling craft beer scene in Boston, with a multitude of craft beer breweries in and outside the city, such as Samuel Adams, Harpoon, Downeast Cider House, Slumbrew and Boston Beer Works.
Europe: Savor tapas and wine in Barcelona, Spain
The traditional food in Barcelona is a bit different from other regions given its location on the coast of Spain.
Food in Barcelona is similar to other Mediterranean cuisine. Paella is one of the most well-known dishes with its bright yellow saffron rice and fresh seafood. It is cooked and served in large batches meant to be shared with others.
If you want to sample the local flavors but aren't ready to go all-in on big dish, go for tapas, small dishes similar to appetizers in the US.
Be sure to top it off with a glass of cava, Spain's own sparkling white wine similar to champagne.
Sangria, a wine concoction mixed with fruit, is also popular, though much better outside of Barcelona where the fruit is often fresh picked.
Asia: Sample savory and sweet in Japan
Most people probably think of sushi when they think of Japanese cuisine. While seafood is prevalent, Japanese food is more than raw fish and rice.
Noodles are also a big staple, often served in broth. Ramen, soba and udon noodles are the 3 most popular noodle types.
Historically, ramen wasn't as popular as it is these days, as it actually originated in China.
However, today there are an abundance of ramen restaurants in Japan. And just so we're clear, I'm not talking about cheap instant noodles. Those are icky knock offs!
Drink-wise, sake and plum wine are local adult beverages that you could sample. Green tea is also a popular choice.
Aside from traditional dishes, you can also find plenty of creative, sometimes odd, food and cafés in Japan.
Think potato-flavored Kit Kats, shrimp-flavored chips, square watermelon.
There are also cafés ranging from a place to hang out with snakes (or almost any other animal) to Alice in Wonderland (and other story book tales).
Even if the food is too weird for your taste or the café only serves non-traditional dishes, the experience will at least be a long-lasting memory.
South America: Test your tastebuds in Lima, Peru
First things first, yes, guinea pigs are something you might find on a menu at a restaurant in Lima.
Americans and people from other nations might keep guinea pigs as pets. But in Peru, guinea pigs have long been a source of protein, first in ceremonial dishes and eventually as an any day dish.
If you're daring enough to try guinea pig, Peru is the place to do it.
Lima itself has a wonderful mix of super fancy world-renown restaurants and delicious street food. This mix of high and low cost cuisine is what I love about Lima's food scene.
A few dishes or ingredients to look out for are chilis, ceviche, empanadas, purple potatoes, and quinoa. Don't forget to pop by a bar for a Pisco Sour nightcap.
Africa: Mint tea and aromatic food in Morocco
Moroccan food is made with an array of aromatic spices, such as cinnamon, cloves, ginger, and turmeric.
These spices are excellent anti-inflammatory helpers, making them great choices to include in the diets of those with chronic illness that causes pain or inflammation, like arthritis or endometriosis.
On menus, expect to find dishes like stewed lentils, couscous dishes, tagine with chicken or lamb and lots of raisins, apricots and other dried fruits.
Don't expect to find pork, at least not easily. Most Moroccans are Muslim and therefore do not eat or prepare pork.
Last, but not least, mint green tea is the most popular drink in Morocco, so be sure to try it at least once!
USA: Let the good food roll in New Orleans, Louisiana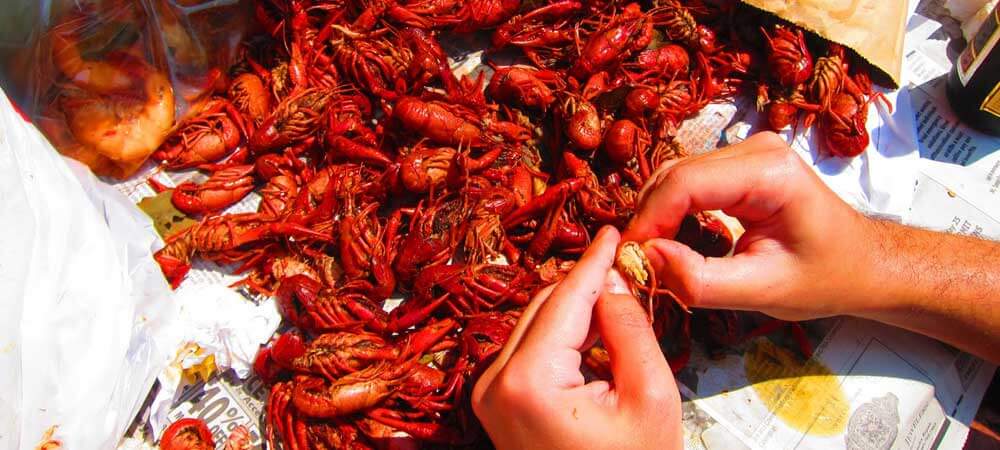 New Orleans is my favorite place in the United States for food travel.
Fresh, sugary beignets with a cafe au lait, savory muffaletta and po' boy sandwiches, plenty of fresh seafood and lots of Creole, French, and even Vietnamese influences are just a few things to expect in New Orleans.
And the drinks? Well, there are plenty of bars in New Orleans to try a sazerac, hurricane or ramos gin fizz cocktail.
Europe: Keep it simple with buttery croissants and red wine in Paris, France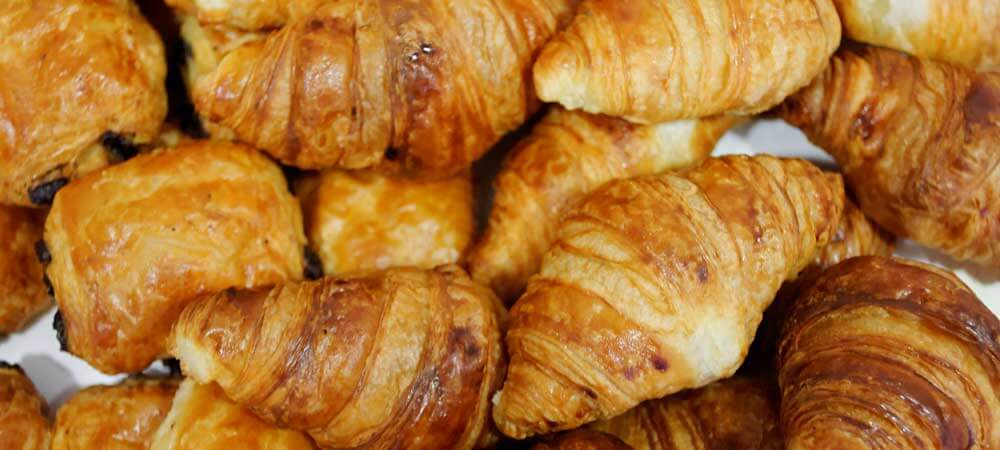 Where do I even start with French food?
From flaky, buttery croissants and rich cheeses to savory beef dishes and fabulous wine, you'll build yourself a lovely little food baby eating your way through the restaurants in Paris.
That said, Paris is notoriously expensive, so you'll want to plan a budget to make sure you can afford to eat everywhere on your foodie bucket list.
It's not impossible to have a full-fledged foodie tour in Paris on a budget, but it also won't be easy.
Food tours are one way to taste Paris, as are sticking to sampling pastries and wine.
USA: Eat your heart out in New York City, NY, USA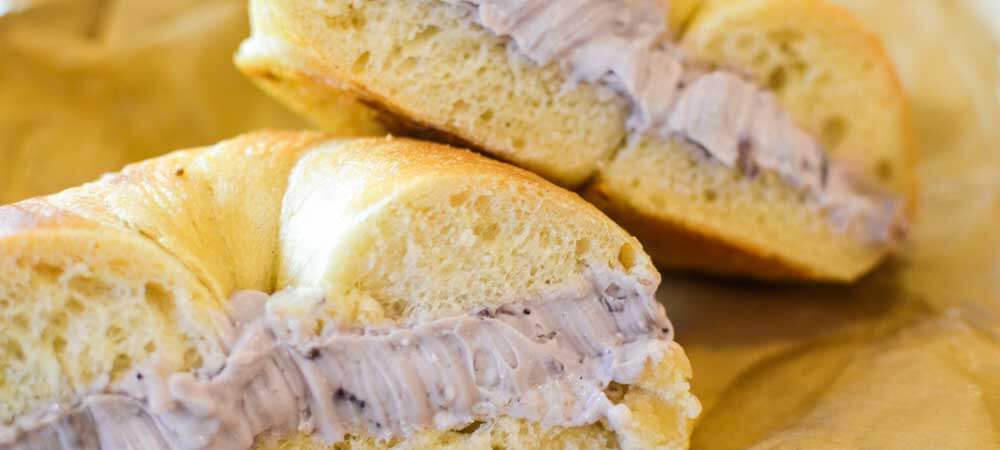 New York City is another excellent spot for food travel with a pleasant mix of high and low-end eateries to drool over.
From knishes from a street vendor and rainbow bagels in Brooklyn to $500 sushi at Masa, New York has it all.
Aside from the variety available at all price ranges, much of what makes a foodie trip to New York a must-do is its variety of cuisines.
Pick almost any location on this list and I bet you'll find a top-notch restaurant in New York City serving food from that region.
USA: Experience a perfect blend of fast and fancy at Walt Disney World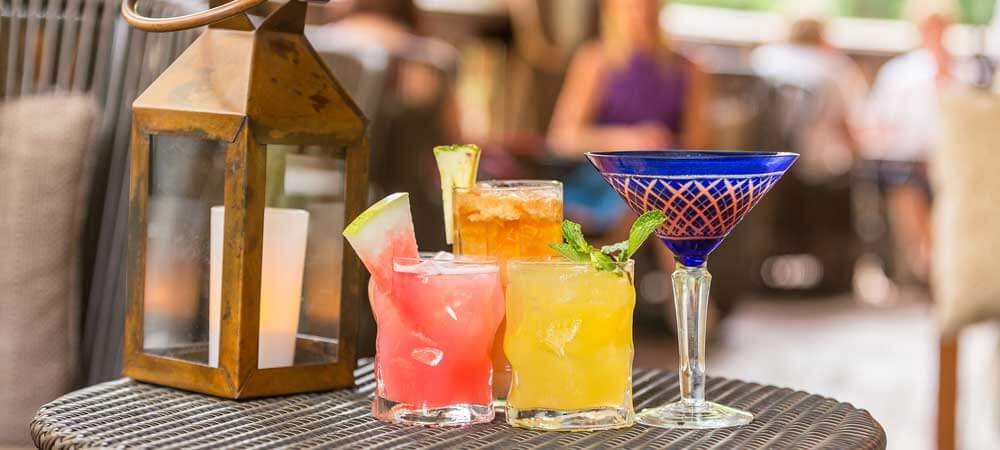 No, I'm not kidding. Disney World is absolutely a top 10 destination for food travel!
As with other picks on my list of the best foodie destinations, Disney World has a well-balanced mix of fancy and casual.
For example, Victoria & Albert's at the Grand Floridian Resort earned the coveted AAA 5 Diamond rating for the 17th year in a row in 2017.
On the other spectrum are the food carts and quick serve spots where you can get crazy popular bites like pineapple Dole whip soft serve ice cream.
There's also a food festival that runs for several months from late Summer through Fall, the Epcot Food & Wine Festival.
Lastly, it should be no surprise that Disney World is an expert at theme restaurants.
From Cinderella's Royal Table, where you can dine in the classic princess' castle to the Sci-Fi Dine-in Theatre, even if the food is just ok, you're guaranteed to have a great time.
Where are your favorite destinations for food travel?
I'd love to hear all about your food tours across the globe. Let me know where you've traveled to for the love of all things culinary in the comments.