Boston has an abundance of authentic Italian restaurants.
While most are located in the North End neighborhood, there are plenty of gems scattered throughout the city too.
Here are the 10 best places to get Italian food in Boston.
Davio's Northern Italian Steakhouse in Boston
My favorite dish at Davio's Northern Italian Steakhouse is the ricotta ravioli with lemon butter.
The Davio's To Go counter is great for lunch.
I almost always get the daily pasta special when I eat at Davio's To Go.
Da Vinci Ristorante in Boston
Basile Fine Italian Kitchen offers a seasonal menu, with a few Indian-Italian fusion dishes.
They also offers a "carb loading" dinner on the night before the Boston Marathon.
Giacomo's Ristorante in Boston
Giacomo's Ristorante has locations in the North End and Sound End neighborhoods, both of which are cash only.
There's usually a line, so either come early or be prepared to wait!
La Familia Giorgio's in Boston
La Familia Giorgio's serves up Italian classics in portions so big that you are guaranteed to go home with leftovers!
La Morra in Brookline
You know a restaurant must be good if Boston's (former) Royal Family, aka Tom Brady and Gisele Bündchen, eat there.
La Morra offers a Northern Italian and Tuscan menu.
My favorite dish (and supposedly Tom Brady's, too!) is the Tagliatelle al Ragu.
I also love the Asparagi Arrosti Con Uovo E Parmigiano and Pollo "Al Mattone" Con Albicocche.
La Morra is technically located in Brookline, just outside the Boston line.
But it's so close and a personal favorite that I had to include it in my list of best places to get Italian food in Boston.
Lucca in Boston
Lucca has locations in the North End and Back Bay neighborhoods, both of which serve dinner only.
I love the North End location for date nights and the Back Bay location for after work appetizers and drinks.
Regina Pizzeria in Boston
Are you looking for a great slice of pizza? Regina Pizzeria in the North End is where you need to go.
Strega Waterfront in Boston
Strega Waterfront is a prime spot for celebratory meals or to take a date you want to impress.
I recommend aiming for a table on Strega's outdoor patio for the best atmosphere.
Toscano in Boston
Toscano offers 2 locations: Beacon Hill and Harvard Square.
This delicious restaurant has a well-rounded menu, with perhaps my favorite antipasti menu in the city.
There's also a small cheese menu available.
Where's your favorite place to get Italian food in Boston?
Next up, check out my other Boston travel guides:
---
About the author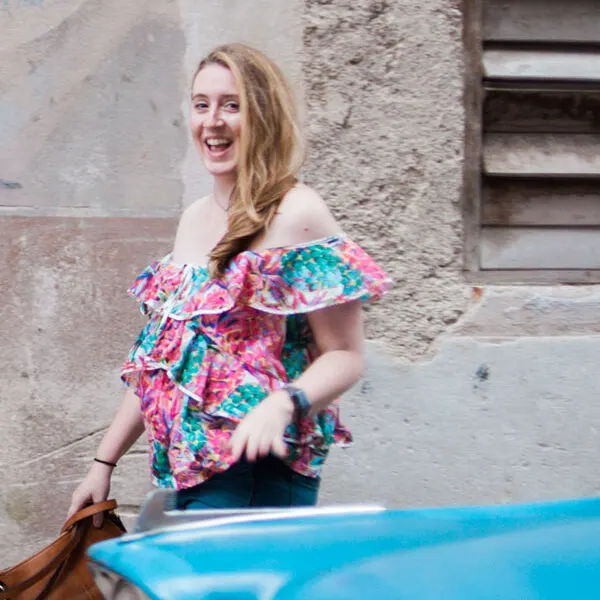 Meg Frost is a Boston-based travel blogger that helps people embrace technology to make vacation planning and traveling wicked easy, affordable, and fun.
She holds an M.A. in Journalism from Northeastern University and B.S. in Communication & American Studies from University of Miami.
---