Journaling helps me keep a positive mindset, check in on my mental health, and stay on track with achieving my goals and dreams. Keeping up a journaling practice is also a great way to manifest all that you desire!
In this post, I'll share the best manifestation journals for achieving your goals, deepest desires, and dreams.
369 Manifestation Journal
The 369 Manifestation Journal from Lighthouse Visions uses the 369 method and law of attraction to help you in your manifesting journey.
It includes a 90 day manifestation journal, a section on how to use the journal effectively, a section with a mindset exercise, as well as 100 affirmation examples for health, wealth, love, and other topics.
The Book of Dreams Come True by Bryn Donovan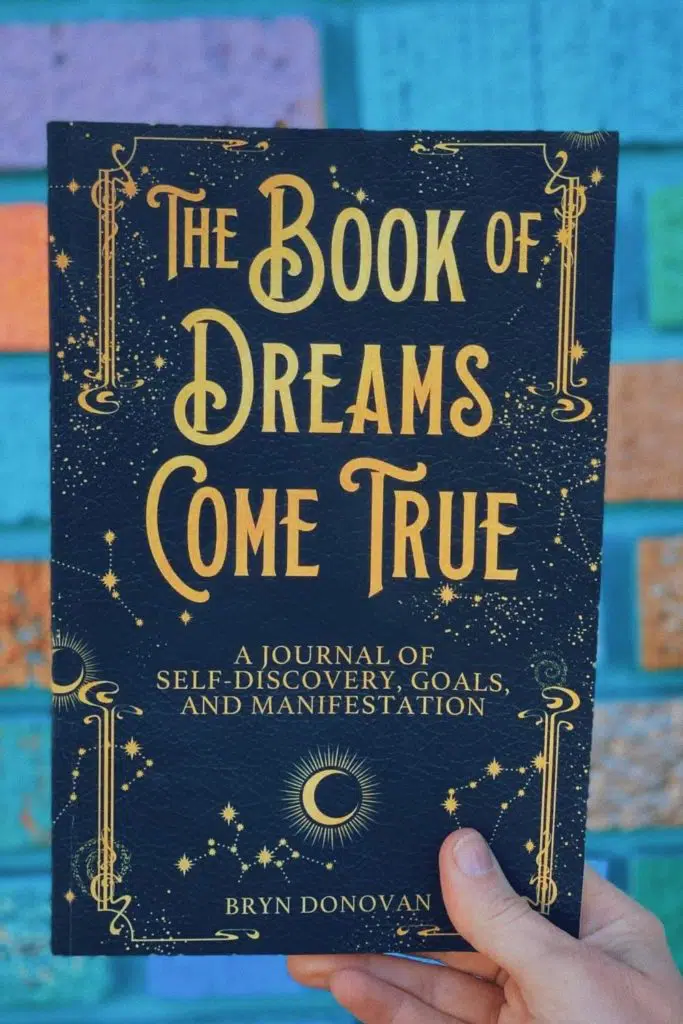 The Book of Dreams Come True: A Journal of Self-Discovery, Goals, and Manifestation consists of creative journaling prompts designed to help you manifest your goals and dream life.
If you're looking for space to write down your thoughts from day to day, this is not the manifestation journal for you.
That said, it is great for getting the gears going and staying on top of your manifestation practice for pretty much everyone.
Gratitude: A Day and Night Reflection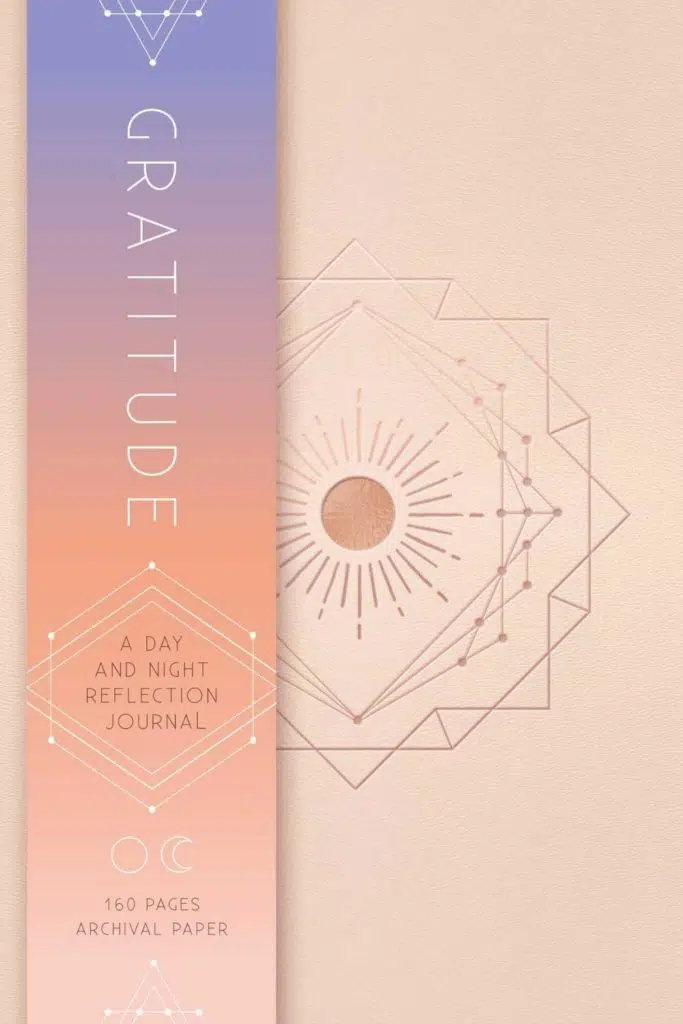 An important part of manifestation is practicing gratitude.
It is a great way to attract and keep positive energy and avoid letting your limiting beliefs block you from achieving your goals and deepest desires.
Gratitude: A Day and Night Reflection Journal helps guide you through gratitude journaling twice a day for a total of 90 days with 2 journal pages per day.
In the morning, you get a page to focus on your affirmations and gratitude for the day.
In the evening, you get a page for reflection on how your day went, how you felt, and a positive thought to keep in mind before bed.
The daily templates are a great way to train your brain in gratitude and reflection on a daily basis!
555 Challenge Workbook & Journal
The 555 Challenge Workbook & Journal provides space for daily journaling using the 55×5 manifestation technique.
In a nutshell, this technique works by writing your intended manifestation 55 times for 5 consecutive days.
This journal is simple, but that only helps keep you focused and present when journaling, which is essential for this daily ritual.
The Morning Magic 5-Minute Journal by Tanya J. Peterson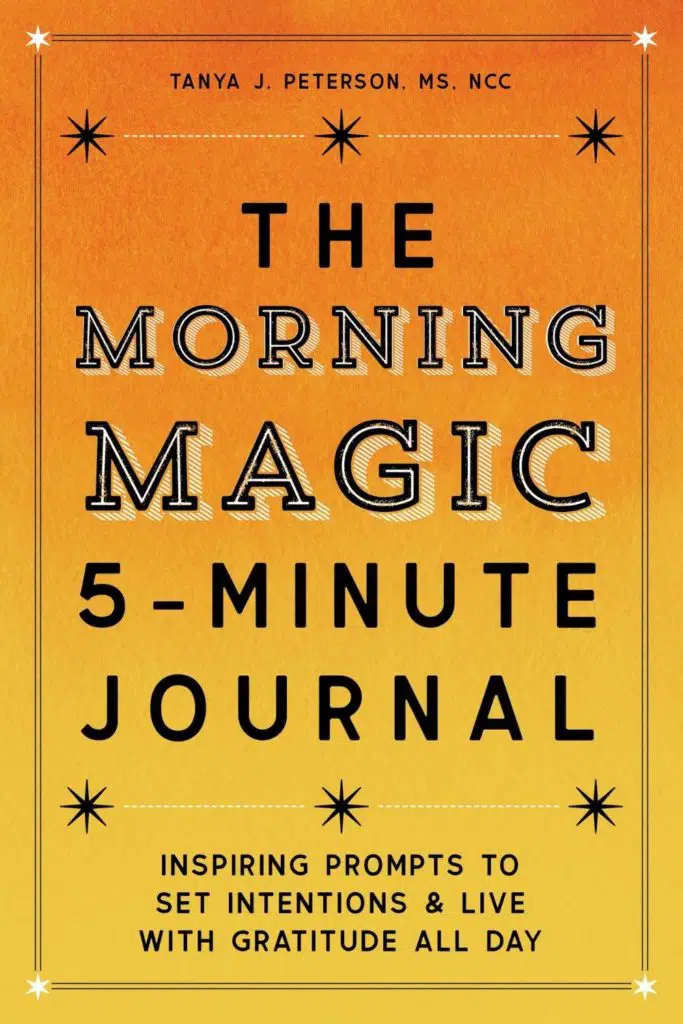 In The Morning Magic 5-Minute Journal: Inspiring Prompts to Set Intentions and Live with Gratitude All Day gives us busy folks a guided space for manifestation journaling.
All you need are 5 minutes to jot down your thoughts for each day's prompts to set your intention, practice gratitude, release a negative or pressing through, and blank space for extra thoughts.
In addition to the daily journaling, there are a handful of prompts for longer, more in-depth journaling.
The Super Attractor Journal by Gabrielle Bernstein
The Super Attractor Journal is a companion to Bernstein's book, The Super Attractor.
It has an earthy watercolor painting aesthetic, much like her other books and journals.
Included are manifestation journal prompts scattered throughout, in addition to quotes and mantras from the Super Attractor book.
The Best Journal Ever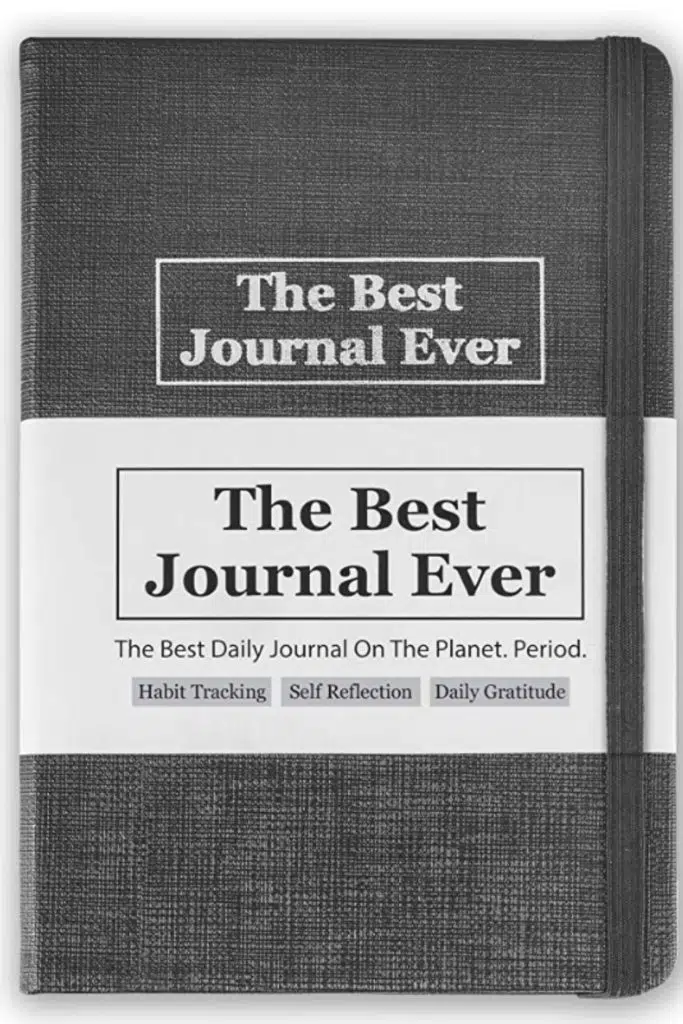 This journal very much lives up to its name: The Best Journal Ever.
Each day includes a page with an inspirational quote and sections for sleep tracking, gratitude, affirmations, and a blank space for thoughts.
There's also space for monthly reflection and good habit tracking.
This one is perfect for those that want to combine journaling for manifestation, a place to jot down daily memories, and track habits.
Manifestation Journal for Beginners by Lauri Albert
Part journal and part book, the Manifestation Journal for Beginners by Lauri Albert is a perfect gift for someone that is brand new to manifestation.
The front section of the journal includes a primer on manifestation, overview of different methods of manifestation, such as vision boards, visualization, and meditation, an overview about the law of attraction, and tips for manifesting through journaling.
The rest includes journaling exercises and writing prompts to help guide you in your practice.
Blank notebooks
If you find using a templated or guided journal to be too constraining, a blank notebook is more than enough to get started with journaling for manifestation.
Pick one with a cover or aesthetic that speaks to you, your goals, and your dreams.
Maybe it's leather-bound with a compass if you're trying to manifest travel and adventure.
Maybe it's linen-bound with a romantic ribbon bookmark if you want to manifest love.
Or perhaps a gorgeous journal in emerald green, rich red, or royal purple if you want to manifest money or stately blue if you want to manifest wealth and abundance.
You get the idea.
Shop around 'til you find something that speaks to you! Here are a few ideas to spark your imagination.
Daily Rituals by Phoebe Garnsworthy
Daily Rituals: Positive Affirmations to Attract Love, Happiness, and Peace doesn't include writing space within it, so it's more of a book than a journal.
However, it includes affirmations, rituals, and journaling prompts that make a great companion to a blank notebook.
Use affirmation or manifestation cards for guidance
If you have a blank journal already, use your budget toward a deck of affirmation or manifestation cards.
Each day pick a deck that speaks to you and draw a card.
Alternatively, you can shuffle and go with whatever card jumps out of the deck.
Once you pick a card, reflect upon the affirmation, quote, or question on the card in your journal.
This is a great way to use up all those pretty notebooks you have laying around. Or is it just me that does that?
Plus, if you need a pep talk throughout the day, you can pull a card for inspiration and guidance.
Check the carousel below for a few of my favorite affirmation and manifestation decks.
How do I know which manifestation journals are right for me?
If you're just starting out with manifestation, I recommend reading my post about the best manifestation books.
Most of these books include guidance on journaling, the law of attraction, and other manifestation techniques, and can help you decide which one is best for you.
Next up, check out these posts:
---
About the author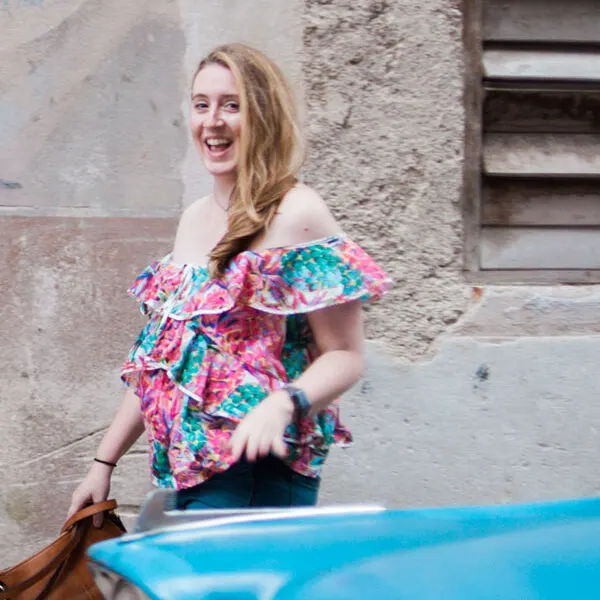 Meg Frost is a Boston-based travel blogger that helps people embrace technology to make vacation planning and traveling wicked easy, affordable, and fun.
She holds an M.A. in Journalism from Northeastern University and B.S. in Communication & American Studies from University of Miami.
---
This post was originally published December 5, 2021. It was last updated December 27, 2022.