Cape Cod is one of New England's most popular vacation destinations – and for good reason.
Aside from its stunning natural beauty, the amount of attractions and activities on the Cape is also a big draw for vacationers.
But no worries, I've narrowed down the list of must-dos so you don't have to research it all on your own.
Keep reading for the best things to do in Cape Cod, MA.
Go for a bike ride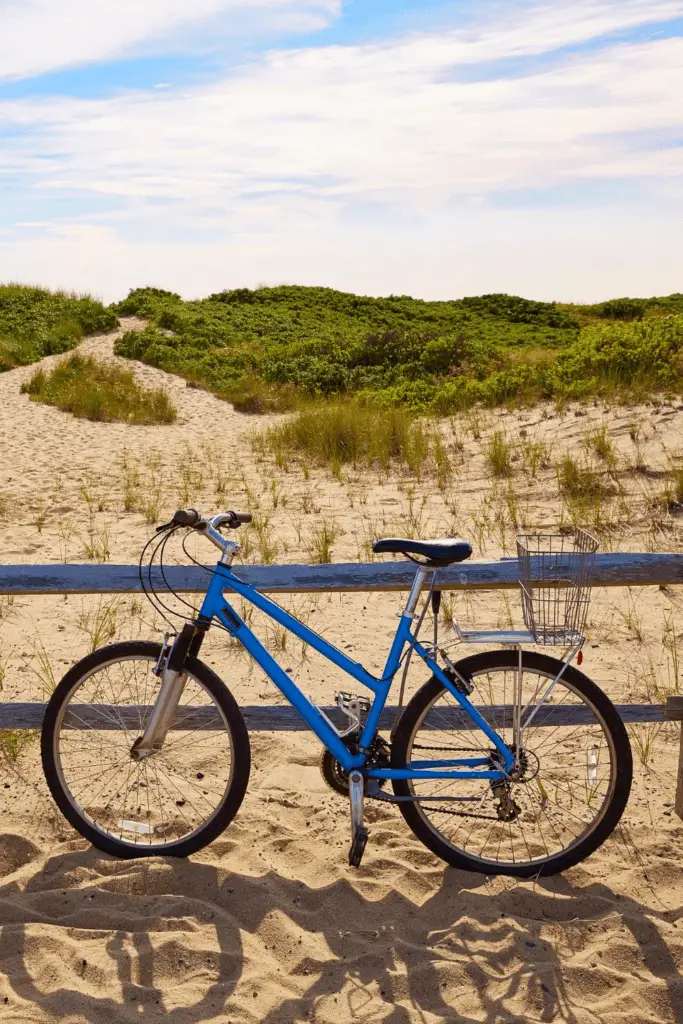 There are several good bike trails accessible to the public, some that are short and easy and others that are for experienced bike riders.
There are 2 outstanding bike trails that I recommend: the Nauset Marsh Trail and the Cape Cod Rail Trail.
If you're looking for a leisurely bike trail, try the 1.3-mile looping Nauset Marsh Trail. The trailhead is located at the Salt Pond Visitors Center in Eastham, MA.
If you're looking for a challenge, try the 25.5-mile Cape Cod Rail Trail.
This trail runs through 6 towns, between Yarmouth and Wellfleet.
It can be picked up at multiple spots if you don't want to do the full 25.5 miles.
The trail is paved, so it is mostly accessible for those with mobility difficulties or that use mobility devices, such as wheelchairs.
Best mini golf in Cape Cod
Cape Cod has over 40 golf courses, many of which are public, and over a dozen mini golf courses.
I'm not a golfer, so to learn more about the best golf courses in Cape Cod, consult the Cape Cod Chamber of Commerce's golf post.
Mini golf, on the other hand, is a must-do on my family vacations.
In fact, if there's a Pirate's Cove Adventure Golf where we're vacationing, we always go there because it's so wacky and fun.
And you're just in luck, because there's a Pirate's Cove on the Cape in Yarmouth, MA!
Play in the water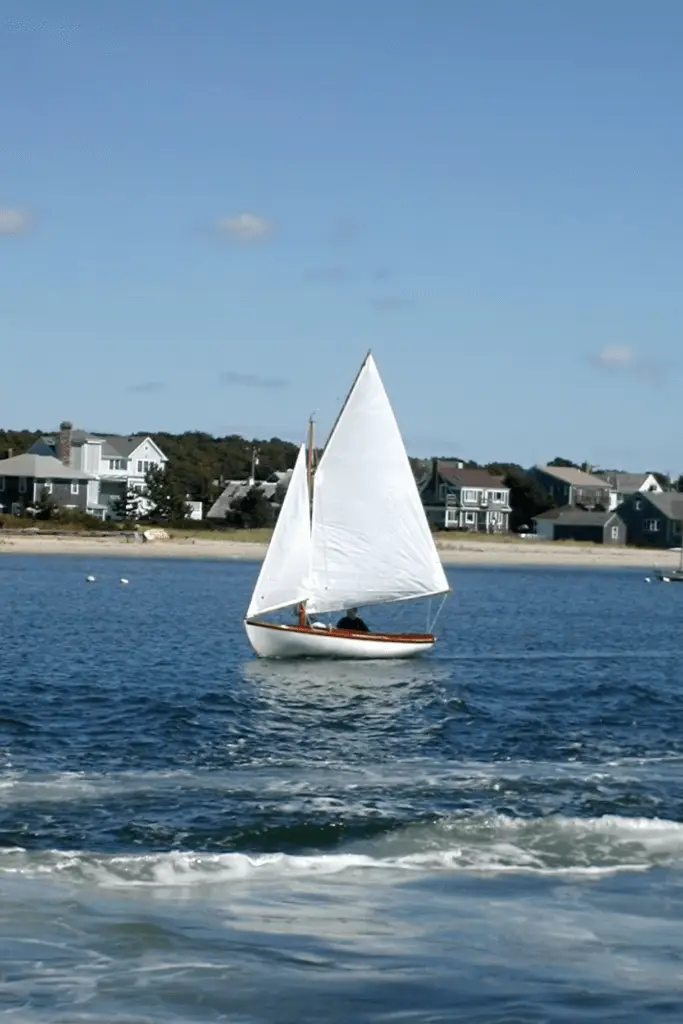 Given that Cape Cod is a peninsula surrounded by water on 3 sides, water sports are in abundance.
Canoeing, fishing, kayaking, sailing, stand-up paddleboarding, and surfing are all popular in the area.
If you prefer a guided tour versus bringing or renting your own equipment, there are a few tours I recommend.
RideAway Adventures has a small group kayak tour of the Game Creek Conservation land in East Sandwich, MA.
They also have a standup paddle board tour through Pomponesset Bay in Mashpee, MA that is great for those new to paddle boarding.
Go on a whale watch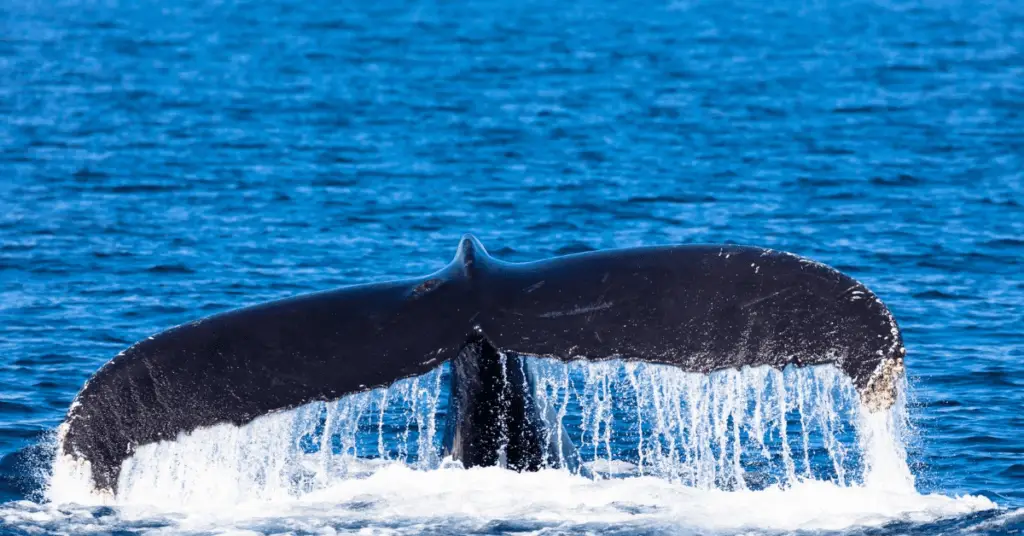 There are plenty of whale and sea life tours leaving daily across the Cape. You might even spot a whale or see seals on a fishing excursion!
Dolphin Fleet Whale Watch runs whale watches out of Provincetown MA.
What I love about Dolphin Fleet is that they are actively involved in conservation.
They also helped develop guidelines for responsible whale watching alongside the National Atmospheric and Oceanic Association (NOAA) that are used by companies across the Atlantic and Alaskan coasts.
Hit the beach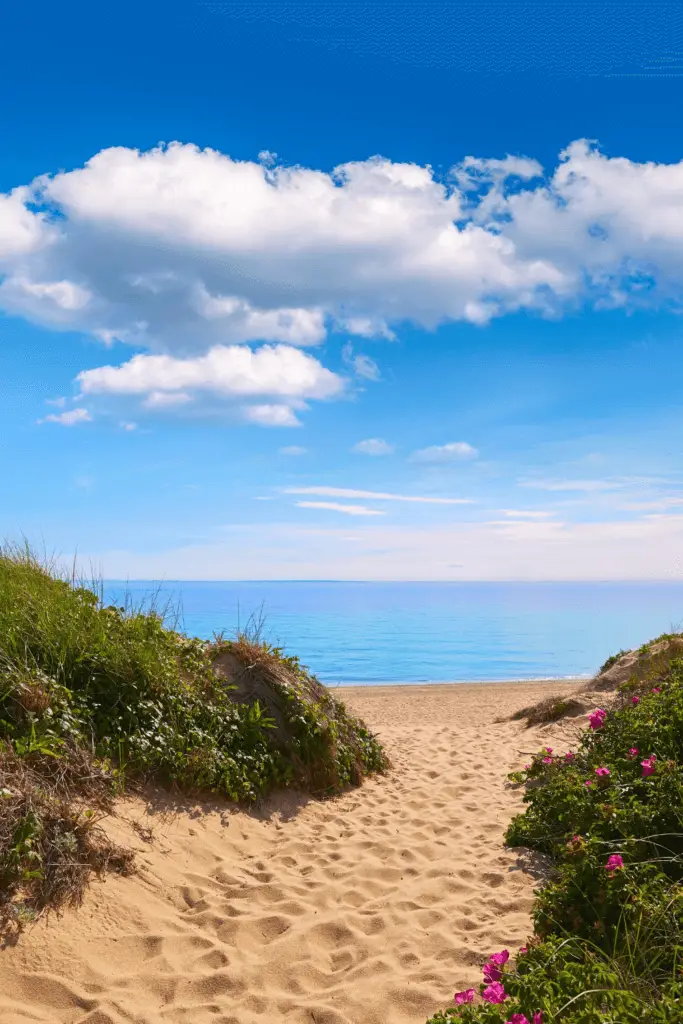 Cape Cod has over 550 miles of coastline, which means there are tons of beaches to choose from, like Herring Cove Beach, pictured above.
Race Point Beach in Provincetown is a personal favorite. My grandparents used to live in the area, so when we went to the beach, that's where we'd go!
Another beach to consider is Marconi Beach in Wellfleet. It's part of the Cape Cod National Seashore, so it's overseen by the National Park Service.
It also includes the Atlantic White Cedar Swamp Trail, 1.2 mile loop that is mostly on a boardwalk to help protect the surrounding natural area.
Go out for ice cream
Cape Cod is home to tons of small ice cream shops selling homemade ice cream and other frozen treats.
A great way to cool off mid-day or cap off the night is delicious homemade ice cream.
My family likes to try as many ice cream shops as possible when we're on vacation. Check out my post about the best places to get ice cream across Cape Cod for tips on where to go.
Watch a movie at a drive-in theater
Cape Cod is home to a drive-in movie theater in Wellfleet, a sadly dying past time that is surging in popularity since 2020.
The Wellfleet Drive-In Theatre typically shows a family-friendly double feature.
There's also a mini-golf course and a snack bar for typical movie time snacks.
What a fun way to end a long day at the beach!
Tour a Cape Cod lighthouse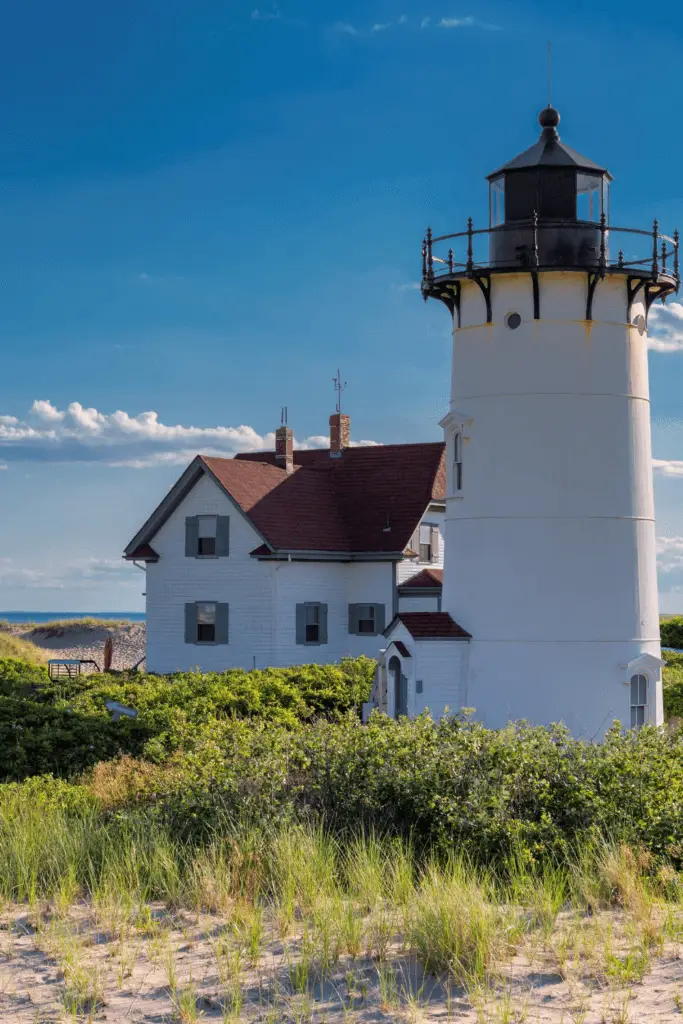 Some of the lighthouses in the area, such as the Highland Lighthouse in North Truro, MA, let you climb to the top, from which the views are incredible.
The Race Point Lighthouse (seen above) allows overnight visitors in the 2 small houses next to the lighthouse. How's that for a cool vacay experience?
Visit a museum
There are over a dozen of museums in the Cape area to keep you occupied. Plus, browsing a museum makes for excellent rainy day activity!
Art museums in Cape Cod
The Cape Cod Museum of Art (CCMOA) in Dennis, MA is my personal favorite. Not only was CCMOA started by a group of local artists and residents, its focus is local artists, too.
Another excellent art museum in Cape Cod is the Provincetown Art Association & Museum in Provincetown, MA.
This museum and art colony features artists from the outer Cape. It has been around for more than 100 years.
Natural history museums in Cape Cod
If you're a fan of outdoor travel, add the Cape Cod Museum of Natural History (CCMNH) in Brewster, MA to your itinerary.
As with most Natural History museums, the CCMNH features exhibits about the local landscape and wildlife.
It also features a wildflower garden and nature trails that visitors can access.
The Heritage Museums & Gardens in Sandwich, MA has over 100 acres of gardens and trails to explore.
One of its most notable features is Hidden Hollow, a 2-acre outdoor "classroom" that focuses on teaching STEM to children.
Visit a vineyard or brewery
There are several vineyards and breweries that offer tastings and/or tours.
Cape Cod Beer in Hyannis, MA is a small brewery that only distributes their brews in Massachusetts.
They offer tours of the brewery, tastings, and concerts.
In addition to the activities, they regularly have local food vendors and food trucks posted at their beer garden.
However, you can also bring your own food or order food from nearby restaurants.
Cape Cod Winery in East Falmouth, MA is nearly every woman's dream.
There's wine, yoga classes, sip and paint events, concerts, and more. Plus, the grounds are just freakin' cute.
If you're visiting for a Bachelorette Weekend or Girls' Trip, definitely put this winery on your list of things to do.
Last up is Truro Vineyards and South Hollow Spirits Distillery, located at the same property in Truro, MA.
Truro Vineyards features tastings and tours of the vineyard and winery.
South Hollow Spirits Distillery specializes in rum and gin – a rarity to find in New England. They also offer tastings and tours of the distillery.
What are your favorite things to do in Cape Cod?
If you'll be coming to the Cape via Boston, check out my post with tips on the best ways to get to the Cape.
---
About the author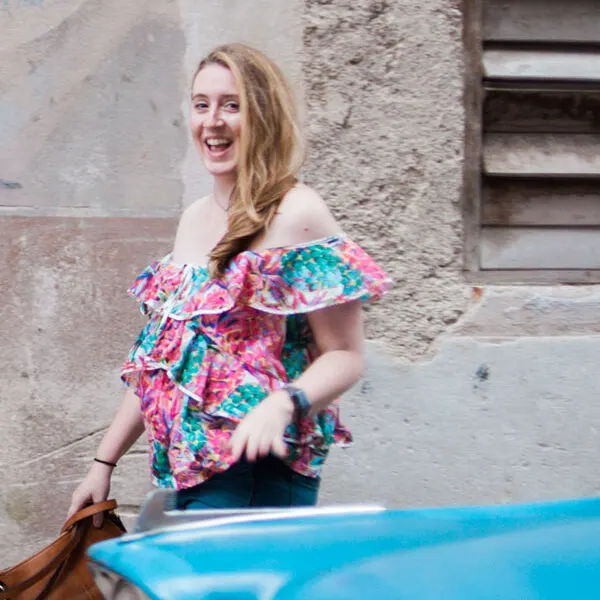 Meg Frost is a Boston-based travel blogger that helps people embrace technology to make vacation planning and traveling wicked easy, affordable, and fun.
She holds an M.A. in Journalism from Northeastern University and B.S. in Communication & American Studies from University of Miami.
---
This post was originally published on July 26, 2016. It was last updated on November 2, 2022.