If you're shopping for a kid that loves the outdoors, this post is for you!
Whether you're shopping for Christmas, a birthday, or just because, these camping gifts for kids are perfect for outdoorsy kids.
Smores kit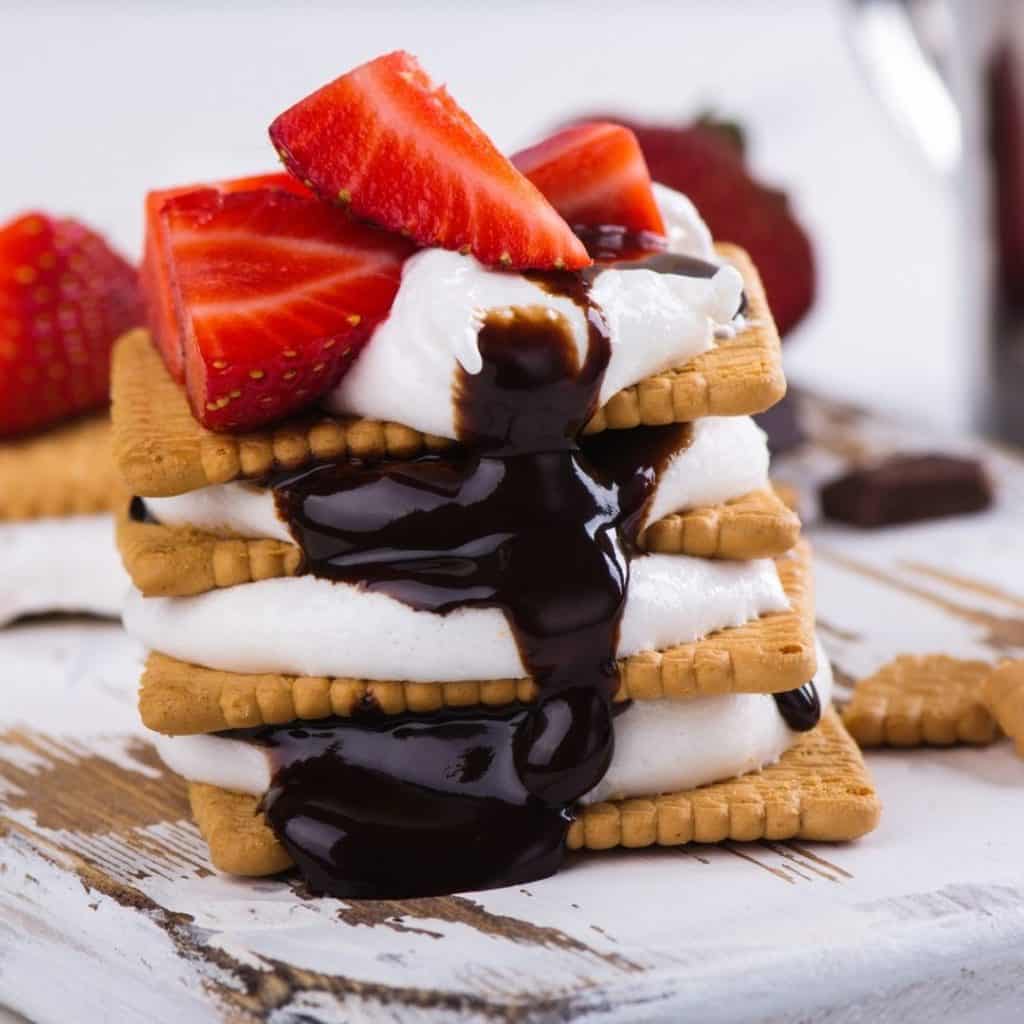 Put together a s'mores themed gift basket to get your kiddo excited for their next camping trip.
You can buy pre-made s'mores kits, but I recommend going the DIY route so you can personalize it, as well as make it age-appropriate.
After all, what a kindergartner likes isn't going to fly for a tween!
You'll need 5 main items: graham crackers, marshmallows, chocolate, roasting sticks, and a box to store it all.
For graham crackers, I 100% prefer the Honey Maid Fresh Stacks.
As the name implies, they stay fresh longer, plus you don't have to deal with the longer crackers not breaking up evenly.
A few companies have come out with flat marshmallows that sandwich in the layers better than the cylindrical ones.
If mess is an issue, go with the flat ones!
Chocolate is where you can get a little creative.
While classic Hershey's milk chocolate bars are great, add a twist by throwing in your kid's favorite chocolate candy, such as Reese's peanut butter cups or a flavored chocolate bar.
Marshmallow roasting sticks are another area where you can have some fun with kids.
On one camping trip, a family friend brought along a roasting stick that worked like a fishing reel for her son.
It was so fun and super easy to use. I've also seen ones in bright colors or with glow-in-the-dark handles.
Lastly, you don't have to get super fancy with the storage box.
A few companies sell boxes specifically marketed as s'mores caddies, but a regular plastic storage bin will work too.
Pretend camping playset
Encourage a love for camping early on with a pretend camping themed playset.
This set from Fisher Price includes a campfire, axe, marshmallows, and other campfire-related items made out of felt and wood.
It almost looks like it came from a handmade Etsy shop!
I gifted a similar set to several kids and they all loved playing pretend with their smores, chopping wood, and hanging out by the faux campfire.
Camping chair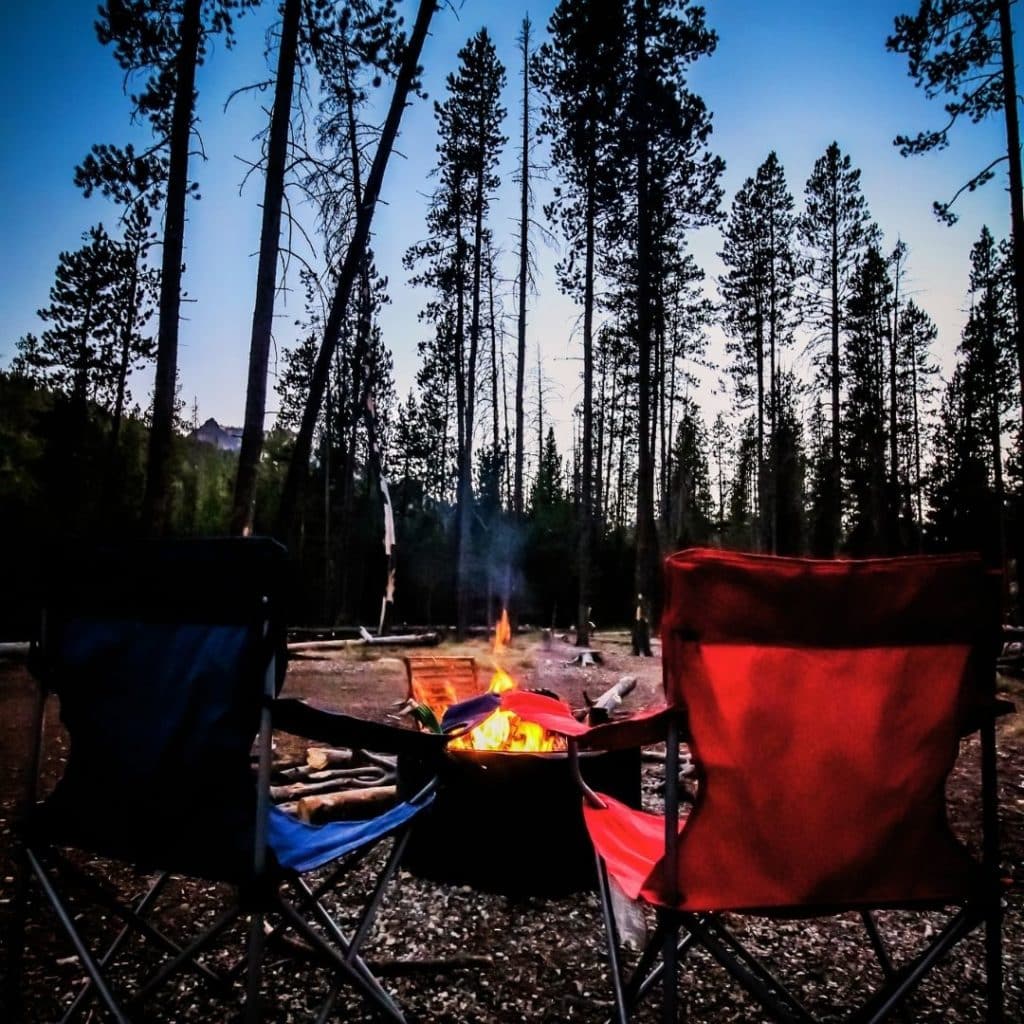 A camping chair is a super simple and easy camping gift for kids.
For younger kids, look for a chair with their favorite character, such as minions or Disney characters, or a fun animal, such as dinosaurs or butterflies.
For older kids, look for a chair with their favorite color, as well as fun add-ons like side tables and pockets for a book or phone.
Another option is to get a 90s-style blow up armchair.
These aren't super friendly for camping, but if you pair them with an area rug, that'll help keep them from popping.
I've seen both the blow-up chairs and area rugs for cheap at Five Below.
How fun would it be to create a kid-friendly lounge area where they can kick back with a book or play cards?
Kids hammock
Another fun gift for kids that like to lounge around in the outdoors is a hammock.
I love the hammocks from Wise Owl Outfitters!
Wise Owl Outfitters' hammocks are made from parachute nylon and dry quickly, so no worries if they are left in the rain or have some morning dew.
Plus, they come with super durable, ready-to-hang 9 ft. straps, so they're easy to set up, even for a short camping trip.
Best of all, Wise Owl Outfitters' hammocks are available in multiple sizes, including kids, single, and double.
US National Parks scratch off map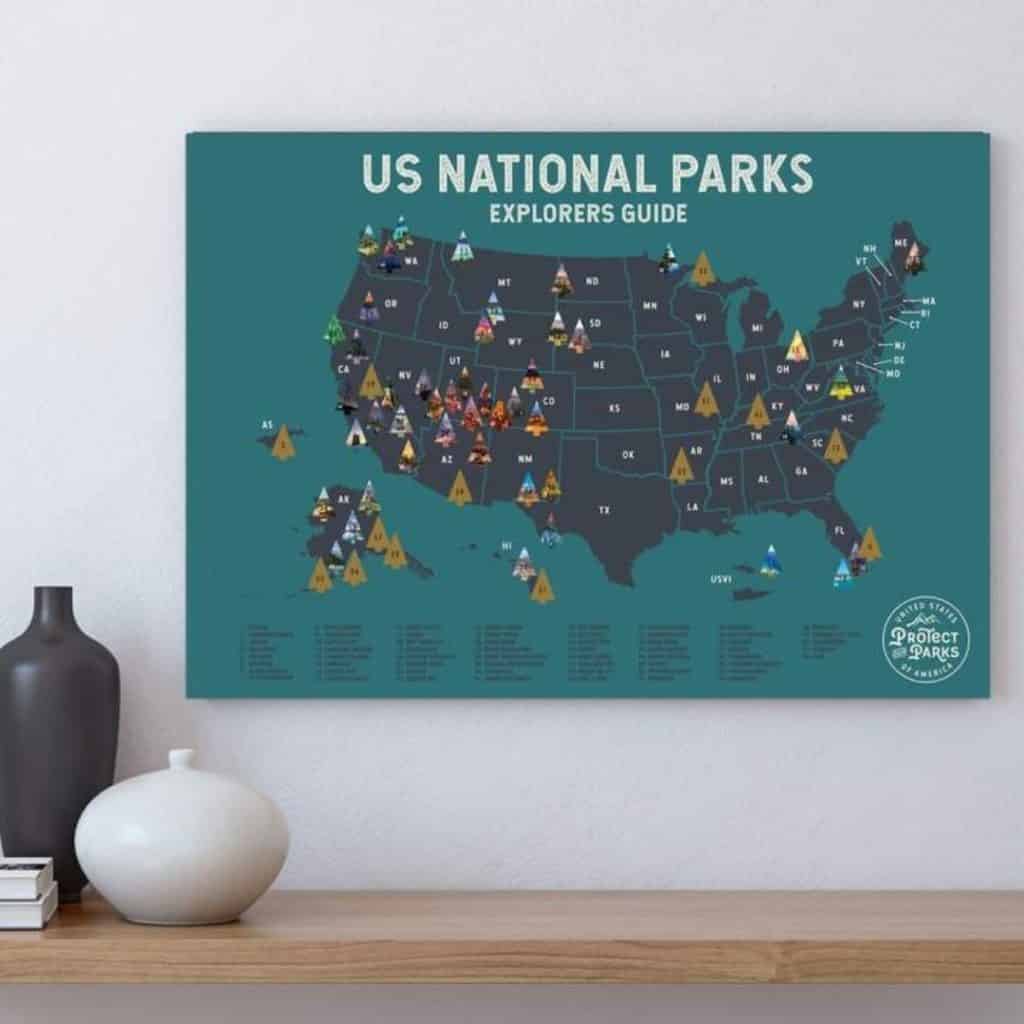 Kids thrive on goals and love games. Combine the 2, add an outdoorsy theme, and you've got a great camping gift for kids!
These beautiful maps aren't just fun for kids, but adults, too!
This US National Parks scratch off map will encourage kids to set goals for the places they want to go camping.
Plus they can keep track of where they've been and be reminded of their camping bucket list every time they see the map on their wall.
It's like a camping vision board of sorts!
P.S. If you love this map, they have other maps available, such as a world travel map, US road trip map, and a Colorado Fourteeners map.
Conversation starter cards
Spark a little conversation with Fire-Side Chats Conversation Starter Playing Cards.
These 2-in-1 cards double as regular playing cards but also have family-friendly questions and discussion starters on them.
They are perfect for a relaxing night around a campfire, hence the name of the product!
Fishing pole
If you're going camping, chances are you'll be nearby somewhere fun to go fishing. Why not get your kiddo their own fishing pole?
Go the extra mile with a fishing kit for kids if they've already expressed interest in fishing.
GoPro camera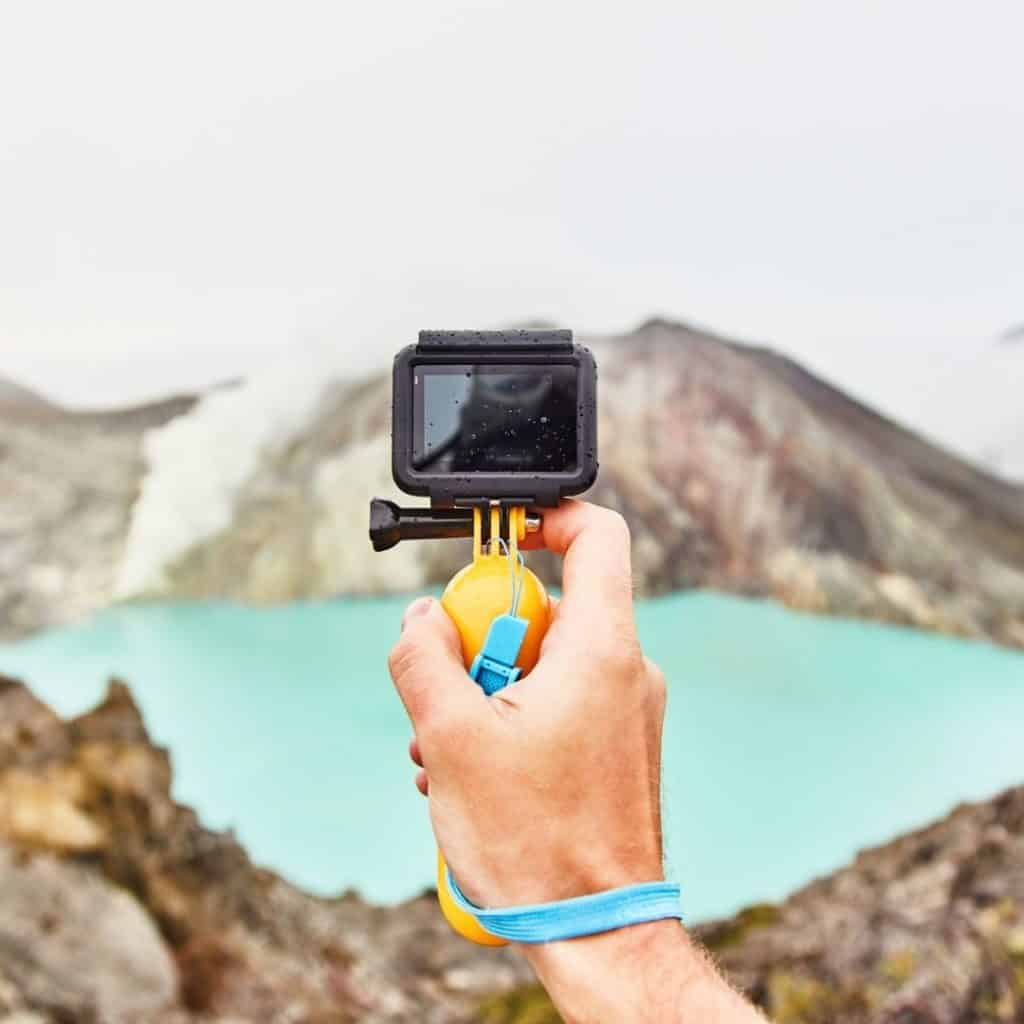 If you're looking for a big ticket camping gift for kids, consider a GoPro action camera.
These tiny but mighty cameras are super durable and basically made for the outdoors.
They'd be a great addition to a camping trip for recording memories and making a vacation memory video.
Check out my post about cool GoPro accessories for ideas on additional gifts and ways to capture cool angles while camping.
Sleeping bags
Keep your kid warm at night with a proper sleeping bag.
Little kids will get a kick out of having their own sleeping bag with their favorite cartoon character on it or perhaps a sleeping bag with a glow-in-the-dark print.
On the other hand, teens will probably want their own sleeping bag that doesn't have a cartoon character on it. Perhaps a sleeping bag in a fun color would be a better pick.
Solar power bank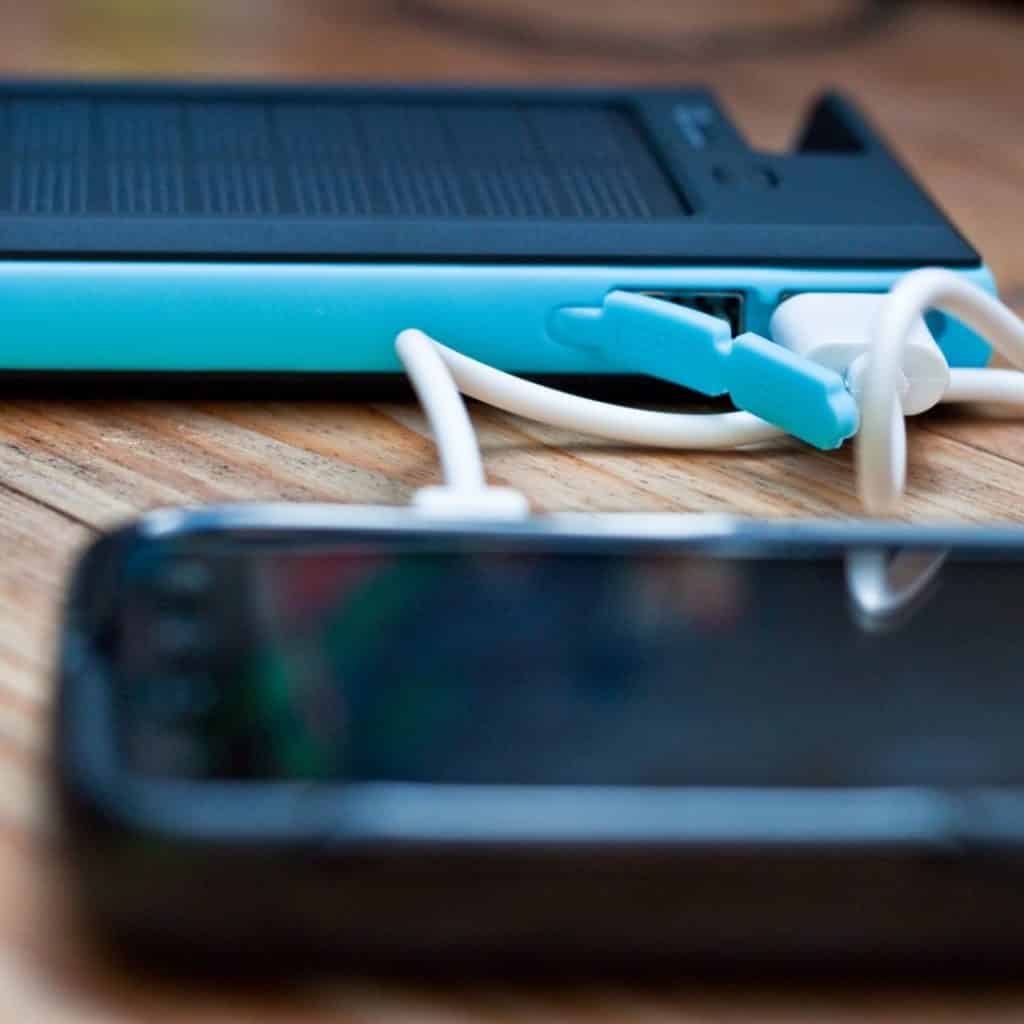 Yes, part of the reason to go camping is to connect with nature, not devices.
However, let's be honest, there are plenty of electronic devices that are great for camping (ahem, like the GoPro mentioned above!).
If you're worried about staying powered up, a solar power bank is a great thing to have on hand.
They're relatively affordable and most can be easily attached to a daypack with a carabiner clip to charge up during the day.
A solar power bank would be a great camping gift for kids – especially kids that are old enough to venture out on their own.
Water bottle & waterproof stickers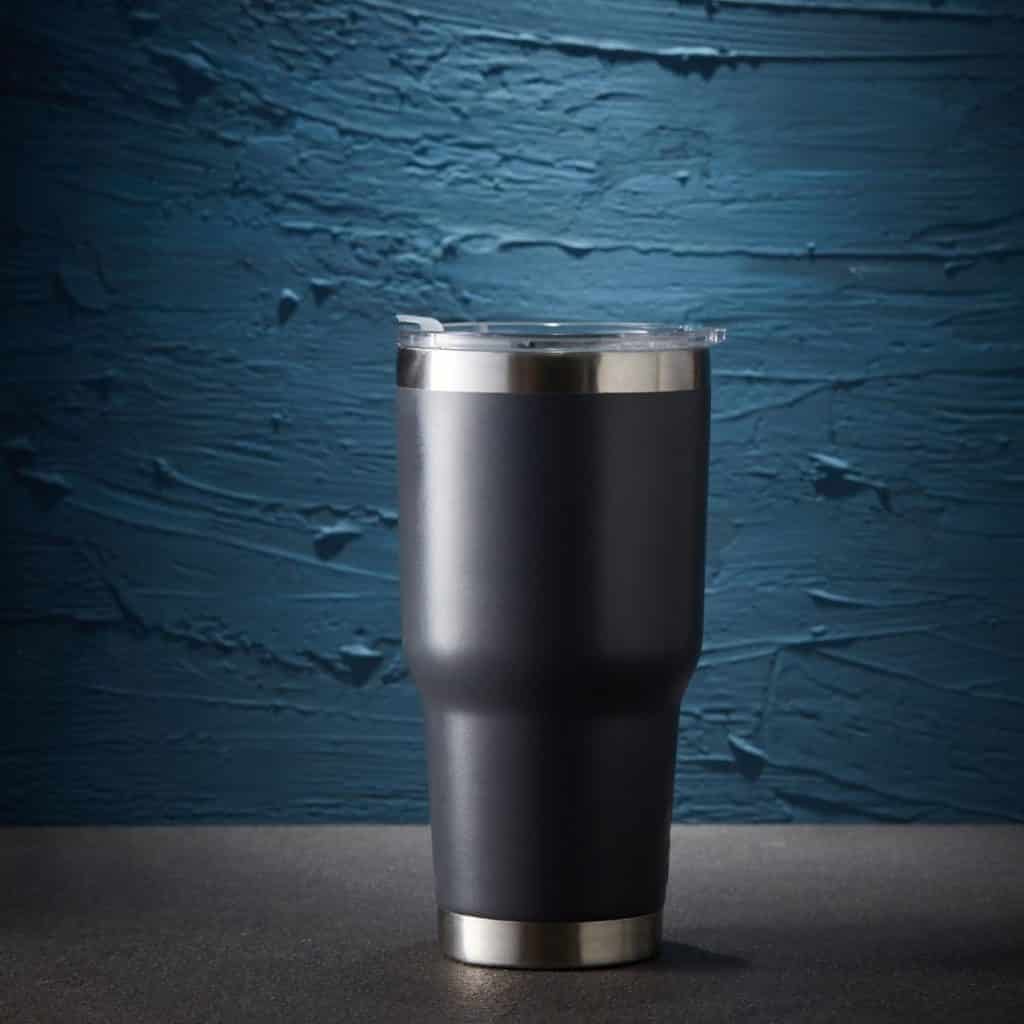 It's always important to stay hydrated, but especially so when spending time outdoors, such as on a camping trip.
One of my favorite camping gifts for kids is a water bottle and a pack of camping-themed waterproof vinyl stickers so they can customize it to their liking.
They'll have fun plastering their bottle with stickers and hopefully be more likely to keep up with hydration.
I highly recommend Yeti brand tumblers and cups due to their durability.
I have several Yeti cups and have never had a problem with leaking or tops breaking.
The best part, though, is that my Yeti cups always keep my ice water nice and cold for HOURS.
They're also perfect for keeping hot chocolate or soup warm for long periods of time.
Walkie talkies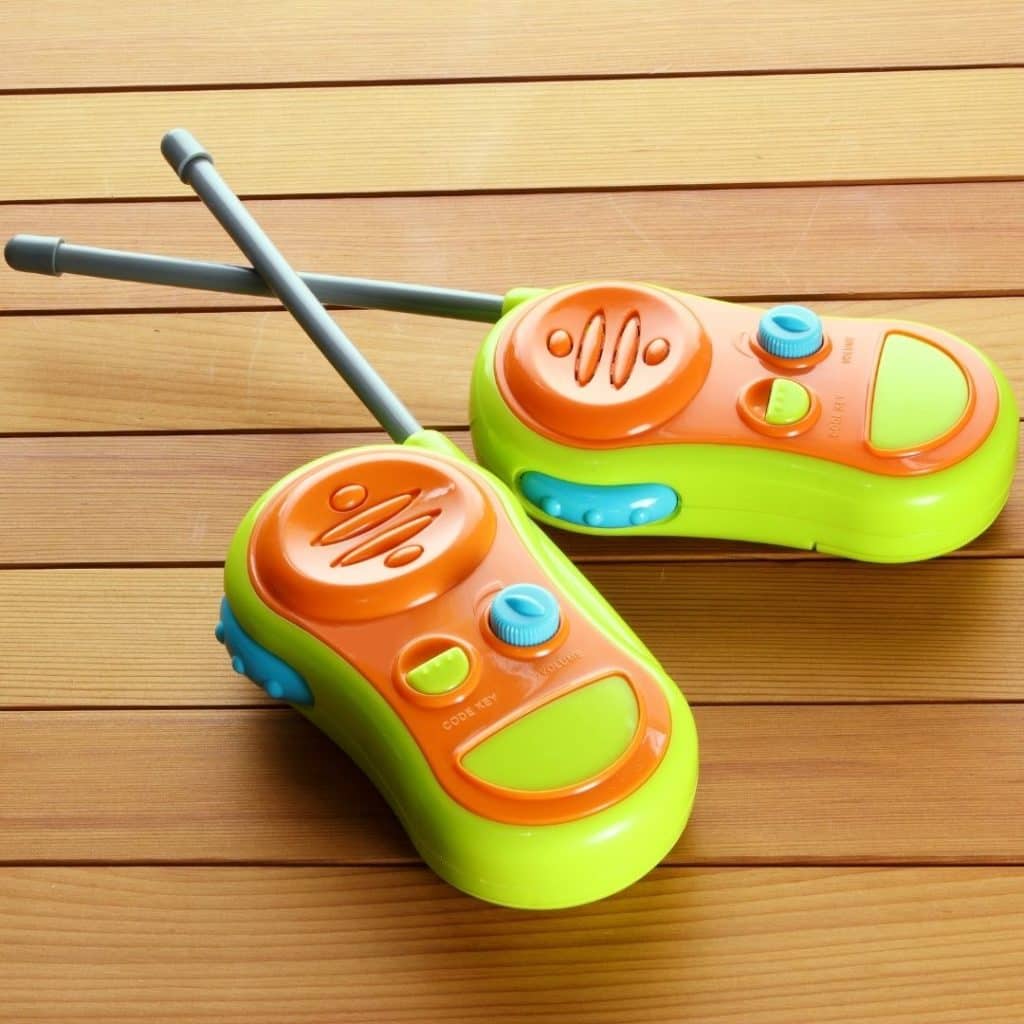 Walkie talkies are always a big hit with kids at a campground.
They can be used for coordinating scavenger hunts, staying in touch while on bike rides and hikes, communicating between the playground and campsite, and so on.
Think of it like a mobile phone but without the need for expensive monthly service.
I like these rechargeable walkie talkies.
They come in bright colors, so they're easy to find amidst all the stuff you packed for your camping trip.
Plus they have drop protection and can connect to the nearest NOAA radio channel to alert you of any incoming inclement weather.
Outdoor scavenger hunt game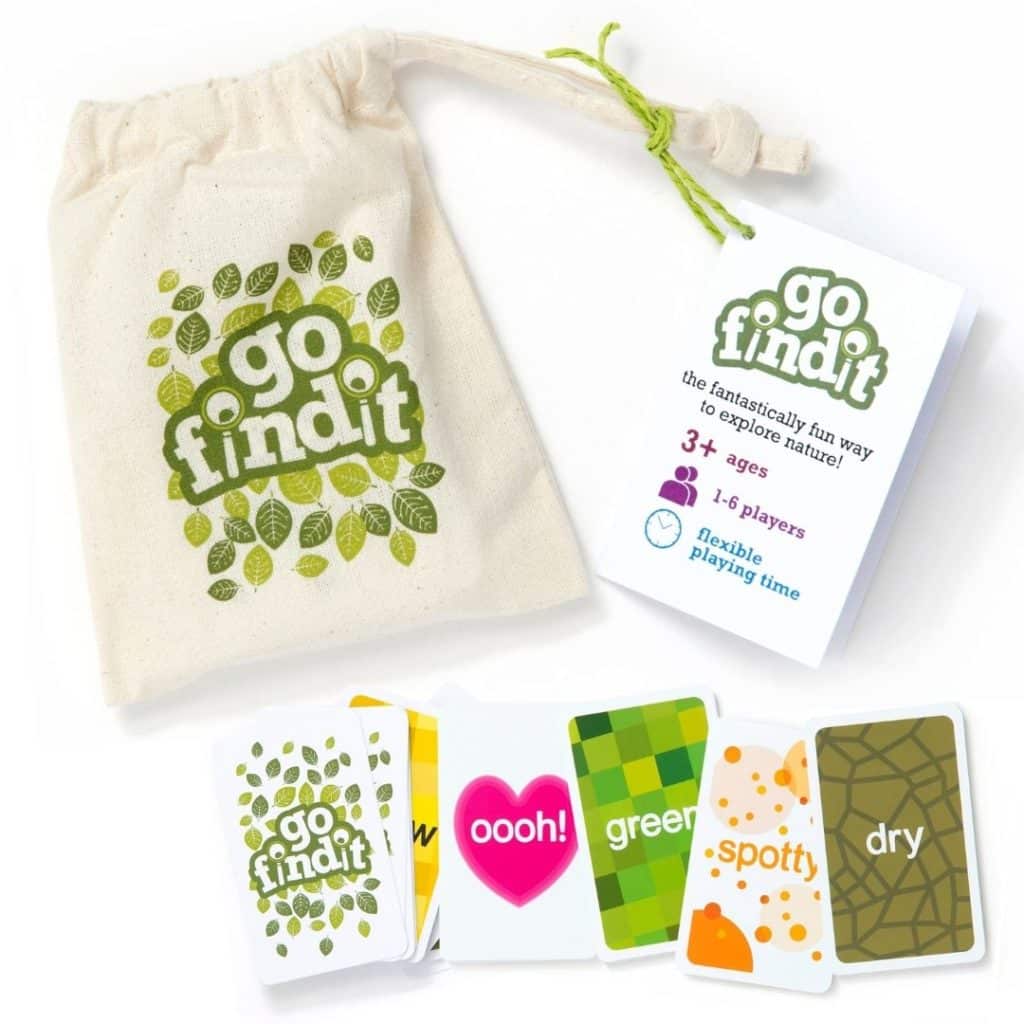 Speaking of scavenger hunts, I absolutely adore the scavenger hunt game called gofindit.
This scavenger hunt game challenges players to find things based on characteristics, like red, dry, squishy, spotty, and so on.
I love how it is set up – it means no game will ever be the same, since you'll always be finding new things to fit your set of cards.
It really challenges you to use your senses and engage with the outdoors.
Don't forget your walkie talkies!
Travel friendly game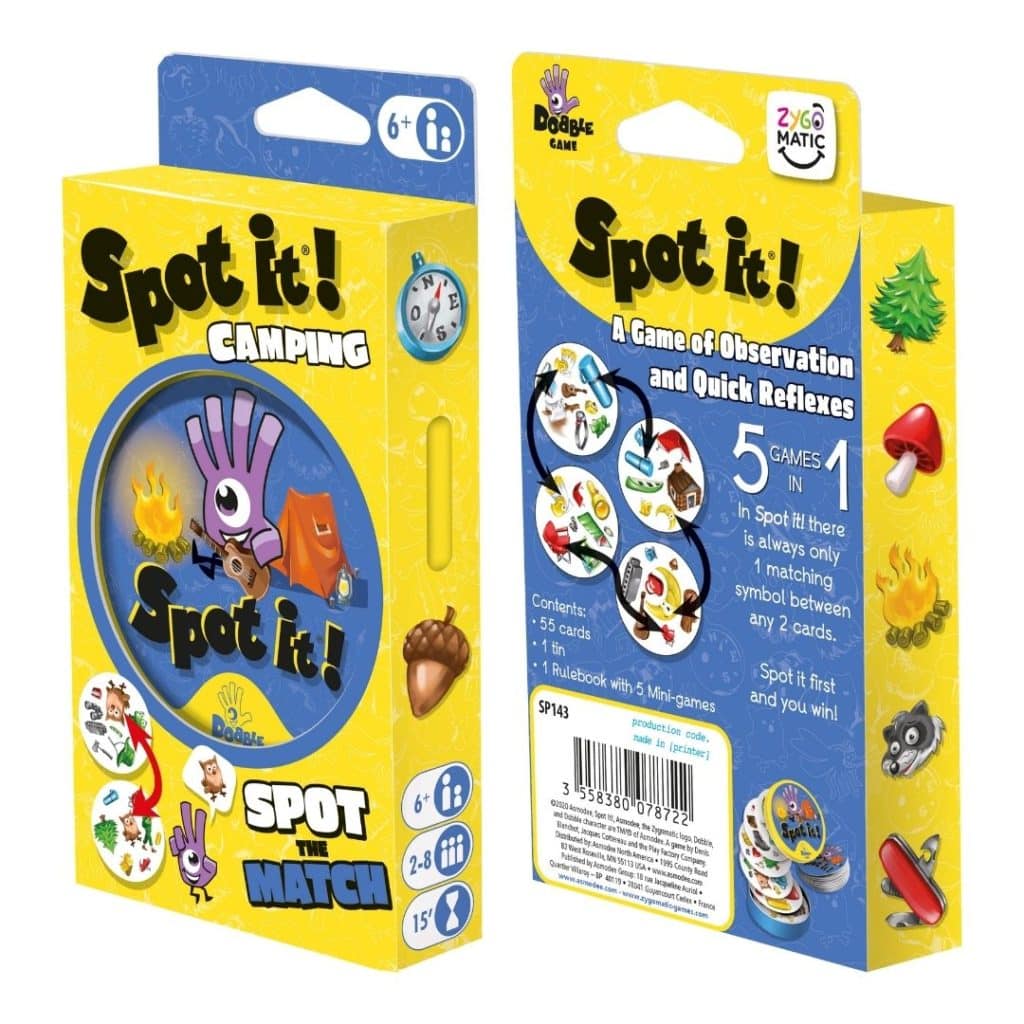 Surprise your kids with a travel-friendly game with a camping theme.
This would be perfect for the road trip to the campground or for nights around the campfire.
Spot It! Camping Card Game is a spin-off of the popular travel game, Spot It!
Spot It! is a matching card game where each card has multiple photos and players have to find the match between 2 cards first.
This particular game includes all camping themed photos.
Another fun game is Camping with Sasquatch, a card game that is described as "rummy meets slapjack."
Each card has a fun camping-themed character, such as S'Mores, Tippy Canoe, and of course, a Sasquatch.
Flower press kit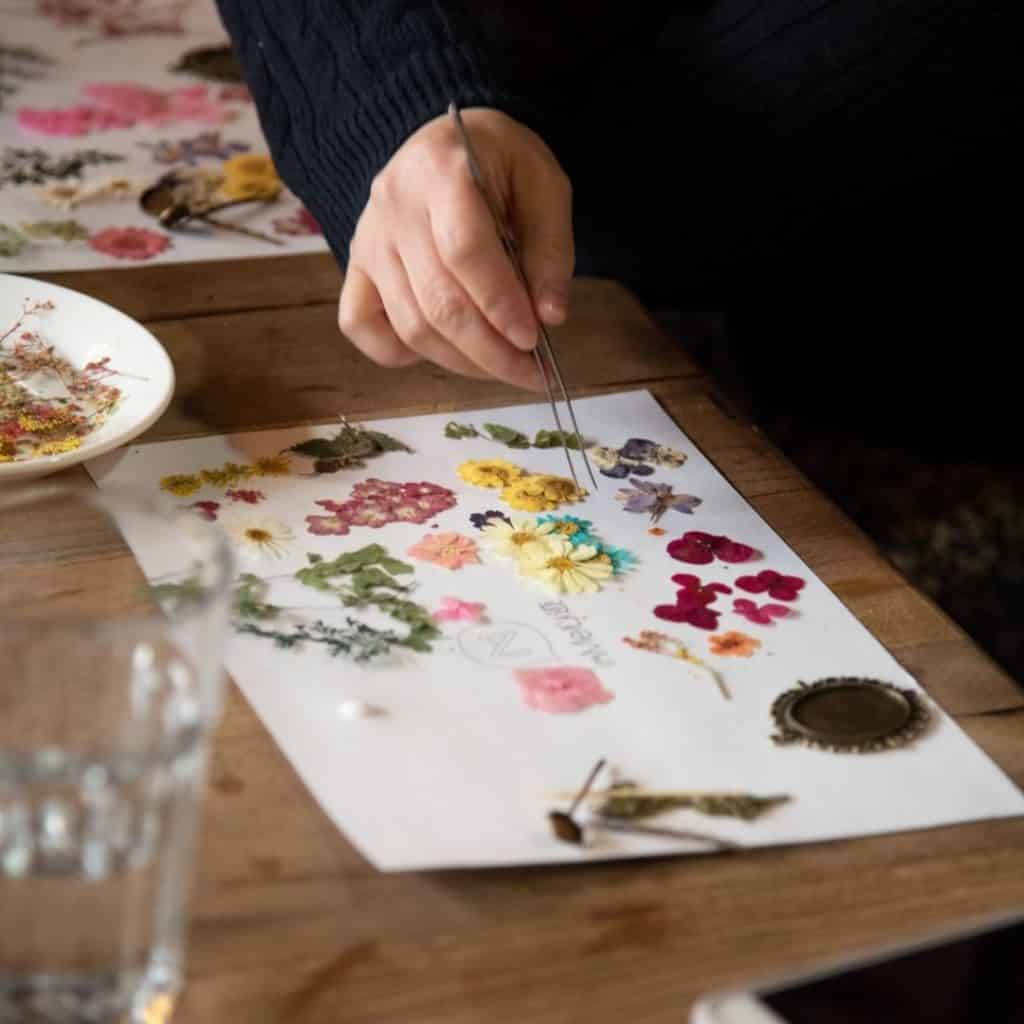 If your kid is into flowers or crafting, a flower press kit would be a great gift.
They can use it to collect fallen petals and blossoms while out on hikes.
After your trip, they can use it to make crafts to remind them of their camping trips, like bookmarks, decoupaged frames, and other artwork.
I had a flower press kit when I was a kid and loved to use my pressed flowers while making recycled paper.
Binoculars
Binoculars are great for bird watching, looking out from a beautiful vista, and wildlife spotting from a respectable distance.
What kid wouldn't want to join in on that with their own set?
These binoculars come in a variety of colors and a neck strap for easy carrying while camping and hiking.
They're also shockproof and have a rubber coating for better grip and a comfortable fit around the eye.
Lastly, they come with a carrying bag and lens cloth to keep them in good condition in between camping trips.
Cool camping gifts for kids that love starry skies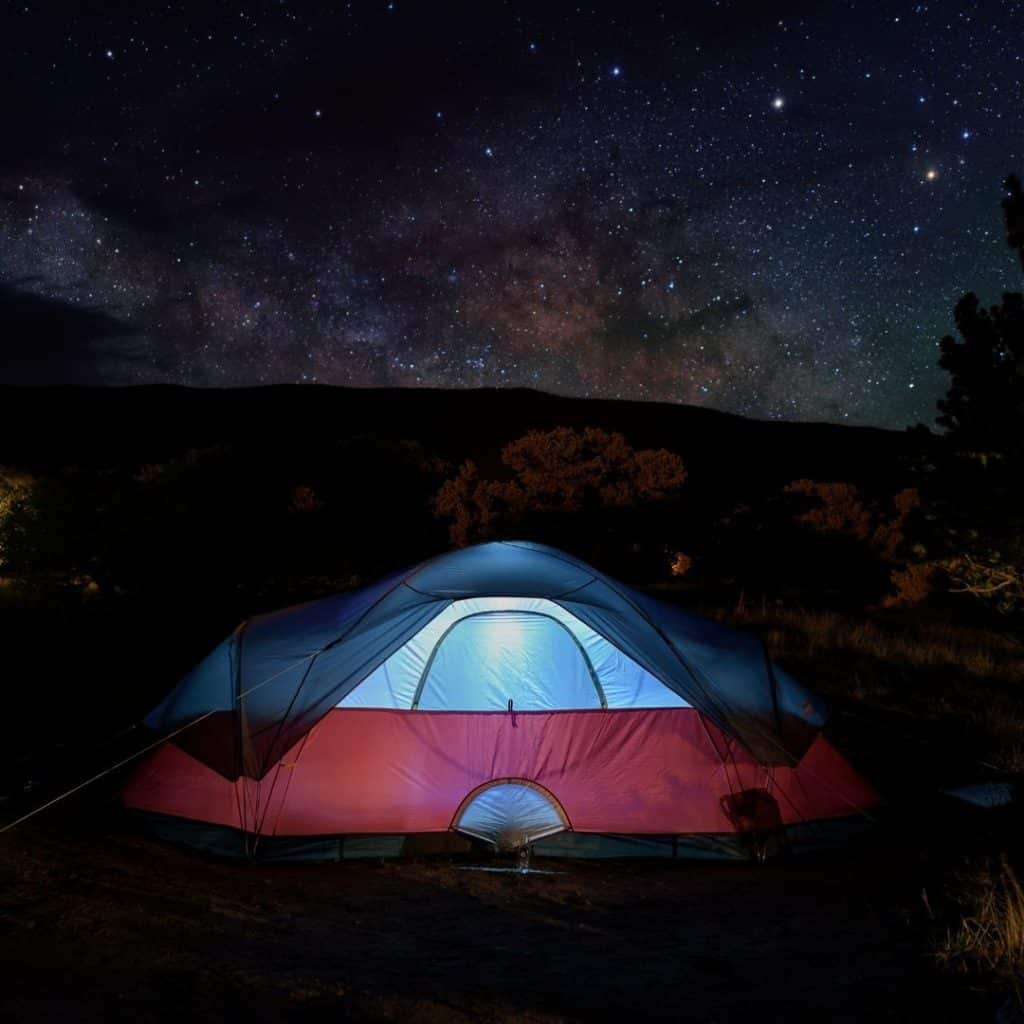 Have you ever had astronaut ice cream? This freeze-dried, camping-friendly dessert makes for a fun surprise gift.
Kids will love the interesting texture and sweet taste, plus they can pretend they're astronauts in space.
There are tons of flavors available, like strawberry, chocolate, vanilla ice cream sandwich, and neapolitan.
Pair a pack or 2 with an astronomy book for kids, and you've got the perfect camping gift!
For bigger budgets, add a telescope to the gift pack for kids that are truly obsessed with space. NASA here we come!
Camping journal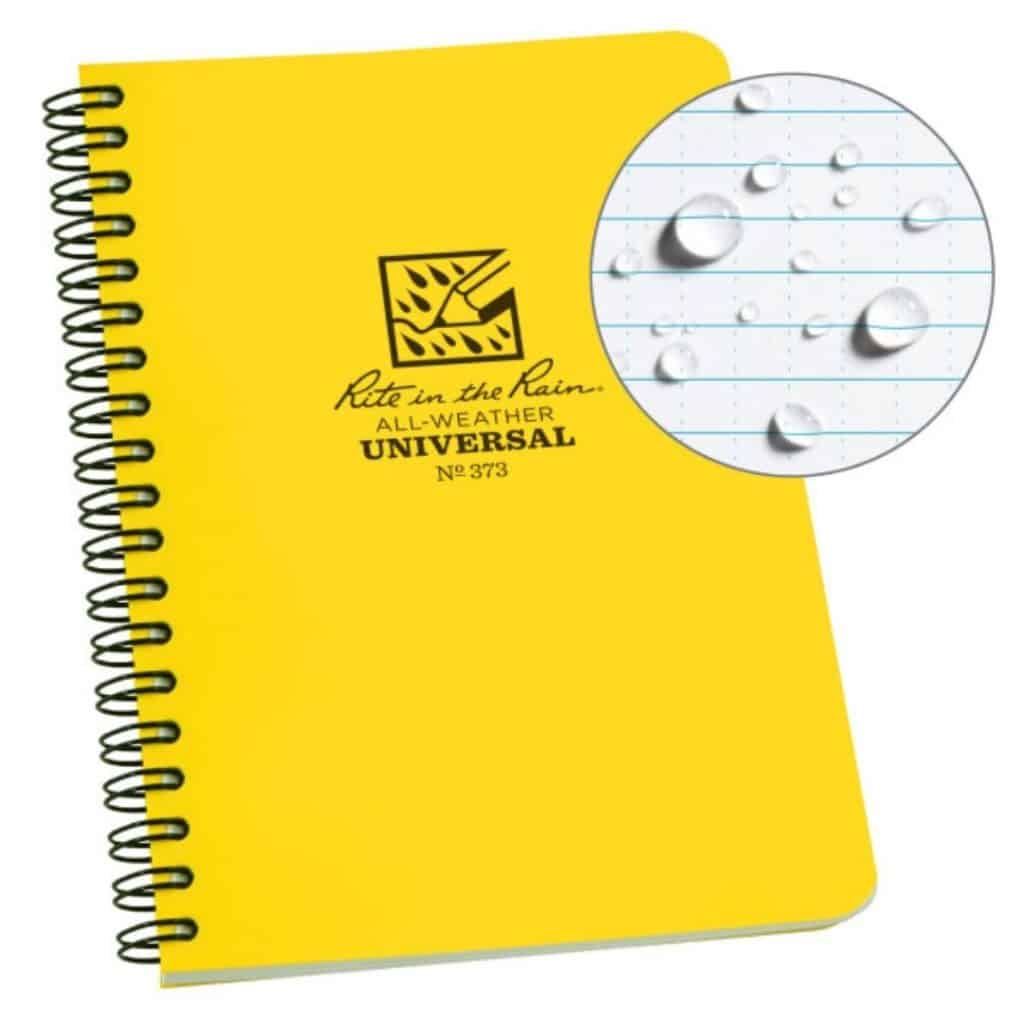 Who doesn't love a good travel journal?
Check out this interactive camping journal that doubles as an activity book.
It's perfect for road tripping and rainy days during a camping trip.
It has word searches, bingo, journaling pages, and more.
Another fun camping journal for kids (especially teens) is the Rite in the Rain waterproof notebook.
This high quality notebook is perfect for jotting down notes or sketching outdoors when it's drizzling or foggy and moist outside.
Glow sticks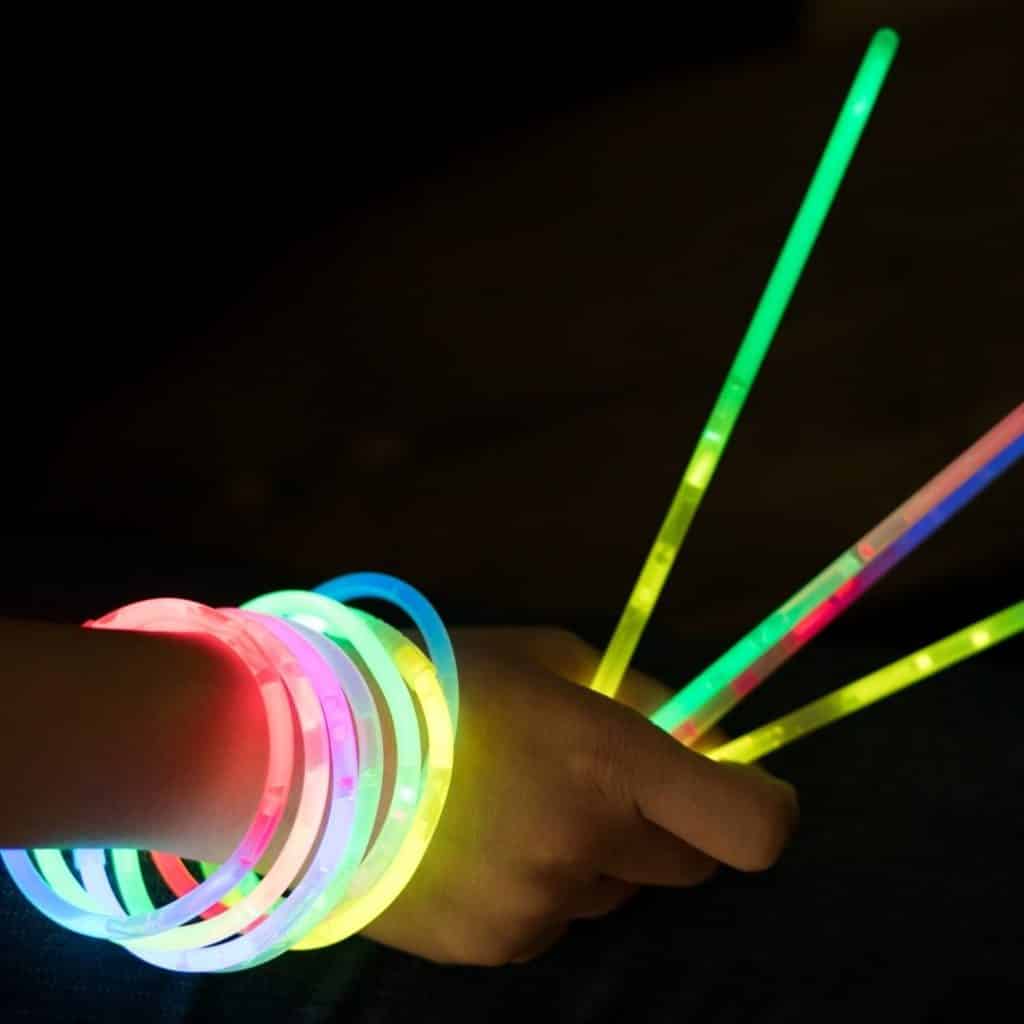 For another small gift idea, grab a pack of glow sticks. It's quick, it's easy, and it's affordable. But best of all, kids LOVE them!
I always make it a point to bring a tube filled with glow sticks when camping with my nieces and nephews.
They love to crack a few each night to wear while we make s'mores or play games.
This pack of glowsticks includes several pairs of wacky glasses, plus connectors to make a sphere.
What are your favorite camping gifts for kids?
Let me know the gifts you love to give for camping trips or kids that love the outdoors. And if you need more gift ideas, check out my post about gifts for kids that love to travel.
For more tips, check out these posts:
This post was originally published on September 22, 2021. It was last updated on June 12, 2022.