Winter in Paris, while cold, is a lovely time to visit. The crowds are lower and the occasional snow shower adds an extra layer of magic to the view.
Here's what to pack for Paris in the winter to keep you warm and still stay fashionable.
Tops
Be sure to pack sweaters or sweatshirts to keep warm while walking around the city. Feminine long-sleeved blouses are a great option for nights out and can be dressed up with a skirt and tights or dressed down with denim.
Bottoms
Jeans, dress pants, and upscale leggings (think ponte or pleather) are all great options for bottoms. If the weather looks like it will be nice, a skirt with tights and boots would be a good option if you have plans for a fancy dinner, show or night out. Otherwise, pants are the way to go!
Outerwear
I was told it doesn't get cold in Paris during the Winter, especially compared to my home city of snowy Boston. I found that not true – it was definitely cold!!
A warm coat is definitely at the top of the list of what to pack for Paris in the Winter.
I brought a light puffer coat with a hood, plus a wool dress coat. I wore the puffer coat the most, but the wool coat was nice to have for when I wanted to dress up a bit.
Accessories
Like I said, it does get cold in Paris in the winter, so winter accessories are also at the top of the list of what to pack for Paris in the Winter.
I was fine with just a knit hat most days, but did occasionally wear fleece gloves.
Handbags
If you want to stick to 1 bag during your trip, think about what's on your itinerary first.
I stuck to a medium size crossbody purse, but a small backpack or tote would work great too.
If you've got room in your suitcase, why not pack a fun clutch or crossbody bag for nights out in Paris.
Shoes for Paris in the Winter
Always bring at least 2 pairs of shoes when you travel!
I would consider at least 1 pair of flat dress boots, then add either Winter boots or warm sneakers for a trip to Paris in the Winter.
What are your tips on what to pack for Paris in the Winter?
Share your favorite tips on what to pack for Paris in the Winter in the comments below.
---
About the author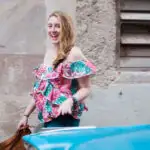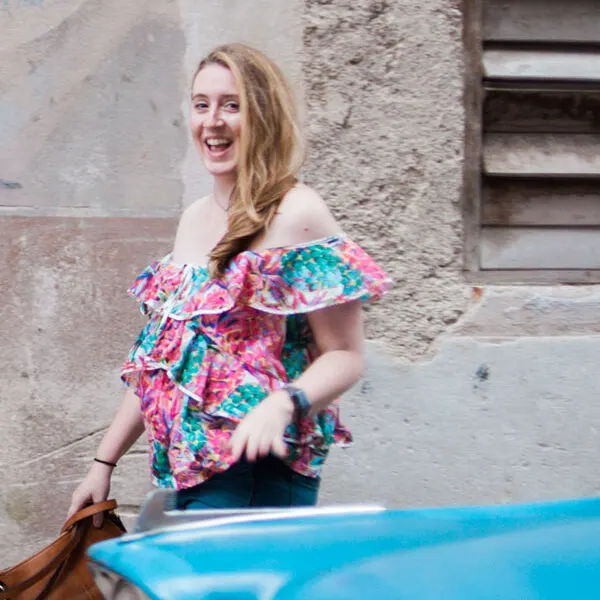 Meg Frost is a Boston-based travel blogger that helps people embrace technology to make vacation planning and traveling wicked easy, affordable, and fun.
She holds an M.A. in Journalism from Northeastern University and B.S. in Communication & American Studies from University of Miami.
---