I love a good ol' fashioned camping trip, but sometimes have a hard time coming up with a good quote or caption for my photos.
If that sounds like you, keep reading for the best camping quotes and captions that you can copy-and-paste right into your next post on Instagram.
Camping quotes for Instagram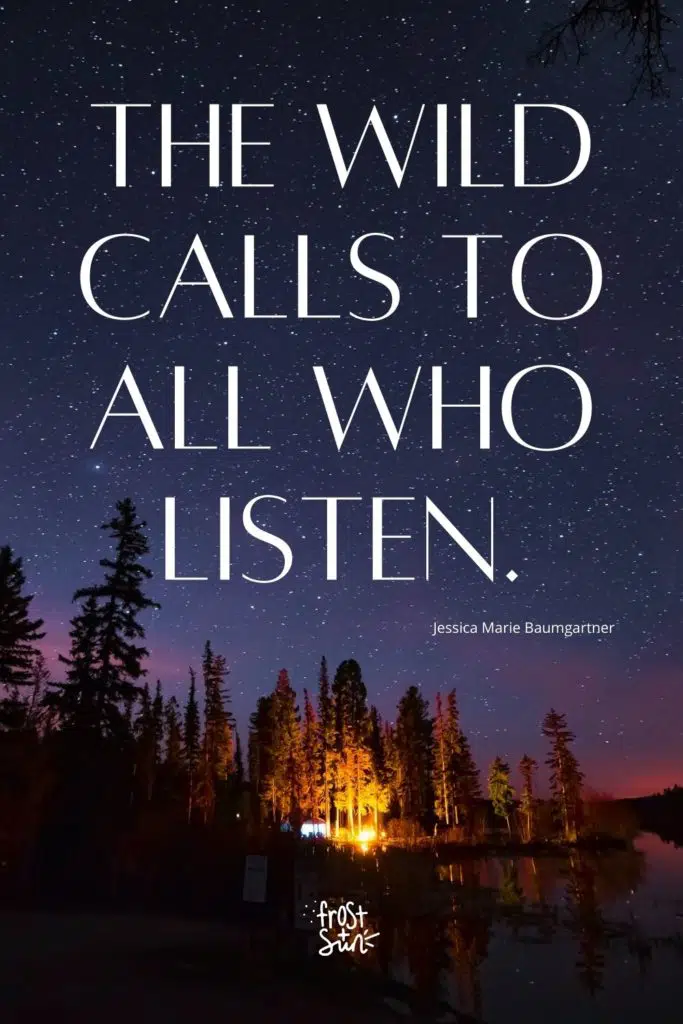 When you're at a loss for words, try using one of these camping quotes for your next Instagram caption.
---
Chop your own wood and it will warm you twice. – Henry Ford
The wilderness isn't quite what I expected…it's wild. – Pixar's Up
And into the forest I go, to lose my mind and find my soul. – John Muir
Camping is nature's way of promoting the motel business. – Dave Barry
The wild calls to all who listen. – Jessica Marie Baumgartner, The Magic of Nature
Let's gather 'round the campfire and sing our campfire song. – Spongebob Squarepants
Wilderness is not a luxury, but a necessity of the human spirit… – Edward Abbey, Desert Solitaire
Nature has been for me, for as long as I remember, a source of solace, inspiration, adventure, and delight; home, a teacher, a companion. – Lorraine Anderson, author
Mom, camping is not a date; it's an endurance test. If you can survive camping with someone, you should marry them on the way home. – Yvonne Prinz, The Vinyl Princess
A great many people, and more all the time, live their entire lives without ever once sleeping under the stars. – Alan S. Kesselheim, Let Them Paddle: Coming of Age on the Water
The love of wilderness is more than a hunger for what is always beyond reach; it is also an expression of loyalty to the earth, the earth which bore us and sustains us, the only paradise we shall ever know, the only paradise we ever need, if only we had the eyes to see. – Edward Abbey, Desert Solitaire
I just want to live in a world of mountains, coffee, campfires, cabins, and golden trees, and run around with a notebook, learning the inner workings of everything real. – Victoria Erickson, author & poet
Camping puns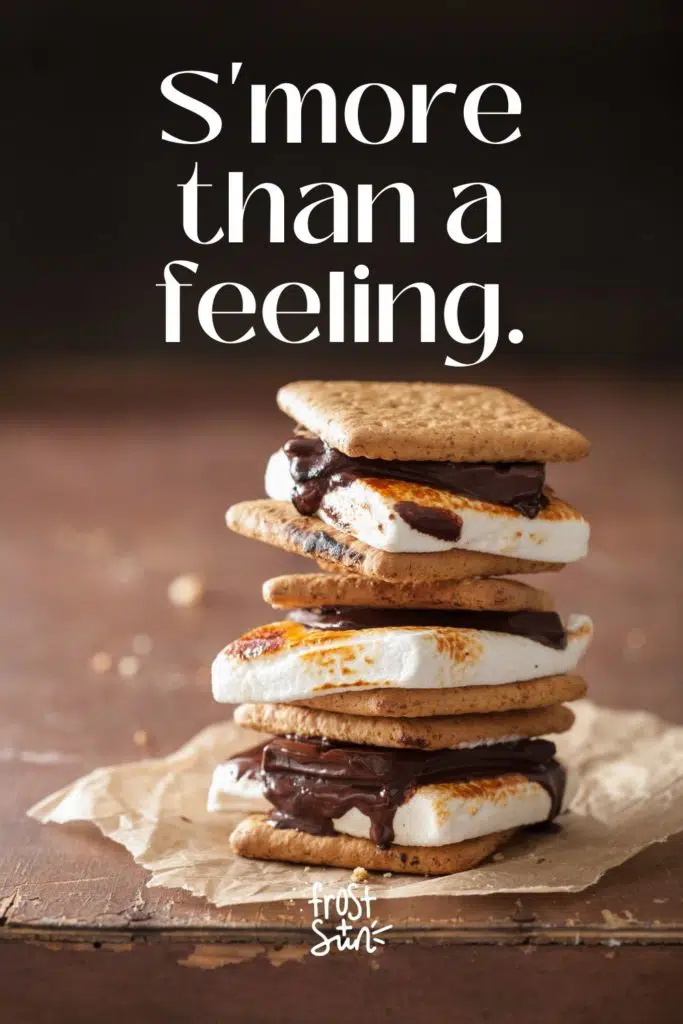 For a shorter caption that is bound to elicit some laughs (and engagement!), try these camping puns.
---
Gimme s'more.
Let's get toasted.
I love you s'more.
Camping is in tents.
I'm sexy and I tow it.
S'more than a feeling.
The s'more the merrier.
I slept like a log last night.
Campers have s'more fun.
The world needs s'more people like you.
RV quotes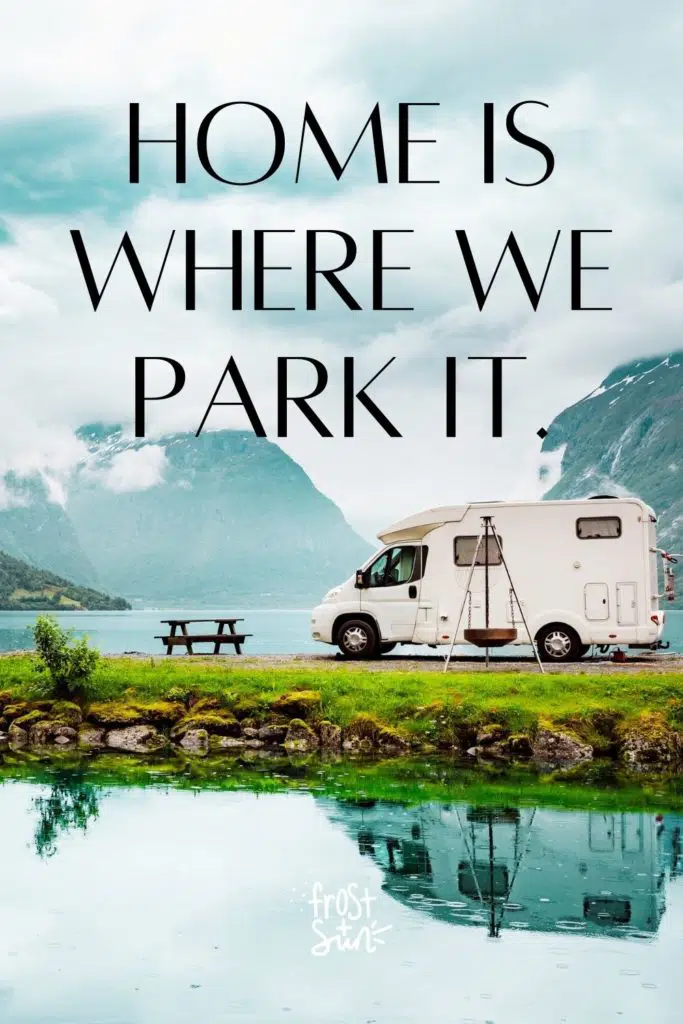 If you're all about that recreational vehicle life, these quotes are perfect for your RV photos and videos.
---
RV life.
Back that thing up.
RV having fun yet?
Home is where we park it.
Oh, the places we can go!
Ready to hit the road again.
[King/Queen] of the camper.
They see me rollin', they hatin'.
Life rocks when your living room rolls.
What happens in the camper, stays in the camper.
That there's an RV…It's a good lookin' vehicle, ain't it? – Cousin Eddie, National Lampoon's Christmas Vacation
Writing prompts for camping quotes and captions
Sometimes you want to share more than a quote or one-liner in your caption.
Use these writing prompts to brainstorm longer, more engaging captions for Instagram. Many of these prompts can be repurposed multiple times, too.
---
1. Share your top camping hacks. You could easily break this down into hacks for different aspects, such as cooking, food storage, tent organization, etc. You could also share 1 hack at a time and down the road repurpose it all into a carousel or reel!
2. Recount your favorite campfire story. If you've got more than 1, break this up into 1 post per story. You can also repurpose this into a reel!
3. Recommend your top camping essentials. Like the camping hacks prompt, you can break this down into different topics, like cooking, hygiene, cold weather essentials, etc.
4. Share your favorite s'mores combinations. This could be repurposed many ways! You could share 1 recipe per post, your favorites all in 1 post, or make a series of reels showing you make each recipe.
5. List the best campgrounds in [park/state/region/country]. Honestly, this prompt can help you generate years of captions and reels, depending on how many areas you can speak on!
6. Share an easy camping-friendly recipe for [breakfast/dinner/dessert] . This is another prompt that is easy to repurpose by sticking to 1 recipe per caption or reel.
Camping captions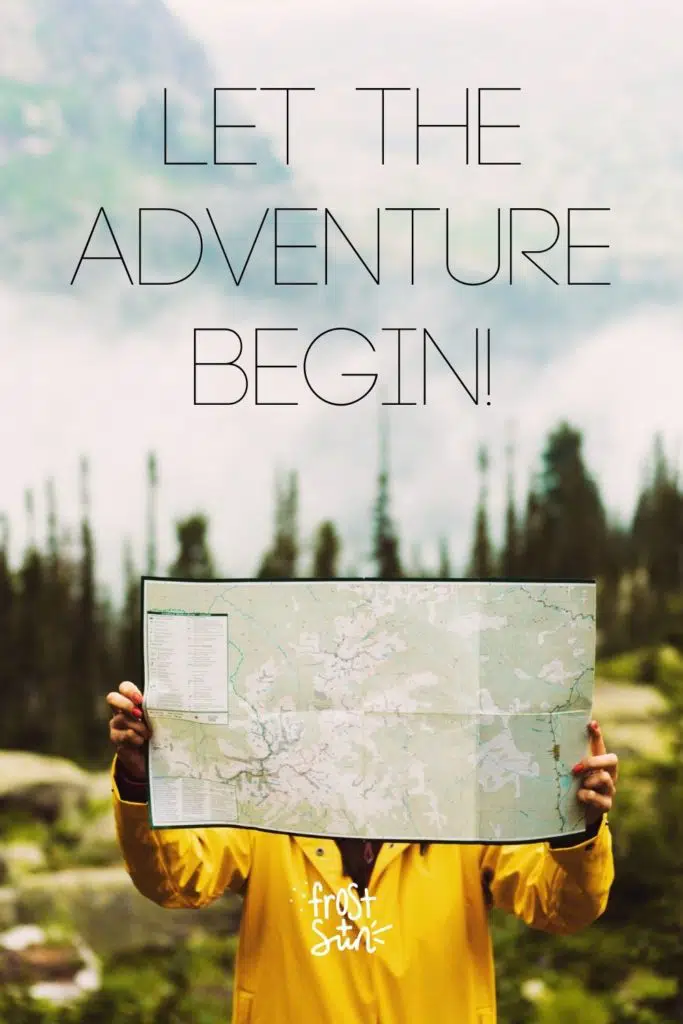 Last, but not least, these short and easy captions allow your photos and videos to shine without taking the focus away from them.
---
Tent life.
Cabin life.
Cabin cutie.
Glamp squad.
Survival skills.
Bonfire babes.
Campfire cutie.
Happy camper.
Happy glamper.
Beer & bonfires.
Bless this camp.
Glamping queen.
I'd rather be camping.
I'd rather be glamping.
Camp more, worry less.
Good morning, campers!
Camping hair, don't care.
It's all good in the woods.
Life is good in the woods.
Let the adventures begin!
Camp [insert-name-here].
Our little slice of paradise.
Cabin vibes & good times.
Cozy around the campfire.
Let's sleep under the stars.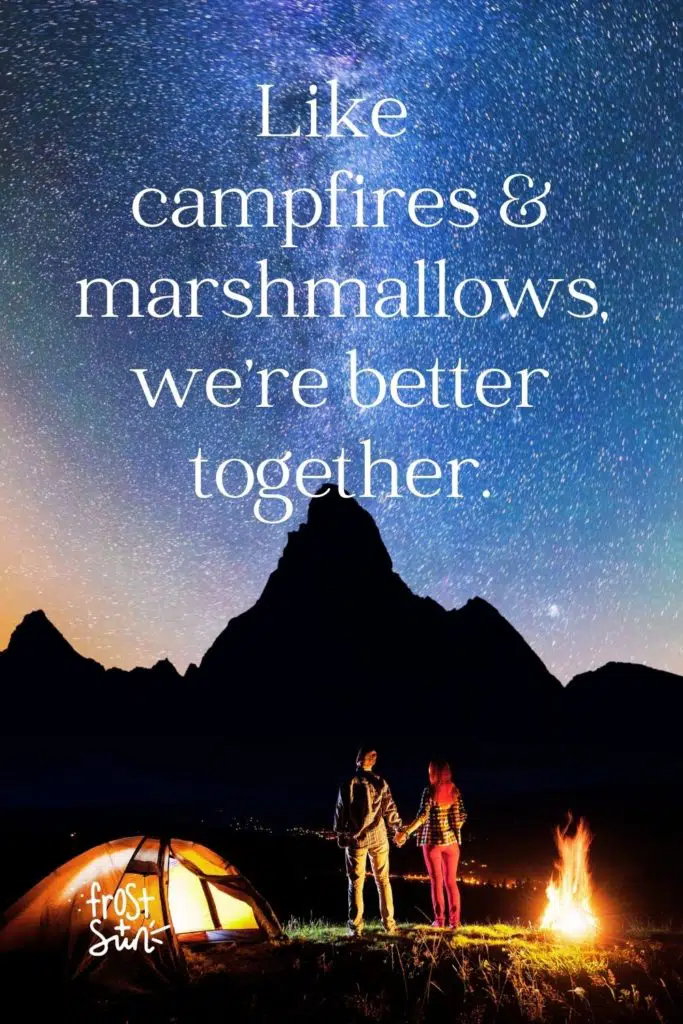 Cabins, campfires, & cocoa.
Let's cuddle by the campfire.
And so the adventure begins.
Camping is always the answer.
Life is better around a campfire.
What a great place to hibernate.
Not all classrooms have 4 walls.
Blazing bonfires & sparkling stars.
Let's camp where the wi-fi is weak.
Powered by campfires & cocktails.
Home is where you pitch your tent.
Over the river & through the woods.
You are never too old to play outside.
Every day is a good day to go camping.
Always make time for the great outdoors.
Making memories one campfire at a time.
Making memories one campsite at a time.
There's nothing better than the great outdoors.
Nothing beats sleeping under a blanket of stars.
Not here for a long time, but here for a good time.
A bad day camping is better than a good day working.
Like campfires & marshmallows, we're better together.
What happens around the campfire, stays around the campfire.
What are your favorite camping quotes?
Share your favorite quotes and captions in the comments below.
Up next, check out more of my favorite posts about camping and the great outdoors:
This post was originally published on September 21, 2021 and was last updated on November 16, 2022.