Manifestation may sound a bit woo-woo, but it is a great way to change your mindset and propel yourself toward the life you desire.
A great way to dip your toes into this way of self-help and improvement is through the simple habit of reading.
In this post, I'll share the best manifestation books for learning how to attract all that you want.
21 Days to Unlock the Power of Affirmations by Louise Hay
Hay is arguably the queen of affirmations, so if you're looking to learn more about how to use affirmations in your own life, definitely check out her books!
One of her latest, 21 Days to Unlock the Power of Affirmations: Manifest Confidence, Abundance, and Joy, builds upon the concept that it takes 21 days to solidify a habit, and weaves in the use of affirmations for personal growth and healing.
Other great reads from Hay:
A New Earth: Awakening to Your Life's Purpose by Eckhart Tolle
In A New Earth, Tolle expands upon the concept of mindfulness to teach us that it is not only the key to happiness, but also to personal fulfillment and purpose – and the key to ending conflict around the world.
A New Earth was the January 2008 selection for Oprah's Book Club after the wild success of Tolle's first book, The Power of Now: A Guide to Spiritual Enlightenment.
Other key books from Tolle:
Abundance Now by Lisa Nichols
In Abundance Now: Amplify Your Life & Achieve Prosperity Today, Nichols, who was once underemployed and living on public assistance, teaches us her 4 E's framework for abundance: enrichment, enchantment, engagement, and endowment.
Today Nichols is an established author and life coach featured on the Steve Harvey Show and Today, so clearly her advice works!
Another great read by Nichols is No Matter What: 9 Steps to Living the Life You Love.
As a Man Thinketh by James Allen
Allen was an average Englishman in the early 1900s before eventually becoming a well-known motivational and personal growth writer.
He is perhaps best known for his 1902 essay, As a Man Thinketh, which popularized the simple idea that thoughts create ones own reality, aka manifestation!
This one's a short read, so if you're not quite sure this is the path for you, this might be a good place to start to see if it grabs your attention.
Dear Universe by Sarah Prout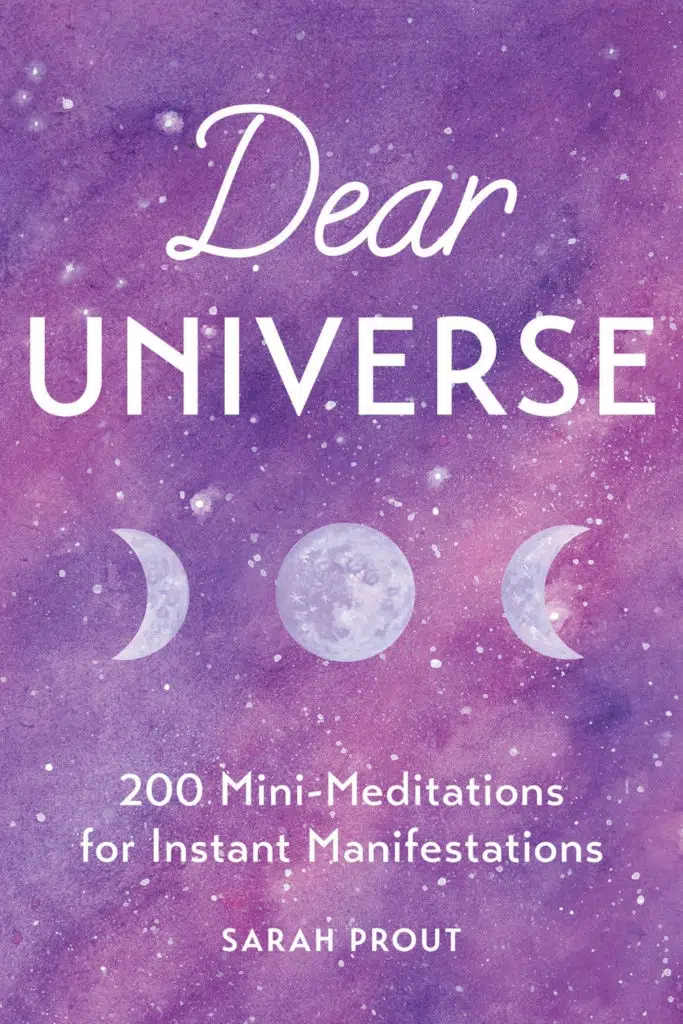 Dear Universe is filled with 200 affirmations that help you manifest what you want.
The affirmations are broken down into 2 groups: affirmations for overcoming fear and negativity and affirmations for embracing love.
Prout also includes a section on how to extend your journey with visualization, vision boards, daily rituals, and creating the right environment.
Lastly, it includes an index, so you can refer to it if you are struggling and need guidance.
The Four Agreements by Don Miguel Ruiz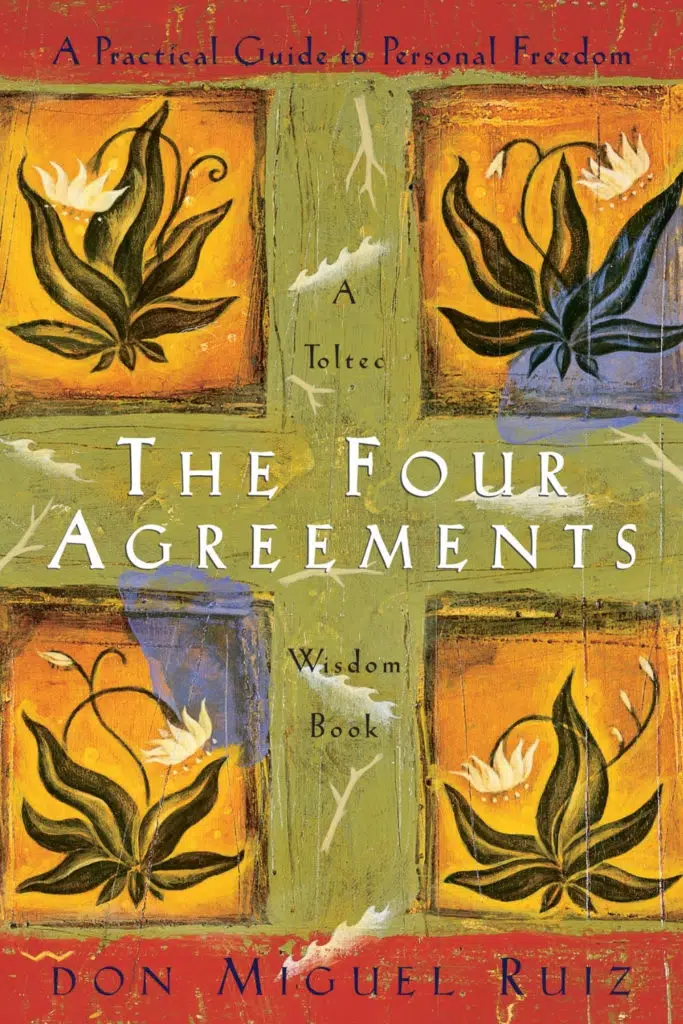 An important practice in manifestation is ridding yourself of limiting beliefs that hold you back.
In The Four Agreements: A Practical Guide to Personal Freedom, you'll learn about the source of limiting beliefs.
You'll also learn guidelines from Toltec native wisdom to help you shed your limiting beliefs and transform your life.
Good Vibes, Good Life by Vex King
An important part of manifestation is mastering self-love. Good Vibes, Good Life: How Self-Love is the Key to Unlocking Your Greatness is your primer for that journey.
Aside from helping you learn self-love and the basics, King's book delves into finding your purpose.
Also available from King:
The Magic of Manifesting by Ryuu Shinohara
When you are ready to level up your practice, check out The Magic of Manifesting.
In this book, you'll learn advanced methods for manifesting, along with tips on discovering what might be holding you back and how to fix it.
Shinohara's series continues with 3 additional guides, all linked at the top of this section:
The Magic of Manifesting Love
The Magic of Manifesting Money
Manifesting with Alignment
Make it Happen by Jordanna Levin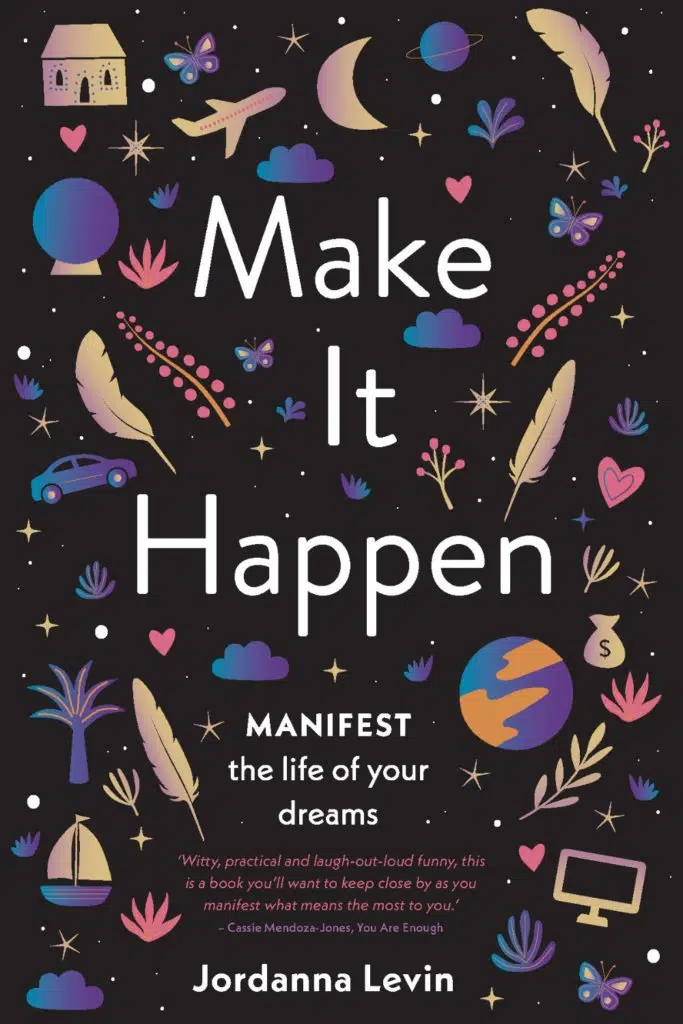 Make it Happen: Manifest the Life of Your Dreams breaks down an easy to understand formula to use in your manifestation practice.
What makes this book magical is that it provides practical guidance on how to apply the formula to common goals and areas of your life where many want to manifest: career, home, love, money, and self.
Expanding on this concept is Levin's latest book, Higher Love, which goes into more detail specifically about manifesting love.
The Master Key System by Charles Haanel
Another oldie-but-goodie, The Master Key System teaches readers how to use the law of attraction for self-empowerment, self-improvement, and success.
It was originally created in 1912 as a correspondence course, then repackaged as a book in 1916. More than 100 years later, it has once again become one of the most read law of attraction books on the market.
The Secret by Rhonda Byrne
This is the book that started my journey in manifestation, The Secret.
The Secret does a good job of explaining the concepts and basics of the universal laws of manifestation, such as the law of attraction, in a way that is easy to understand for nearly anyone.
I also like that she gives real examples of small changes you can make in your life and everyday environment to aid in manifesting all that you want.
Byrne has since built an empire off The Secret book, all of which are worth checking out:
The Seven Spiritual Laws of Success by Deepak Chopra
The Seven Spiritual Laws of Success: A Practical Guide to the Fulfillment of Your Dreams explains the 7 laws of nature and how they lead to personal success, rather than simply hard work.
Chopra is perhaps the most highly regarded author on this list, having written over 90 books, 21 of which became New York Times bestsellers. The Seven Spiritual Laws of Success spent the longest time on this prestigious list at 72 weeks.
Other books to consider:
The Source by Dr. Tara Swart
Swart was once a skeptic of the law of attraction, believe it or not!
However, she became a believer after reading and applying the principles she learned in The Secret and The Master Key System, both featured in this blog post, and connected them to her work as a a psychiatrist, neuroscientist, and senior lecturer at the Massachusetts Institute of Technology (MIT).
She discusses her findings, and shares a toolkit for opening our mind to the law of attraction, in The Source: The Secrets of the Universe, the Science of the Brain.
Think and Grow Rich by Napoleon Hill
Think and Grow Rich is another manifestation book that I read when I first gained interest in it.
Originally published in 1937, Hill uses stories of success from his time, such as Andrew Carnegie, Henry Ford, and Thomas Edison, to illustrate and explain what it takes to become successful and wealthy.
Don't worry about the age of the book though! The updated version that I recommend has been edited slightly to use more modern terminology to appeal to the readers of today.
It also includes additional stories from more recent millionaires, such as Bill Gates, Dave Thomas, and Mary Kay Ash.
The Universe Has Your Back by Gabrielle Bernstein
The Universe Has Your Back: Transform Fear to Faith is another excellent read if you're working on shedding your limiting beliefs and fears and learning to live presently.
Bernstein is a prolific author that has written many New York Times bestselling books about this topic and related frameworks that many will resonate with:
Spirit Junkie (linked above)
Super Attractor (linked above)
Happy Days (linked above)
The Witch's Guide to Manifestation by Mystic Dylan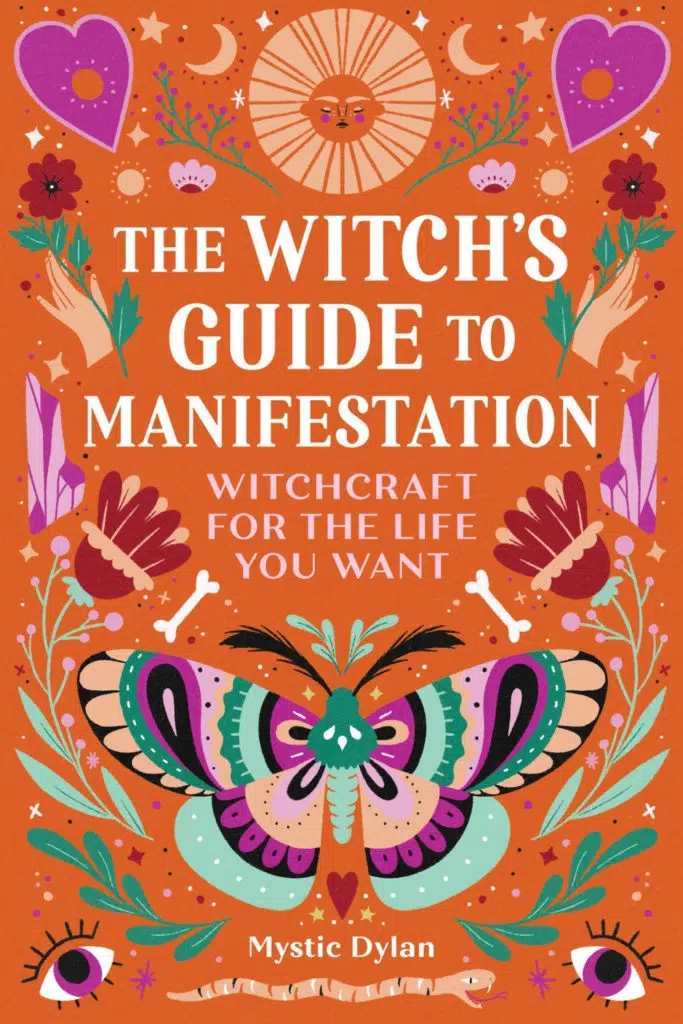 The Witch's Guide to Manifestation is an interesting approach to manifestation unlike others in this list.
Part of this book covers the basics, but it also spends a good portion discussing witchy practices, spells, and rituals to aid in manifesting.
Even if you aren't a practicing witch, I recommend this lovely twist on the practice of manifestation.
You Are a Badass by Jen Sincero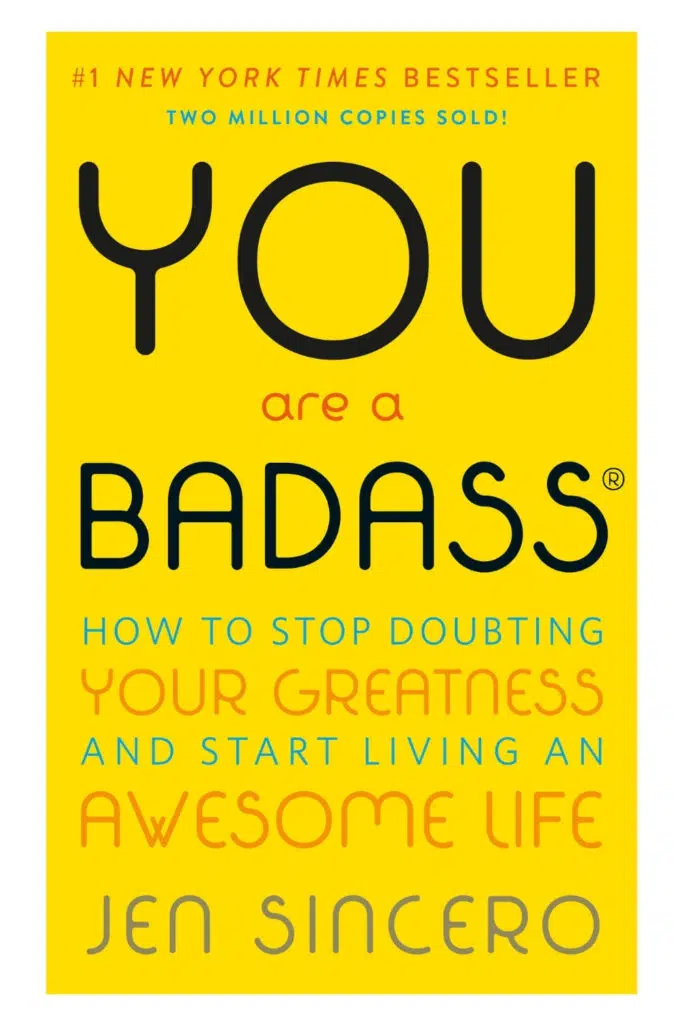 The first book published by Jen Sincero, You Are a Badass: How to Stop Doubting Your Greatness and Start Living an Awesome Life, is another fantastic read.
Sincero's humorous approach to her lessons in confidence and positive mindset are perfect for helping those in a funk sit up straight and take action on improving their mindset, and by extension, their life. I really appreciate that!
Your Erroneous Zones by Dr. Wayne Dyer
If negative thinking is a blocker to your practice, I highly recommend reading Your Erroneous Zones: Step-by-Step Advice for Escaping the Trap of Negative Thinking and Taking Control of Your Life.
This book has sold over 35 million copies sold since it first published in 1976, no doubt helping far more people develop a positive thinking mindset!
Dr. Dyer is the author of many more books, as well as National Public Television specials, about manifestation, self-realization, intention, and other related topics.
I also recommend:
What are your favorite manifestation books?
Share your favorites below to help others in their journey to a happiness and fulfillment. Then, pop over to my post about manifestation journals to continue your journey.
This post was originally published October 31, 2021. It was last updated November 2, 2022.