Manifestation may sound a bit woo-woo, but it is a great way to change your mindset and propel yourself toward the life you desire.
A great way to dip your toes into this way of self-help and improvement is through the simple habit of reading.
In this post, I'll share the best manifestation books for learning how to attract what you want into your life.
The Secret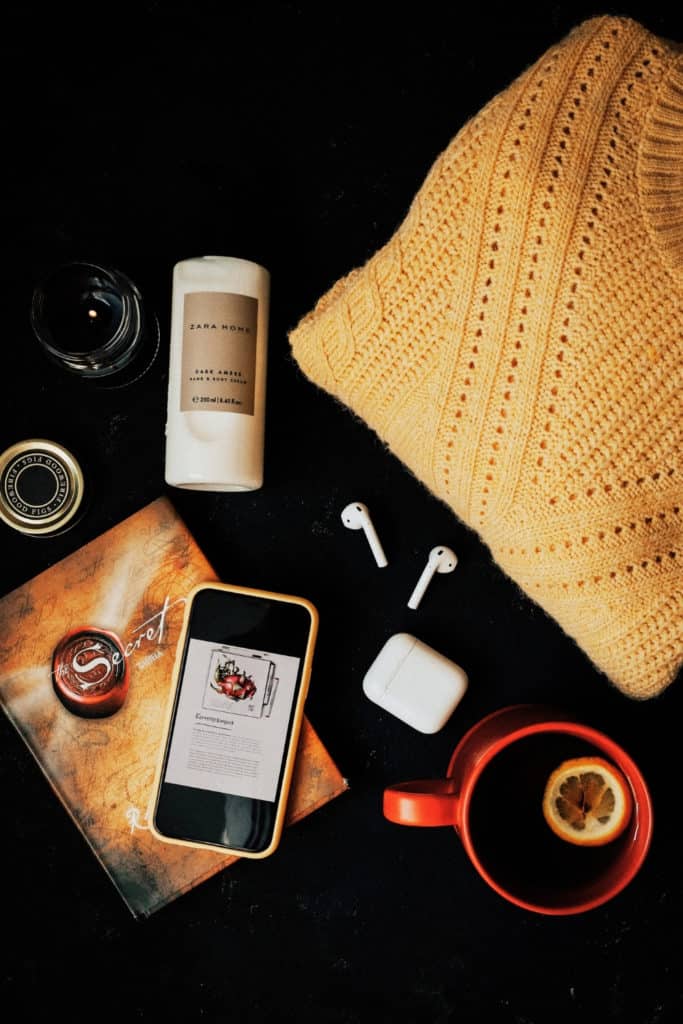 This is the book that started my journey in manifestation, The Secret by Rhonda Byrne.
The Secret does a good job of explaining manifestation in a way that is easy to understand for nearly anyone.
I also like that it gives real life examples of small changes you can make in your life and everyday environment to aid in manifestation.
Byrne has since built an empire out The Secret, all of which are worth checking out:
You Are a Badass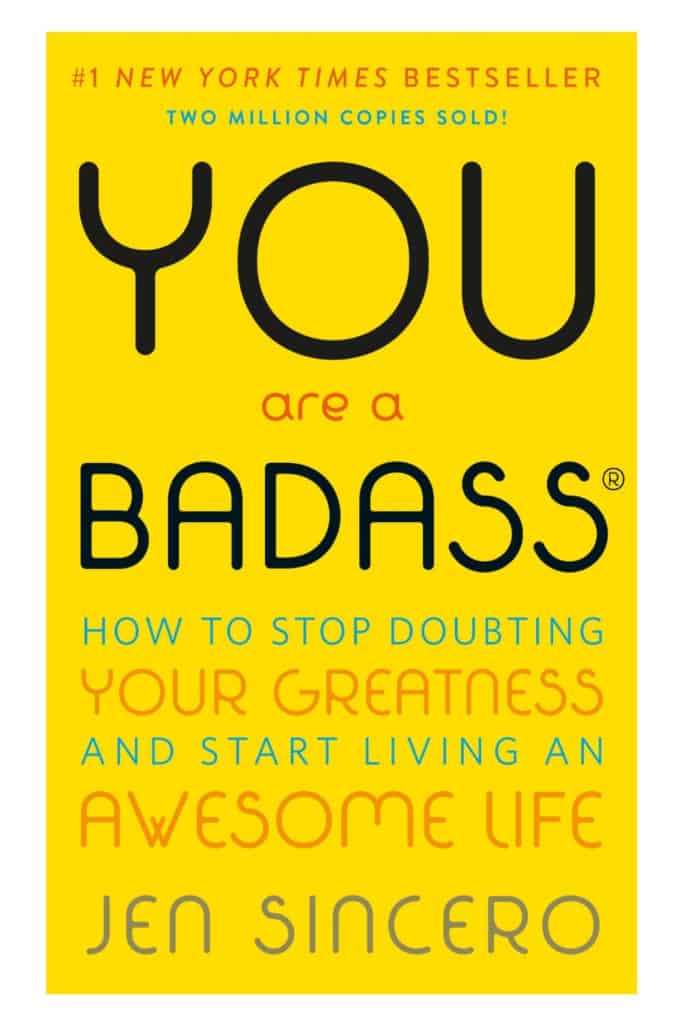 The first book out by Jen Sincero, You Are a Badass: How to Stop Doubting Your Greatness and Start Living an Awesome Life, is another fantastic read.
Sincero's humorous approach to her life lessons in confidence and positive mindset are perfect for helping those in a funk sit up straight and take action on improving their mindset, and by extension, their life. I really appreciate that!
Since its publication in 2013, Sincero has published more books in this series that I also recommend:
You are a Badass at Making Money (Check price)
You are a Badass Every Day (Check price)
Badass Habits (Check price)
Make it Happen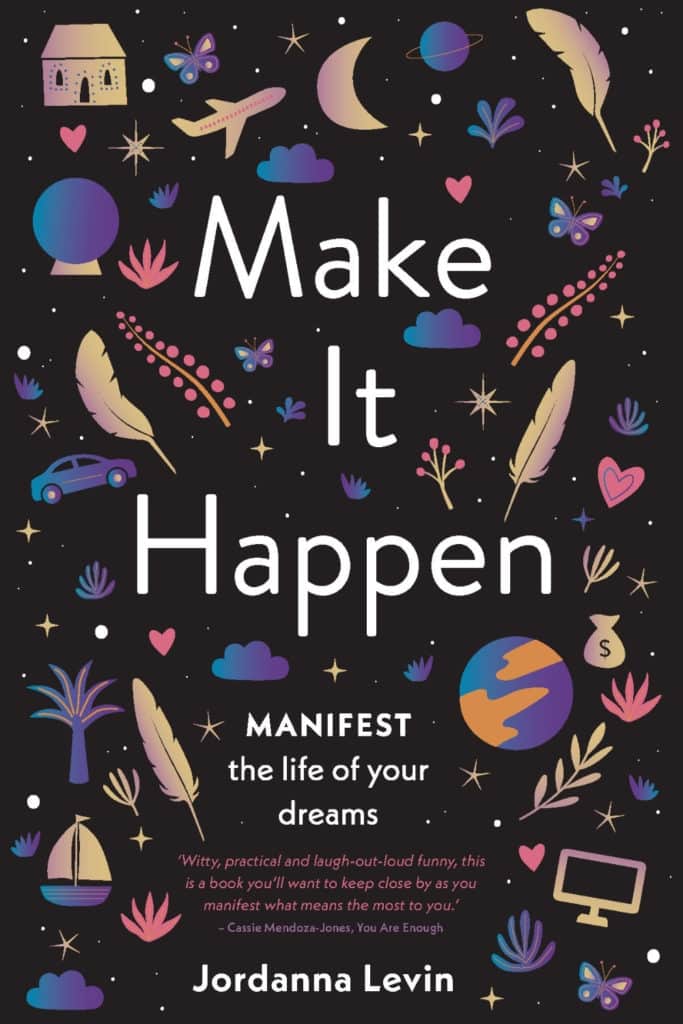 Make it Happen: Manifest the Life of Your Dreams by Jordanna Levin breaks down an easy to understand formula for practicing manifestation.
What makes this book magical is that it shows you how to apply the formula to common goals and areas of your life where many want to manifest: career, home, love, money, and self.
Expanding on this concept is Levin's latest book, Higher Love, which goes into more detail specifically about manifesting love.
Good Vibes, Good Life
An important part of manifestation is mastering self-love and Good Vibes, Good Life: How Self-Love is the Key to Unlocking Your Greatness by Vex King is your primer for that journey.
Aside from helping you learn self-love and the basics of manifestation, Good Vibes, Good Life delves into finding your purpose in life.
King expands upon his tips with his latest book, Healing is the New High: A Guide to Overcoming Emotional Turmoil and Finding Freedom.
Dear Universe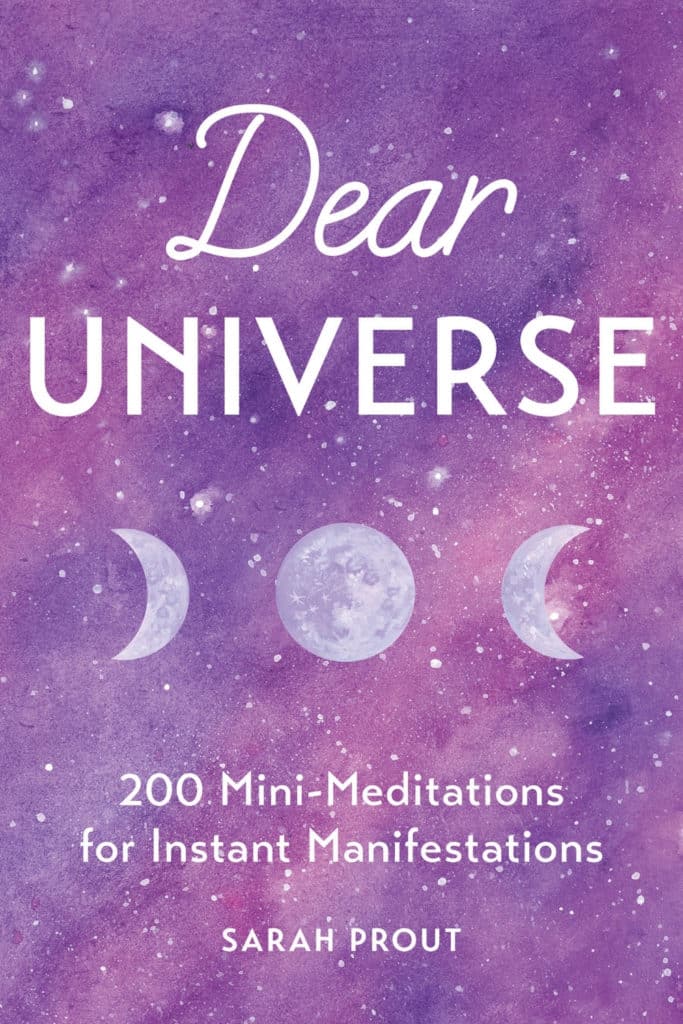 Dear Universe by Sarah Prout is filled with 200 affirmations that help you manifest what you want.
The affirmations are broken down into 2 groups: affirmations for overcoming fear and negativity and affirmations for embracing love.
Prout also includes a section on how to extend your journey with visualization, vision boards, daily rituals, and creating the right environment.
Lastly, it includes an index, so you can refer to it if you are struggling and need guidance.
The Magic of Manifesting
When you are ready to level up your practice, check out The Magic of Manifesting by Ryuu Shinohara.
In The Magic of Manifesting, you'll learn advanced techniques for manifestation, along with tips on discovering what might be holding you back and how to fix it.
Shinohara's series on manifestation continues with 3 additional guides, all linked at the top of this section:
The Magic of Manifesting Love
The Magic of Manifesting Money
Manifesting with Alignment
The Four Agreements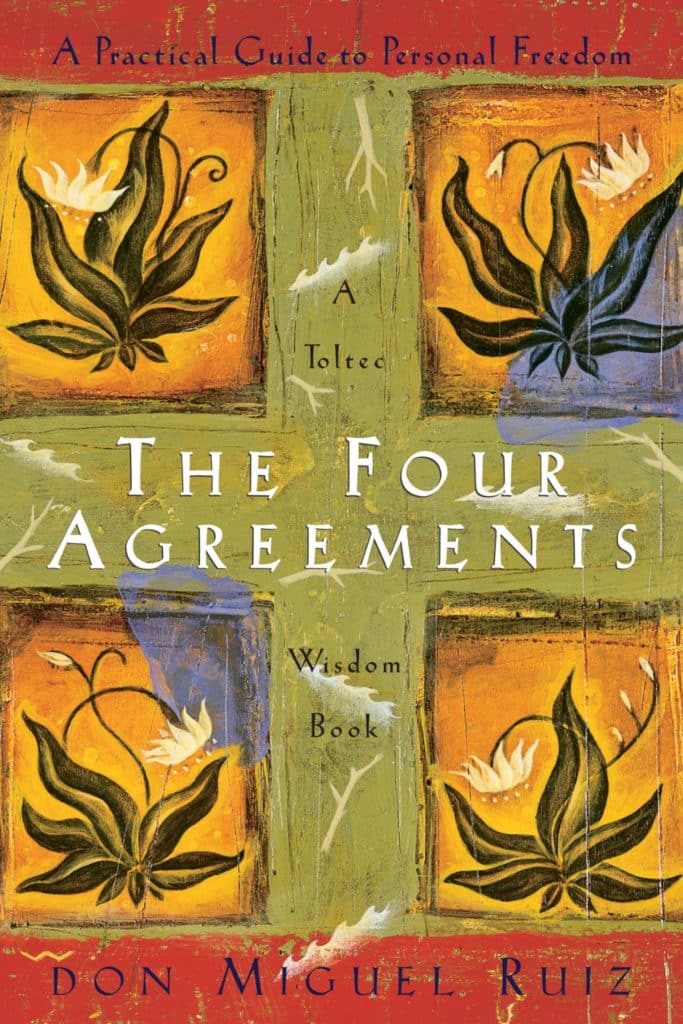 An important practice in manifestation is ridding yourself of limiting beliefs that hold you back.
In The Four Agreements: A Practical Guide to Personal Freedom by Don Miguel Ruiz, you'll learn about the source of limiting beliefs.
You'll also learn guidelines from Toltec native wisdom to help you shed your limiting beliefs and transform your life.
The Universe Has Your Back
Gabrielle Bernstein's The Universe Has Your Back: Transform Fear to Faith is another excellent read if you're working on shedding your limiting beliefs and fears and learning to live presently.
Bernstein is a prolific author of many other books about manifestation and related frameworks that many will resonate with:
Add More ~ing to Your Life (Check price)
Spirit Junkie (linked above)
May Cause Miracles (Check price)
Miracles Now (Check price)
Super Attractor (linked above)
Judgment Detox (Check price)
You are the Guru (Check price)
Happy Days (linked above)
The Witch's Guide to Manifestation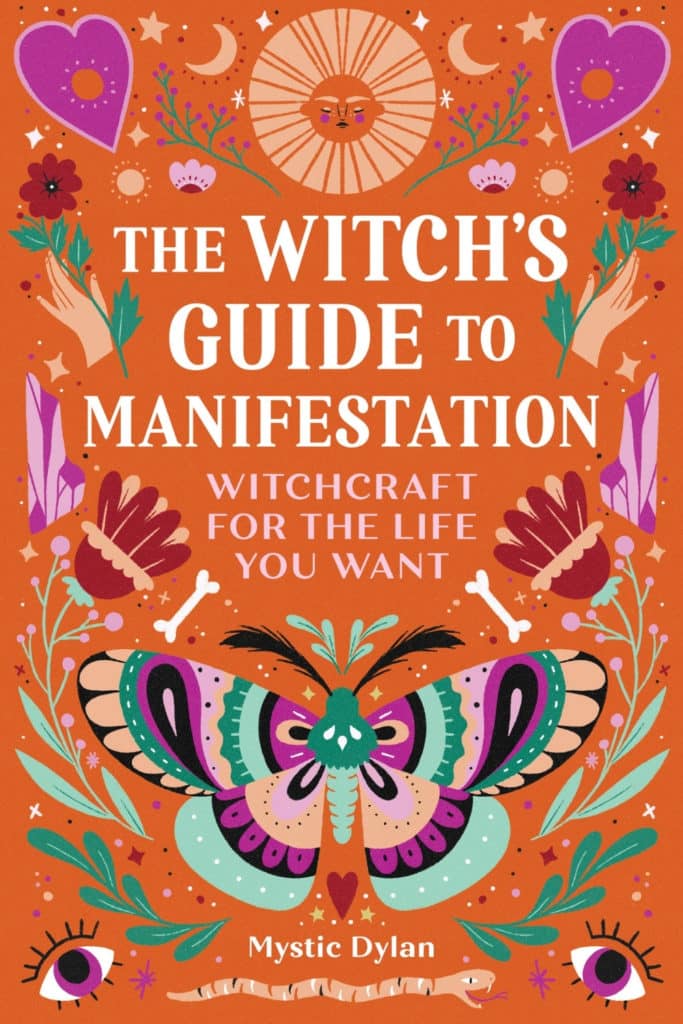 The Witch's Guide to Manifestation by Mystic Dylan is an interesting approach to manifestation unlike others in this list.
Part of this manifestation book covers the basics, but it also spends a good portion discussing witchy practices, spells, and rituals to aid in manifesting.
Even if you aren't a practicing witch, I recommend this lovely twist on the practice of manifestation.
What are your favorite manifestation books?
Share your favorite book about manifestation below to help others in their journey to a happy, fulfilled life. Then, pop over to my post about journals for manifesting to continue your journey.