When I first started Frost + Sun, I had no idea how to do proper keyword research, which led to some sad and sorry blog posts!
I tried using some of the free keyword research tools available, but none of them were helpful in finding a long tail keyword that my blog could rank for against the more experienced and established blogs.
On top of that, the various keyword research tools I had heard of at that point were way outside of my budget. That is, until I learned about Keysearch!
In this Keysearch review, I'll go over how this tool can benefit your site or business, how much it costs compared to similar tools, and how you can save money on this super affordable keyword research tool.
An introduction to Keysearch
Keysearch is a search engine optimization (SEO) and keyword research tool.
It helps with a variety of SEO strategy tasks, such as finding the best keywords to target, keyword rank tracking, and competitive research.
In addition to finding keywords to target for websites and blogs, it can also be used to find keywords for other search engines, such as YouTube, Pinterest, Amazon, Etsy, and eBay.
How does Keysearch work?
Keysearch has 6 main tools:
Keyword Research
Explorer
Competitive Analysis
YouTube Research
Ranking Tracker
Content Assistant
Keyword Research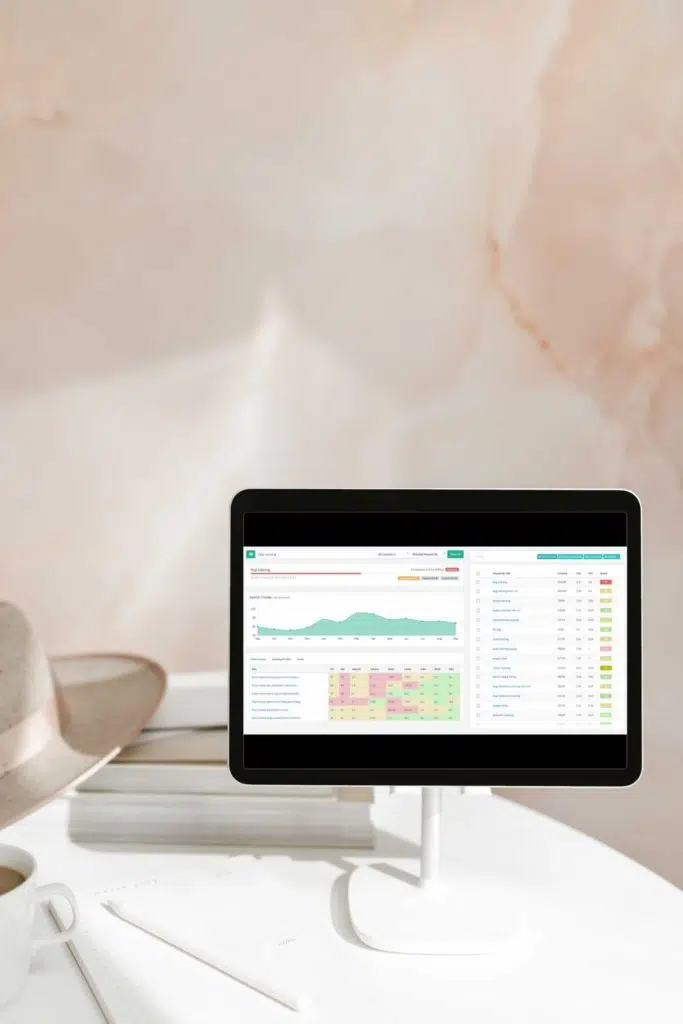 Keyword Research is the main tool that most users gravitate towards.
This is where you can search for long tail keywords to target for your blog posts, videos, or product descriptions.
All you have to do is type in your seed keyword idea, then select target location (ex: United States) and database (ex: Google).
The database dropdown is where you can select if you're trying to find keyword suggestions for non-Google SEO, such as YouTube, Pinterest, Amazon, Etsy, and eBay.
From there, the tool will spit out a list of relevant keywords, monthly search volume, and keyword difficulty scores.
The higher the search volume and lower the difficulty score, the better your chances are for ranking quickly.
Under Keyword Research, you'll also find the Quick Difficulty, My Lists, and Brainstorm tools.
Quick Difficulty is like keyword research, but in bulk (up to 50 keywords).
My Lists is where you can save individual keywords. I create lists for every single post! In addition, I like to create lists of blog post ideas for future topics.
For example, as a travel blogger, I'll research keywords related to an upcoming travel destination so I can decide before I go what blog posts I'll write about.
This also helps me refine my travel itinerary to ensure I can get the right content while I'm there!
Last up is the Brainstorm tool, where you can search a keyword to find related keywords in multiple databases at the same time (Google, Yahoo, Bing, YouTube, Amazon, eBay).
You can also catch a glimpse of search trends on Twitter and Google for the day, which can help with social media planning.
Explorer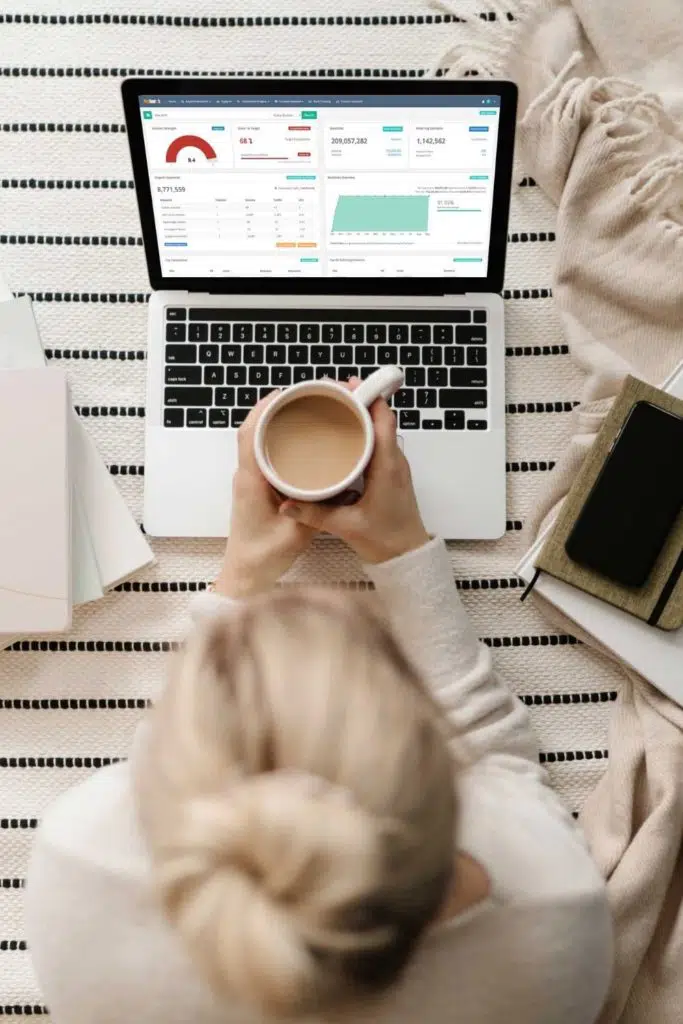 The Explorer tool gives you a report card on how a domain is doing in regard to your SEO efforts. I like to use this tool to see how my blogs are doing overall.
The report tells you things like top competitors, top keywords, domain strength, # of backlinks, difficulty score max to target, and so on.
It's also one of the first things I do when taking on a new client for Pinterest or Website Growth management, so I have a solid understanding of what I'm starting with.
Competitive Analysis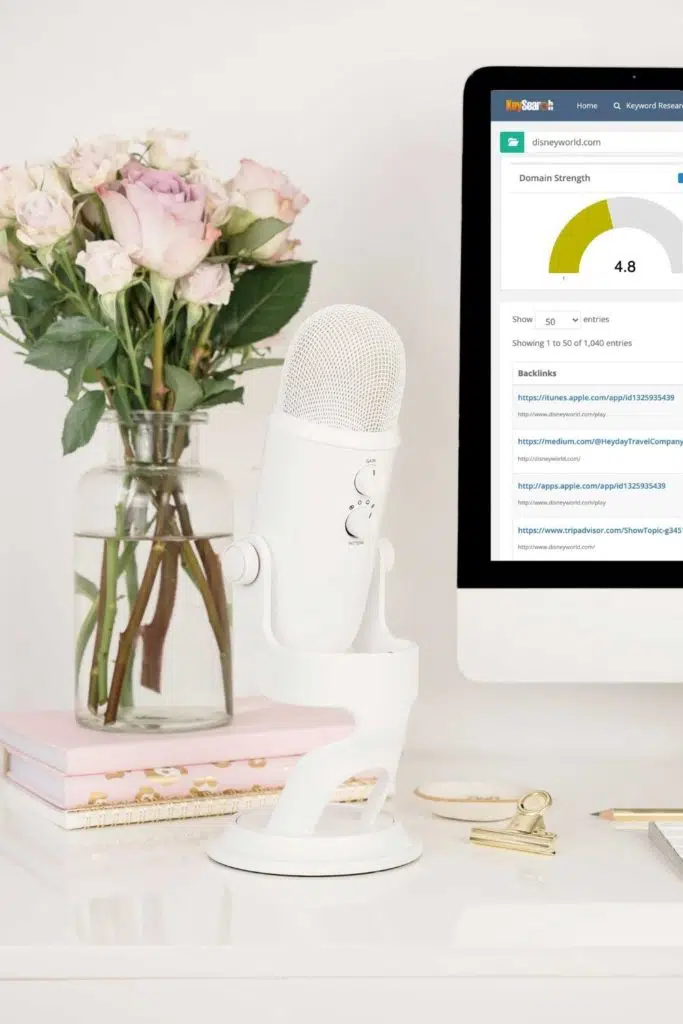 The Competitive Analysis tools include:
Backlink Checker
Organic Keywords
Competitor Gap
URL Metrics
Page Analyzer
The Backlink Checker will tell you what backlinks your competitor has for a particular page or post.
The Organic Keywords tool will tell you what keywords your competitors are ranking for.
The Competitor Gap Analysis compares your site to a competitor and tells you what keywords your competitor is ranking for that you aren't.
The URL Metrics tool is similar to the Explorer tool, but allows you to search 20 domains at the same time.
The output is less detailed compared to the Explorer tool, but sometimes the detail isn't needed.
Lastly, the Page Analyzer can be used to pull up SEO stats about a post or page.
This tool is especially helpful when updating a post to improve rankings, whether it be to see what you can do better than your competitor or to see where your own post might not be doing as well as it could.
YouTube Research
These tools include:
Keyword Research
YouTube Difficulty Checker
YouTube List Tracker
These tools are exactly the same as the Keyword Research, Difficulty, and List tools under Keyword Research, but specifically geared toward YouTube.
If you're managing both a blog or website and YouTube channel, this will help keep your research and lists separate between the 2.
Rank Tracking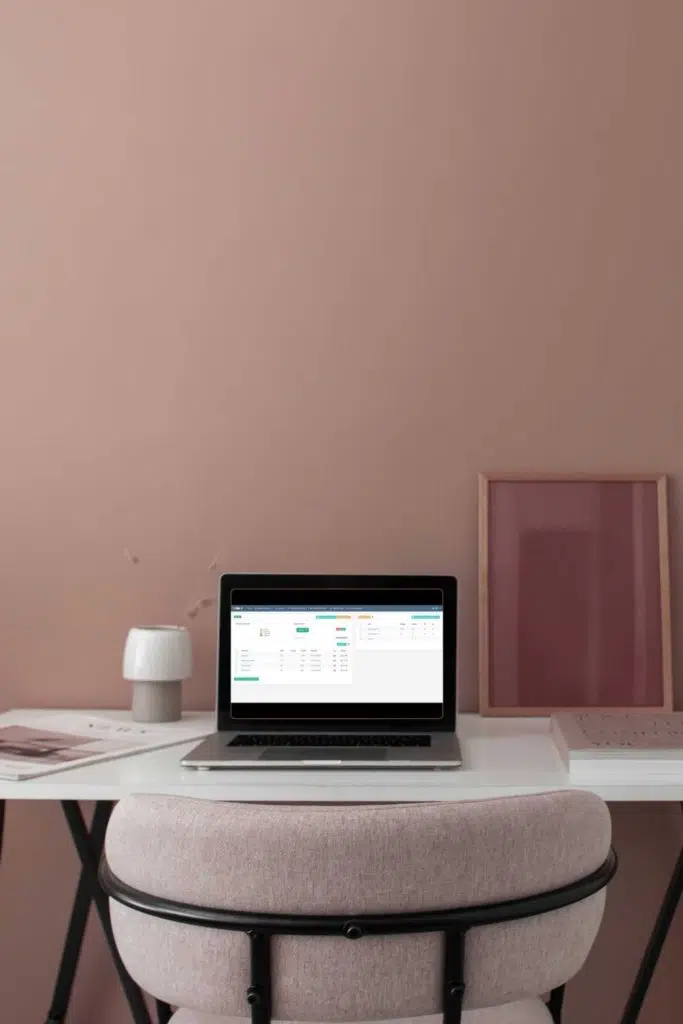 The Rank Tracking tool is exactly what it sounds like – a tool for tracking your keyword rank.
I check this tool every single day to see how my top keywords are doing.
This helps me see which posts are doing well and which might need an update. It also helps ensure I don't lose momentum on my top ranking posts.
Content Assistant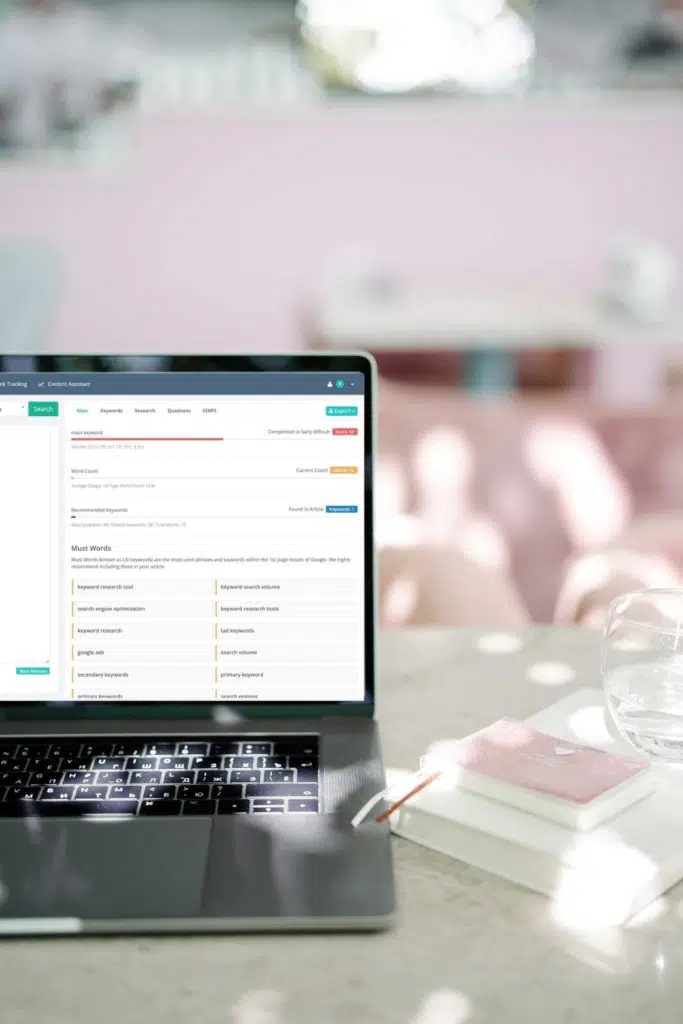 Last up is the Content Assistant tool, which helps guide you in writing or revising a blog post to rank well for your preferred keyword.
One of the most helpful features in this tool is that it analyzes your content for related keywords that potential readers are looking for to ensure you include it in your content.
You'll also be able to see the length of your competitors' content, which can help you determine if your content is too thin than the top ranking posts or perhaps too lengthy for what potential readers are looking for.
Is Keysearch free?
Keysearch offers a 1 month trial for free.
Most SEO tools only give you a week, so this is a fantastic deal. A solid month will give you a good idea if this tool is the right one for you.
The free trial includes:
5 daily keyword searches & analysis
YouTube research
Content assistant tool
Reporting/API access
How much does Keysearch cost?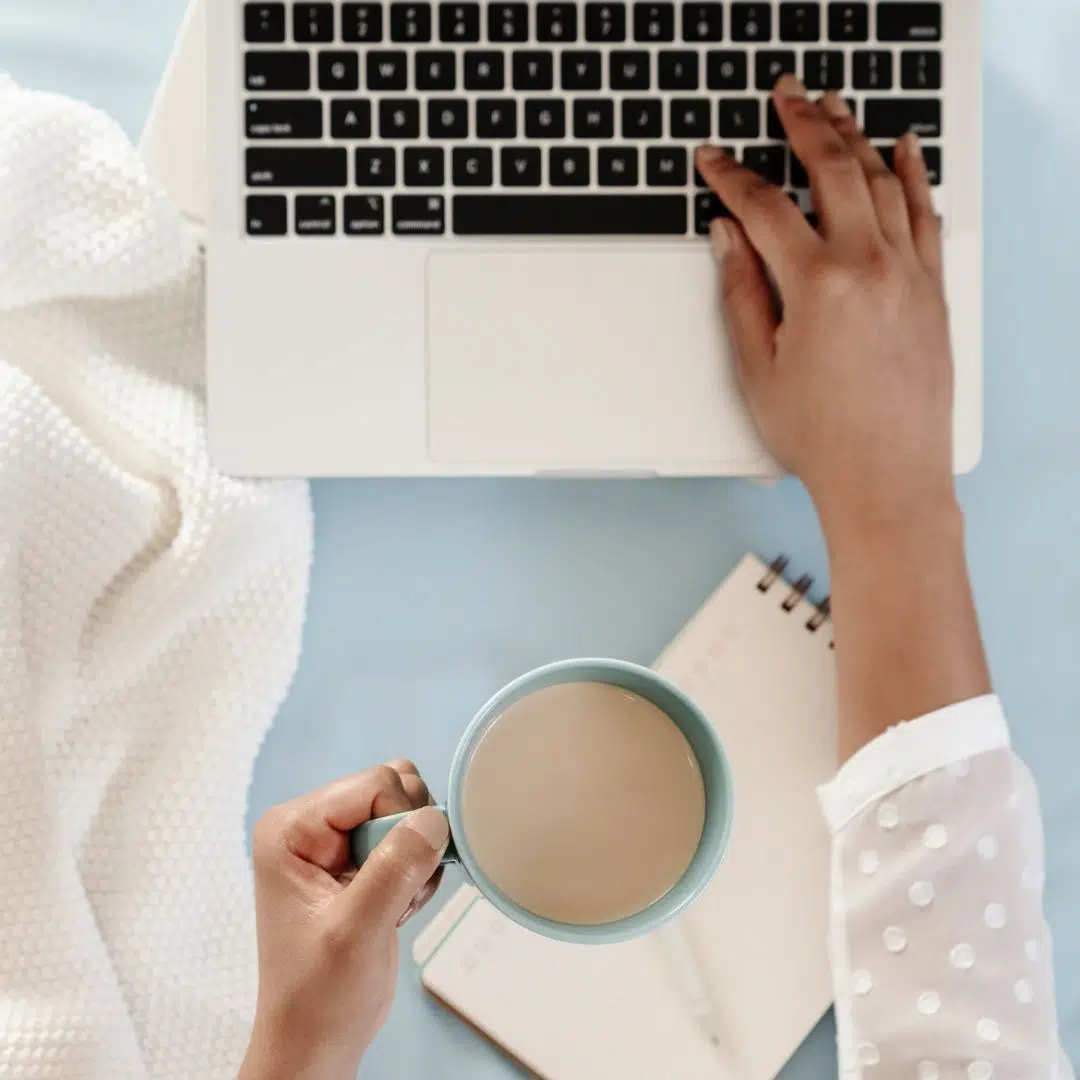 After your free 1-month trial is up, you can continue to access the tool via 2 plans: Starter or Pro.
The Keysearch Starter plan starts at $17 per month.
If you pay for a year up front, it's $169 per year, which saves you $35 or roughly 2 months free!
The Starter plan includes:
200 daily searches & analysis
YouTube research
Content assistant tool
Rank tracker for up to 50 keywords
Competitive analysis tools
Reporting/API access
The Keysearch Pro plan starts at $34 per month.
If you pay for a year up front, it's $279, which saves you $129 or almost 4 months free! This is an absolute STEAL!!
Add-ons are available for either plan, such as adding additional spots for the rank tracker.
However, I use the starter annual plan and do just fine with that!
*All prices are in US dollars.
Is Keysearch worth it?
Yes, Keysearch is absolutely worth it!
All of the SEO tools that this great tool provides are super easy to use and intuitive, even for new users.
It is also very budget-friendly, starting at less than $20 per month or less than $200 per year.
Other, more expensive, keyword research tools on the market often cost several hundred dollars per month.
Imagine all the other upgrades you could make for your website by using Keysearch!
Despite the easy and intuitive design and low cost, Keysearch is a solid keyword research tool that is jam-packed with other valuable tools to help you grow your websites or businesses.
You honestly can't go wrong with this essential blogging tool.
Are you ready to use Keysearch?
If you're ready to use Keysearch, sign up for your Starter or Pro account today.
Use my Keysearch discount code (KSDISC) for 20% off ANY plan, including annual plans!
For more blogging and Pinterest tips, check out these posts:
---
About the author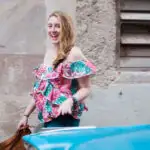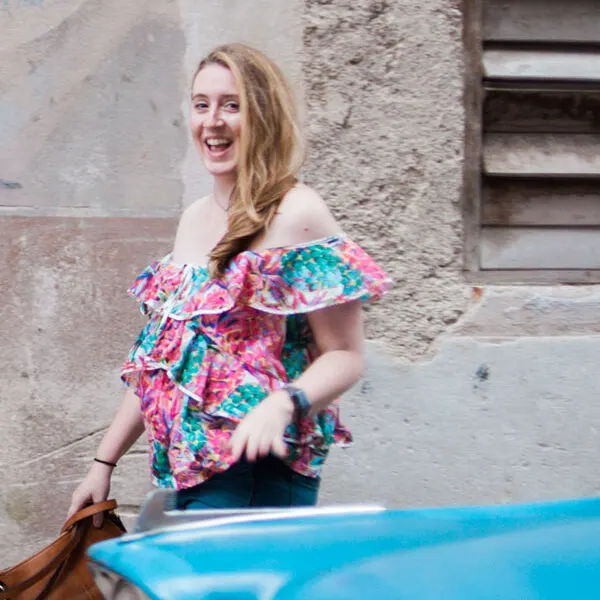 Meg Frost is a Boston-based travel blogger that helps people embrace technology to make vacation planning and traveling wicked easy, affordable, and fun.
She holds an M.A. in Journalism from Northeastern University and B.S. in Communication & American Studies from University of Miami.
---
This post was originally published October 4, 2021. It was last updated October 16, 2022.