If you're planning a trip to Austin, Texas, it's important to know what to wear for the weather and the activities you'll be doing.
Austin is known for its warm climate, but the weather can vary greatly depending on the season.
In this blog post, I'll cover what to wear in Austin, TX for the winter, spring, summer, and fall seasons.
I'll also give you some outfit ideas and tips for dressing for festivals, concerts, and outdoor activities, such as hiking.
What to wear in Austin, TX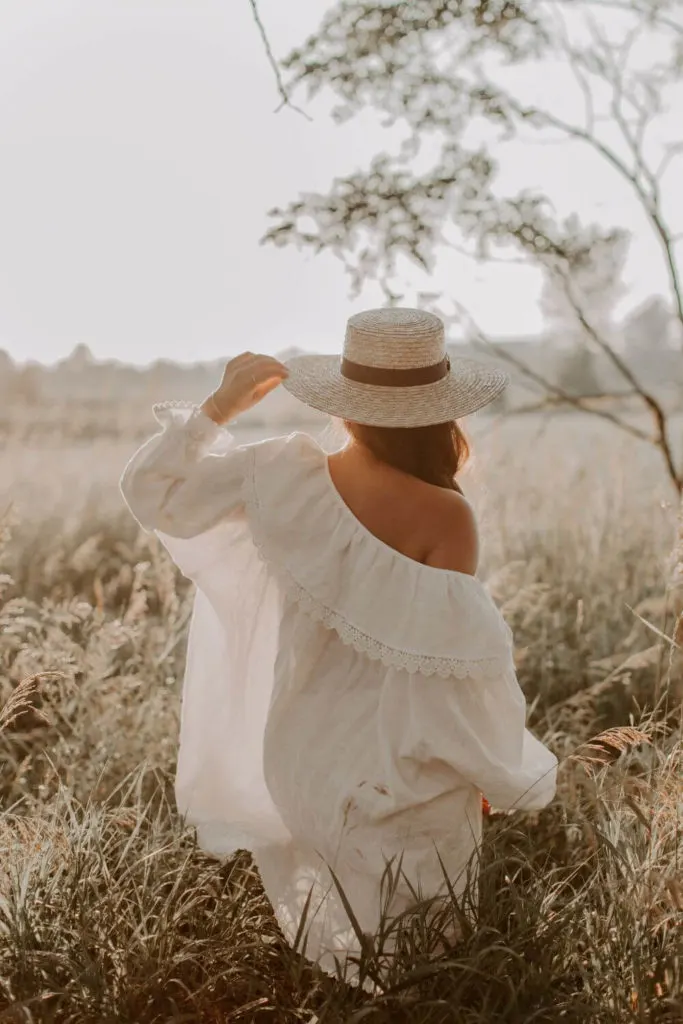 No matter the season, Austin has a laid-back vibe and casual dress is the norm.
For a casual daytime look, consider wearing comfortable shorts, a t-shirt, and sandals.
Canvas sneakers are also a good option for a more supportive shoe that won't make your feet sweat too much.
For a more dressed-up look, jeans, a blouse, and boots are a great option. A boho-chic maxi dress or floral frock is also a fun option for nighttime.
Lastly, whether you're into the Country music scene or not, cowboy boots are also a fun option.
And of course, lots of denim – denim jackets, jeans, jumpsuits, shorts, cargo skirts; basically whatever your heart desires when it comes to denim!
As for a bag, stick with something that's easy to carry and zips, like a fanny pack, mini backpack, or small handbag.
If you'll be hitting up the boutiques, bring a reusable shopping bag along to avoid single-use plastic bags.
Festivals and concerts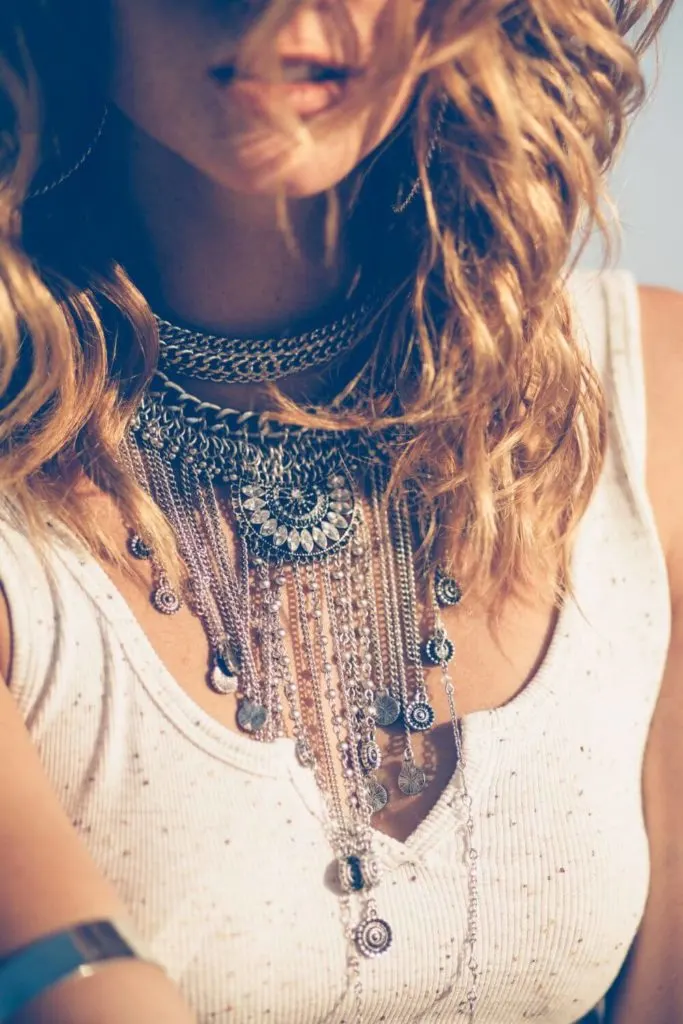 Austin is known for its music festivals and concerts, such as South by Southwest (SXSW) and Austin City Limits Music Festival (ACL).
For these events, it's important to dress comfortably for standing and walking for long periods of time.
That's not to say you can't look cute will doing that!
Consider wearing comfortable shoes, a lightweight dress or skirt, and a hat or sunglasses for sun protection.
Whatever you do, don't wear brand new shoes that you've not broken in, even if they're sneakers.
Plus, if you'll be outside, you're better off wearing an older pair of sneakers that you don't mind getting dirty.
If you'll be inside at a concert venue, such as on Rainey Street, South Congress, or East Austin, jeans and a flirty top or a fun dress is perfect.
Again, Austin is more casual, so think flowy and flirty, rather than bodycon.
You can probably get away with boots or heels for a shorter concert. But honestly, these days, sneakers are more and more acceptable at clubs and night venues.
Check the dress code ahead of time, just in case!
Outdoor activities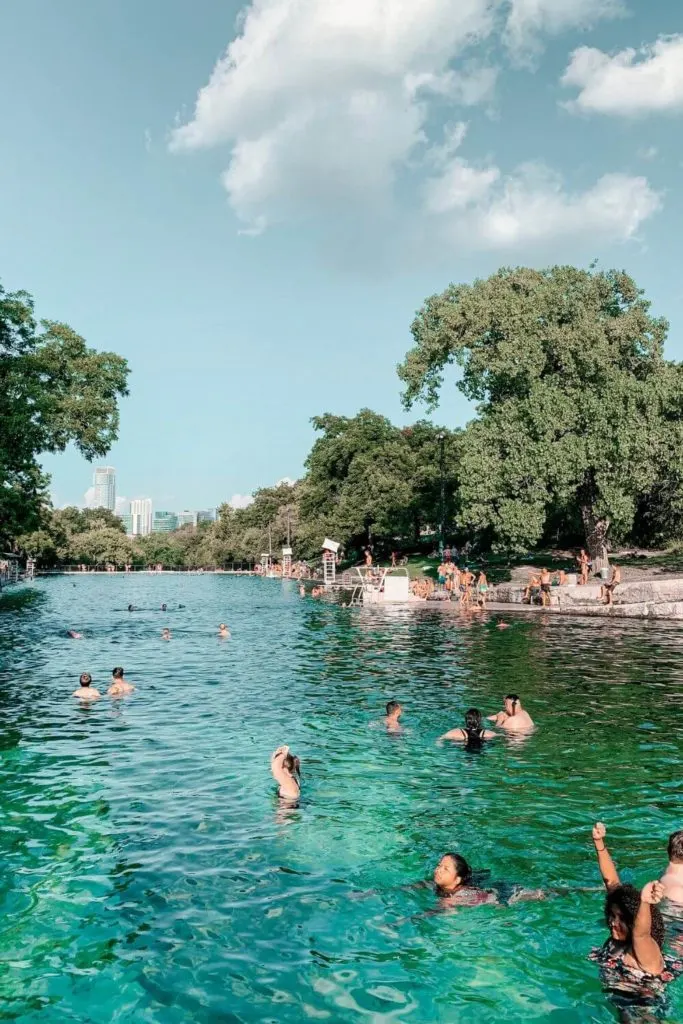 If you're planning on hiking, swimming, river tubing or other outdoor activities in Austin, it's important to dress for the activity.
For hiking, wear comfortable, breathable clothing, hiking boots or trail sneakers, and a hat for sun protection.
For swimming or river tubing, wear a swimsuit, water shoes or sandals, and a rash guard or lightweight shirt for sun protection.
Board shorts are also a good idea if you'll be in the water for a while.
When it comes to biking, kayaking, canoeing, or other outdoorsy or athletic activities, stick to similar clothes as hiking, but trade the hiking boots for sneakers.
Lastly, regardless of the activity you'll be doing, bring along a refillable water bottle so you can stay hydrated.
Weather in Austin by season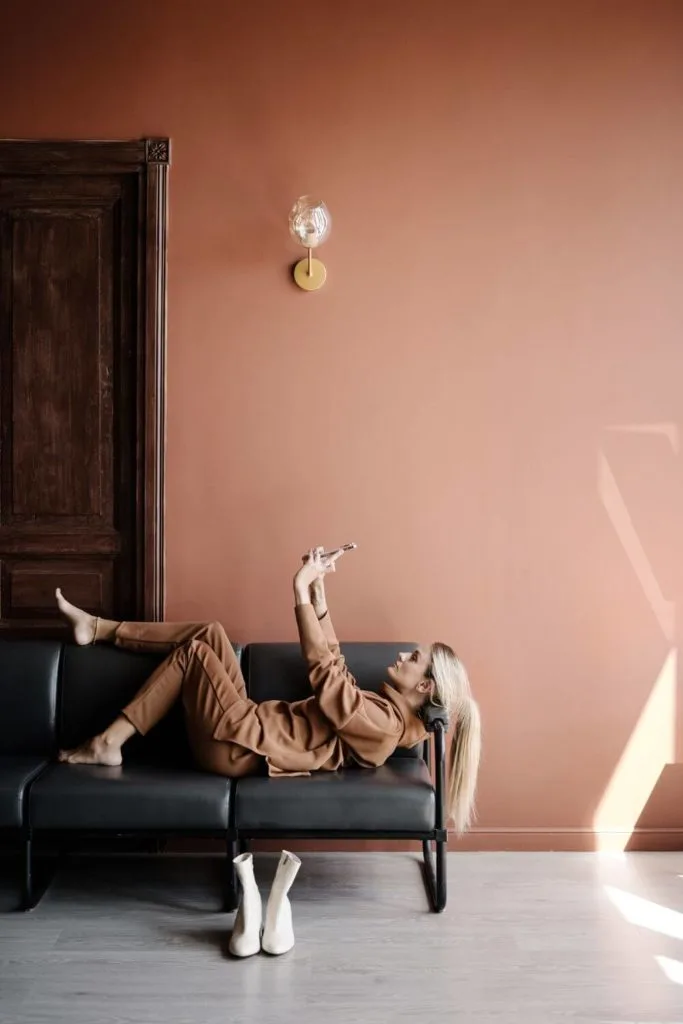 In addition to the outfit ideas above, there are a few extra items you may want to pack depending on when you'll be visiting Austin. Weather data provided by US Climate Data.
Winter (December – February)
Winters in Austin are generally mild with occasional cold snaps.
Average temperatures range from the low-40s to mid 60s (Fahrenheit).
While it doesn't snow often in Austin, it's still important to dress in layers and be prepared for cooler temperatures.
Definitely throw in some warm layers if you'll be visiting in the Winter, such as pants, jeans, sweaters, and a jacket. A faux fur or sherpa vest is also a fun option that'll keep you warm!
Spring (March – May)
Spring is a beautiful time to visit Austin, with warm days and cool nights. It's also when the infamous SXSW festival is held.
Average temperatures range from the low-50s to mid-80s.
Be sure to pack lightweight layers and comfortable shoes for walking around the city.
Summer (June – August)
Austin summers are hot and humid, with temperatures often reaching the high 90s and even into the 100s.
Lightweight, breathable clothing is essential, as well as sunscreen, a hat, and sunglasses.
Definitely pack a swimsuit, as well, whether it be for the hotel pool, river tubing, or swimming at Barton Springs.
Fall (September – November)
Fall in Austin is generally mild, with temperatures ranging from the mid-50s to low 90s.
As you can see, that's a pretty big range! Fall is definitely a big transition weather-wise in Austin, with early fall on the warmer side (still getting days in the 90s) and later fall on the cooler side (with many days in the 50s and 60s)
This is a great time to pack a few extra layers, as the temperature can vary greatly from day to night or even day to day!
Shop this post
Are you ready to start packing? Check out these fun outfits and accessories that are perfect for Austin, TX!
What will you wear in Austin, Texas?
In summary, Austin's weather varies greatly depending on the season, so it's important to pack accordingly.
Casual dress is the norm, but consider dressing up for festivals and concerts.
For outdoor activities, dress for the activity and be prepared for sun protection.
With these tips, you'll be able to dress appropriately and comfortably for your Austin adventure.
Next up, check out these Texas travel tips:
This post was originally published March 10, 2016. It was last updated April 12, 2023.