Austin, TX is a diverse city full of rich experiences.
Known as the capital of live music, Austin is also loaded with other wonderful things to do, such as chow down on delicious food, admire art, and be one with nature.
If you're looking for ideas on things to do in Austin, check out this guide!
1. Watch the Congress Avenue Bridge bats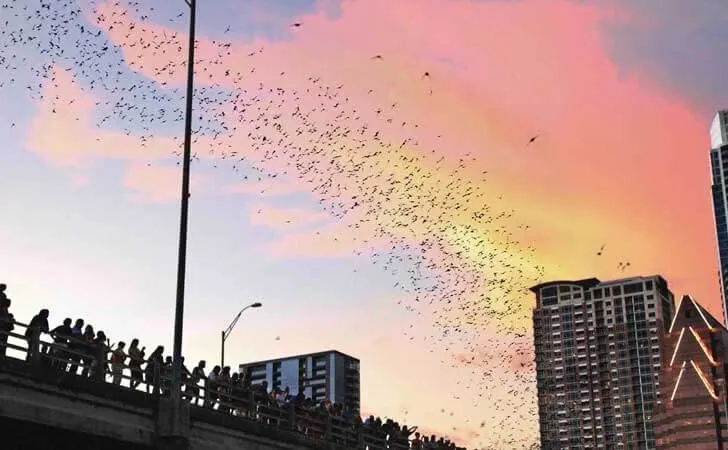 Austin is home to North America's largest urban bat colony.
The bats migrate from central Mexico in the Spring and make their home underneath the Congress Avenue Bridge in downtown Austin.
The bats emerge from the bridge each night from Spring through Fall, creating quite the site.
Even if bats make you a bit squeamish, this is definitely a fun thing to do in ATX and is not to be missed!
2. Hit up the vinyl record stores
Given its reputation for the best live music, Austin has great options if you're into digging for vinyl records.
I suggest hitting up Breakaway Records, End of an Ear, and Waterloo Records to find new gems for your record collection.
3. Check out the brewery tours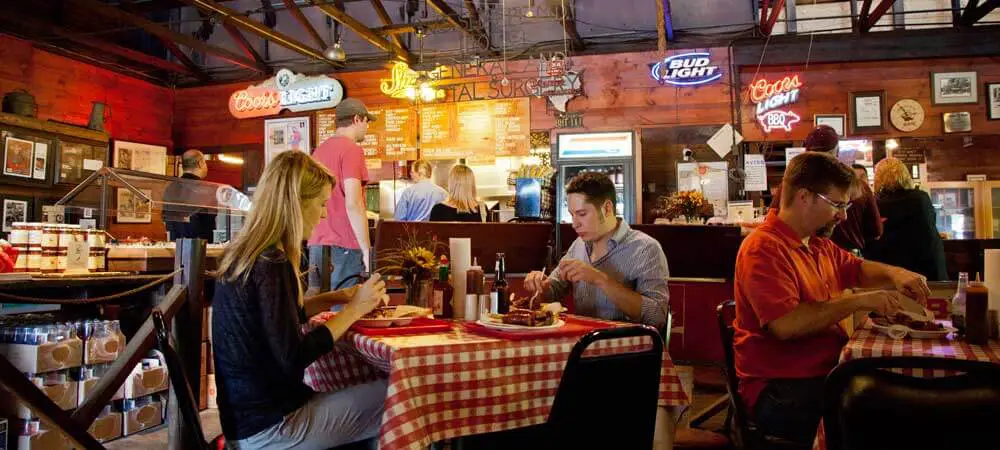 Austin has exploded as a foodie scene in the past decade or so. As yummy as Tex-Mex and BBQ are, Austin's food scene is so much more.
Be sure to check out my guide on where to eat in Austin if you want to know more.
Not only does Texas have delicious food, they have tasty craft beer, as well.
While you could hit up one of the many fun bars in ATX, how about taking a tour of a local brewery instead?
A few breweries with tours and taprooms include (512) Brewing Company, Adelbert's Brewery, Blue Owl Brewing, Jester King Brewery, and Thirsty Planet.
There are also tour companies that arrange to visit several breweries over an afternoon or evening, such as ATXcursions and The Austin Brew Bus.
Please remember to drink responsibly and always use a designated driver when drinking alcohol.
4. Celebrate Eeyore's birthday
Eeyore's Birthday is a day long celebration originally started in honor of Winnie the Pooh's sadsy friend, Eeyore, more than 50 years ago.
Today, the party raises money for local non-profits and features music, costume contest, food and drink – and of course, lots of fun in the park.
The event is traditionally held the last Saturday in April at Pease District Park.
5. Visit a museum
Austin has no shortage of fabulous museums to wander. The Contemporary Austin boasts two locations, plus an art school.
My favorite exhibit at The Contemporary Austin is the Betty and Edward Marcus Outdoor Sculpture Park.
Another impressive art museum is the Mexic-Arte Museum in downtown Austin.
The Mexic-Arte Museum includes both traditional and contemporary Mexican, Latino and Latin American art collections.
Originally known as the Austin Children's Museum, Thinkery is a hands-on learn and play space for children. A definite must, if you're traveling with kiddos.
The LBJ Presidential Library is another fun educational stop, which includes a replica of the Oval Office.
Rounding out my picks for educational experiences is the Bullock Museum, which explores the history of the state of Texas.
Car aficionados will definitely want to stop by the Austin Rock & Roll Car Museum, which hosts an impressive collection of slick cards, including the Ghostbusters Cadillac and JFK's 1962 Lincoln Continental.
The museum is only open 2 days a month: the 1st and 3rd Saturday, from 10am to 3pm.
6. Catch a live music show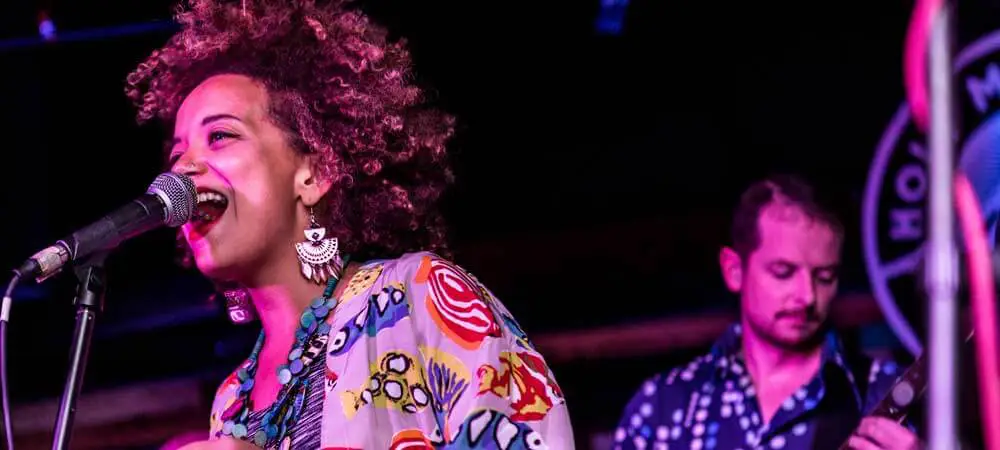 Austin is the perfect destination for a weekend spent grooving to good tunes and checking out new music acts. After all, Austin is the Live Music Capital of the World.
Austin City Limits and SXSW are arguably the best known music festivals in the area, but certainly not the only ones worth traveling to ATX to attend.
Other excellent music festivals in the Live Music Capital of the World include Euphoria, Levitation, and Old Settler's Music Festival.
7. Watch a movie at the Alamo Drafthouse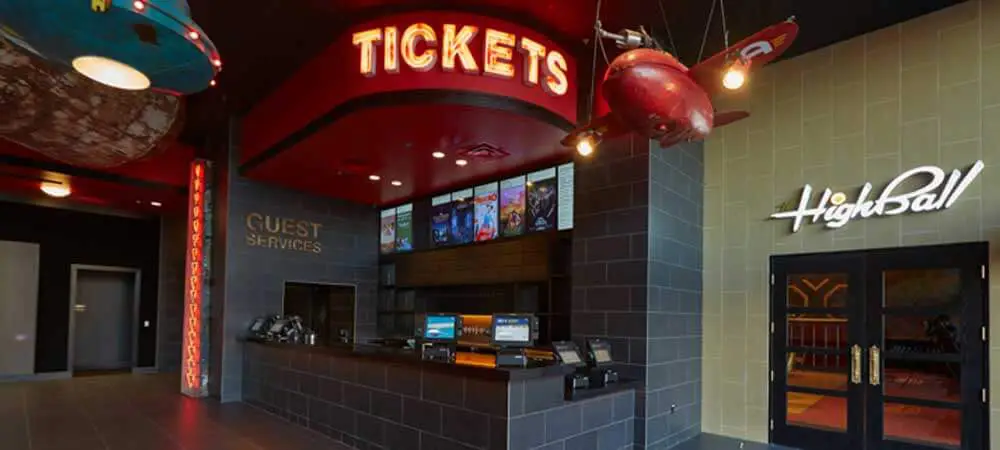 You can't hit up Austin without an afternoon or evening at the Alamo Drafthouse.
Originally founded in Austin, the Alamo Drafthouse is a small chain of cinemas across the US, that is more than just a place to see the latest blockbuster movie.
Grab a bite to eat or drink and enjoy the latest releases. Or enjoy their unique cinema series, such as Afternoon Tea, Girlie Night, Sing-a-longs, and more.
8. Enjoy outdoor activities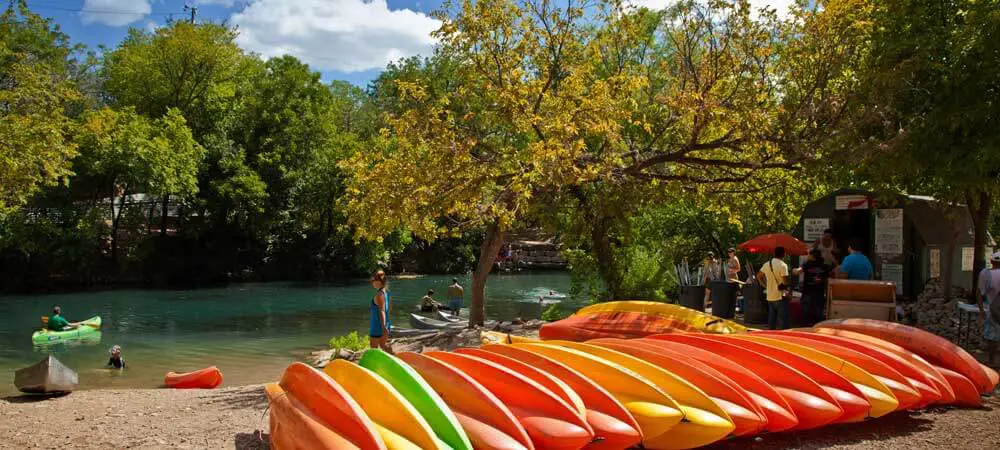 Austin might be a city, but it has its fair share of downright gorgeous parks and outdoor spaces.
Zilker Park, which sits across from Lady Bird Lake, includes just over 350 acres of land.
Zilker Park includes hiking and biking trails, two stunning gardens (Umlauf Sculpture Garden and the Zilker Botanical Garden), as well as a spring-fed swimming pool (Barton Springs Pool).
McKinley Falls State Park and Mt. Bonnell are great for hiking.
Lastly, if you're up for an adventure of the clothing-optional sort, Hippie Hollow Park will be right up your alley.
9. Visit the HOPE Outdoor Gallery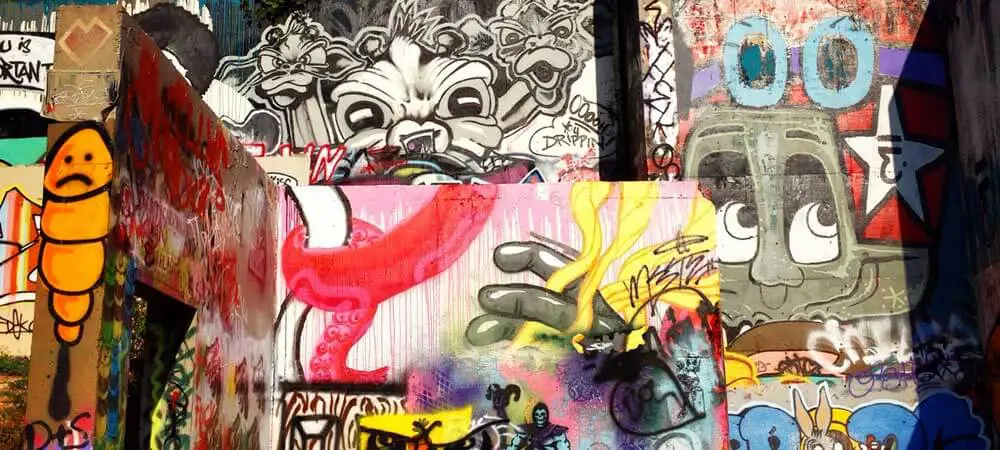 If you're a fan of street art, be sure to make a stop at the HOPE Outdoor Gallery.
The street art gallery originally started at 11th & Baylor, the site of a proposed condo development in the 1980s.
However, it closed in 2019 and will open at a new location next to Carson Creek Ranch, where many festivals are held.
The leftover foundation now serves as a canvas for inspiring street art, supported by the HOPE campaign.
Aside from the HOPE Outdoor Gallery, Austin is full of street art throughout the city, so keep an eye out for fun murals and street art as you tour the city.
10. Shop for vintage clothing
Austin is packed with vintage clothing stores. So much so, I could probably spend an entire weekend shopping for vintage clothes there!
If you're pressed for time, here are a few of my favorite vintage clothing stores in ATX:
Speaking of cute clothes, check out my post on what to pack for Austin and get ready for one rad trip!
What are your favorite things to do in Austin, Texas?
Let me know in the comments below what your favorite Austin activities are.
Up next, check out more of my favorite travel tips for Austin and beyond:
---
About the author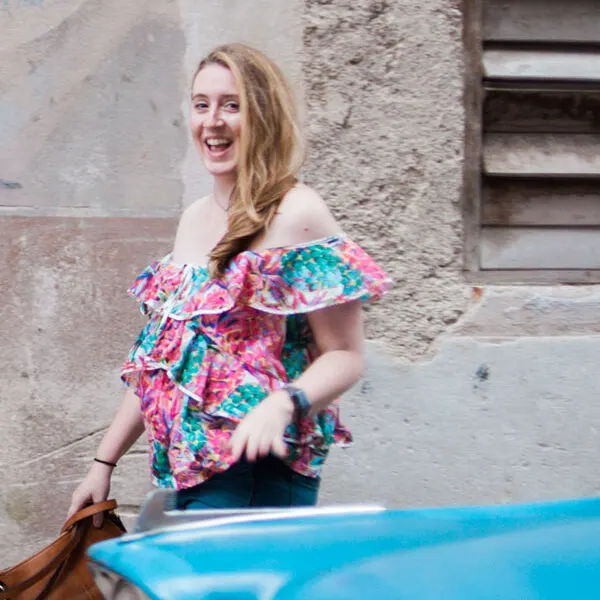 Meg Frost is a Boston-based travel blogger that helps people embrace technology to make vacation planning and traveling wicked easy, affordable, and fun.
She holds an M.A. in Journalism from Northeastern University and B.S. in Communication & American Studies from University of Miami.
---
This post was originally published March 10, 2016. It was last updated November 15, 2022.