Some of my favorite photos to post on Instagram are the ones that capture the sunshine.
Rays peeking through the trees, the sun casting glitter on peoples skin and hair, cats napping in sun spots.
You know – the ones where you can just feel the warmth of the sun just from looking at them.
A perfect photo deserves the perfect caption.
So if you're stuck on what to pair with your beautiful sunshine photo, keep reading for 85 sunshine captions for Instagram.
Sunshine quotes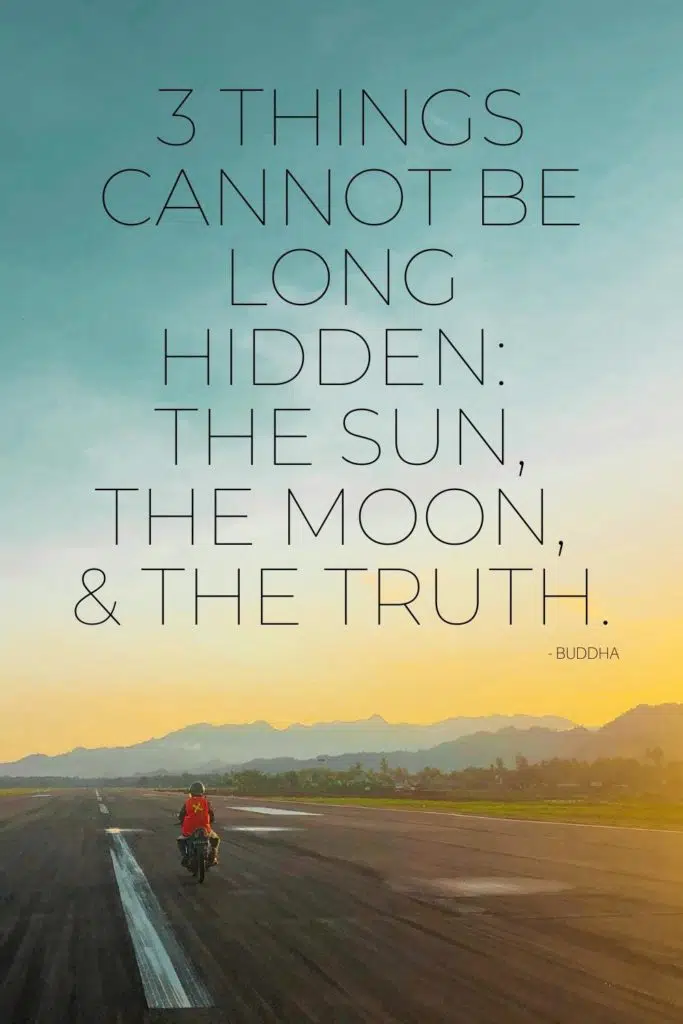 Check out these quotes that make the perfect sunshine caption for Instagram.
---
Danger gleams like sunshine to a brave man's eyes. – Euripedes
How glorious a greeting the sun gives the mountains! – John Muir
A good laugh is sunshine in the house. – William Makepeace Thackery
Some people are so much sunshine to the square inch. – Walt Whitman
Kindness is the sunshine in which virtue grows. – Robert Green Ingersoll
Sunshine is a welcome thing. It brings a lot of brightness. – Jimmie Davis
It's never easy to lose. But life is not all sunshine and roses. – AB de Villiers
If you want to see the sunshine, you have to weather the storm – Frank Lane
Three things cannot be long hidden: the sun, the moon, and the truth. – Buddha
It is the artist's business to create sunshine when the sun fails. – Romain Rolland
Remember, you're the one who can fill the world with sunshine. – Disney's Snow White
Truth is like the sun. You can shut it out for a time, but it ain't goin' away. – Elvis Presley
A flower cannot blossom without sunshine, and man cannot live without love. – Max Muller
If I can be somewhere with sunshine and have bare feet and a book, I'm happy. – KT Tunstall
Some old fashioned things like fresh air and sunshine are hard to beat. – Laura Ingalls Wilder
The two basic items necessary to sustain life are sunshine and coconut milk. – Dustin Hoffman
If you spend your whole life waiting for the storm, you'll never enjoy the sunshine. – Morris West
Keep your face always toward the sunshine and the shadows will fall behind you. – Walt Whitman
Sometimes sunshine is good for the soul, but I always make sure to wear a big hat. – Miranda Kerr
He that will enjoy the brightness of sunshine must quit the coolness of the shade. – Samuel Johnson
Those who bring sunshine into the lives of others cannot keep it from themselves. – James M. Barrie
Wherever you go, no matter what the weather, always bring your own sunshine. – Anthony J. D'Angelo
Just living is not enough. One must have sunshine, freedom, and a little flower. – Hans Christian Andersen
Never give up. Today is hard, tomorrow will be worse, but the day after tomorrow will be sunshine. – Jack Ma
Summer means happy times and good sunshine. It means going to the beach, going to Disneyland, having fun. – Brian Wilson
It's so easy to be there when it's all sunshine, but it really takes strength and courage to be there for each other during the dark times. – Bindi Irwin
Far away there in the sunshine are my highest aspirations. I may not reach them, but I can look up and see their beauty, believe in them, and try to follow where they lead. – Louisa May Alcott
Sunshine captions for Instagram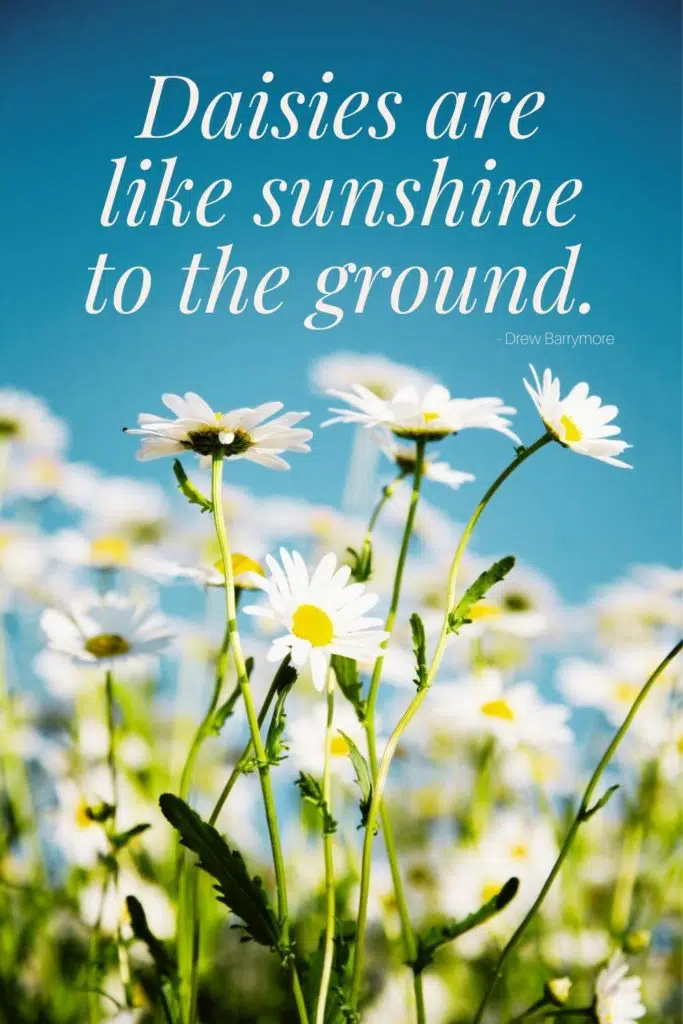 For short and sweet sun captions for Instagram, swipe from the list below.
---
Sunshinin'
Sunkissed.
Golden days.
🌞☀️🌞☀️🌞☀️
Rays for days.
Sunny days ☀️
Rise and shine.
Hello, sunshine.
Eternal sunshine.
Chasing sunshine.
Soakin' up the sun.
Let the sunshine in.
Little Miss Sunshine
Made for sunny days.
You feel like sunshine.
Sunshine & feelin' fine.
You are my sunshine 🌞
Sunshine state of mind.
Bring your own sunshine.
Good morning, Sunshine.
Girls just wanna have sun.
Bringin' my own sunshine.
She sparkles like sunshine.
Sending some sunshine your way.
The sun is new each day. – Hericlitus
Don't ever let anyone steal your sunshine.
Friends are the sunshine of life. – John Hay
The sun is gone, but I have a light. – Kurt Cobain
When you can't find the sunshine, be the sunshine.
Live in the sunshine. Swim in the sea. Drink the wild air.
Love that [location] sunshine Ex. Love that Cabo sunshine.
Daisies are like sunshine to the ground. – Drew Barrymore
Sunny day, chasing the clouds a way. – Sesame Street Theme
A day without sunshine is like, you know, night. – Steve Martin
I'm gonna soak up the sun. – Soak Up the Sun by Sheryl Crow
I'm walking on sunshine… – Walking on Sunshine by Katrina and the Waves
Good times, sunshine, and summertime. – Sunshine and Summertime by Faith Hill
You are the sunshine of my life. – You Are the Sunshine of My Life by Stevie Wonder
On an island in the sun, we'll all be playing and having fun. – Island in the Sun by Weezer
Ain't no sunshine when she's gone… – Ain't No Sunshine When She's Gone by Bill Withers
I got a pocket, got a pocketful of sunshine… – Pocketful of Sunshine by Natasha Bedingfield
And that's the sound of sunshine coming down! – The Sound of Sunshine by Michael Franti & Spearhead
Literary sunshine quotes for Instagram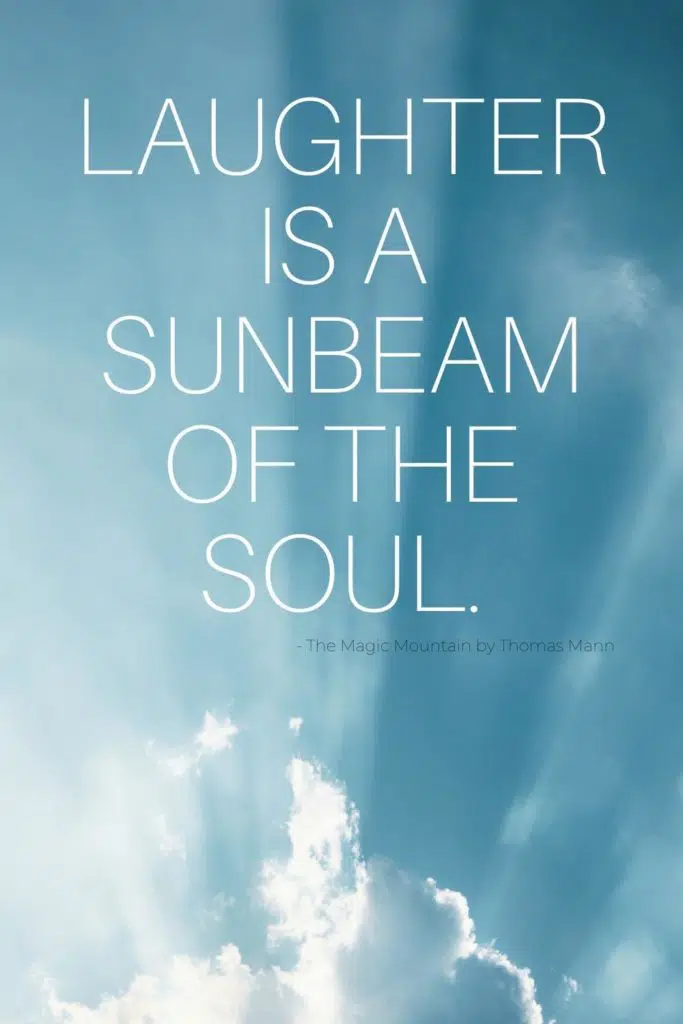 Swipe sunshine quotes for instagram from your favorite books.
---
Laughter is a sunbeam of the soul. – The Magic Mountain by Thomas Mann
Even for me, life had its gleams of sunshine. – Charlotte Brontë by Jane Eyre
Thou must gather thine own sunshine. – Scarlet Letter by Nathaniel Hawthorne
Some people seem to get all sunshine, and some all shadow… – Little Women by Louisa May Alcott
The sun is a daily reminder that we too can rise again from the darkness, that we too can shine our own light. – Sara Ajna, author
Sunshine lyrics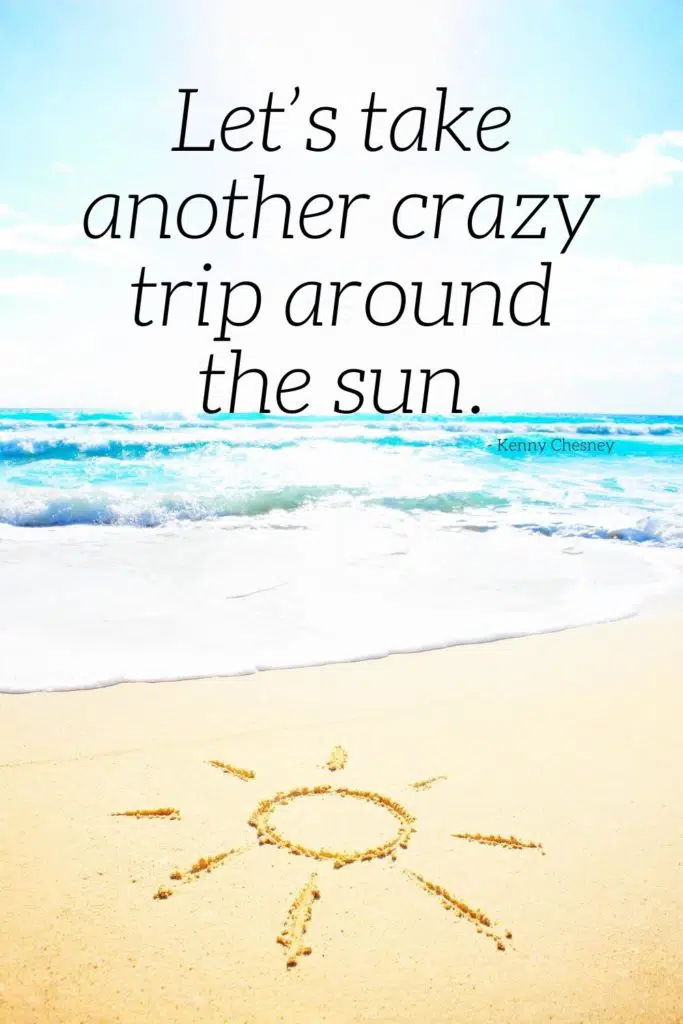 Song lyrics are another fun way to caption your Instagram photos. Here are some of my favorite sun and sunshine lyrics to use.
---
I've got sunshine on a cloudy day. – My Girl by The Temptations
Let the sun shine. Let the sunshine in. – Aquarius by 5th Dimension
…my sun doesn't shine without you. – Without You by Charlie Wilson
I'm bringing back the sunshine. – Bringing Back the Sunshine by Blake Shelton
Sunshine, sunshine, raining sunshine. – Raining Sunshine by Miranda Cosgrove
Let's take another crazy trip around the sun. – Trip Around the Sun by Kenny Chesney
Just one more candle and a trip around the sun. – Trip Around the Sun by Jimmy Buffet
Here comes the sun, do do do do. Here comes the sun and I say it's alright. – Here Comes the Sun by The Beatles
I got that sunshine in my pocket, got that good soul in my feet. – CAN'T STOP THE FEELING! by Justin Timberlake
Keep your nose out the sky, keep your heart to god, and keep your face to the risin' sun. – Family Business by Kanye West
We had joy, we had fun, we had seasons in the sun. – Seasons in the Sun by Terry Jacks. Also covered by Westlife in 1999.
Somehow the sun keeps shining upon you, while I struggle to get mine. If there's a light in everybody, send out your ray of sunshine. – Sunshine song by Jason Mraz
I know it's up for me, if you steal my sunshine. Making sure I'm not too deep, if you steal my sunshine. Keeping versed and on my feet, if you steal my sunshine. – Steal My Sunshine by Len
I can see clearly now the rain is gone. I can see all obstacles in my way. Gone are the dark clouds that had me blind. It's gonna be a bright, bright sunshine-y day! – I Can See Clearly Now by Jimmy Cliff
You are my sunshine, my only sunshine. You make me happy when skies are grey. You'll never know dear how much I love you. So please don't take my sunshine away. – You Are My Sunshine by Johnny Cash
Oh this is how it starts, lightning strikes from the heart. It goes off like a gun, brighter than the sun. Oh, we could be stars, falling from the sky. Shining how we want, brighter than the sun. – Brighter Than The Sun by Colbie Caillat
What are your favorite sunshine captions for Instagram?
Share your favorite sunny quotes and captions for Instagram below.
For more fun travel quotes and Instagram caption ideas, check out these posts:
This post was originally published January 16, 2022. It was last updated November 2, 2022.