So you've just gotten back from another epic adventure.
You snapped thousands of photos and you can't wait to share them on Facebook or Instagram.
Stop!
Before you share your digital photos, back them up in at least 1 place.
You don't want to risk losing your precious snapshots due to a dead hard drive or fried laptop.
Check out these 20 online photo storage options for backing up your travel pics.
Free Online Photo Storage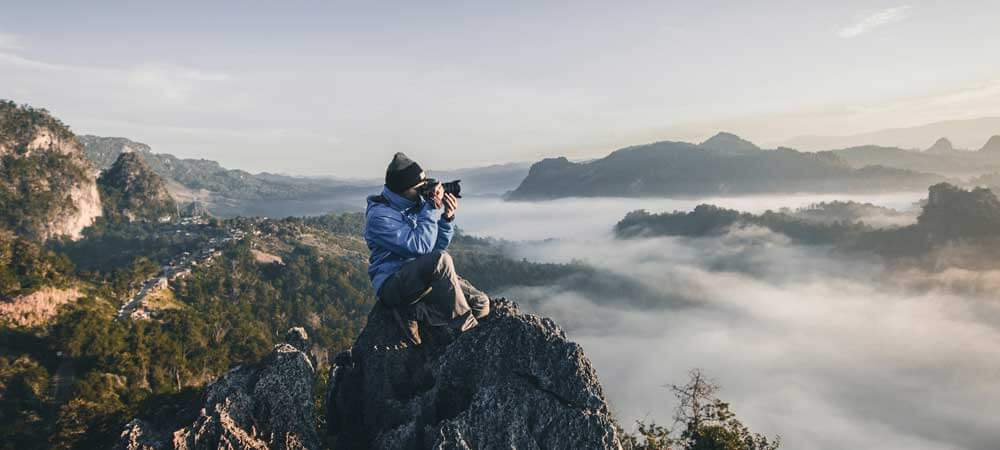 Facebook
Ok, so maybe you can back up some photos to Facebook. But probably just your favorites, aka the ones that don't need editing.
Facebook is a great way to not only organize your photos into albums, but you also have the benefit of sharing them with your Facebook friends.
That said, I don't recommend using Facebook as your main backup solution.
Sure, it's free, but Facebook also resizes and compresses uploaded photos.
That means if you try to download the photo and use it elsewhere, like getting prints made, the quality might not be the same as the original file.
If I were you, I'd pick another option for your main travel photo storage solution. Luckily I have 19 more to tell you about!
Bottom Line: Free. Best for backing up favorites (after backing up elsewhere first) and sharing photos with friends. Look for a different solution for backing up all of your photos.
Flickr
Flickr offers an astonishing 1TB of space for FREE.
That's more storage space than most out-of-the-box laptop models include!
Flickr has excellent privacy setting options that allow you to choose settings for each photo, rather than forcing you to choose all or nothing for the entire account.
Another pro to Flickr is its integration with Creative Commons licensing.
Creative Commons is a stupid easy way to tell others whether they can use your photos and what the rules and stipulations are. Hint, hint fellow bloggers!
The only thing I don't like about Flickr is that it caps videos at 3 minutes.
This probably fine for most people, but if your intention is to store longer videos, Flickr won't do.
Bottom Line: Free for 1TB of space. Analytics and free shipping on photo orders to US for $5.99 per month or $49.99 annually. Be mindful of privacy and copyright settings.
Google Photos
Google Photos offers unlimited storage space for photos.
The catch? You have to choose the upload quality as High, instead of Original.
You can still upload the original size, but it counts against your Google Drive limit (15 GB for personal accounts).
Google Photo's best feature is its ability to analyze your photos and categorize them by people, places, and things.
The possibilities are endless with the categorizations. You might see a category called beaches, flowers, concerts, and so on.
This makes finding the perfect photo so much easier than wading through folders upon folders of photos – especially if the filenames are not optimized to describe the photo.
Bottom Line: Great for a secondary backup, unless you don't care about backing up originals. Excellent for those that intend to use photos in the future and need to find photos quickly for blogging, photo gifts, and more.
Shoebox
Shoebox has a great deal for its free online photo storage plan.
Space is unlimited as long as photo resolution is limited to 10.6 megapixels.
That is plenty for a non-professional photographer or those that don't need to store original quality photos.
The only con I see with the free plan is that video storage is limited to 15 minutes total and 3 minutes per video max.
Shoebox has a paid plan is available for those that want to store original resolution photographs and need more video storage space.
The paid plan is a very reasonable $5 per month.
It includes up to 10 hours of video storage space with a max of 6 minutes per video file.
Bottom Line: Shoebox is an excellent option for non-professional photographers that want free online photo storage. If more storage is needed, the paid plan is pretty cheap.
Shutterfly
Shutterfly storage is free at any resolution. It's an excellent online photo storage option for those that like to create products using their photos, such as printed photo albums, holiday cards or calendars.
Snapfish doesn't have some of the smart capabilities that other online photo storage options have, like Google Photos.
While video is not supported in Shutterfly's free online storage plan, there are 3 tiers of plans available ($19.99, $49.99, or $139.99 per year), if video storage is needed.
Bottom Line: If you like to create photo products or order lots of prints, Shutterfly is a great option for you.
Snapfish
Snapfish is another service that serves more as a place to create photo-based products like cards, coffee mugs, etc.
Its photo limitations are similar to Shutterfly's, in that it only supports .jpg files.
Therefore, photos that use transparent layers can't support those layers once converted to .jpg. Audio and video is also not supported.
Bottom Line: If you want to create cards, calendars, printed photo albums, and so on, Snapfish might be a great option for you. Compare prices against Shutterfly if you're looking to save money on the products you want to create.
Online Photo Storage from Camera Companies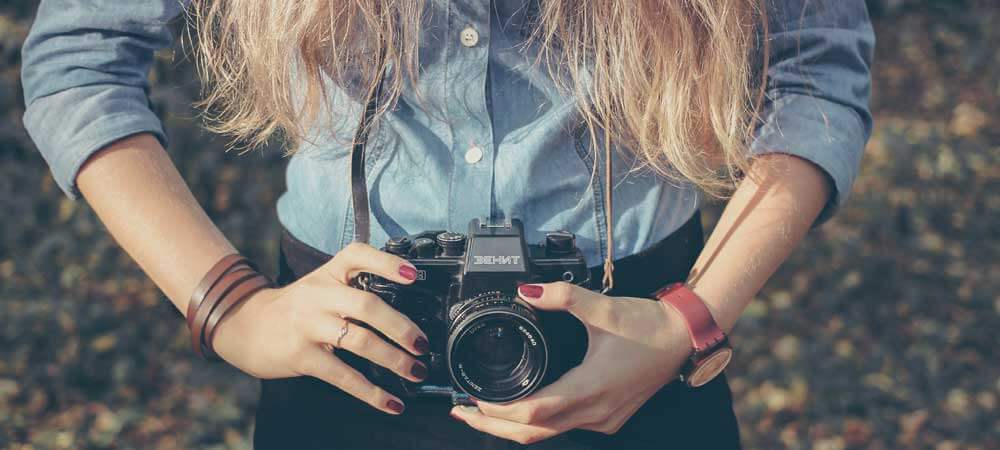 Canon Irista
Canon Irista provides 15 GB of space for FREE to Canon camera owners.
The Plus plan costs $2.25 per month for 100GB of space.
This is a great deal compared to, say iCloud, which only provides 50GB for .99 cents (with no other plans available).
The Premium plan costs $12.99 per month for 1 TB of storage.
Bottom Line: If you own a Canon camera and it is important to you to store the original, RAW files, it might be best to go with a paid Canon Irista plan over a free plan elsewhere.
Fujifilm X World
Fujifilm Connect (formerly Fujifilm X World) provides 5 GB of online photo storage free of charge to Fujifilm camera owners.
Most of Fujifilm's photo contests are announced on Fujifilm X World, as well.
So if you are interested in entering photo contests, it might be worth having an account even if this isn't your main online photo storage option.
Bottom Line: If you have a Fujifilm camera and need a secondary storage, Fujifilm X World might be a good option for you.
Leica Fotopark
Leica Fotopark provides 10 GB of free online photo storage to Leica camera owners.
It's organized well for locating and networking with other photographers, so if you're after more storage, you might still want to check this option out.
Bottom Line: If you have a Leica camera and want to network with other Leica photographers, sign up!
Nikon Image Space
If you have a Nikon camera, the Nikon Image Space might be a decent free online photo storage option to consider.
Anyone can get 2GB of storage free, but Nikon owners can get 20GB for free as long as they have their Nikon ID).
Still, 20GB is not much space, especially if you're storing original photo files.
The Nikon Image Space is best for temporary storage, such as sharing an album with a client or sharing group trip photos for a short period.
Bottom Line: There are free online photo storage options with far more space available, but this might be a good option for sharing a private hi-res photo album temporarily.
Sony PlayMemories Online
Sony PlayMemories Online provides free unlimited storage…sort of.
If you set it up to auto-sync your photos, Sony PlayMemories Online will store resized high quality files for free.
There is a 5 GB limit for original sized photos and videos.
If you're not concerned with storing RAW or TIFF files, then this might be a great option for backing up your travel photos.
Bottom Line: Of all the camera manufacture provided online photo storage options, Sony PlayMemories Online provides the best options.
Low Cost Online Photo Storage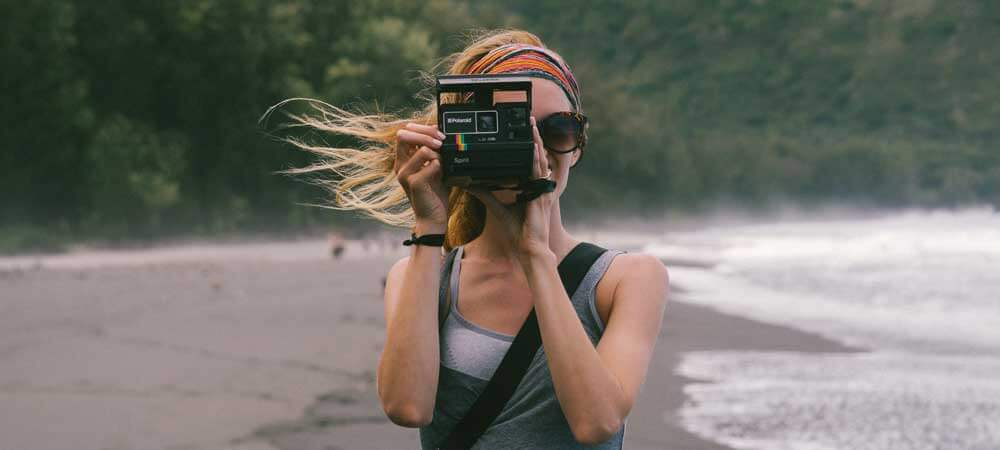 Dropbox
Dropbox offers 1TB of storage space for $9.99 per month, with a slight discount if you pay yearly.
It had album-like organizational capabilities, but as of July 17, 2017, this feature has gone away.
This is unfortunate, but given that Dropbox is more of a file storage option, not just photo or video storage, I understand why.
Bottom Line: If you're looking for an affordable, straightforward backup option, Dropbox is a good pick.
iCloud
iCloud actually comes with 5GB free. Personally, I don't think this is enough space to store photos and videos.
For a mere .99 cents per month, you can get 50GB.
I have this option for backing up my iPhone and it has been a great – and cheap – investment.
Bottom Line: iCloud is great for backing up the travel photos and videos on your iPhone and iPad for super cheap.
Microsoft OneDrive
Microsoft OneDrive is more than photo or video storage, but it is still a good option if you're using a computer with a Microsoft operating system.
You can get 5GB free or 50GB for $1.99 per month.
This is similar to Apple's iCloud storage rates, though iCloud's paid option is a tad cheaper.
If you need Microsoft Office AND storage, there are 2 more plans to consider.
Office 365 Personal is $6.99 per month and comes with 1 TB of storage, plus Microsoft Office 365 for 1 computer and 1 tablet or phone.
Office 365 Home is $9.99 per month and comes with 5 TB of storage (1 TB per user), plus Microsoft Office 365 for up to 5 computers and 5 tablets or phones.
For both of these plans, if you pay upfront for the entire year, you get 2 months free.
Bottom Line: If you're a Microsoft user, check out Microsoft OneDrive. The Office 365 Home plan is an affordable option for families that need a lot of online storage space and
Photobucket
Photobucket has a variety of plans for their online photo and video storage service.
Free plans include 2GB free for original photo files and video files under 10 minutes.
You can go ad-free with the same plan for $2.49 per month.
Seriously wondering who bothers with that, but I suppose if no one bought it, they wouldn't have it!
From there, the plan prices – and storage size – goes up. All of the following plans are in addition to what users get with the free plan:
PLUS50: An additional 50GB of storage for $5.99 per month or $59.99 per year.
PLUS100: An additional 100GB of storage, plus you can link to, but not embed, your photos for $9.99 per month or $99.99 per year.
PLUS500: An additional 500GB of storage, plus you can link or embed your photos. This could be an option if you want to allow people to embed your photos on their blog or site without giving them the file. The PLUS500 plan is available for $39.99 per month or $399.99 per year.
Bottom Line: Photobucket might be right for you if you want to allow people to embed your photos on their site or blog. Otherwise, there are better premium options available.
Prime Photos
Prime Photos is free for Amazon Prime subscribers. You cannot buy the service separately.
The awesome part about this is that you get a TON of value in an Amazon Prime subscription, and free online photo storage is just the start of it!
Prime Photos includes smart features that helps you organize your photos with ease, similar to Google Photos.
Amazon Prime also includes Prime Drive, where you can store other files, include videos.
Personally, I have found it not the greatest for video, as the user interface seems to slow down when loading a folder with video.
Bottom Line: If you have Amazon Prime, this is included for FREE. It's great for consolidating photos from friends and family, as you can share storage space with up to 5 people, as well.
Online Photo Storage for Professionals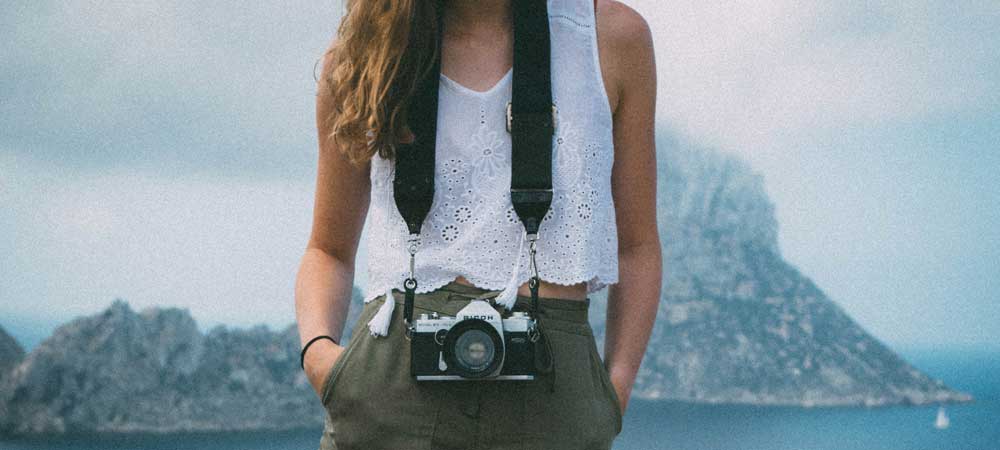 500px
500px is my favorite online photo storage site for professional photographers.
Aside from the ability to store photos, you can also network with other photographers AND take skill building classes!
500px has a free account option, but only for the community and directory. The paid accounts is where 500px really shines.
Awesome: The Awesome plan is $4.99 per month and adds on unlimited uploads, access to classes, and analytics.
Pro: The Pro plan is $9.99 per month. It includes everything in the Awesome plan, plus priority listing in the directory, profile customization options, and ability to display workshops on your profile.
Pro+: The Pro+ plan is $19.99 per month. It includes everything in the Pro plan, plus the ability to create a customizeable site with a storefront.
All paid account also include a discounted rate (the higher the plan, the better the discount) for the Adobe Creative Cloud Photography plan.
Bottom Line: Get a paid account. Ditch your online learning subscription and come here, where you can network, market and sell your travel photographs.
Pixieset
Pixieset is great for those intending to sell their photographs online.
It's built more as an e-commerce platform than storage, but you can start with just storage if need be.
Pixieset has 5 plans available:
Free: In Pixieset's Free plan, you get up to 3GB of storage for free. If you sell photographs, 15% of the sale goes to Pixieset. Not bad for free!
Basic: With the Basic plan, you get up to 10GB of storage. Plus, you can use your own domain, add your own logo, and remove the Pixieset branding. This plan costs $10 per month or $96 per year if you pay annually. This is a pretty good deal, especially since there is no commission paid to Pixieset when you make a sale.
Plus: The Plus plan is similar to the Basic plan, except you get 50GB of storage. This plan costs $20 per month or $192 per year if you pay annually.
Pro: As with the Plus plan, the Pro plan simply includes more storage space built off of the benefits of the Basic plan. The Pro plan provides 250 GB of storage for $30 per month or $288 annually.
Ultimate: Yep, you guessed it. The same as the paid plans above, but more storage. The Ultimate plan gives you 1 TB of storage for $50 per month or $480 annually.
Bottom Line: If you want to store your photos AND sell them, Pixieset is a good option to look into. The ability to test your business with a free account could be great for those bootstrapping a travel photo business.
Smugmug
What I like about Smugmug is that the rules and limitations do not vary between plans.
For example, all Smugmug plans include unlimited storage.
That way you can focus on the amount of space you need, rather than the rules you are bound by.
In other words, Smugmug can grow with you, as their slogan says!
SmugMug has 4 plans available, all at a reasonable price.
Basic: Basic is for the regular traveler who just needs a place to store photos and video (up to 20 minutes long). You get unlimited storage for $5.99 a month or about $48 per year, if you pay annually.
Power: If you're building a photography or videography-based business, this might be a good plan to start with. The Power plan gives you more control over how your account pages look, which will be helpful in aligning it with your business' branding. The Power plan is $8.99 per month or about $72 per year, if you pay annually.
Portfolio: Once you have your photo business off the ground and you're starting to sell prints, Smugmug's Portfolio plan is what you want. The Portfolio plan is $20 monthly or about $150 per year, if you pay annually.
Business: If you're photographing events, such as weddings or group trips, spring for Smugmug's Business plan. This plan not only allows you to sell prints, but also gives you the option of creating group albums that clients can share with friends.
Bottom Line: SmugMug is an excellent option for those starting out in a photography-based business that need a service that can grow as their business grows.
Zenfolio
Zenfolio is another good option for professional photographers that want to sell their photo graphs online.
All 3 plans offer unlimited storage for photo and videos, so the value is in what you get for your business and e-commerce needs.
Starter: The Starter plan is $7 per month or $60 per year. If you just want storage and display options (travel photo portfolio, anyone?), this is the best plan for you. Individual file sizes are capped at 36 MB.
Pro: The Pro plan is $28 per month or $240 per year. If you are solely a photography-based business, this plan is a good option for you. With the Pro plan, you can add your own logo and site header. You can also create client access pages and manage email marketing campaigns. Individual file size limits are capped at 64 MB.
Advanced: The Advanced plan is $42 per month or $360 per year. The Advance plan is great for businesses with employees, as it allows multiple users. There are also more e-commerce options, such as exports to Adobe Lightroom (for easy editing of client orders), ability to sell photo products, such as albums, through Miller's Professional Imaging.
Bottom Line: If you're looking to sell your travel photos, Zenfolio can help you create an awesome portfolio and e-commerce site.
What are your favorite online photo storage solutions?
Share your faves in the comments below.
If you're in the market for a new camera, check out my posts about the best travel cameras and the best cameras for blogging. Or, to do something with all of your excellent photos, check out my post about custom photo gift ideas.