So you've just gotten back from another epic adventure. You snapped thousands of photos and you can't wait to share them on Facebook or Instagram.
Stop!
Before you share your digital photos, back them up in at least 1 place. You don't want to risk losing your precious snapshots due to a dead hard drive or fried laptop.
Check out these online photo storage websites and apps for backing up your travel pics.
Free online photo storage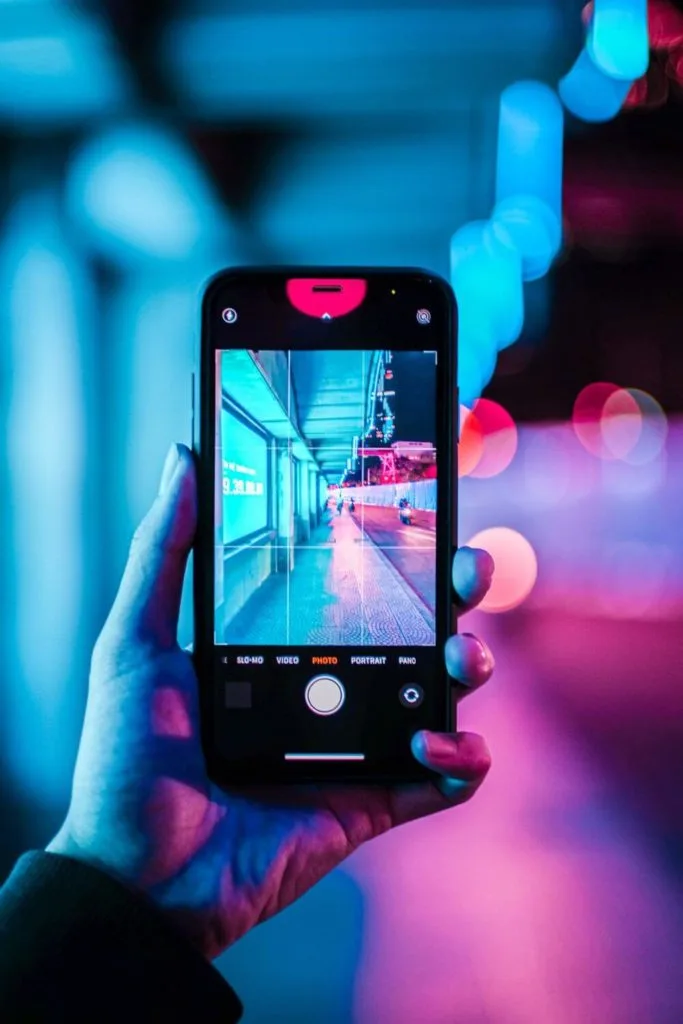 It's always a good idea to backup your photos in more than one place.
This could quickly get pricey, so luckily there are some decent free online photo storage websites out there.
Facebook
Ok, so maybe you can back up some photos to Facebook. But probably just your favorites, aka the ones that don't need editing.
Facebook is a great way to not only organize your photos into albums, but you also have the benefit of sharing them with your Facebook friends.
That said, I don't recommend using Facebook as your main backup solution.
Sure, it's free, but Facebook also resizes and compresses uploaded photos.
That means if you try to download the photo and use it elsewhere, like getting prints made, the quality might not be the same as the original file.
If I were you, I'd pick another option for your main travel photo storage solution. Luckily I have a bunch more to tell you about!
Bottom Line: Free. Best for backing up favorites (after backing up elsewhere first) and sharing photos with friends. Look for a different solution for backing up all of your photos.
Flickr
Flickr offers storage for 1,000 photos or videos for free.
They used to cap free storage at 1 TB, but in recent years, they moved to a more user-friendly limit.
Flickr has excellent privacy setting options that allow you to choose settings for each photo, rather than forcing you to choose all or nothing for the entire account.
Another pro to Flickr is its integration with Creative Commons licensing.
Creative Commons is a super easy way to tell others whether they can use your photos and what the rules and stipulations are. Hint, hint fellow bloggers!
The only thing I don't like about Flickr is that it caps videos at 3 minutes.
This probably fine for most people, but if your intention is to store longer videos, Flickr won't do.
Premium storage has no limit and no ads. Plus it includes advanced analytics and comes with discounts to related services, such as SmugMug, Blurb, and Priime Presets.
Premium storage is pretty affordable at $8.25 per month. However, if you pay annually, it's only $6 per month or if you pay for 2 years up front, it only $5.54 per month.
Bottom Line: Free for 1000 photos. Affordable premium-level storage. Be mindful of privacy and copyright settings.
Google Photos
Google Photos offers unlimited storage space for photos. The catch? You have to choose the upload quality as High, instead of Original.
You can still upload the original size, but it counts against your Google Drive limit (15 GB for personal accounts).
Google Photo's best feature is its ability to analyze your photos and categorize them by people, places, and things.
The possibilities are endless with the categorizations. Yu might see a category called beaches, flowers, concerts, and so on.
This makes finding the perfect photo so much easier than wading through folders upon folders of photos – especially if the filenames are not optimized to describe the photo.
Bottom Line: Great for a secondary backup, unless you don't care about backing up originals. Excellent for those that intend to use photos in the future and need to find photos quickly for blogging, photo gifts, and more.
Nikon Image Space
If you have a Nikon camera, the Nikon Image Space might be a decent free online photo storage option to consider.
Anyone can get 2GB of storage free, but Nikon owners can get 20GB for free as long as they have their Nikon ID).
Still, 20GB is not much space, especially if you're storing original photo files.
The Nikon Image Space is best for temporary storage, such as sharing an album with a client or sharing group trip photos for a short period.
Bottom Line: There are free online photo storage options with far more space available, but this might be a good option for sharing a private hi-res photo album temporarily.
Shutterfly
Shutterfly storage is free at any resolution, for an unlimited number of photos.
It's an excellent online photo storage option for those that like to create products using their photos, such as printed photo albums, holiday cards or calendars.
Snapfish doesn't have some of the smart capabilities that other online photo storage options have, like Google Photos.
There is a small catch: you have to remain an active customer by purchasing something at least every 18 months.
This could be prints, photo books, cards, calendars, and tons of other photo gifts. Not a bad deal, if you ask me!
Bottom Line: If you like to create photo products or order lots of prints, Shutterfly is a great option for you.
Snapfish
Snapfish is another service that serves more as a place to create photo-based products like cards, coffee mugs, etc.
Its photo limitations are similar to Shutterfly's, in that it only supports .jpg files.
Therefore, photos that use transparent layers can't support those layers once converted to .jpg. Audio and video is also not supported.
In addition, you have to make a purchase every 365 days in order to remain an active customer and get the unlimited storage benefits.
Bottom Line: If you want to create cards, calendars, printed photo albums, and so on, Snapfish might be a great option for you. Compare prices against Shutterfly if you're looking to save money on the products you want to create.
Low cost online photo storage websites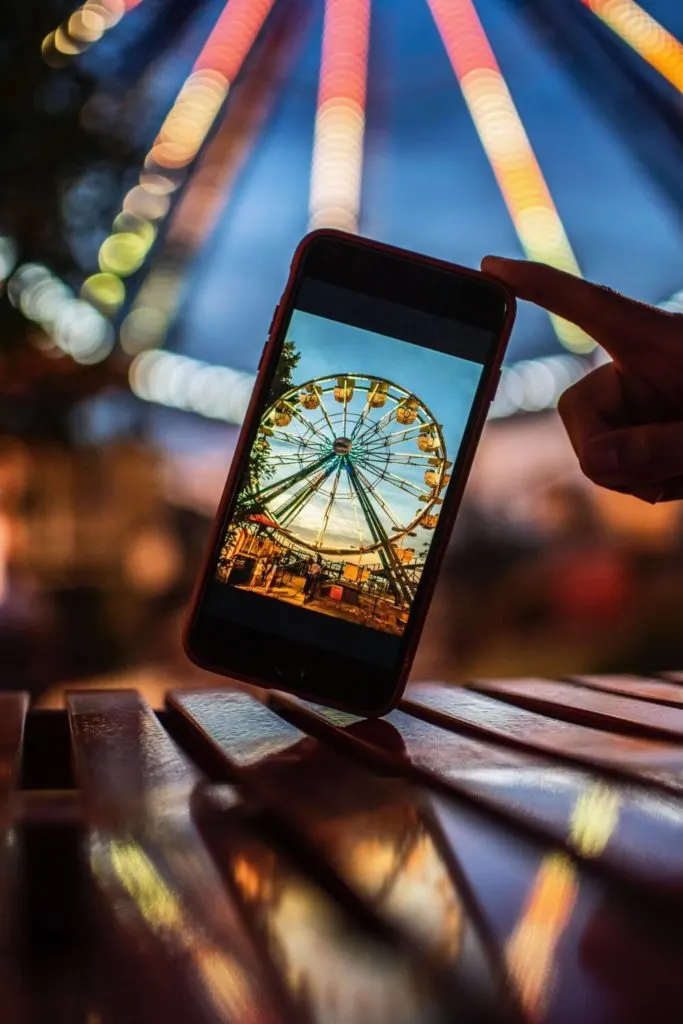 If the free online photo storage options don't work for you, check out these premium, low-cost options.
Adobe Creative Cloud
If you are looking for photo editing software in addition to online photo storage, consider the Adobe Creative Cloud Photography plan.
The Adobe Photography plan includes access to Adobe Lightroom and Photoshop, plus 1 TB of storage, for $19.99 per month
If you need more Adobe apps, such as Illustrator, Premiere Pro, or Stock, you can get access to all Adobe apps for $54.99 per month.
Dropbox
Dropbox offers 2 TB of storage space for $9.99 per month if you pay yearly. This is the cheapest plan they offer.
If you need more space, there are additional plans available. This includes an unlimited plan for $24 per month when paying annually.
Bottom Line: If you're looking for an affordable, straightforward backup option, Dropbox is a good pick.
Apple iCloud
Apple iCloud comes with 5GB of online photo storage for free. Personally, I don't think this is enough space to store photos and videos.
For a mere .99 cents per month, you can get 50GB! Need more? They offer 200GB for $2.99 per month and 2 TB for $9.99 per month.
I have the 50GB option for backing up my iPhone and it has been a great – and cheap – investment.
Bottom Line: Apple iCloud is great for backing up the travel photos and videos on your iPhone and iPad for super cheap.
Microsoft OneDrive
Microsoft OneDrive is more than photo or video storage, but it is still a good option if you're using a computer with a Microsoft operating system.
You can get 100GB for $1.99 per month or $19.99 per year.
If you need Microsoft Office AND storage, there are 2 more plans to consider.
Office 365 Personal is $6.99 per month and comes with 1 TB of storage, plus Microsoft Office 365 for 1 computer and 1 tablet or phone.
Office 365 Family is $9.99 per month and comes with 6 TB of storage (1 TB per user), plus Microsoft Office 365 for up to 6 computers and 6 tablets or phones.
For both of these plans, if you pay upfront for the entire year, you get roughly 2 months free.
Bottom Line: If you're a Microsoft user, check out Microsoft OneDrive. The Office 365 Family plan is an affordable option for families that need a lot of online storage space.
Photobucket
Photobucket has a variety of plans for their online photo and video storage service.
There are currently 3 pricing plans available:
Lite: 25GB for $6 per month
Plus: 250GB and image hosting for $8 per month
Premium: unlimited storage and image hosting for $13 per month
Bottom Line: Photobucket might be right for you if you want to allow people to embed your photos on their site or blog. Otherwise, there are better premium options available.
Prime Photos
Prime Photos is free if you have an Amazon Prime membership. You cannot buy the service separately.
The awesome part about this is that you get a TON of value in an Amazon Prime membership, and free online photo storage is just the start of it!
Prime Photos includes smart features that helps you organize your photos with ease, similar to Google Photos.
Amazon Prime also includes Prime Drive, where you can store other files, include videos.
Bottom Line: If you have Amazon Prime, this is included for FREE. It's great for consolidating photos from friends and family, as you can share storage space with up to 5 people, as well.
Online photo storage for professionals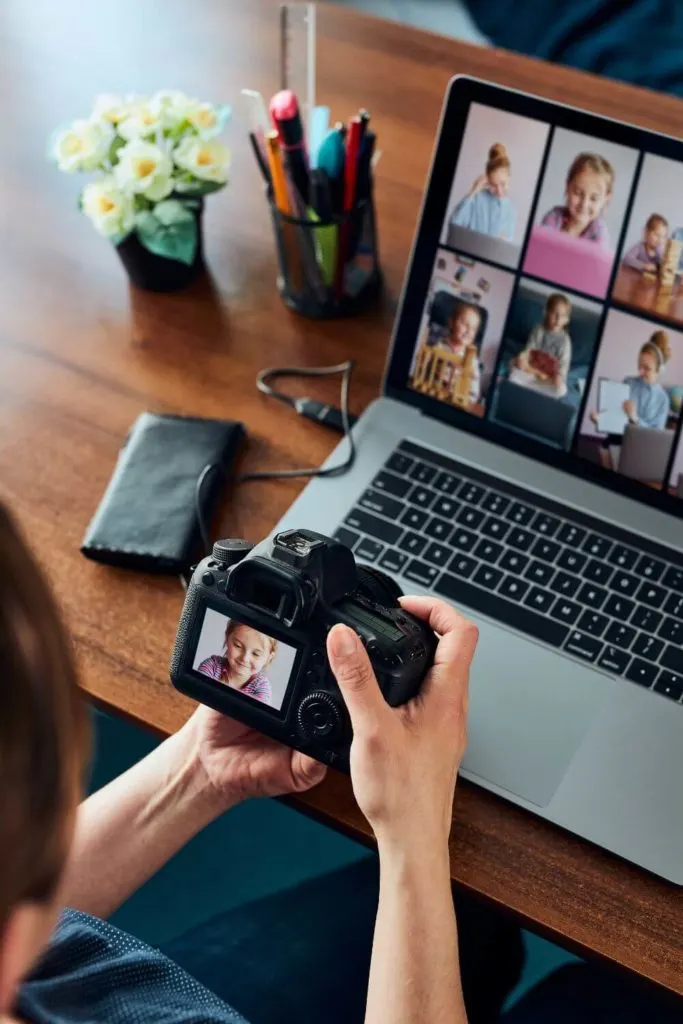 If photography is more than a casual hobby for you, the following online photo storage websites are built with you in mind.
500px
500px is my favorite online photo storage site for professional photographers.
Aside from the ability to store photos, you can also network with other photographers AND take skill building classes!
500px has a free account option, but only for the community and directory. You're also limited to uploading 21 photos per week.
The premium accounts are where 500px really shines.
Awesome: The Awesome plan is $4.99 per month and adds on unlimited uploads, access to priority support, and analytics.
Pro: The Pro plan is $9.99 per month. It includes everything in the Awesome plan, plus the ability to create a portfolio website and display your resume.
In addition, you can add Luminar AI photo editing to either premium account for $6.58 per month for the Awesome Plan or $5.75 for the Pro account.
Bottom Line: Get a paid account. Ditch your online learning subscription and come here, where you can network, market, sell your travel photographs, or get hired for photography jobs.
Smugmug
What I like about Smugmug is that all plans include unlimited storage.
That way you can focus on the features you need, rather than the amount of space you need.
In other words, Smugmug can grow with you, as their slogan says!
SmugMug has 3 plans available, all at a reasonable price.
Power: Unlimited storage with the ability to create galleries and a photo website for $13 per month or $110 per year.
Portfolio: Unlimited storage with all Power features, plus the ability to sell photos for $28 per month or $225 per year.
Pro: Unlimited storage with all Power and Portfolio features, with additional sales features, such as coupons, packaging, proof delay, and more, for $45 per month or $384 per year.
Bottom Line: SmugMug is an excellent option for those starting out in a photography-based business that need a service that can grow as their business grows.
Zenfolio
Zenfolio is another good option for professional photographers that want to sell their photos online.
There are 3 plans available, with varying storage options:
Portfolio: The Portfolio plan is $9 per month for 15GB of storage. If you just want storage and display options (travel photo portfolio, anyone?), this is the best plan for you.
PortfolioPlus: The PortfolioPlus plan is $23 per month for 150GB of storage. In addition, it adds the ability to sell downloads and prints, as well as add a blog.
ProSuite: The ProSuite plan is $40 per month for unlimited storage. It also includes PhotoRefine.ai and BookMe for free.
Bottom Line: If you're looking to sell your travel photos, Zenfolio can help you create an awesome portfolio and e-commerce site.
What are your favorite online photo storage solutions?
If you're in the market for a new camera, check out my posts about the best travel cameras and the best cameras for blogging.
Let me know in the comments below which online photo storage websites you'll be using.
---
About the author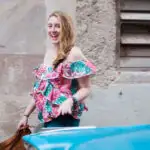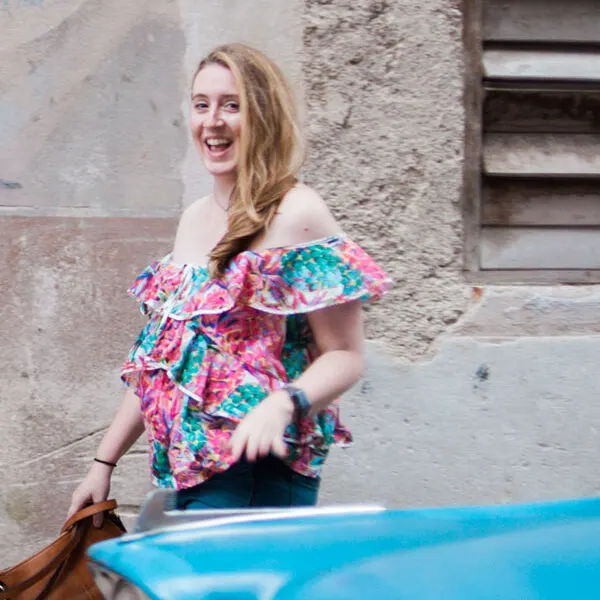 Meg Frost is a Boston-based travel blogger that helps people embrace technology to make vacation planning and traveling wicked easy, affordable, and fun.
She holds an M.A. in Journalism from Northeastern University and B.S. in Communication & American Studies from University of Miami.
---
This post was originally published July 11, 2017. It was last updated April 10, 2023.