August in Boston is an amazing time. Hot and humid, but still amazing!
This summer month is packed with incredible festivals and events, most of which are free for locals and tourists alike.
I'm talking food festivals, music festivals, free museum entry, outdoor movies, and tons more. No matter what your interests may be, you'll find something for everyone here this month!
So whether you're visiting for fun or live here like me, check out these picks for the best things to do in Boston in August.
Hang out at Tall Ship Boston
While you could hit up the closest rooftop bar this month, why not step it up? Tall Ship Boston is a ship-turned-bar at Lewis Wharf in East Boston.
In addition to the ship, they have a dockside area with corn hole setups and reservable lounges with sofas, umbrellas, tables, and a dedicated server, just begging for a bachelor or bachelorette crew!
And if you're wondering how the heck to get there from the rest of Boston, there are FREE water taxis that run between several of the popular wharfs: Fan Pier in Seaport, New St. East Boston Docks, and Pier 6 in Charlestown. It's also only about a 5 minute walk to the Maverick station on the Blue line.
Watch Shakespeare on the Common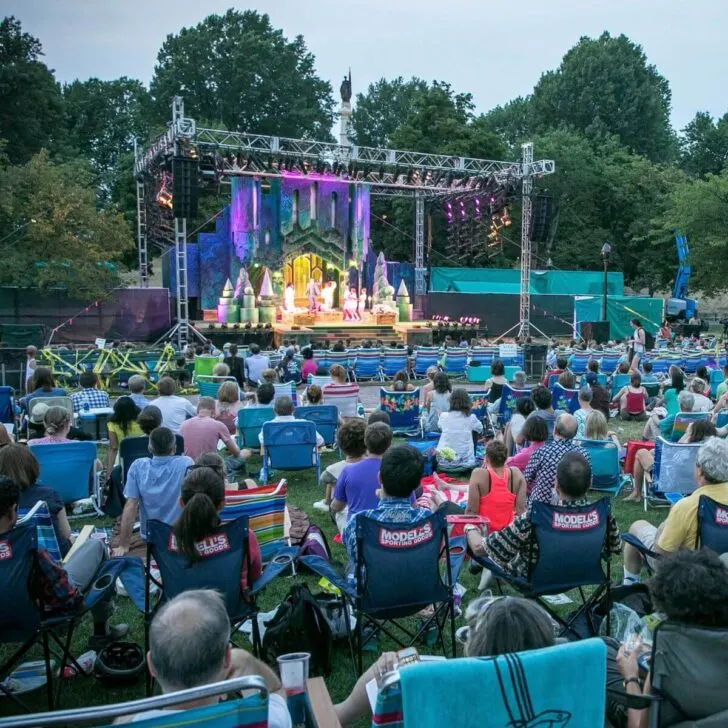 Each summer, the Commonwealth Shakespeare Company puts on a FREE production on the Boston Common. It typically runs from the last half of July through the first half of August.
Each year is a different production and features local and up-and-coming actors. For example, did you know Pedro Pascal, of The Mandalorian fame, played Horatio in the 2005 production of Hamlet (source)?
He was even supposed to star in the 2016 production, but had to pull out of the show due to a conflict while filming Netflix's hit show, Narcos (source).
Suffice to say, it's always a spectacular production, so if you're visiting this month, definitely carve out some time to go. It's totally free!
If you're worried about where to sit because you don't have lawn chairs or a picnic blanket, you can rent chairs through their website!
Check out the Commonwealth Shakespeare Company website for more details, such production and cast information, as well as show dates and times.
Nerd out at Fan Expo Boston
Fan Expo Boston is the place where you can let your inner nerd run wild while surrounded by like-minded individuals.
Previously known as Comic Con Boston, this expo has it all: discussion panels, themed meet-ups, celebrity photo-op and autograph sessions, cosplay and costume contests, a shopping area, and more.
It all sounds a little overwhelming, but even if you're a newbie to cons, you'll still have a blast!
Check out the Fan Expo Boston website for more information, such as dates, tickets, schedule, and more.
Catch a Red Sox game at Fenway Park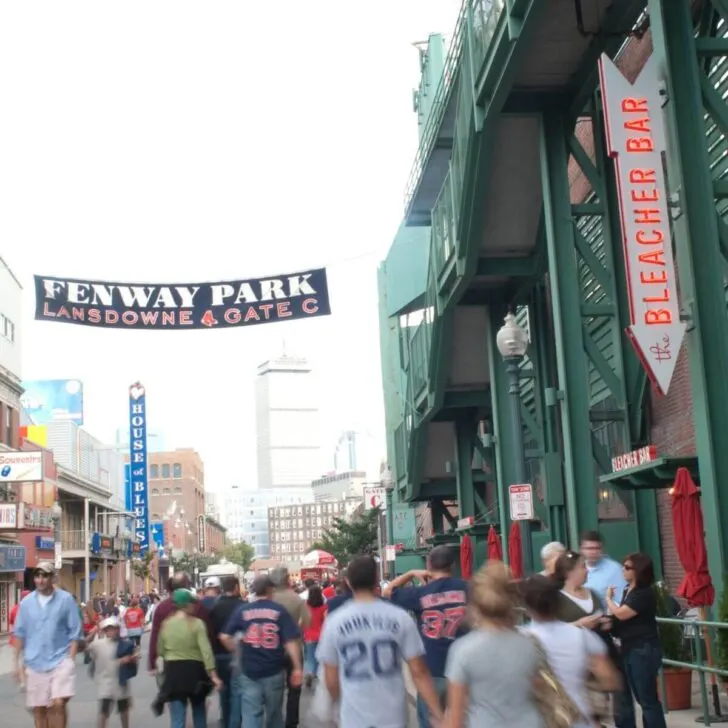 There's perhaps nothing more Boston than catching a home sports game, especially at the historic Fenway Park, home of the Boston Red Sox baseball team.
Catching a game at Fenway is a rite of passage for any true baseball fan, and what better team to root for than the Red Sox? Maybe I'm biased since I live here, though!
So grab a hot dog and a cold beer, find your seat in the stands, and prepare yourself for a night of hearty laughs and thrilling moments.
Afterward, head out for dinner or drinks at one of the many restaurants in the Fenway and Kenmore area.
Check the Sox' website for their schedule, as home game dates change every year.
Shake your hips at Boston Caribbean Carnival
What do you get when you combine vibrant costumes, Caribbean music, and thousands of energetic people? It can only be the Boston Caribbean Carnival!
This annual festival celebrates Caribbean culture and heritage and it's a highlight of the city's summer events.
It's actually a series of events that take place across the summer, with the bulk occurring in August. There's a gala, a kids carnival, a beach party, breakfast event, parade, and more.
Arguably, the parade is the main event, which is likely why it occurs last (got save the best!) in the lineup.
From sizzling floats to lively dance performances, the parade will have you shaking your hips and feeling the rhythm even if you don't usually have any!
The energy is contagious, and no matter your background, you'll feel the warmth of the community spirit.
Check out the Boston Caribbean American Association Facebook page for the latest info, such as dates, times, information about volunteering, and more.
Celebrate at St. Anthony's Feast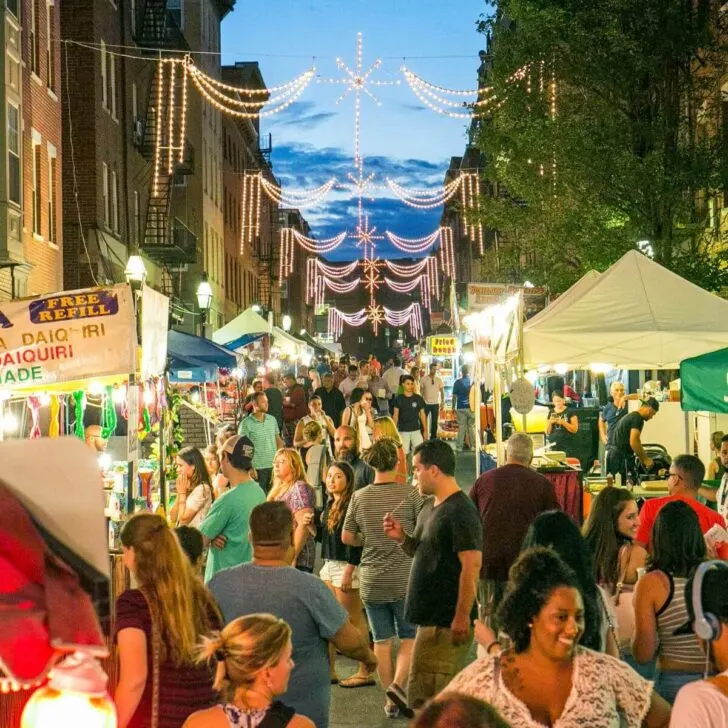 Boston's North End neighborhood is often called Little Italy. It's peppered with Italian restaurants, cafes, and bakeries. And with that comes Italian feasts and celebrations.
Perhaps the most well-known one is St. Anthony's Feast, held annually on the last weekend of August.
This street festival celebrates St. Anthony of Padua, who is known to watch over people experiencing poverty, infertility, lost items, as well as granting miracles.
It's the largest Italian street festival in Boston and has been running for just over 100 years.
There's music, food, dancing, and other activities, as well as a special mass at Saint Leonard of Port Maurice Church.
And of course, you can't forget about the famous procession that takes place on the final day of the festival.
It's a sight to behold as the statue of St. Anthony is paraded through the streets, followed by joyful crowds.
Whether you're religious or not, St. Anthony's Feast is definitely worth checking out. Just be sure to bring your appetite and dancing shoes!
Groove to the music at Boston Jazz Fest
Get ready to swing and groove at the annual Boston Jazz Fest at Maritime Park in Seaport!
This celebration of jazz music offers a diverse range of musical acts that showcase the best of the genre.
The event is totally free and usually runs across the afternoon and into the evening. You'll want to bring your own chairs or blankets, as well as snacks, sunscreen, hats, etc.
Afterwards, head over to Legal Harborside for rooftop drinks or Lawn on D for some fun photos on the famous glow-in-the-dark swings.
Summer Sunday Movies at Christopher Columbus Park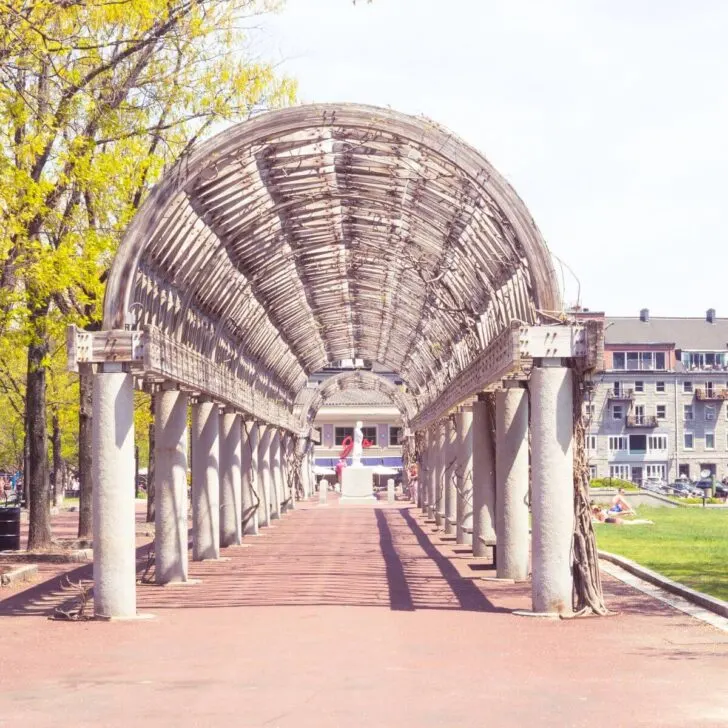 Get ready to kick back, relax, and laugh this summer with the Summer Sunday Movies at Christopher Columbus Park between the North End and Waterfront neighborhoods.
This series typically runs in mid-July through August and features a lineup of older, but popular movies, like Star Wars: The Empire Strikes Back and Talladega Nights.
The event is put on by the Friends of Christopher Columbus Park and is completely free.
Check out the FOCCP website for this year's lineup and times, which changes each week as it is based on sunset.
Have a beach day at Castle Island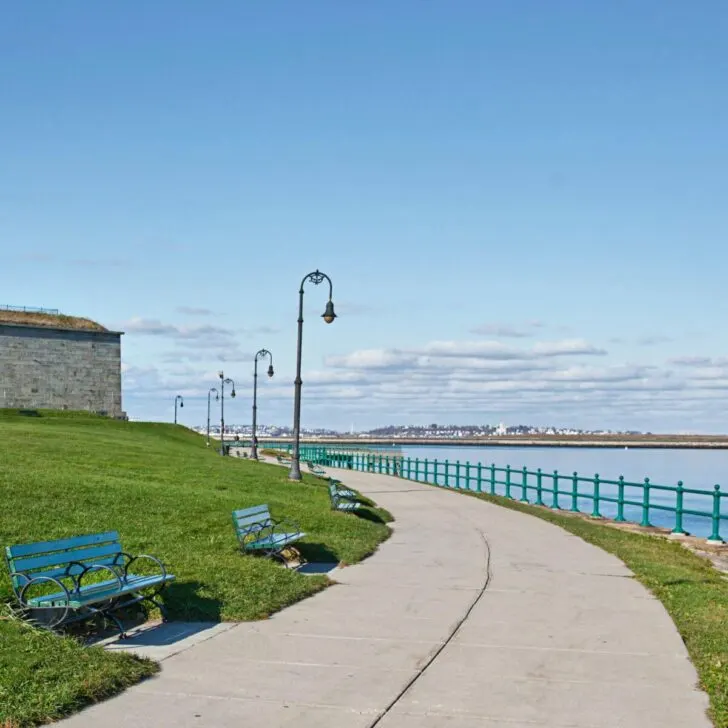 One of the closest – and free – beaches to the city is Castle Island, in South Boston.
There plenty of shoreline to relax on, water to cool off in, accessible trails, food vendors, and even beach wheelchairs for use.
It's also the location of Fort Independence, a retired fort that dates back to the 1630s and is a National Historical Landmark.
Free tours of the fort are offered from Memorial Day weekend through the month of August.
Have fun for FREE across the state with August Adventures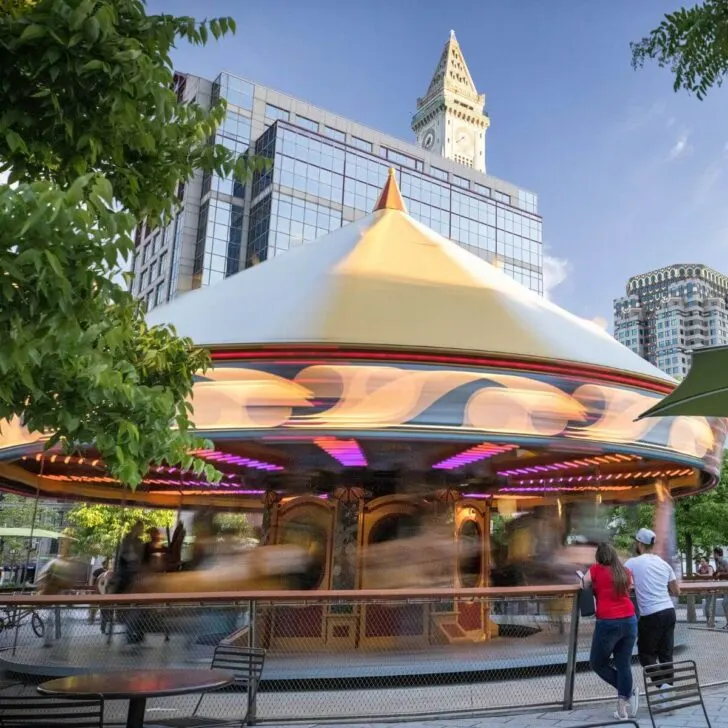 In the month of August, the Highland Street Foundation sponsors free entry or admission at attractions across the state of Massachusetts.
Each day in the month is a different attraction, such as a museum, show, park, and so on.
In the past, this program was called Free Fun Fridays where different attractions were free on Fridays throughout the summer.
And while this restructuring means less attractions, it does spread it out throughout the week, so if you're not available on a Friday, there's bound to be a day you can take advantage of this cool program.
IMPORTANT: Advanced registration is required for some attractions, so check out the HSF website for more info, such as a lineup and how to register.
What's the weather in Boston in August like?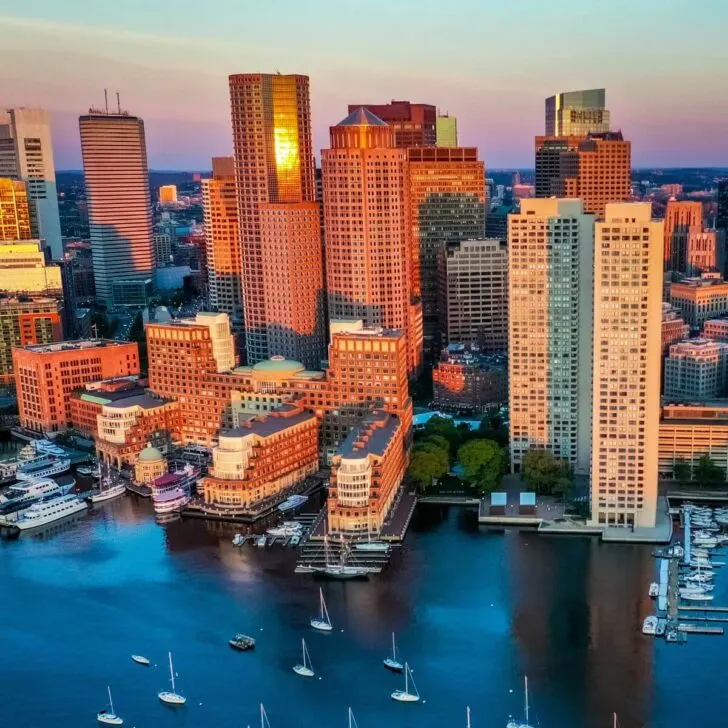 OK, so now that you've decided to visit Boston in August and planned out all the things you want to do, it's time to start thinking about what to pack!
According to US Climate Data, the average high is 80° F, while the average low is 65° F.
I will say, though, as someone who lives here, August in Boston is notorious for heat waves and high humidity! And with those, come thunderstorms.
So definitely check the weather before you do your final packing and plan your itinerary accordingly.
Light, loose layers are essential, but you might also want a light jacket or cardigan in case the AC in a restaurant, museum, etc. is cranked too high. Think shorts and tank tops, flowy dresses, and breathable linen or cotton fabrics.
Next, don't forget to pack sunscreen and sunglasses, and perhaps a hat if that's your thing, as well as an umbrella in case of a sun shower or thunderstorm.
Lastly, bring shoes that are comfortable to walk in, breathe well, and won't get trashed if it rains.
What are you going to do in Boston in August?
With a plethora of exciting things to do, from historic sites to off-the-beaten-path activities, August may be your chance to make this summer the best yet! So start planning, because you won't want to miss out on any of the fun.
No matter what you decide to do in this month, you can be sure it will be an amazing adventure. What are you going to do in Boston in August? Let me know in the comments below.
---
About the author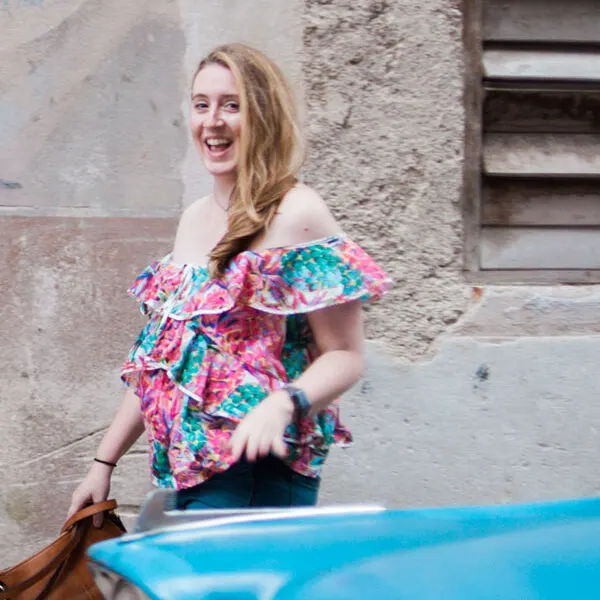 Meg Frost is a Boston-based travel blogger that helps people embrace technology to make vacation planning and traveling wicked easy, affordable, and fun.
She holds an M.A. in Journalism from Northeastern University and B.S. in Communication & American Studies from University of Miami.
---