As summer approaches, it's time to start planning your trip to Boston if you're looking for a nice escape from the daily grind.
From historic landmarks and museums to fabulous restaurants and endless outdoor activities, no matter what type of traveler you are, there's something special waiting for you in July.
Get ready to explore all that this great city has to offer by reading on for some of my top picks for the best things to do in Boston in July.
Have fun at Boston HarborFest
If you're looking to celebrate the Fourth of July in true Bostonian style, then you best be setting sail to Boston HarborFest!
This annual festival is packed to the brim with FREE maritime merriment and patriotic fun, including music, historical reenactments, a parade, fireworks (separate from the Pops show!), and a chowder tasting.
There's also a beer garden and crafts market, but it does cost extra if you want to buy something.
Check out the HarborFest website for the full schedule and list of entertainment.
Celebrate the 4th with Boston Pops Fireworks Spectacular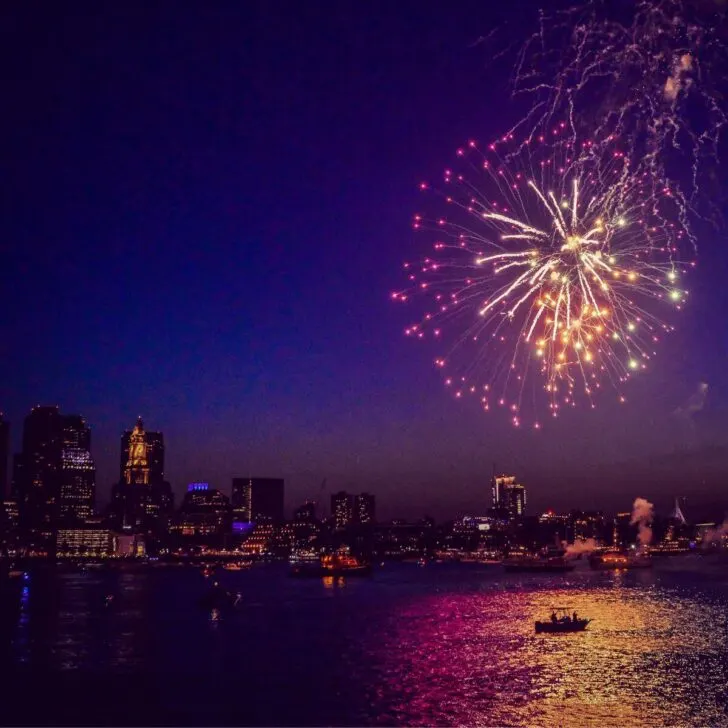 For those seeking an explosive 4th of July celebration, look no further than the Boston Pops Fireworks Spectacular.
This annual event is the epitome of all-American fun with a dazzling fireworks display over the Charles River set to live music played by the Boston Pops Orchestra.
It's an unforgettable night filled with music, patriotism, and of course, plenty of oohs and ahhs. Don't miss out on Boston's biggest and brightest party of the year!
Be sure to pack a blanket to sit on, bug spray, snacks, plenty of water, and if you're feeling festive – some glow sticks and other fun Independence day gear.
Fill your belly at Boston Jerkfest
One of the most popular food festivals in Boston is the Boston Jerkfest, held each year in July.
The festival centers around Caribbean food with tons of vendors you can choose from. There are also cooking demos, live music, kids' activities, and a beer and rum tent.
Be sure to bring your appetite and your dancing shoes, because this festival is always a fun time.
Check out the Boston Jerkfest website for more info, such as dates, vendor lineup, and more.
Live it up at the Puerto Rican Festival of Massachusetts
Every year, this celebration attracts thousands of people ready to salsa, feast, and soak up the sun.
The event takes place at City Hall Plaza each July. It includes singing, dancing, Puerto Rican food, and a parade. They also sponsor a Puerto Rican heritage night at Fenway Park!
Check out their website for details, including dates.
Watch Shakespeare on the Common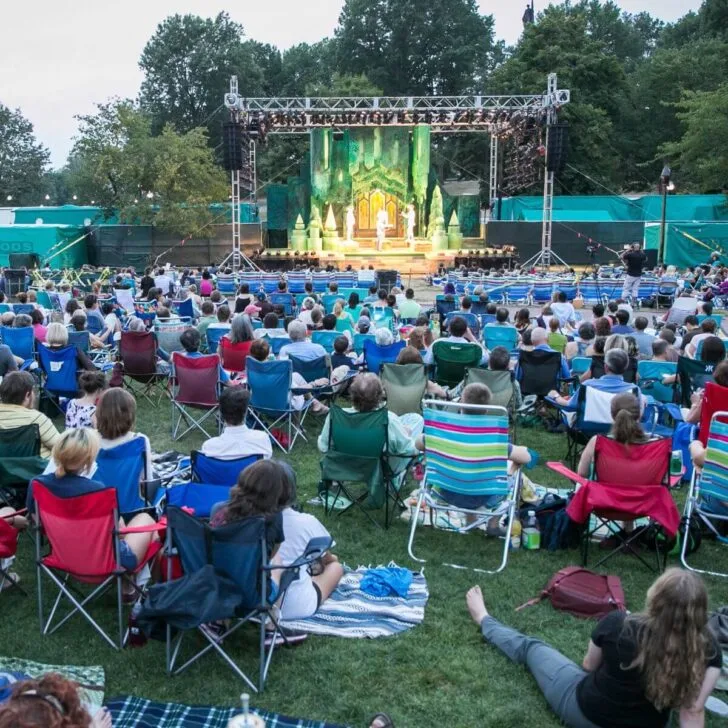 Boston's annual tradition of performing Shakespearean plays on the Boston Common is a summer must-see attraction.
Each year the Commonwealth Shakespeare Company selects a different play to put on for FREE!
Grab a blanket, pack a picnic, and prepare to be entertained by some of Shakespeare's greatest works under the stars.
Check out the Commonwealth Shakespeare Company website for more details, including which play they'll be performing this year, as well as dates.
Play Mini Golf at PuttShack in Seaport
Gather up your crew and head on over to PuttShack in Seaport for a mini golf experience like no other.
With advanced technology and interactive courses, you'll feel like you're playing a game straight out of the future!
Plus, if you're feeling thirsty, PuttShack's got you covered with their fully stocked bar featuring cocktails, beer, and wine.
This would be a great activity to add to an itinerary for a bachelorette or bachelor weekend in Boston!
NOTE: This spot is strictly 21+ after 8 PM.
Relax to the sounds at the Cambridge Jazz Festival
Join the Cambridge Jazz Foundation for their annual Jazz festival at Danehy Park in Cambridge, between Alewife and Porter Square stations on the Red line.
The festival features 2 days of live music from a variety of Jazz styles – and it's all free!
There's also a beer garden, marketplace, food, and a kids' area.
Check out the Cambridge Jazz Foundation website for more details, including dates and lineup.
Do an ice cream crawl across Boston
Boston is home to some of the most delicious and creative ice cream parlors around, all featuring their unique twist on this classic treat.
A few local favorites include Christina's, Emack & Bolio's, Far Out Ice Cream, FoMu, JP Licks, Picco, and Toscanini's.
Not sure where to start? Make it a point to try somewhere new each time you go out for a cold treat!
Cheer on the sculptors at the International Sand Sculpting Festival
Prepare to be blown away by the most creative and impressive sand sculptures you've ever seen at the International Sand Sculpting Festival!
Talented artists from all over the world come together to showcase their skills and compete for the title of sand sculpting master.
You'll witness larger-than-life creations that will leave you in awe and maybe even inspire you to grab a bucket and shovel and join in on the fun.
In addition to the impressive sculptures, there are food trucks, live music, and of course, beach time fun!
This annual July event takes place at Revere Beach and has been running for nearly two decades. Although it's not directly in Boston, it's super close and accessible via the blue line on the T.
Check out the International Sand Sculpting Festival website for more information, including dates, lineup, this year's theme, vendors, and more.
Embark on a whale watching cruise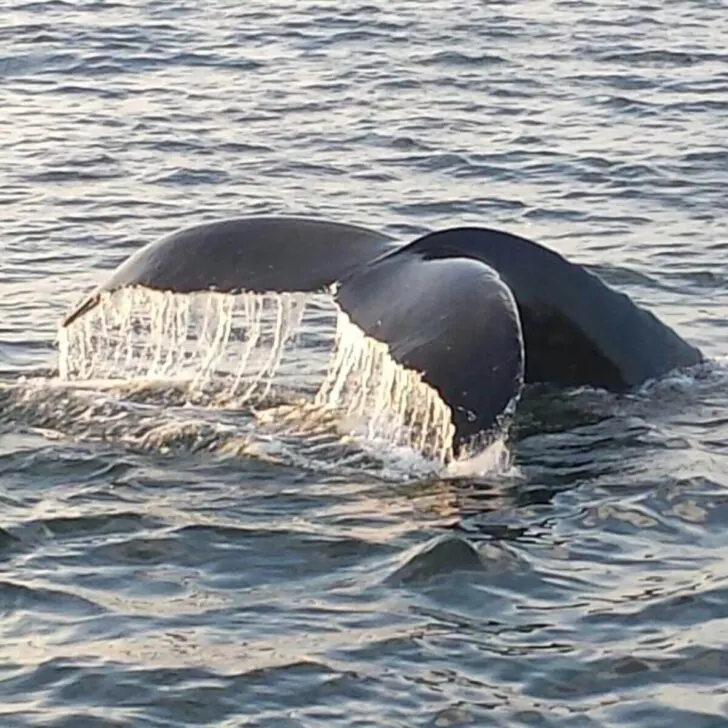 Head over to Central Wharf for an unforgettable whale watch with the New England Aquarium and Boston Harbor City Cruises.
As you embark on your journey, keep your eyes peeled for the magnificent giants that inhabit the open ocean. Boston Harbor is known to be home to humpback, finback, and minke whales.
A guide from the aquarium joins each cruise and will tell you all about the whales you see, as well as any other animals, such as sea birds.
The boats are equipped with restrooms, as well as a bar where you can also get snacks.
The last time I did this whale watch, I had to crouch in the corner in a huddle with my friends to stay warm!
Learn from my lesson and bring a warm layer, such as a hoodie or jacket. Also, skip the hat or take it off, otherwise the wind will blow it away.
Peruse the Museum of Fine Arts
Another thing I love about living in Boston are all the top-notch museums in and around the city.
There are a ton to choose from, so if you aren't sure where to start, give the Museum of Fine Arts a try this month.
Basically this place is like a playground for your eyeballs, but you don't need a degree in art history to appreciate it!
Personally, I like to go when there are fashion exhibits, but there a ton of beautiful permanent exhibits always available, like the Lorna and Robert Rosenberg Gallery, which has the largest collection of work outside of France by Claude Monet. The Japanese Garden is also quite lovely and relaxing.
Aside from the permanent and rotating exhibits that you can check out, they always have a ton of events happening over the summer, like art classes, concerts, and lectures.
Check out the MFA website to see what exhibits are in town or to find a fun event or class.
Go rooftop bar hopping
Anytime you combine stellar views with good food or drink, you're bound to have a good time. So why not plan a day or evening at a rooftop bar or restaurant?
Whether you're celebrating a special occasion or just seeking a fun night out, these spots are the perfect spot to try out:
Back Bay: Earls Kitchen + Bar (get the guac!!!)
Seaport: Lookout Rooftop and Bar at Envoy Hotel
Seaport: Legal Harborside
Charlestown: Pier 6
Back Bay: RTP @ The Colonnade Hotel (bonus – there's a pool!)
Back Bay: The Stratus at View Boston
Weather in Boston in July
According to US Climate Data, the average high in Boston in July is 81, with an average low of 65. But of course, an average doesn't mean that it doesn't get hotter. As I write this in July 2023, it's 86 out and yesterday it hit 91!
In addition, July is the sunniest month out of the year, with an estimated average of 300 hours of sunshine throughout the month. That definitely sounds about right!
All that to say, you'll want to pack light, loose layers, polarized sunscreen, and sunscreen. A hat goes a long way too, so perhaps a new Boston Red Sox cap would make a great souvenir!
If you'll be spending any amount of time indoors, such as at a restaurant, museum, etc, consider bringing a light layer, such as a cardigan, as places tend to blast the AC during this time of year!
Since Boston is a very walkable city, you'll want shoes that are comfortable for walking, like sneakers. Since I live here, I often wander around in Birkenstocks or other flat sandals if I'm out and about.
But you know your feet best, so just keep in mind that you'll be doing a lot of walking here, even if you take the T.
Ladies, if you want to wear heels while visiting, consider wedges – especially if you'll be in the Faneuil Hall area, where it's nearly all cobblestone.
Friends of mine (yes, plural!) have broken or sprained their ankle from tripping on the cobblestone while wearing heels!
Lastly, we do have rain occasionally in July, so pack an umbrella, just in case some thunderstorms roll in!
What are your favorite things to do in Boston in July?
With so many events, festivals, and attractions to explore, it can be a challenge to narrow down all of the things to do in Boston in July.
No matter where your preferences lie on the list of best things to do in Boston during July, you are sure to be captivated by the city's summer delights.
So what're you waiting for? Make your plans now and join me in celebrating summer in Boston. What are your favorite things to do in Boston in July?
---
About the author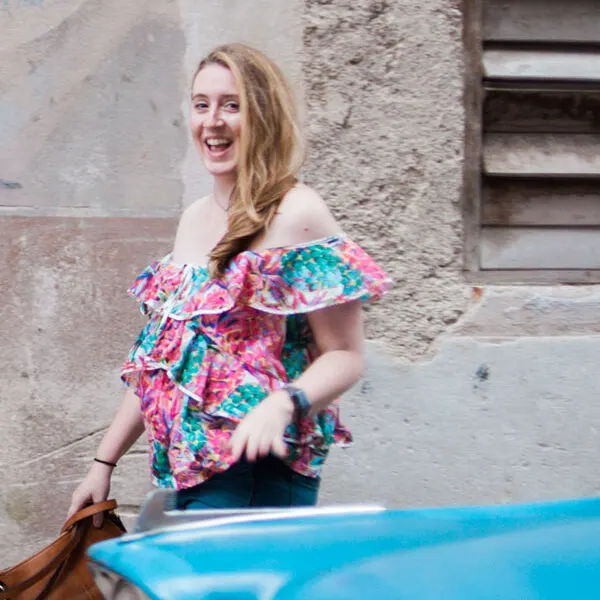 Meg Frost is a Boston-based travel blogger that helps people embrace technology to make vacation planning and traveling wicked easy, affordable, and fun.
She holds an M.A. in Journalism from Northeastern University and B.S. in Communication & American Studies from University of Miami.
---