Are you considering a beach getaway to the charming and historic area of Cape Cod, Massachusetts?
Whether you're looking for exquisite ocean views and white sandy beaches or quaint and secluded cottages that offer plenty of peace and quiet, Cape Cod is sure to charm your socks off.
But where should you stay during a Cape Cod vacation?
I've compiled an easy-to-follow guide on the best places to stay in Cape Cod, including areas, towns, best things to do, and accommodations for all budgets.
Let's dig in.
Where to stay on Cape Cod
Cape Cod, or "The Cape" as we call it here in New England, is divided into four main sections: Upper Cape, Mid Cape, Lower Cape, and Outer Cape.
While the Cape is only about 65 miles long, it is a tourist hot spot and gets wicked crowded in the summer and even into early fall.
My recommendation is to have a rough idea of what you want to do while there and book your accommodations nearby. This will help save you from having to sit in traffic too much!
Now that I've gotten that big tip out of the way, let's go over each section, the towns within, what to do, and the best places to stay in Cape Cod!
Upper Cape
The Upper Cape is the very first section of the Cape. It includes the towns of Bourne, Falmouth, Mashpee, and Sandwich.
If you hate traffic, the Upper Cape may be the perfect spot for you, as you won't have to drive too far once you cross the Sagamore Bridge.
In addition, if you'll be hopping over to Martha's Vineyard or Nantucket at some point, you'll be able to catch a ferry from this area.
Let's go over each town to see what there is to do, as well as where to stay.
Bourne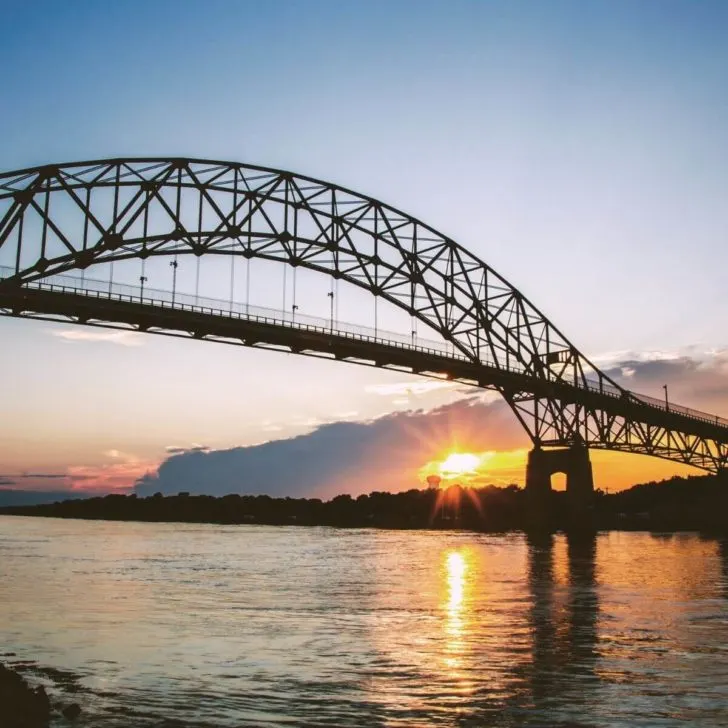 Bourne is the very first town you'll hit when you cross onto the Cape.
There isn't all too much to do directly in Bourne, to be hoest.
You can hit the Cape Cod Canal Bikeway for a bike ride, walk, or run. Plus a handful of tour companies run charters for fishing, boating, and standup paddle boarding. But that's about it.
Personally, it's not my favorite place to stay in Upper Cape, but that doesn't mean you'll feel the same!
Plus, the Cape sells out quick, so if you're having trouble finding a place in the other Upper Cape towns, Bourne will do.
Where to stay in Bourne
Falmouth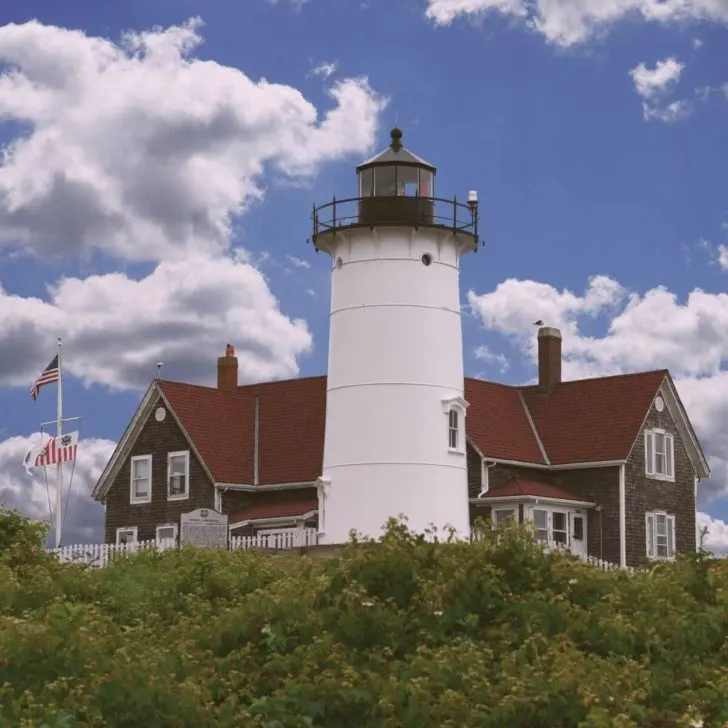 For a perfect summer getaway, look no further than Falmouth.
This lovely town includes the villages of East Falmouth, West Falmouth, North Falmouth, Falmouth Village, Teaticket, and Woods Hole.
Attractions include the Shining Sea Bikeway, an 10.7-mile paved pathway that is perfect for bike rides, running, and walking that runs between North Falmouth and Woods Hole.
Another beautiful spot for a walk is The Knob, which is absolutely stunning around sunrise and sunset with water on both sides of the trail, which overlooks Buzzards Bay and Quissett Harbor.
Also nearby is the Nobska Lighthouse, which also overlooks Buzzards Bay, but is on a different hook of land from The Knob.
My favorite thing to do in this town is visit the Cape Cod Winery in East Falmouth, where you can do tours, tastings, or just sit down for dinner and entertainment.
They also run special events from time to time, like sip-and-paints and yoga classes.
Lastly, Woods Hole is where you can pick up a ferry to Martha's Vineyard and Nantucket, two beautiful islands off the coast of the Cape.
Where to Stay in Falmouth
Sandwich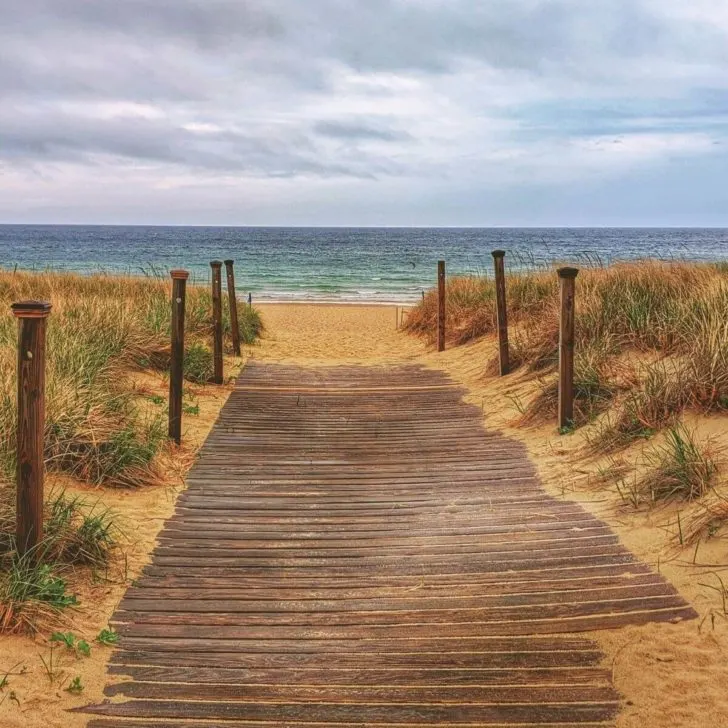 Sandwich is the oldest town on Cape Cod and is well known for its 19th century glassware.
It's also filled with lots of historic homes, such as the Hoxie House, which is the oldest house on Cape Cod. Many other historic homes in Sandwich are now inns or bed and breakfasts, too.
Visitors can hit the beach at the Scusset Beach State Reservation for some fun in the sun in Cape Cod Bay.
Another fun spot is the Shawme-Crowell State Forest, where you can go camping, hiking, biking, horseback riding, and more.
Where to Stay in Sandwich
Mashpee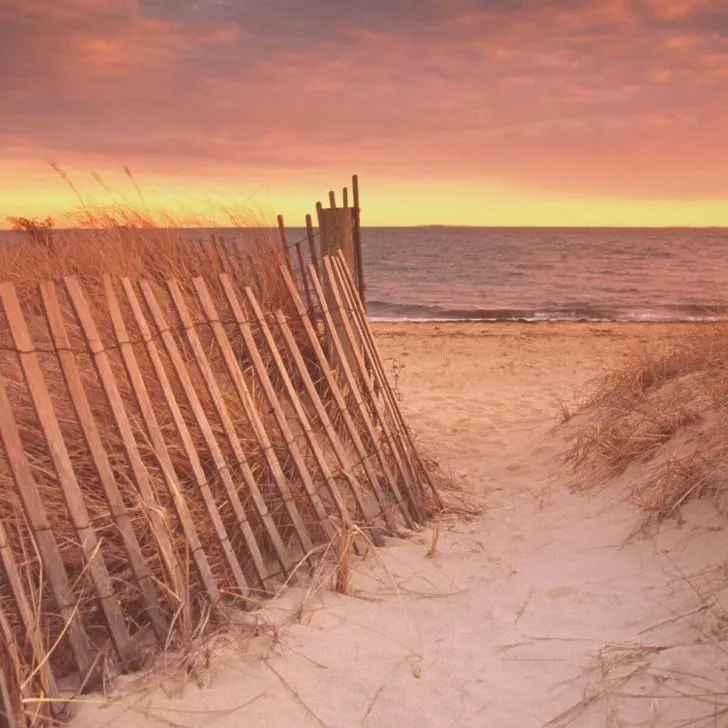 The town of Mashpee is home to the Mashpee Wampanoag tribe, which still has a presence today.
The southern part of the town sits on Nantucket Sound, where there are a few nice beaches, such as South Cape Beach State Park, Mashpee Town Beach, and Popponesset Peninsula.
The Mashpee National Wildlife Refuge is perfect for fishing, birdwatching, and wildlife photography enthusiasts.
Lastly, families with kids 8 and under will appreciate the Cape Cod Children's Museum, especially on a rainy day!
Where to stay in Mashpee
Mid Cape
The Mid Cape region is home to Barnstable, Dennis, and Yarmouth.
If you're looking for the quintessential Cape experience but don't want to drive to Lower or Outer Cape, I recommend at least putting up with the traffic long enough to get you to Mid Cape.
There are lots of popular beaches, ice cream shops, museums, and golf courses to fill your itinerary with. Plus there are ample vacation homes to rent if you want something more private than a hotel, inn, or bed & breakfast.
Barnstable
Barnstable is the largest town on Cape Cod and is comprised of the popular villages of Hyannis, Centerville, and Cotuit, among others.
Take a walk through cozy Hyannis for a taste of old-world New England charm or drive over to Cotuit for some of the freshest oysters around.
Hyannis is also another port where you can pick up a ferry to Martha's Vineyard or Nantucket.
The Mass Audobon Long Pasture Wildlife Sanctuary is perfect for leisurely nature walks, kayaking, and birdwatching.
If you're a patron of the arts, check out a show at the Cotuit Center for the Arts or browse the exhibits at the Cahoon Museum of American Art.
Beach-wise, Craigville Beach in Centerville and Kalmus Beach in Hyannis are two that I recommend.
Where to stay in Barnstable
Dennis
Dennis stretches across the Cape with beaches on both Cape Cod Bay and Nantucket Sound.
Whether you choose to enjoy Mayflower Beach or soak up some sunshine at West Dennis Beach, a visit to this quaint corner of the Cape guarantees a memorable stay.
For a rainy day activity, consider visiting the Cape Cod Museum of Art, which focuses on local artists.
Where to stay in Dennis
Yarmouth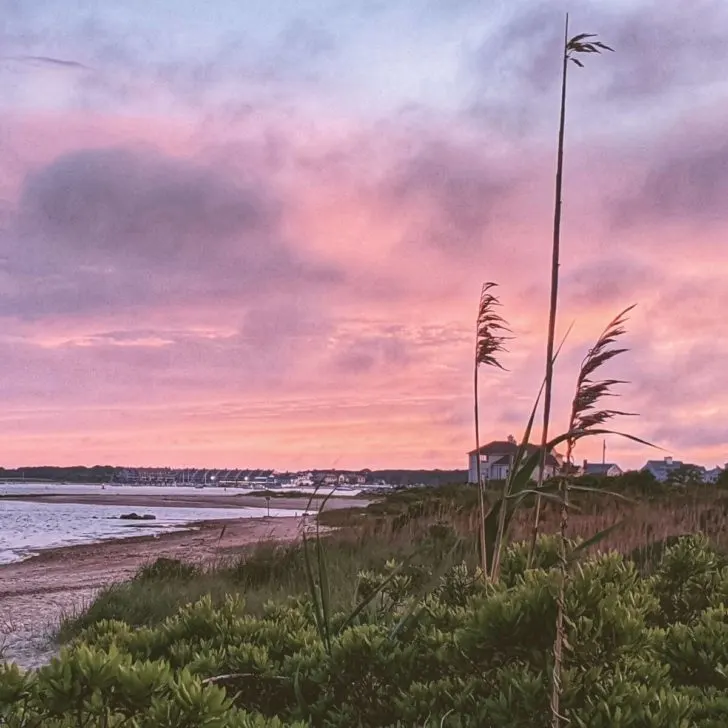 Like other Mid Cape towns, Yarmouth stretches across the Cape with beaches on both Cape Cod Bay and Nantucket Sound.
One of my favorite things to do on the Cape is mini golf at Pirate's Cove Adventure Golf.
You can also access the Cape Cod Rail Trail for a walk, run, or bike ride.
Kids will absolutely love the Cape Cod Inflatable Park. Actually, adults probably will too!
Where to stay in Yarmouth
Lower Cape
The Lower Cape is home to Brewster, Chatham, Eastham, Orleans, and Harwich.
If you don't mind the bumper-to-bumper traffic in the summer, these towns are peak Cape Cod!
Let's take a look at each town so you can choose the perfect spot.
Brewster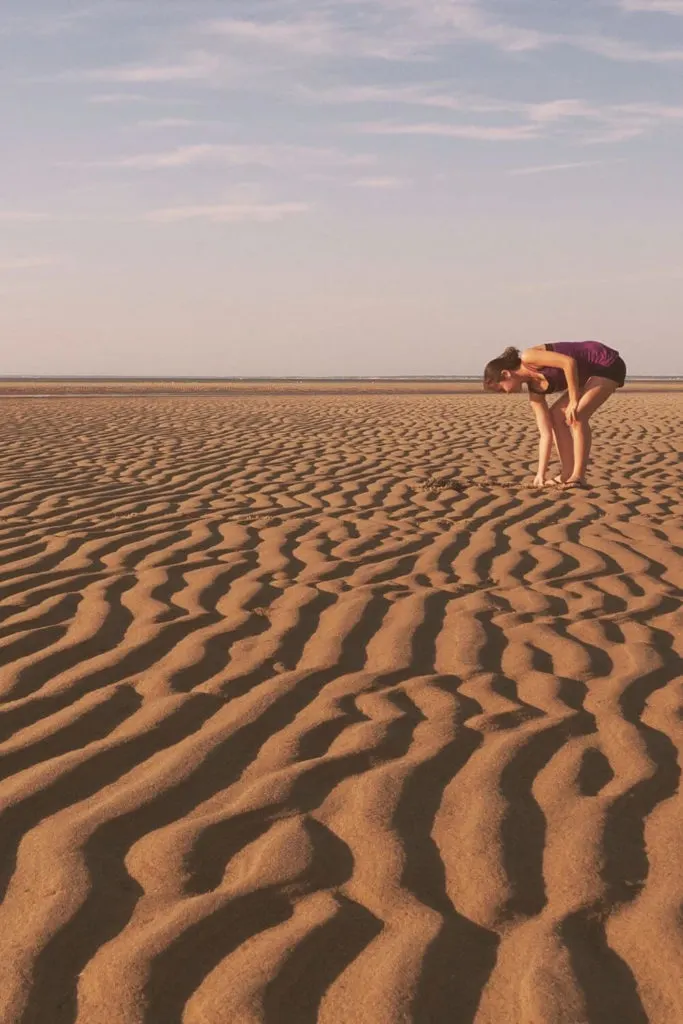 Brewster sits along Cape Cod Bay, where you can visit the stunning Paine's Creek Beach or Crosby Landing Beach.
The Brewster Tidal Flats, which extend up to Eastham, can be seen at low tide, as shown above.
It is also home to the Cape Cod Museum of Natural History, which is a great stop on a rainy day (or any day, really).
Also in town is Nickerson State Park, where you can go camping, hiking, fishing, horseback riding, and much more. They also have ponds that you can swim in if you prefer that over the ocean.
Lastly, be sure to check out the Stony Brook Grist Mill, which is the first water-powered grist and woolen mill in the US.
It still operates today, making cornmeal, and has an onsite museum and lovely nature trails. Please note that it is only open to visitors on Saturdays in July and August.
Where to stay in Brewster
Chatham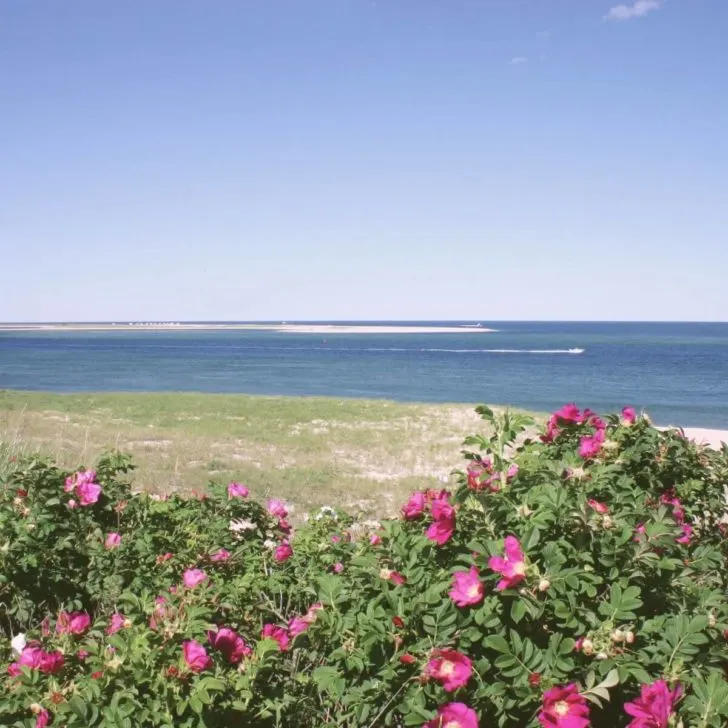 Located on the elbow of Cape Cod, Chatham is a must-see for anyone looking to explore the Lower Cape area.
Chatham offers excellent opportunities for wildlife viewing and beach combing, from Lighthouse Beach to the Monomoy National Wildlife Refuge.
It is also where the Cape Cod National Seashore starts, as it stretches up to Provincetown.
Kids will definitely enjoy spending some time at the Chatham Railroad Museum, as well.
Lastly, be sure to check out the Chatham Lighthouse, which is free to visit!
Where to stay in Chatham
Harwich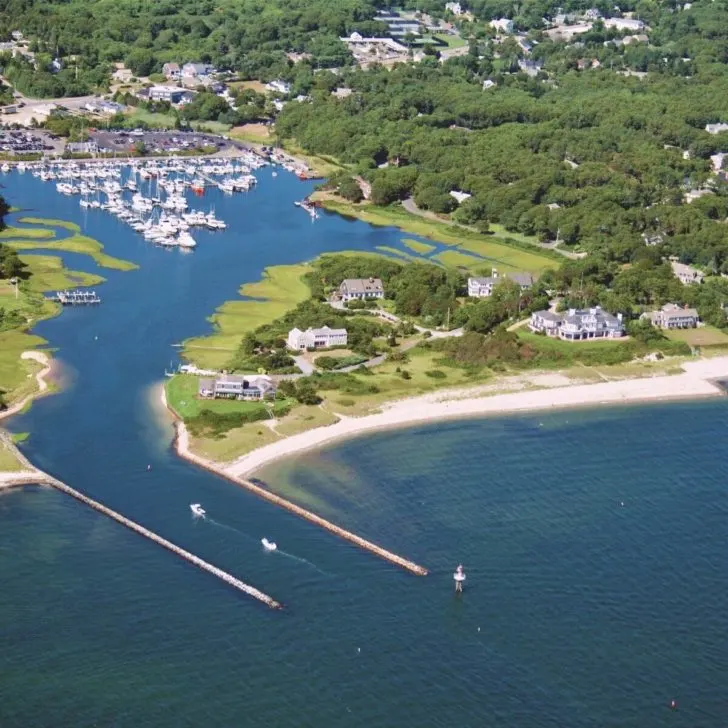 Harwich is yet another town where you can pick up a ferry to Nantucket, although that's not all there is to do!
Bank Street Beach, Red River Beach, and Sea Street Beach are three public beaches perfect for sun bathing and all-around beach going.
Hawksnest State Park is perfect for hiking, birdwatching, and swimming in Hawksnest Pond.
Instagrammers will adore the Cape Cod Lavender Farm, which is best to visit in July for the fullest blooms.
For a unique activity, check out Cranberry Bog Tours to tour a real cranberry bog farm. It is cash only and there's also a farm stand on site.
Where to stay in Harwich
Orleans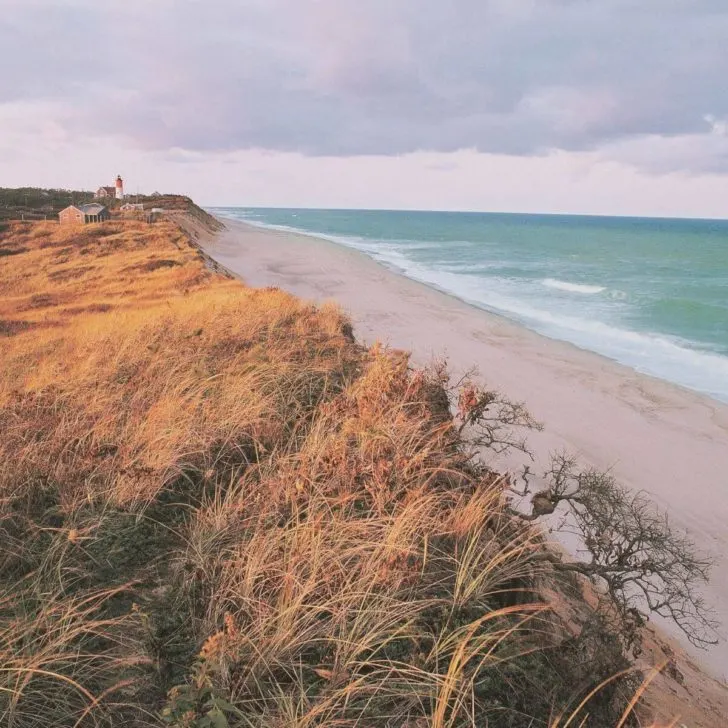 Last up in the Lower Cape is the charming small town of Orleans.
Orlean's Nauset Beach is known far and wide as an ideal spot for a day at the shore. It is a stunning beach that is unfortunately suffering from severe erosion.
Be sure to check ahead to ensure it is open to the public when you plan to go. If it is, please tread carefully and respect all off-limit areas.
If Nauset isn't open, check out Skaket Beach on the opposite side of town, overlooking Cape Cod Bay.
Where to stay in Orleans
Outer Cape
If you want to explore the wilder side of Cape Cod, then look no further than the Outer Cape!
This is my favorite part of the Cape, as it is slightly less overrun by touristy stuff. Not that you can't get that kind of stuff here, but it's just a bit more peaceful in the Outer Cape area.
Unfortunately, if you're driving, especially from south of the Cape, traffic is gonna be a pain. On the flip side, you can skip the traffic and take a ferry from Boston!
Eastham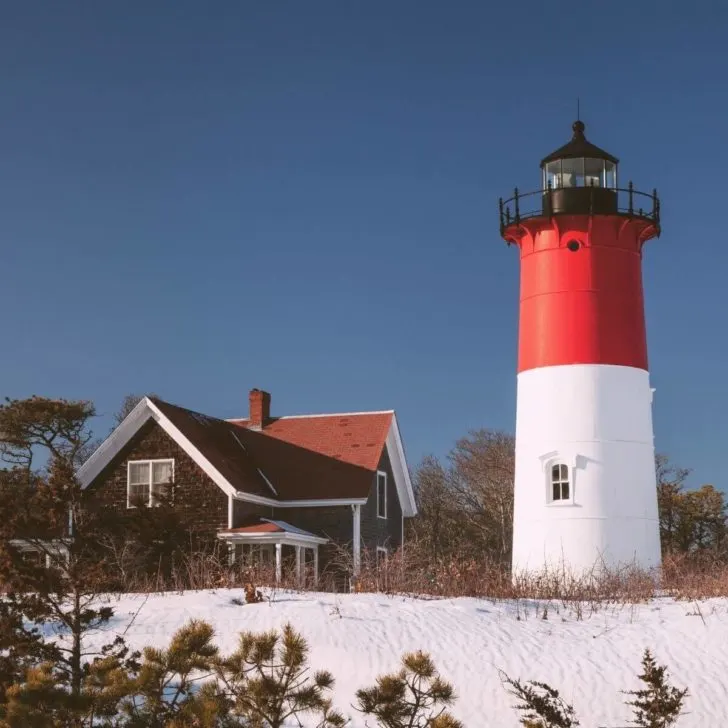 Eastham is a popular destination for those looking to explore Cape Cod's coastline.
Coast Guard Beach offers salty sea breezes and stunning views. It's also the first place where the Mayflower ship landed in 1620.
First Encounter Beach is another relaxing, scenic beach to consider.
If you're more of an explorer, make sure not to skip out on Nauset Lighthouse or Nauset Trail, either.
Where to stay in Eastham
Provincetown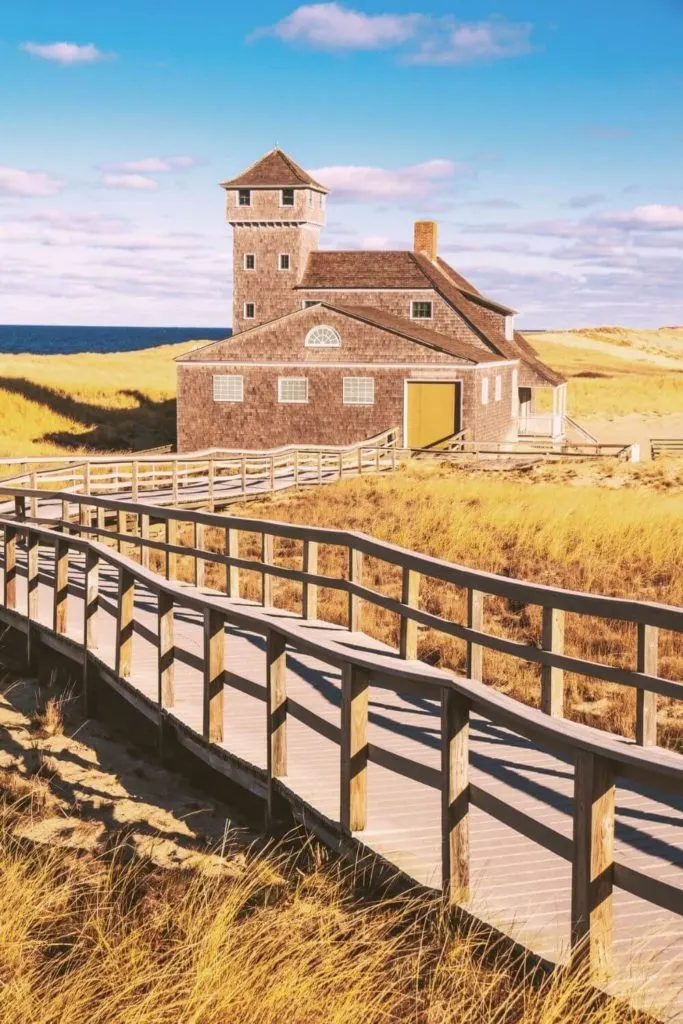 Provincetown is the very last town at the tip of the Cape and my favorite place to stay on Cape Cod.
I might be a bit biased though because my grandparents lived there, so I have fond memories of visiting them.
Overall, Provincetown is an ideal vacation spot for beach bums, art aficionados, and the LGBTQ+ community.
It's also super easy to get to from Boston, as you can take a ferry and skip all the traffic.
Art galleries line Commercial Street, a main thoroughfare which runs through P-Town as it's affectionately called. Also on Commercial Street is the Provincetown Art Association and Museum (PAAM).
Race Point Beach provides stunning scenery and is perfect for beachcombing, sunbathing, picnics, and relaxing walks.
The current is very strong at Race Point Beach, so it's not the best for swimming or wading. If swimming is on your agenda, check out Herring Cove Beach instead.
At the tail end of Race Point Beach is the Race Point Lighthouse, which is open every first and third Saturday for tours in the months of June through October.
NOTE: Tours have been cancelled the last few years for health and safety precautions. It is not yet known if they'll finally resume in 2023.
Lastly, for a bit of nature other than the beach, check out the Beech Forest Trail. There are also lots of whale watching tour companies that run from P-Town.
Where to stay in Provincetown
Truro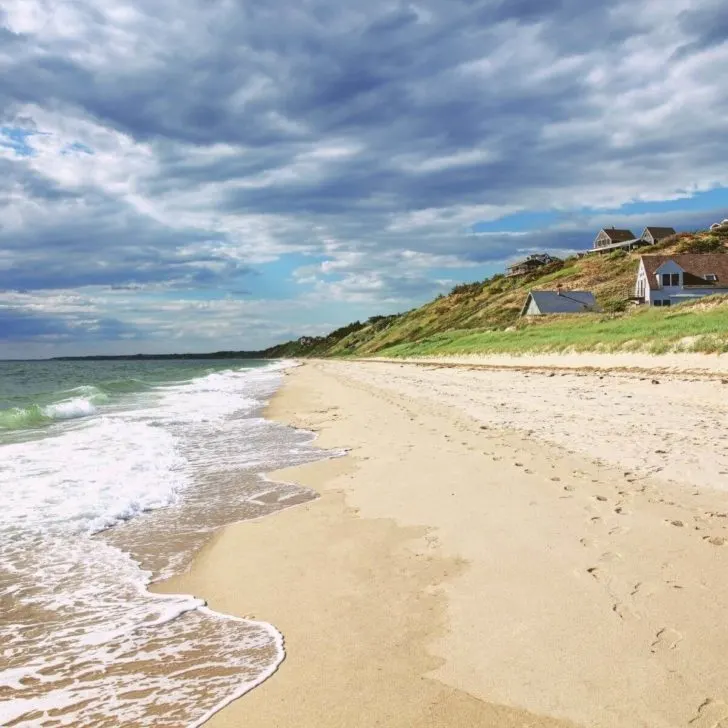 Truro is a very tiny town with barely over 1000 residents. It sits just below Provincetown, so if you can't find a place to stay there, Truro is your next best bet.
Check out Highland Lighthouse, the oldest and tallest lighthouse on Cape Cod, which can be toured from late Spring through early Fall.
Beach-wise, check out Corn Hill Beach, which is open to the public and has an accessible boardwalk.
Ballston Beach is also nice, but it is only open to residents from mid-June through Labor Day – so pretty much all Summer.
Where to stay in Truro
Wellfleet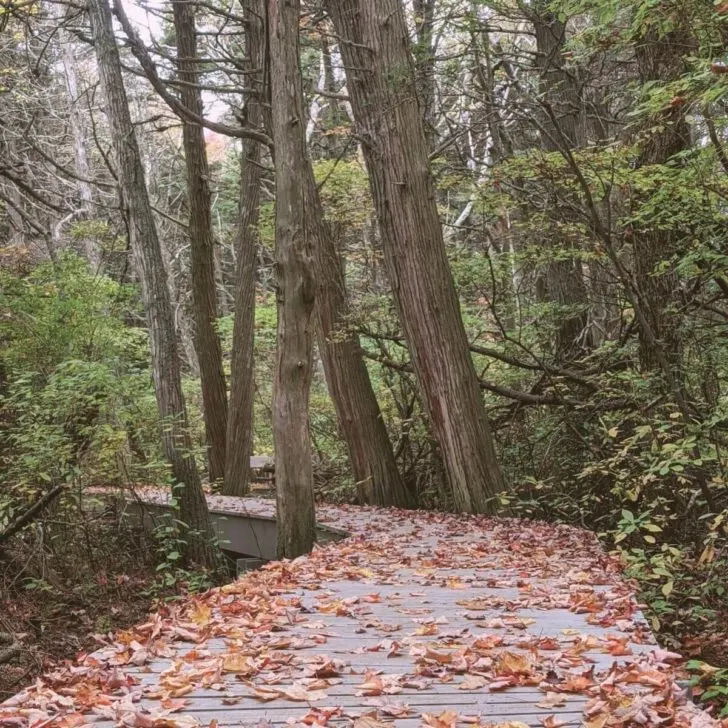 Last up on our list of the best places to stay in Cape Cod is the charming small town of Wellfleet.
Wellfleet is world-known for its Wellfleet oysters, which are available fresh between September through July.
It is also home to Wellfleet Cinemas drive-in movie theater, one of few remaining in the US. I remember going here when I was a kid to see Turner & Hooch!
For a good beach day, hit up Marconi Beach, which is part of the Cape Cod National Seashore.
Lastly, there are a few good spots for nature walks: Atlantic White Cedar Swamp Trail, Great Island Trail, and the Mass Audobon Wellfleet Bay Wildlife Sanctuary.
Where to stay in Wellfleet
Where's your favorite place to stay in Cape Cod, MA?
Cape Cod has something to offer everyone and picking just one place to stay can be intimidating.
From the marshlands of Falmouth to art galleries and drag brunches in Provincetown, Cape Cod is inviting in every way.
I hope my guide has helped you figure out where to stay and will help make your vacation the best ever.
Be sure to leave a comment below to let me know how your stay on the Cape goes!
---
About the author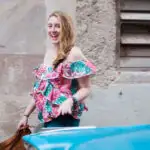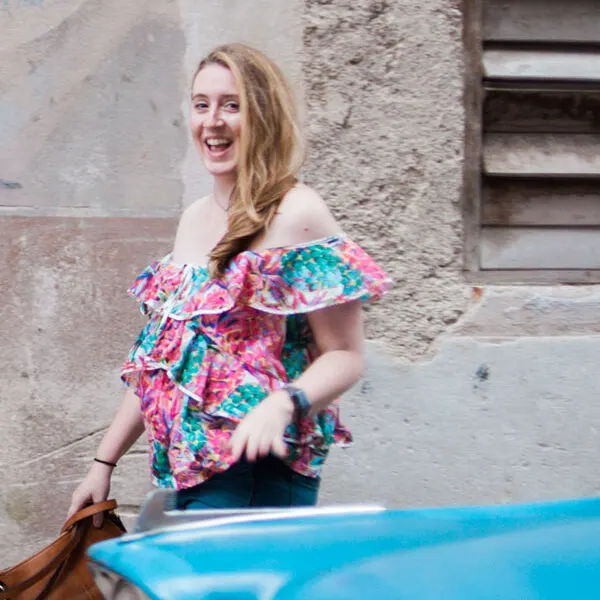 Meg Frost is a Boston-based travel blogger that helps people embrace technology to make vacation planning and traveling wicked easy, affordable, and fun.
She holds an M.A. in Journalism from Northeastern University and B.S. in Communication & American Studies from University of Miami.
---
This post was originally published July 24, 2016. It was last updated March 25, 2023.