Losing your luggage can turn out to be a big nightmare.
But I bet there are a few simple tips you aren't utilizing to reduce the chances of your luggage disappearing.
Check out my top 5 tips on how to track luggage so it doesn't get lost again.
Buy luggage in an obnoxious color or print
Obviously using luggage in an obnoxious color or print won't help you track it while it's out of your sight.
But a suitcase with a pop art print is far easier to spot on the luggage belt than a standard-issue black suitcase.
Plus, as long as no one else on your flight checks a neon yellow suitcase, the chance of your luggage being accidentally taken home by someone else is next to none.
Lastly, should your luggage get delayed, it will be easier for the attendants to track luggage with a pineapple print in the sea of black suitcases.
Hopefully that means it will also get forwarded to you more quickly, as well.
Wrap your luggage
If you don't want to invest in new luggage just to get in on my first tip, get a luggage wrap instead!
Luggage wraps are kind of like textbook covers for suitcases. You can find them in all kinds of crazy colors and prints (even sports logos!).
Not only do luggage wraps make your luggage easier to track, they also prevent your luggage from getting dirty.
No more gunk and unidentifiable stains embedded in your suitcase!
Wraps are usually washable, but if for some reason the stains won't come out in the wash, they are cheap enough to replace.
Slap on colorful accessories
If you can't bear to part with your beloved sleek black suitcase (I'm totally guilty!), at least add a splash of color with a colorful luggage tag or luggage strap.
This should be obvious, but in order for this to help you track your suitcase on the luggage belt, make sure the luggage tag or luggage strap contrasts with your suitcase's main color.
Tie on a brightly colored bandana or pom pom or a bright luggage strap.
Side Note: Did anyone else's grandma make luggage pom poms?
If you're worried about putting your address on a luggage tag, check out eBags' Connected Luggage Tag that converts your address into a QR Code that airport staff can easily scan if your luggage is delayed.

Add a luggage tracking device
OK, we're finally at the geeky part (aka the good stuff).
Sometimes the colorful luggage and accessories only helps so much.
To put your mind at ease, add a tracking device to your luggage so that you know where it is at all times.
Tile is a great option for those that want to track more than a single piece of luggage.
Tile includes a GPS chip and is small enough to be added to many travel items.
For example, add a tile to your key ring, a slim tile in your wallet, a sticky tile to the inside of your luggage, and so on.
Tile sells discounted multipacks, so if you're looking to track more than just one suitcase, Tile is an affordable option.
For super accurate tracking, check out LugLoc.
LugLoc connects to cell towers to determine its location, so even if it's indoors, you'll be able to accurately track down your luggage.
It is pricey compared to Tile (especially when you consider it requires a monthly fee), but if you travel with valuables that must be checked, it's probably worth the price for peace of mind.
How do you go about tracking luggage to ensure it doesn't get lost?
Share your fave tips in the comments below, then check out the following posts:
---
About the author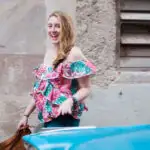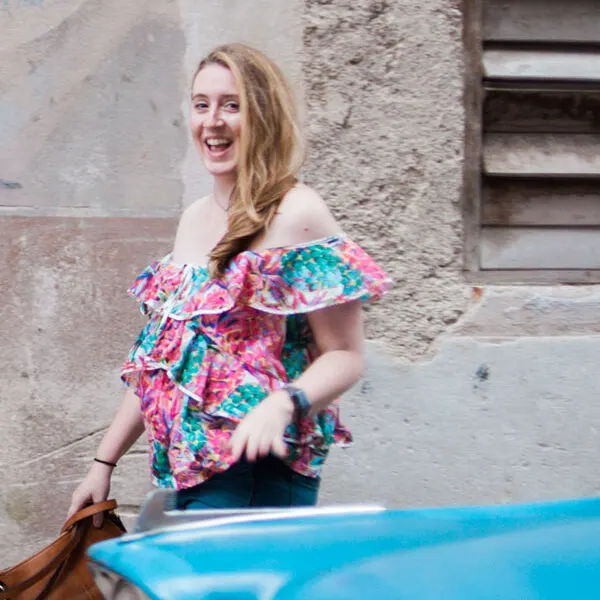 Meg Frost is a Boston-based travel blogger that helps people embrace technology to make vacation planning and traveling wicked easy, affordable, and fun.
She holds an M.A. in Journalism from Northeastern University and B.S. in Communication & American Studies from University of Miami.
---