I love me a fun Las Vegas weekend filled with poolside lounging, great food, and a fun show.
Las Vegas definitely has a reputation as a massive party spot, but it doesn't have to be that if you aren't into the party or club scene.
Check out my Las Vegas travel tips below, as well as all of the Vegas blog posts I've written for tips on planning a stellar Vegas vacation.
Viva Las Vegas!
Is Las Vegas safe?
Las Vegas, especially the tourist heavy Strip, is absolutely safe to visit. Not only that, but Las Vegas is continuously adding improvements to ensure its residents and visitors stay safe.
A few examples of safety measures that have been added are safety checks of visitors that don't utilize the cleaning staff for a certain number of days in a row, barriers to prevent car crashes from injuring people on sidewalks, and building more pedestrian bridges for areas with heavy foot traffic.
As with any travel destinations, be alert of your surroundings at all times, watch yo' drinks, and make safe choices, and you'll enjoy your time in Las Vegas without any safety issues interrupting your vacation.
I'd be remiss if I didn't mention the horrendous mass shooting in Las Vegas in 2017.
While it was a complete tragedy that could have been avoided, in my opinion it was due to the failure of US voters and the US government, not something that is rampant or unique to Las Vegas.
Frankly, there's a hell of a lot more that needs to be done to prevent gun violence and mass shootings, like expanding background checks, banning automatic weapons, and increasing funding for mental health screenings and treatment programs.
But unless my fellow Americans stand up, speak out and use our votes for candidates that support implementing better policies, I fear another tragedy like this could happen again.
When is the best time to visit Las Vegas?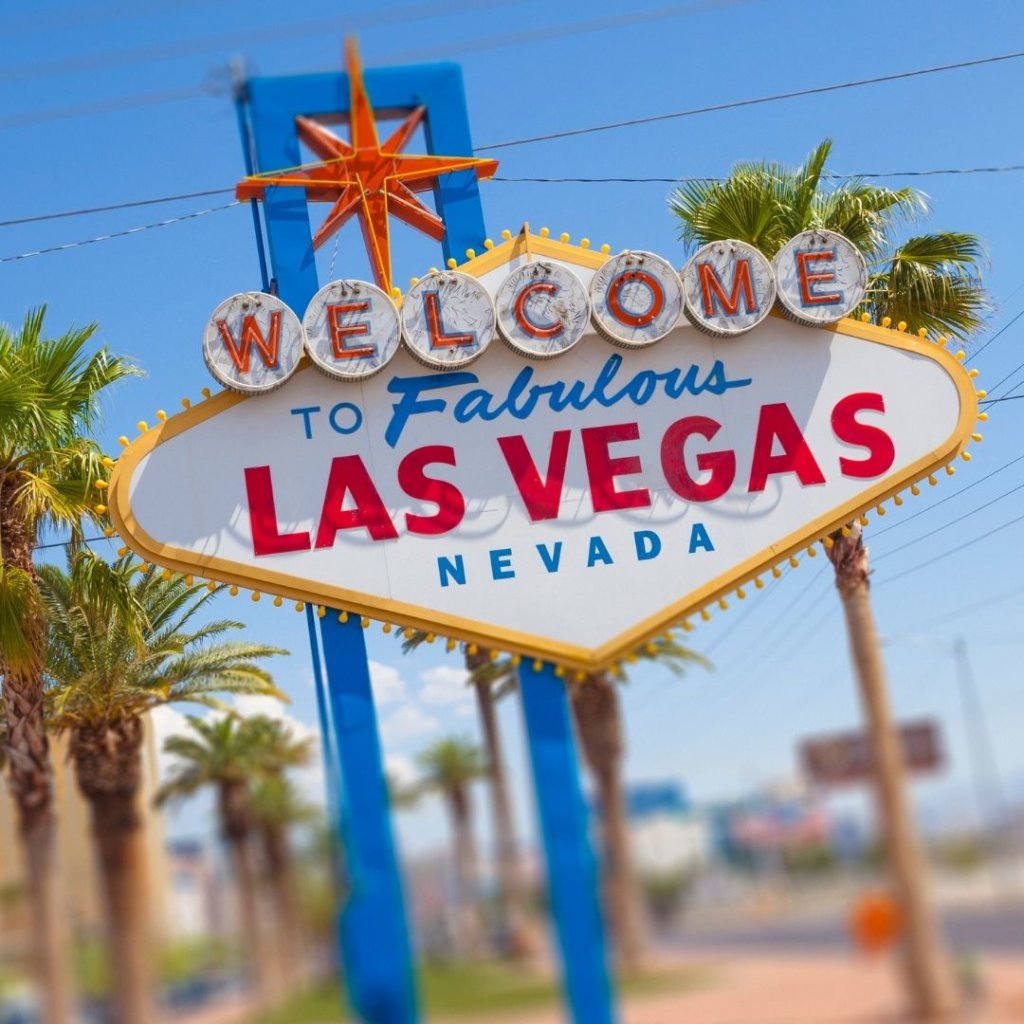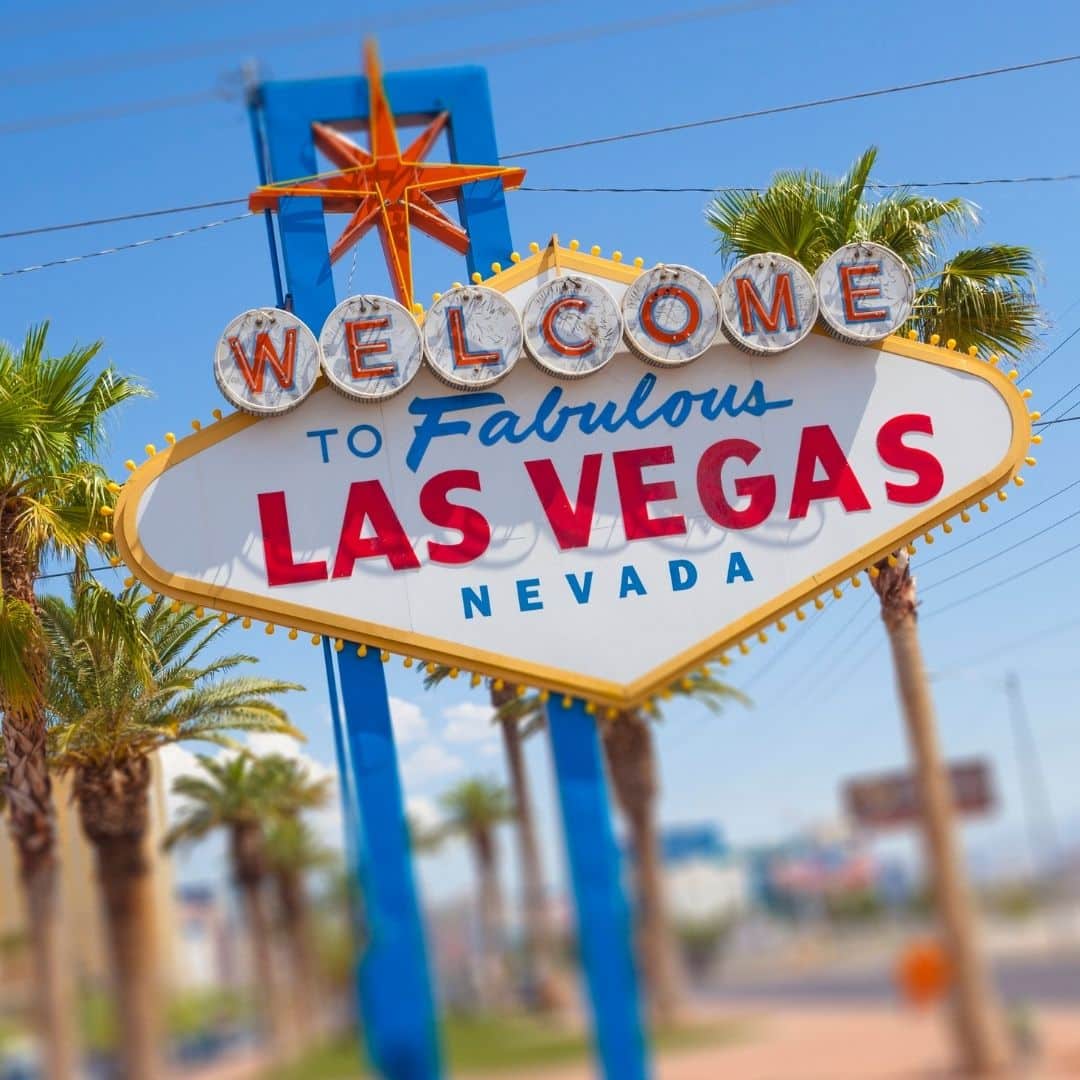 I'll keep this quick – there isn't a bad time to visit Las Vegas!
Winter in Las Vegas
Winter in Las Vegas is a great time to visit weather-wise. Temperatures are in the 50s to 60s on average, so you won't melt outside.
The downside to this is that most pools in Vegas are outside, so they close during the Winter months. So if you're looking to visit for some poolside relaxing during the day, book your visit during a different season.
While Las Vegas can be done on a budget any time of the year, mega-deals can be found on hotel rooms during the Winter months.
If you're visiting Las Vegas during the Winter months, make sure you pack for cooler weather! Unless your hotel or resort's pool is indoors, you won't need your swimsuits and cute cover ups.
Spring in Las Vegas
Spring is a fantastic time to visit Las Vegas. The temperatures warm up, so many resorts and hotels open up their pools at some point during the Spring season.
TIP: If pool time is on your Vegas agenda, call the hotel or resort you want to stay. at before you book to make sure their pool will be open before you go.
Keep in mind that college Spring Breaks happen during March (and April, but less so), so if you want to avoid the college crowd, I recommend visiting later in the Spring.
If you're visiting Las Vegas during the Spring, pack loose layers, swimsuits or bikinis, and of course, cute outfits that make you feel great to get in the Vegas vibe.
Summer in Las Vegas
The Summer months in Las Vegas are hot, hot, hot! It regularly tops 100 degrees Fahrenheit during the Summer in Vegas. But, since Vegas is located in a desert region, humidity is very low.
But, don't let this turn you away from visiting Las Vegas in the Summer!
Air conditioning is a given, almost all Las Vegas hotels and resorts have pools, and if you do need to venture outside, cooling misters are abundantly available.
If you're visiting Las Vegas in the Summer, be sure to pack lots of loose layers, a fun swimsuit or bikini, and lots of fun Summery outfits to put you in the right mindset for glitzy Vegas.
Last, but not least, don't forget your sunscreen!
Fall in Las Vegas
Like Spring, the temperatures in Las Vegas during the Fall are quite nice. Pools are still open in the early part of the Fall season, too.
If you'll be visiting Las Vegas during the Fall, check the weather close to your trip before you pack.
Depending on when you visit in the Fall, you might need loose, light layers or warmer clothes.
What is the best way to get around Las Vegas?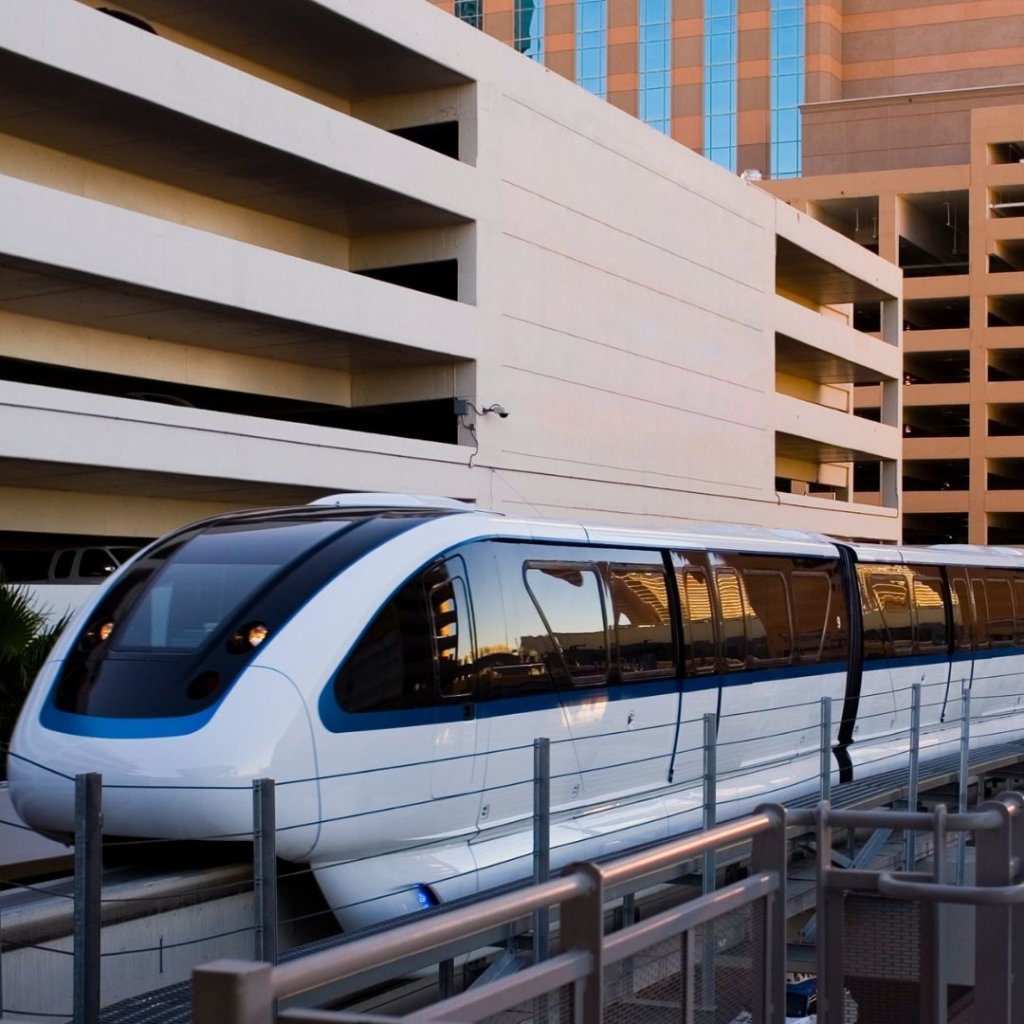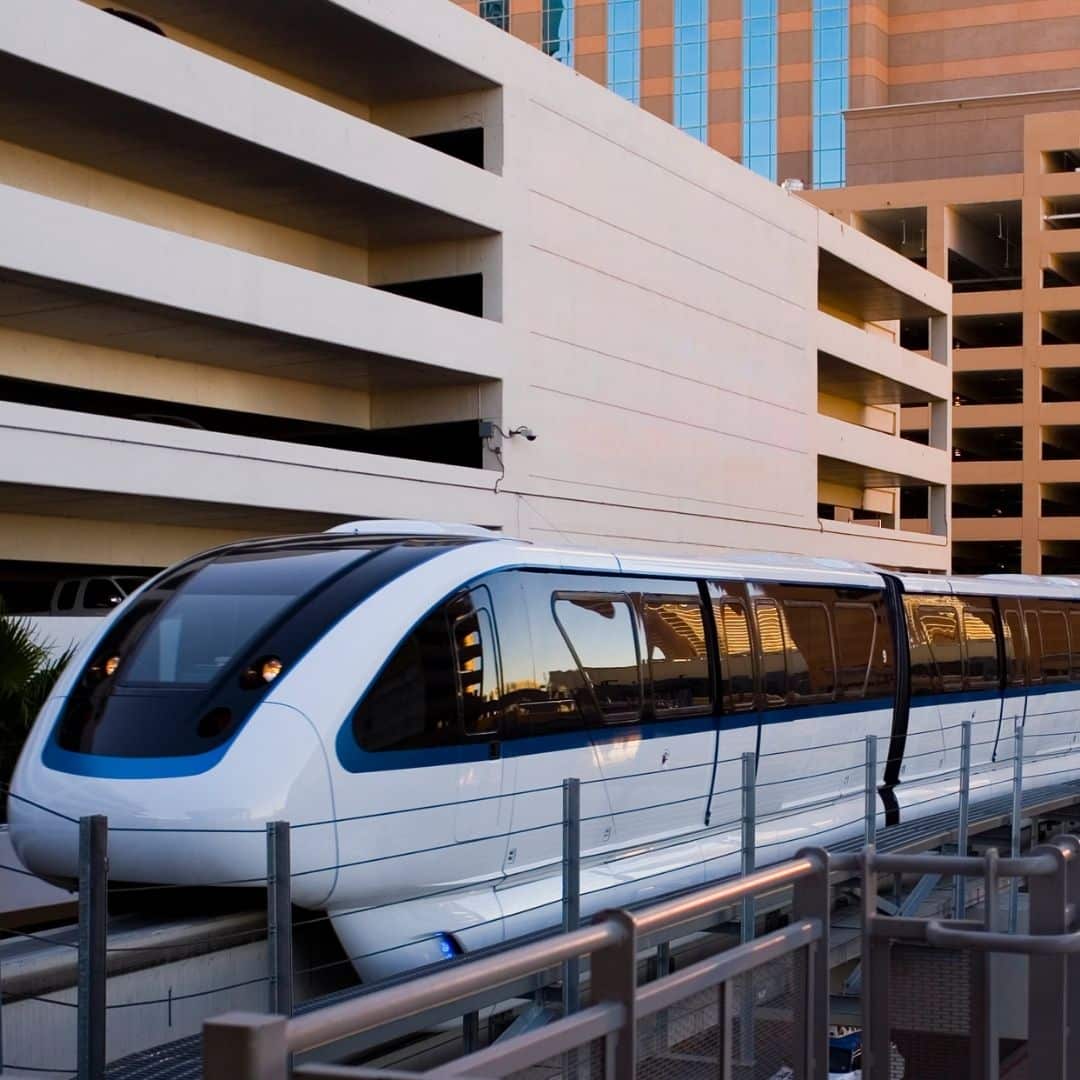 If you're visiting Las Vegas, you won't need a rental car unless you want to leave the Strip and don't want to join a group tour.
But, if you want to rent a car, most hotels and resorts on the Strip have 1 or 2 car rental satellite offices, so you can easily rent a car for a day instead of wasting money on parking a car for your entire visit.
Otherwise, the Strip is super walkable. In some areas, you can hop from property to property through covered walkways.
Or if you walk along the sidewalks on Las Vegas Boulevard, there are often misters to keep you cool when it's crazy hot out.
Cabs, Uber, and Lyft are all great options if you need to get somewhere and don't want to walk (I'm looking at you, heels!).
Lastly, there's a monorail that runs between select resorts.
Personally, I've never used it and always forget it's there, so I can't really recommend it. Walking and ride shares are sufficient enough that I probably won't ever use it.
Las Vegas travel guides
Use the blog posts below to help plan your next Las Vegas vacation.
Ready to book your trip to Las Vegas?
Use the search box below to find the best deals on Las Vegas hotels across multiple booking sites.