I didn't have a blog income for 2 long years.
Running a successful blog takes lots of hard work, time – and money.
But once I figured out what was failing, I was able to quickly turn things around.
Within just a few months of changing my strategy, I was making money blogging, with my blog income increasing each month.
If you're blog isn't making money, it's possible that you can fix it easily, too.
Keep reading for the top 10 reasons why your blog isn't making money and how to improve your blog income.
This post includes affiliate links. If you click on or make a purchase from an affiliate link, I might make a small fee at no extra cost to you.
Your posts aren't ranking well on Google
Over 3.5 billion Google searches are completed every day (source).
If you want a piece of this lucrative pie, you need to get your posts on page 1 for their keyword(s).
This is called search engine optimization or SEO.
In theory, the higher a post is on page 1, the more traffic you will get from search engines.
The more traffic you get, the more conversions you're likely to have in the form of product purchases, affiliate link clicks, ad views, and e-mail list sign-ups.
Some of these outcomes aren't direct income generators, but they are promising leads for future income.
How to improve website SEO
There's a ton of SEO advice on the internet for free, but a lot of it is out-of-date, confusing, or simply wrong.
SEO is an ever-changing industry so it's important to keep on top of best practices.
There are 2 products that I swear by for ensuring my website and posts are well-optimized for search engine traffic: Keysearch and Yoast.
Keysearch is a low-cost keyword research tool that helps you determine the best keywords to target for a blog post or YouTube video.
Yoast is a WordPress plugin that helps ensure your site and blog posts are optimized for SEO.
Your site has a bad user experience – especially on mobile
Nearly 4.2 billion people around the world access the internet via mobile device (source).
Needless to say, having a good mobile user experience on your blog is crucial to your site's success.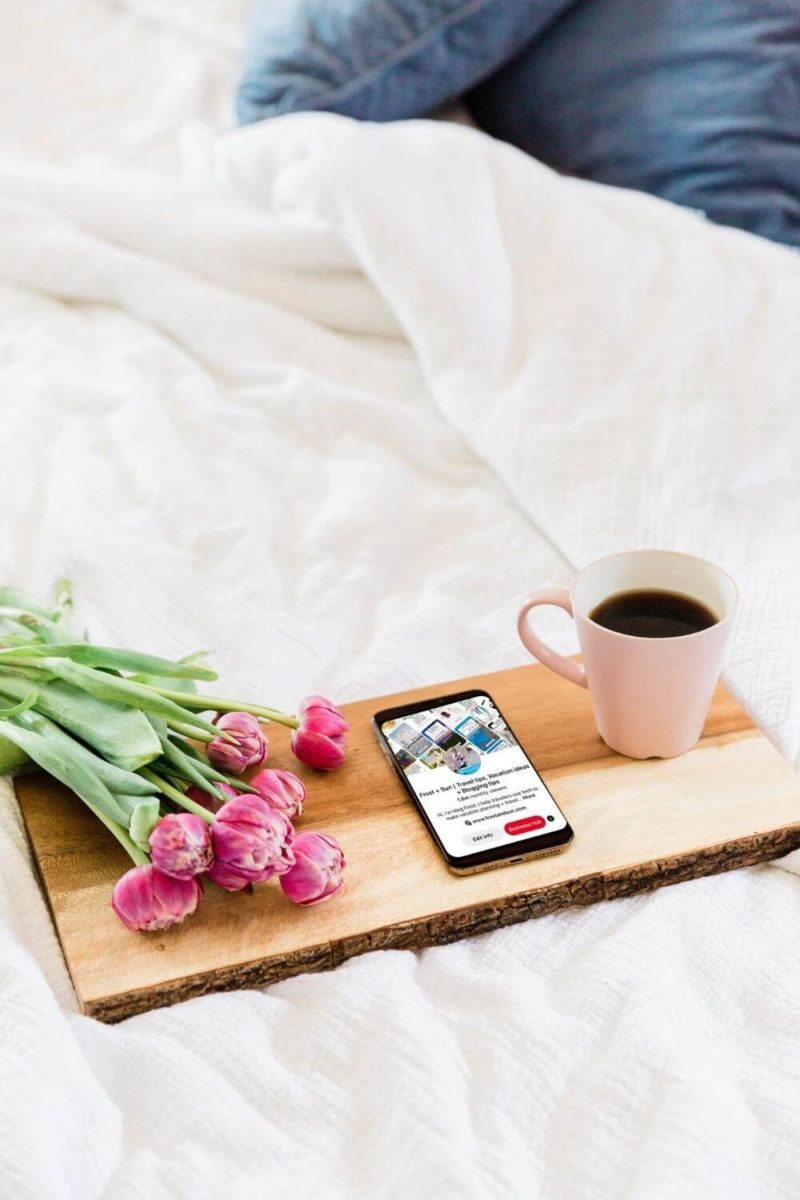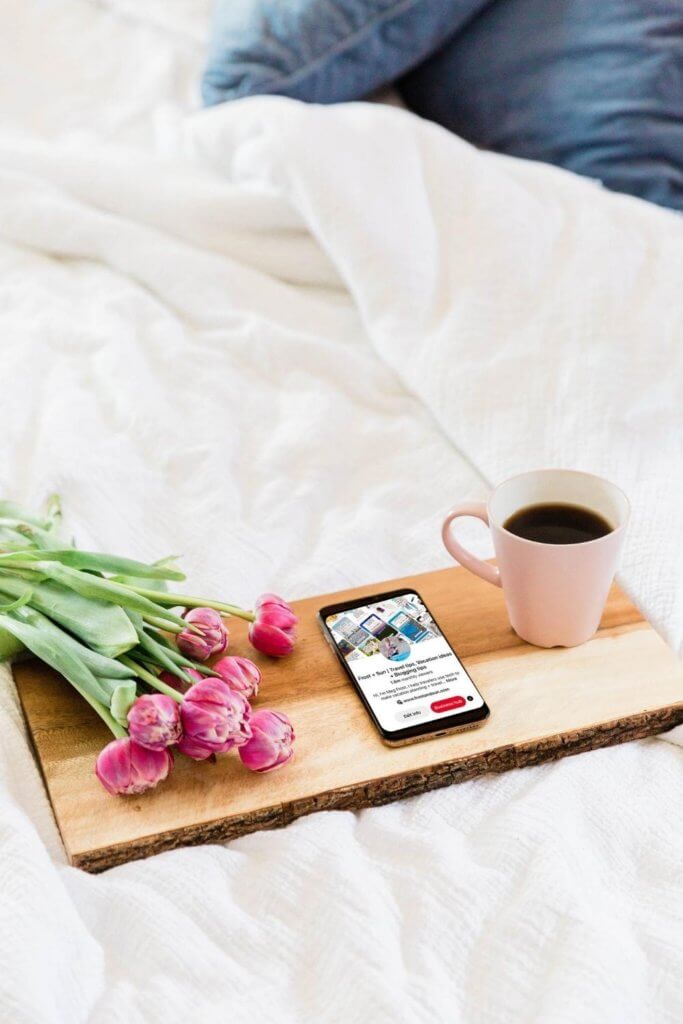 The top 3 things to do to ensure a good user experience on mobile devices are improving site speed, improving site organization and structure, and implementing a mobile responsive design.
Improve slow load time
Slow load time can have a drastic impact on your site's ability to attract and retain readers, and as a result, its ability to make money.
Site load time and performance is so important that I wrote an entire section on it, so more on this topic later in this post!
Get your site structure right
I also recommend making sure you have a logically organized site structure that ensures all of your main topics and content are easy to find and grouped with like items.
This is known as ambient findability.
A great way to explain ambient findability is to think about your kitchen and where everything is placed.
You probably have spices and cooking utensils close to your stove so they are easy to reach at a moment's notice.
Plus, your pantry or food cabinets are likely organized in a way that makes sense to you, like all baking essentials on one shelf and snacks on another.
Just like how you organize your kitchen, take time to think about where your audience will expect to find specific content on your site.
A great way to determine where you should place things is by heat map testing.
Heat maps show how users interact with your site, as well as how they aren't.
Heat map testing can be implemented with a plugin, such as Crazy Egg.
READ: To learn more about improving ambient findability on your site, read Ambient Findability: What We Find Changes Who We Become by Peter Morville.
Make your site mobile responsive
These days, nearly all WordPress templates include a mobile responsive design.
This means your site design will automatically adjust its size on mobile devices.
If your site doesn't have a mobile responsive design, I recommend swapping to a new template as soon as you can.
Especially if you already know more of your readers are accessing your site on a mobile device.
TIP: To find out what devices your audience is using, head to Google Analytics. Then go to Audience > Mobile > Overview.
Avoid Google AMP
The one thing I don't recommend is implementing Google Accelerated Mobile Pages (AMP).
While the goal of Google AMP is to improve mobile site speed there are too many cons.
I added AMP to my website a few years ago in an effort to improve my mobile site speed.
Doing so meant I had to track 2 instances of Google Analytics, which was a royal pain.
My readers also lost out on design and interactive elements that were stripped away by AMP.
More importantly, AMP didn't help increase my reach on Google or pull in more readers.
So after roughly a year on AMP, I had to undo it all, create a million redirects, and convince Google to unindex the AMP URLs.
Another reason to avoid AMP is that it deprioritizes ads, which negatively impacts your earning potential from readers viewing your site on mobile devices.
Also, if you're on the MediaVine ad network, you'll have to manually place your ads, which is sooooo not worth the effort.
Learn from my mistake – don't install AMP.
Instead opt for a mobile responsive design, with WP Rocket as an add-on if your site speed needs improvement.
Your site speed is super slow
As I mentioned in the previous section, good site speed is essential.
If your website's speed is slow, readers will get frustrated and leave before reading your post or page.
This means readers won't click on that affiliate link, scroll past valuable ads, or sign up for your email list.
Google also considers site speed in search results ranking.
This is especially important for the mobile version of your site because Google indexes search results mobile first.
How to improve site speed and performance
Google's site speed tool, Pagespeed Insights, gives you a speed score for the mobile and desktop versions of your site.
It also provides a list of slow site speed issues, which you can use to create a to-do list for fixing up your site.
The best part? Google Pagespeed Insights is FREE!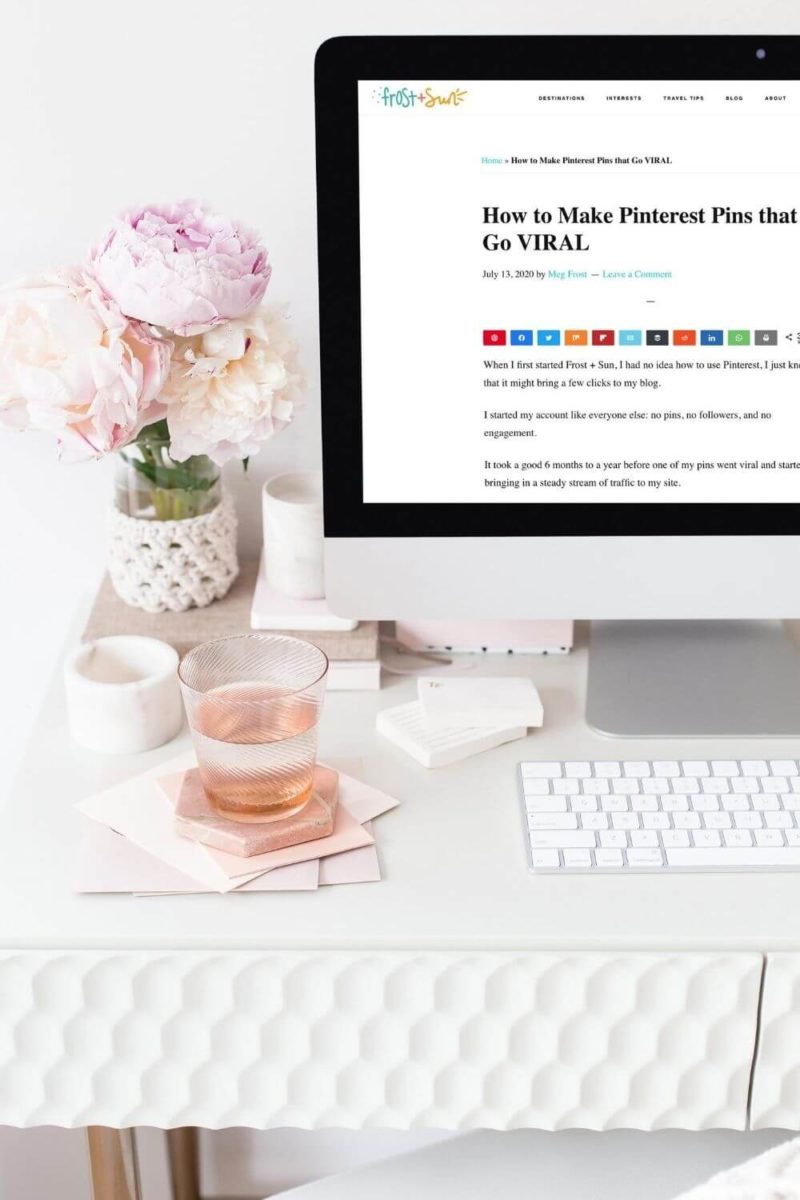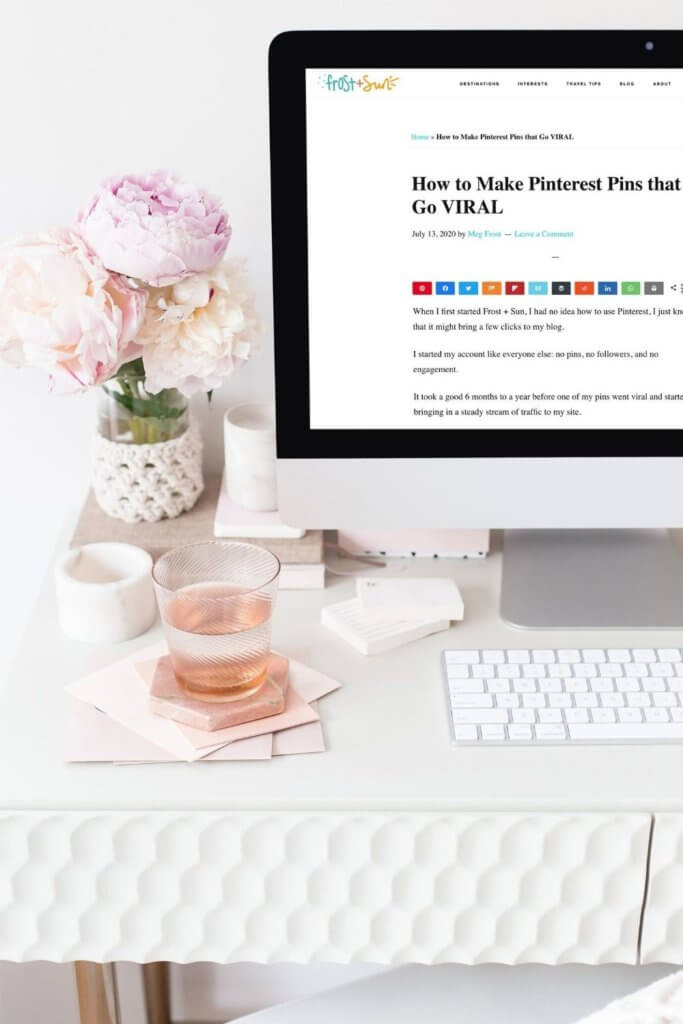 Once you get your Pagespeed Insights test results, WP Rocket can help fix it all for a small price.
WP Rocket is a premium WordPress plugin that resolves common website performance problems by implementing best practices, such as cache preloading, optimizing databases, and lazyloading images.
I use WP Rocket on my site.
Since installing it, my posts are ranking better on Google, my traffic is climbing, and my MediaVine income is steadily rising, as well.
WP Rocket costs $49 per year, which is pretty good for fixing these issues in mere minutes.
It's like having a web developer on retainer without the high cost!
You have no idea who your target audience is
If you don't have an audience in mind for your blog or if your audience is too broad, it's time to get clear on who you are writing for.
Having an online publication isn't an excuse for ignoring this key component.
Knowing who you are writing for will be helpful in determining what to write about, as well as brands and businesses you should partner with.
It might also help you figure out who your closest competitors are.
Without a target audience, there's no way you can have a blog income.
How to determine your target audience
I recommend creating a document that describes your ideal reader, called a user persona document.
Keep your user persona document posted nearby where you blog or make sure it's easily accessible on your computer so you can refer to it often.
In your document, go as in depth as you feel is necessary for your niche or specialty.
At minimum, determine the following demographics:
Age
Gender Identity
Race
Religion
Location
Education
Occupation
Annual Income
Relationship Status
Children (Y/N)? If yes, how many?
Then, answer the following prompts:
Which social media platforms does your audience use? Which one is their favorite?
What are your audience's interests and hobbies?
What are your audience's favorite and least favorite brands?
Describe your audience's technology usage, such as whether they favor mobile over desktop.
What are your audience's pain points that your site can solve?
The topics you blog about are erratic
Just like having a target audience, you should have a main topic or niche, as well.
If you post a chocolate cake recipe one day, then publish something about your hometown, and then publish a post about what to pack for Hawaii, no one will know what your blog is about and what they can expect from it.
Google won't understand what your website is about or what you're an expert on, so you'll have a hard time ranking on Google, too.
Don't get me wrong – you can write about more than 1 topic, especially if there's a clear overlap. That's exactly what I'm doing with this post!
However, I recommend picking 1 topic and writing about it in a consistent manner before you start branching out.
How to choose your blog's niche
Be as concise as possible with your niche to help you stand out and build authority as an expert on that topic.
For example, I blog about travel and my specialty is travel tech.
Travel blogging is a very saturated market, so it is important to have a specialty in order to stand out and create a lane for myself.
Some bloggers say you don't need a niche, but I disagree. Don't be fooled by this advice.
You need to specialize in something in order to pull in a targeted audience and therefore have value to provide businesses, who in turn will pay to reach your audience.
You don't have an affiliate marketing strategy
One of the most popular ways to earn a blog income is through affiliate marketing.
What many new bloggers don't realize is that simply placing an affiliate link here or there isn't how you do affiliate marketing.
When I first started blogging, this was exactly how I approached affiliate marketing.
I didn't know what else to do and had limited time to work on my blog due to my demanding job.
This strategy, or lack thereof, led to making a mere $60 USD in my first year as an affiliate for Amazon.
How to improve your affiliate marketing revenue
Eventually I admitted to myself that I needed to learn more about affiliate marketing.
Enter Making Sense of Affiliate Marketing, an online course from Michelle Gardner, a massively popular personal finance blogger.
Making Sense of Affiliate Marketing helps you craft a good affiliate marketing strategy and breaks the work down into easy-to-understand steps.
Michelle's course was a huge help in learning how to find products that would be good for my audience and how to better market them, including tips for enticing readers to take action.
Needless to say, I highly recommend Making Sense of Affiliate Marketing if you're looking to improve your affiliate marketing strategy!
You aren't using Pinterest for your blog (or at least, not effectively)
Similar to Google, Pinterest is a search engine. People go to Pinterest to find information and ideas.
The difference between them is that results are presented visually on Pinterest, instead of plain text.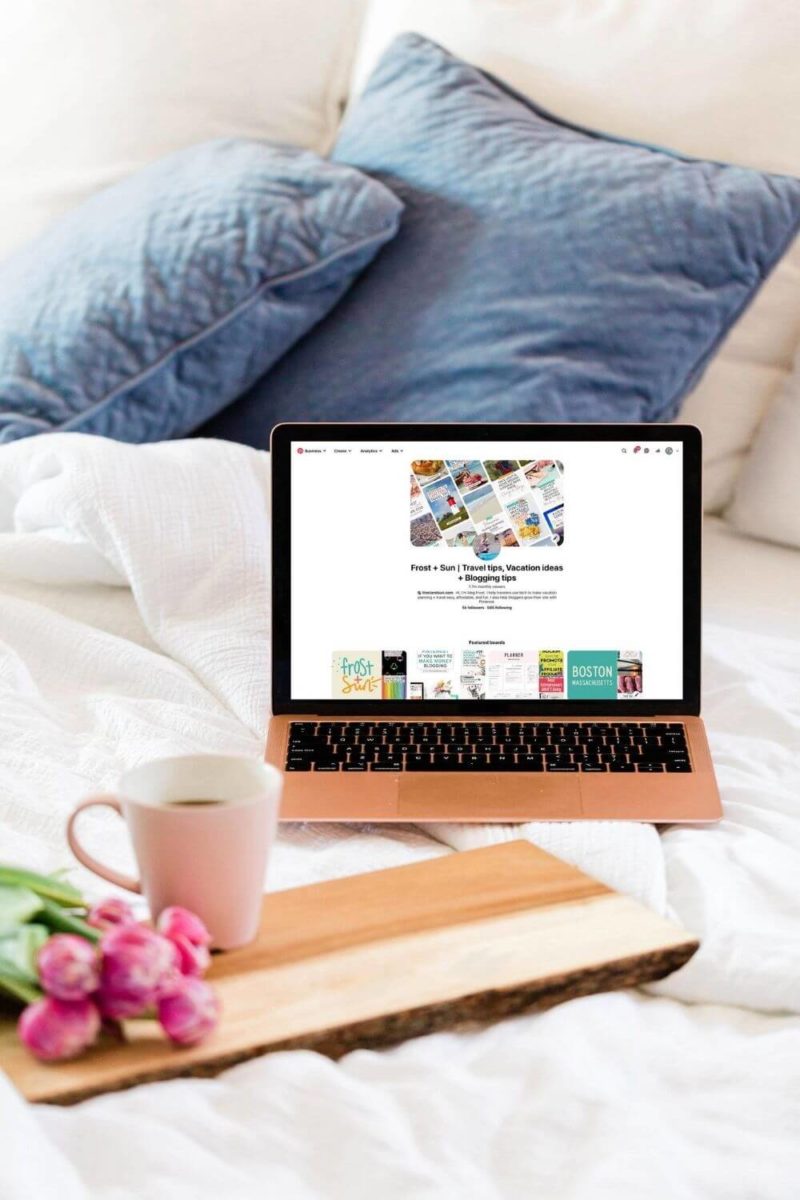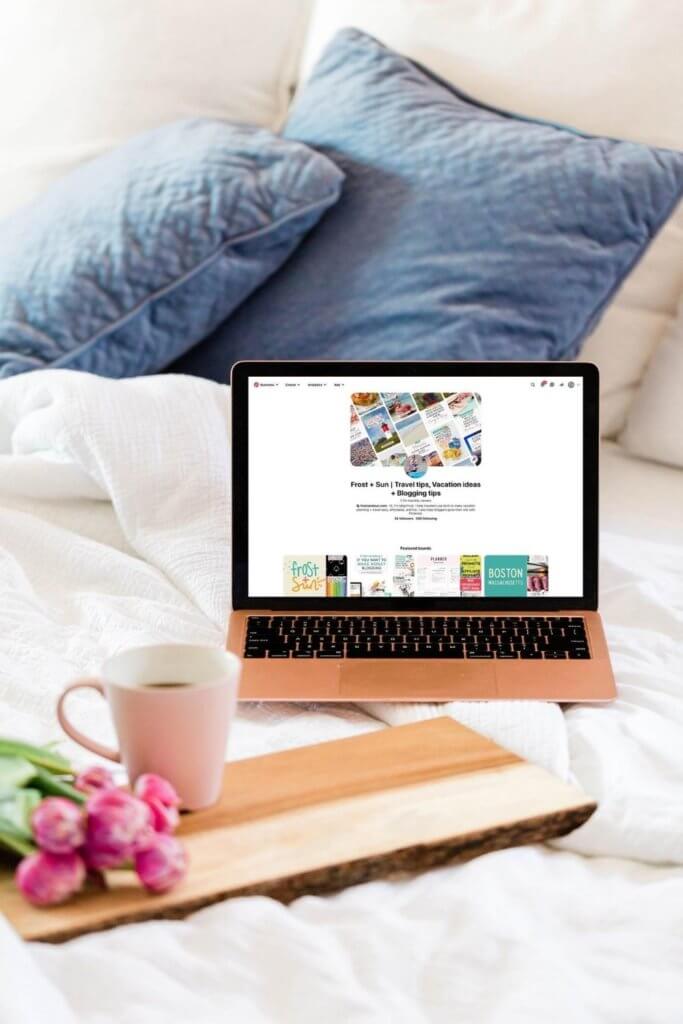 If you aren't on Pinterest and you want to grow traffic to your blog (um, who doesn't?), move Pinterest to the top of your to-do list.
Pinterest has more than 400 million users actively searching for content each month (source).
If that's not enough to convince you, I don't know what is!
To get going on Pinterest. start with my post on how Pinterest can help you make money blogging, then read about how to increase your reach on Pinterest.
These 2 posts will help prime your Pinterest account for lots of traffic.
Your social media strategy needs fine tuning
Don't expect to be active on all social media channels, especially if you don't have budget to hire a social media manager.
You'll either burn yourself out or you'll only be able to do the bare minimum on each channel.
Instead, pick your audience's favorite platform and focus your efforts there.
Between years 2.5-3.5 of Frost + Sun, I purposely didn't post a single item on Instagram.
I was at the exact point you're at right now – I barely had a blog income.
My mentor advised me to focus on what was going to make me money to help keep my blog going. Instagram wasn't it.
Instead, I turned to Pinterest and Google SEO in an effort to build traffic to my blog.
My goal was to reach at least 25,000 sessions so I could apply for MediaVine, an advertising program for bloggers that pays monthly.
Within 6 months of changing my focus, I reached my goal and now have money coming in every month from MediaVine.
The moral of the story? You DON'T need to be present or active on all social channels in order to make money blogging.
Focus on the channel where your target audience hangs out and the views, clicks, and purchases will start rolling in.
You're waiting for sponsors and partners to find you instead of you finding them
Everybody wants to be famous, but nobody wants to do the work.

Kevin Hart, Laugh at My Pain
One of my favorite comedians, Kevin Hart, based an entire stand-up special, Laugh at My Pain, on the above quote.
So many bloggers expect to just be noticed and contacted by sponsors and potential business partners.
Um, no. That's not how it works.
You need to put in the effort to reach out to brands and businesses to introduce yourself and tell them how you can help them reach their goals.
Blogging and influencer work isn't about getting cool stuff for free.
It's about sharing information to an audience in an effort to build awareness, inspire, inform, persuade, and help.
You can do this AND help businesses promote their products and services, but you have to reach out to the businesses that will help you with that main goal.
How to improve brand partnerships
Pitching to brands and businesses is not always fun, but it's a crucial part of being a successful, profitable blogger.
I highly recommend connecting with a blogging mentor that teaches you how to work with brands effectively.
My blogging mentor is Gloria Atanmo, aka The Blog Abroad.
Her flagship course, Blog Like a Boss (BLAB), is targeted toward bloggers who are ready to take a hobby blog to a money-making business.
BLAB includes several modules focused on working with brands, like crafting persuasive media kits, writing killer pitches, and how to negotiate contracts.
I took this course after 4 years of blogging, when I was already turning a profit on my blog.
BLAB was immensely helpful in improving my blog income, plus I feel far more confident in working with brands.
More importantly, I now have a clear vision of how to move forward and continue to build my business into a full-time venture.
If you want to get started right away, check out the self-guided version of Blog Like a Boss.
Glo also has an interactive version with weekly Zoom group chats, but you'll have to stalk her Instagram to find out when the next session is.
You're too focused on serving yourself instead of your readers
Too many times I've seen bloggers excited about a free trip or product without any care of how the item or deal would benefit their reader.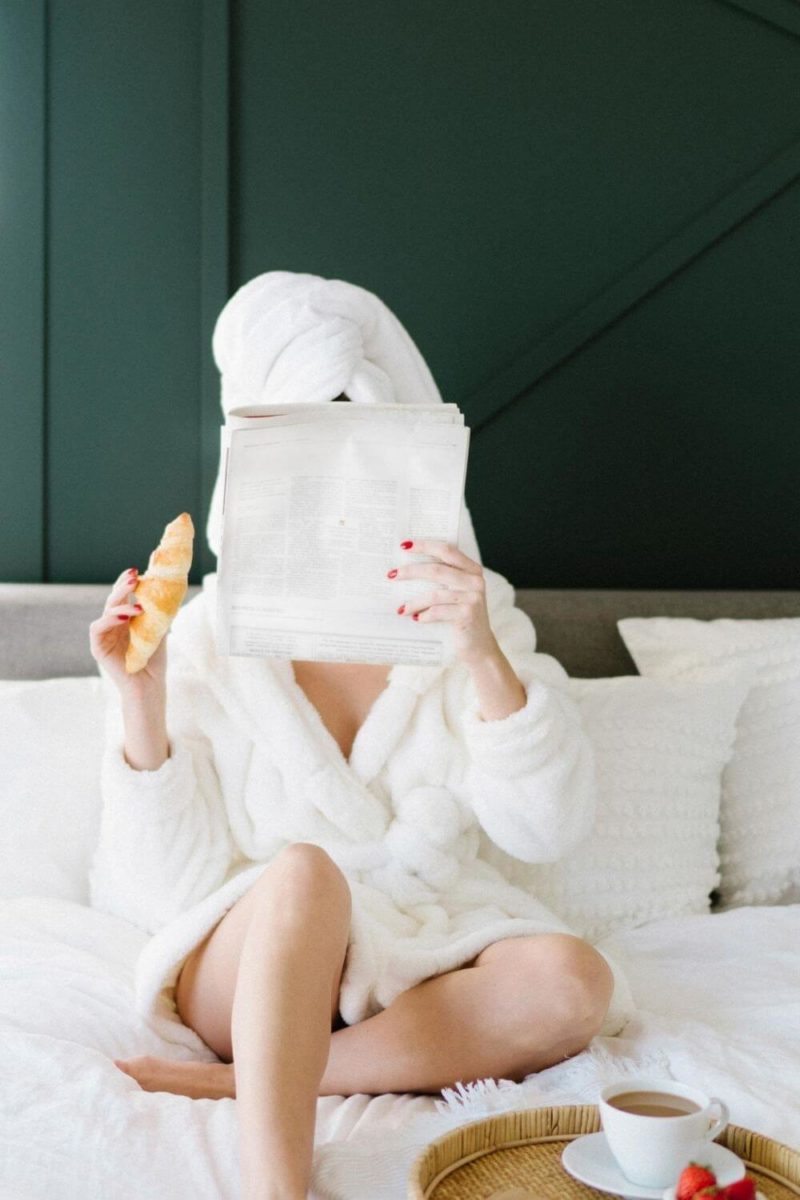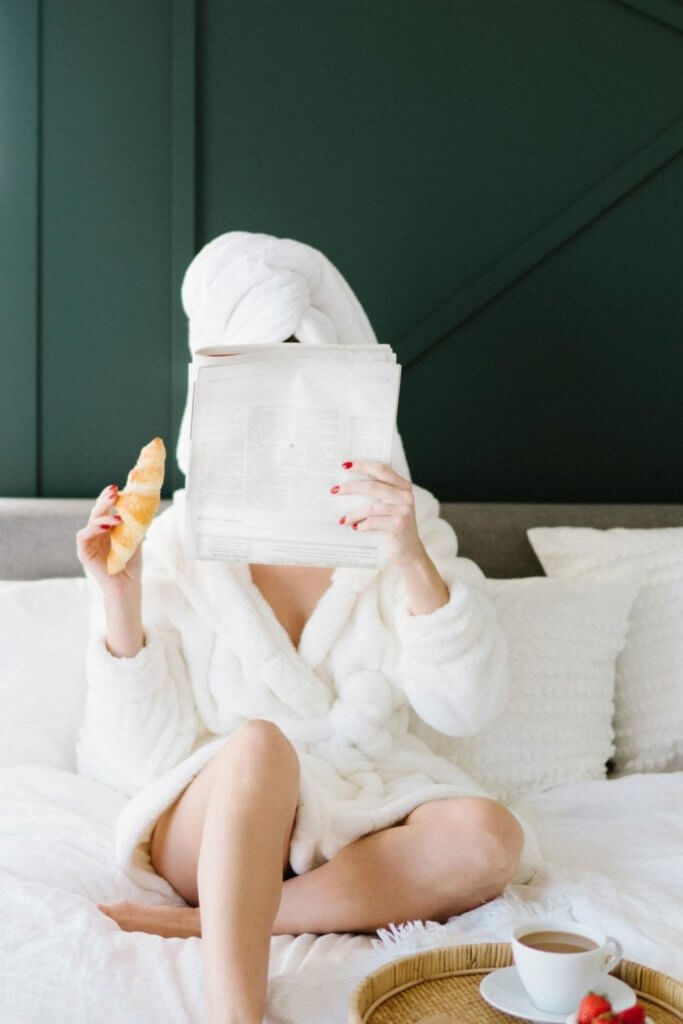 Oddly, I've also seen companies doing the same; desperately reaching out to any blogger even if the blogger's audience wasn't a right fit.
For example, a local company once reached out to me in regard to promoting their dress shop.
They wanted to promote special event dresses for children, such as baptism gowns.
Um, what?
The collab was a terrible fit for my audience AND the business.
At the time my local following wasn't as big, for starters. I was only writing about travel at the time, too. Weaving in a post about baptism gowns just didn't make sense.
It wouldn't surprise me if this company eventually got a blogger to bite on their offer just for a free dress for an upcoming event, even if their blog was about food, travel, or anything other than fashion, local, or lifestyle.
Don't be tempted to take any and all offers that come your way just to make money or get something for free.
Your readers will know and you'll lose their trust.
How to determine if a collab is a good fit
As much as you might want to take every job that comes your way in order to make money – DON'T!
You aren't going to grow an audience and gain future collabs and clients if you're only looking out for yourself.
If a partnership or project comes your way or if you're looking to pitch a brand, ask yourself the following questions first:
Does my audience match the audience the brand or business is targeting? If yes, move to question #2. If no, don't bother with the project.
How will this collaboration benefit my audience? If there's a clear benefit, great. If there isn't a benefit, pass on the opportunity.
There's a lot more that goes into project negotiations, but these 2 questions are a quick way to help you determine if you should even enter negotiations.
Are you ready to improve your blog income?
Let me know in the comments below how you plan to improve your blog's strategy and in return, your blog income. Be sure to follow up as your changes bring growth, too!
For more tips on how to grow your blog as a business, check out my post on the best podcasts for bloggers.