The proliferation of digital cameras have introduced photography as a hobby to more and more people, especially when it comes to travel photography.
So naturally, when you hit up Disney World for a few days of fun, you'll likely have a camera with you, such as an iPhone, GoPro, or dSLR camera.
But what are the rules for using cameras at Disney World's parks?
A quick Google search can bring up lots of fan forums with rumors and speculation over what is and isn't allowed when it comes to cameras and photography in the park.
But here's the deal: the Disney World photography rules are actually quite simple.
Keep reading to get the low-down on what kind of cameras and camera accessories are and aren't allowed at Disney World.
Are GoPro cameras allowed at Disney World?
Yes, GoPro cameras are allowed at Disney World.
Some common GoPro accessories are also allowed, such as the Karma grip, Seeker backpack, head strap, and chest harness.
Other accessories, such as the 3-Way or El Grande monopods are NOT allowed because they extend and can cause a safety hazard.
That said, security has the authority to not allow you, or any photography equipment, into the park at their discretion.
Cast members also have the authority to ask you to not use your tripod, monopod, or GoPro accessory at any time.
If you are asked to not photograph or use certain accessories, please comply.
It's likely for a good reason, such as protecting your expensive equipment and preventing harm to yourself or other guests, should the camera or photography equipment fall or break on a ride.
Can you take a dSLR or mirrorless camera to Disney World?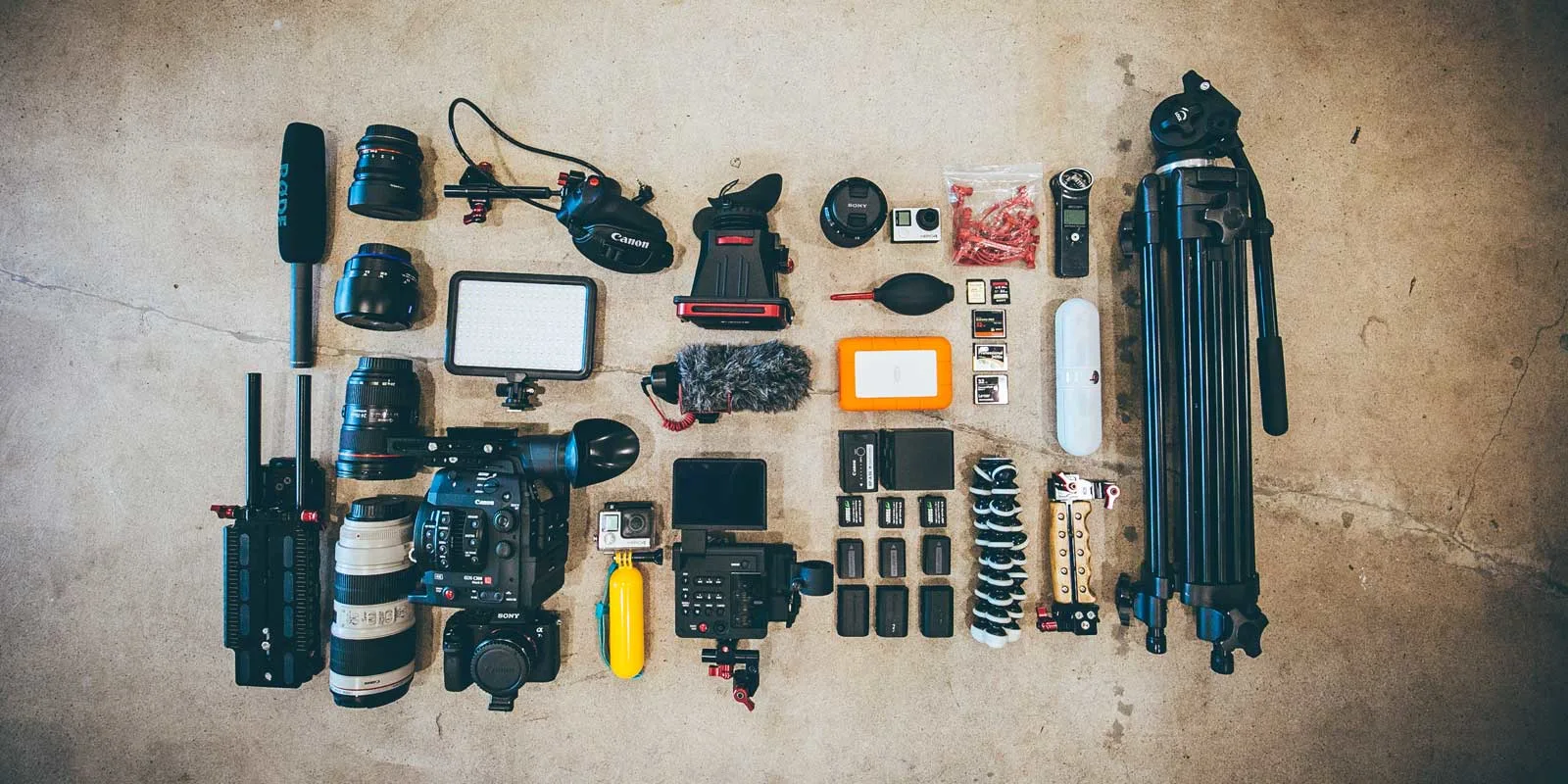 Yes, you can take a dSLR or mirrorless camera to Disney World.
Keep in mind that Disney World has restrictions on professional photography for commercial purposes.
If you show up to the park with a big bag of camera equipment like a dSLR, multiple lenses, filters and a big tripod, security is probably going to grill you hard about whether you're there to take photos for commercial purposes or not.
Don't act all surprised or get defensive if this happens. Yes, it is far more common for non-professionals to have professional-like photography equipment these days.
However, Disney has a right to protect its property and create rules that help prevent people from making money off of it.
If you really want to lug a dSLR into the parks, I recommend keeping your camera kit light, such as 1 or 2 lenses and a compact tripod, in order to avoid any problems getting through security.
Are drones allowed at Disney World?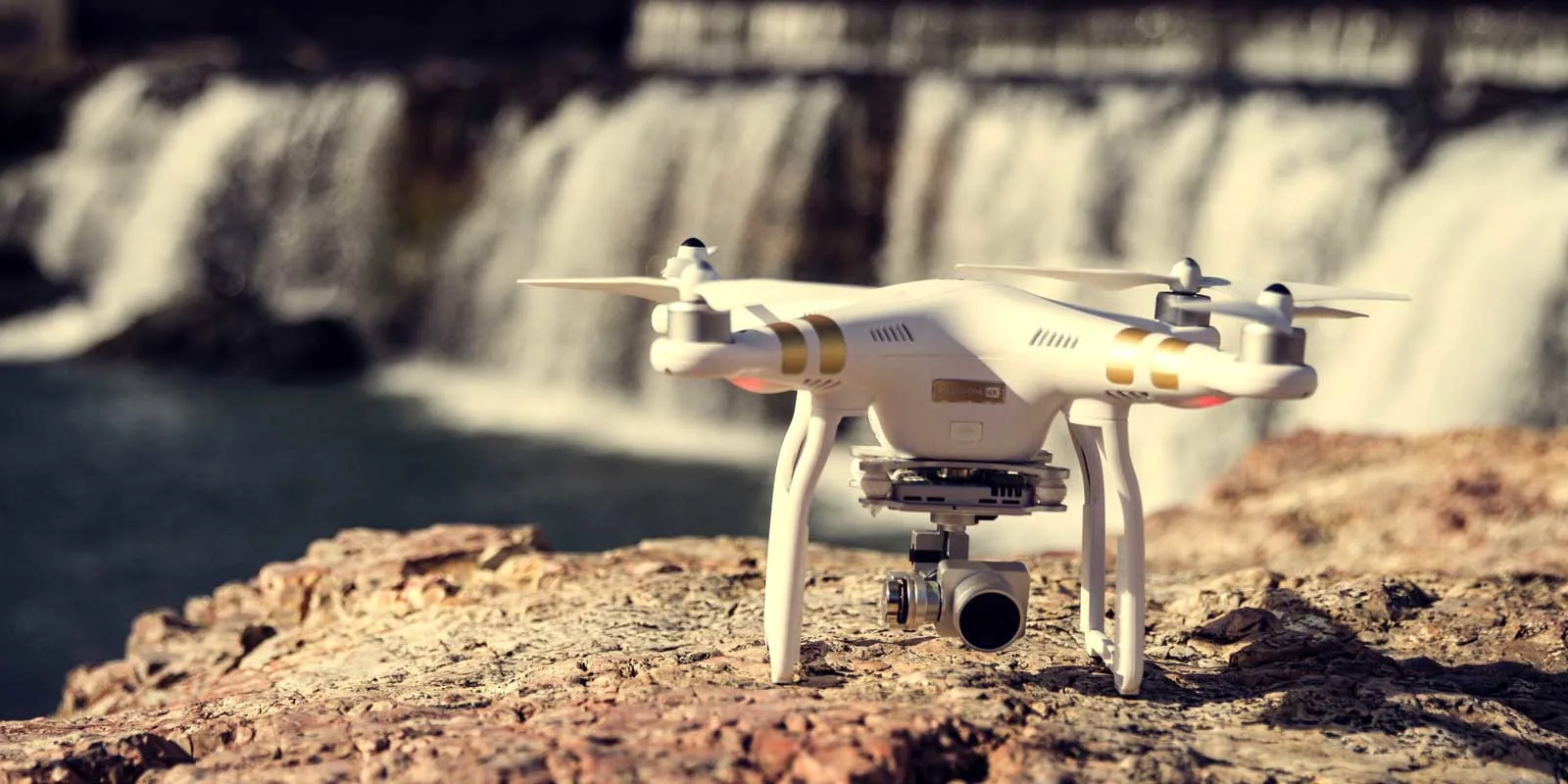 No, drones are not allowed at Disney World, no matter how large or small.
And don't think you can sneak in one of those palm sized drones. All bags are searched and security has the authority to not allow you into the park if they find one.
If you are a drone enthusiast, then you know that it is NOT advisable to use a drone near crowds for safety reasons.
Given that Disney World is almost always crowded, it should be obvious that using a drone at Disney World is unsafe.
Are selfie sticks allowed at Disney World?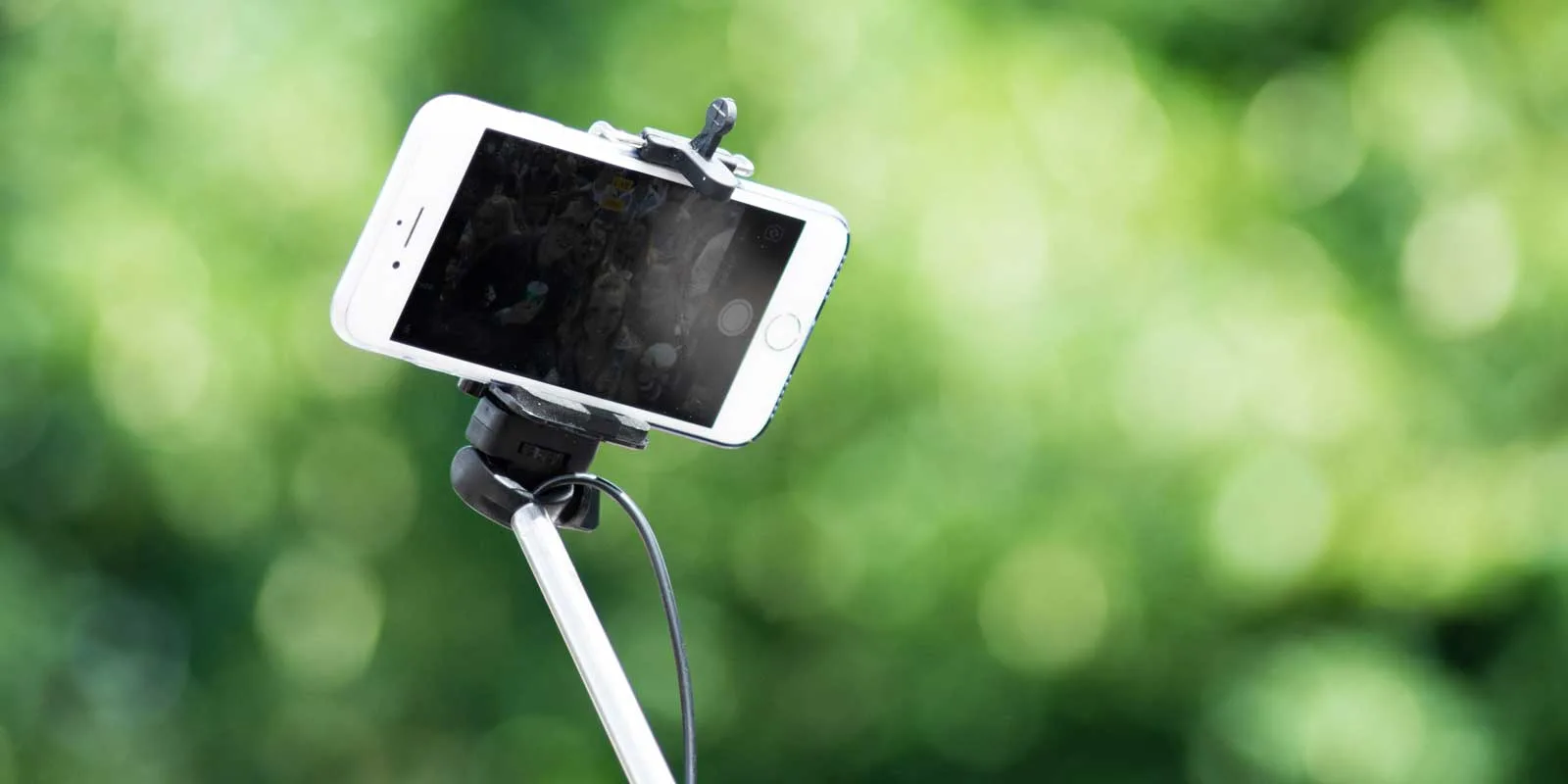 No, monopods that extend, or selfie sticks, are not allowed at Disney World.
Monopods that don't extend are still allowed in the park.
Selfie sticks are super annoying in any situation, but when it comes to using a selfie stick at Disney World, it can become downright dangerous.
It's far too easy for a selfie stick to fall out of your hands or hit something and cause harm to yourself, another guest, or the attraction itself.
The outright ban on selfie sticks in the park started in Summer 2015, when at the time selfie sticks were allowed in the park, but not at rides or attractions.
Apparently the semi-ban wasn't enough, as it was often ignored, so Disney World decided to ban the use of selfie sticks at all of its parks.
Can you use a tripod at Disney World?
Yes, tripods are allowed at Disney World – with an exception. Large tripods are not allowed.
Disney World currently defines a large tripod as a tripod that can't collapse to fit into a standard sized backpack.
Based on this rule, that means lightweight travel tripods and Gorillapods are still allowed at Disney World's parks.
Can you take a camera on rides at Disney World?
Yes, you can take a camera on most attractions or rides at Disney World.
There are a few attractions and rides where photos and video are not allowed. Such attractions and rides are clearly labeled so that guests know.
I've seen many guests strap on a GoPro on roller coasters for fun POV videos without any problems.
Can you take a bag on rides with you at Disney World?
Yes, you can take a bag on most rides at Disney World.
Keep in mind that cast members have the authority to not allow a bag on the ride, especially if your bag is too big or can't fit into the space for bags (if there is one).
Disney World is also not liable if you lose your bag on a ride.
If you're worried about the safety of your bag, leave the bag with someone in your group that isn't going on the ride.
If everyone wants to go on the ride, ask the cast member if you can do a rider swap, where 1 person sits back while you go on a ride, and then you swap when they return.
If you're in a group of 2 and don't want to do that, either take the chance with your bag or limit the amount of valuables.
Travel insurance is always a good idea, as many policies will help recoup costs if your equipment is damaged, stolen, or lost.
Additional photography tips for Disney World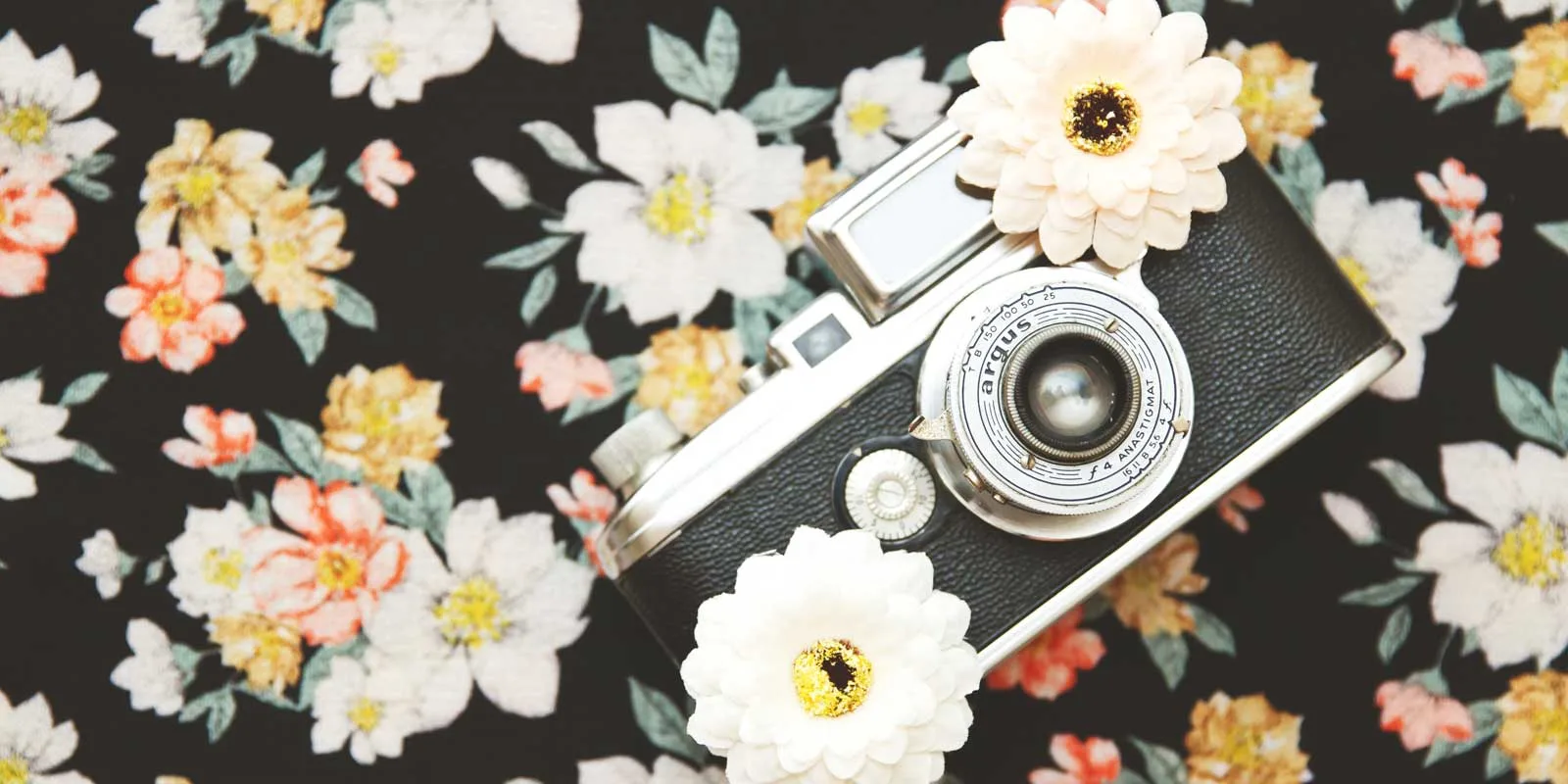 Disney World is the self-proclaimed most magical place on earth. Of course, you're going to want to photograph the heck out of it!
But, don't forget, you're there to have fun and spend time with family or friends.
Perhaps you're even there to celebrate something big, like a milestone birthday, bachelorette, or honeymoon.
For this reason, I recommend sticking to a small camera, such as a smartphone camera, GoPro, or point-and-shoot digital camera, while at the parks.
If you reeeally want to bust out the tripod to get killer shots of Cinderella's castle or the fabulous night time shows, reserve a day during your trip for this activity, and stick to the smaller camera the rest of the time.
Disney World Memory Maker PhotoPass
Lastly, I highly recommend purchasing the Memory Maker package when booking your trip to Disney World.
The Memory Maker package is cost effective, in my opinion, especially when traveling in groups.
The Memory Maker package provides access to all photos taken by park photographers, as well as most ride, character meal, and attraction photographs.
From the Memory Maker photo pass website, you can buy prints or photo gifts.
Additionally, you can download the Memory Maker photos to use as you wish.
And contrary to popular belief, if you have more than 1 room, you do NOT need more than 1 Memory Maker package.
Just make sure everyone is linked up to the package so that all the photographs are compiled into the main account.
---
About the author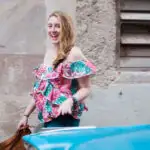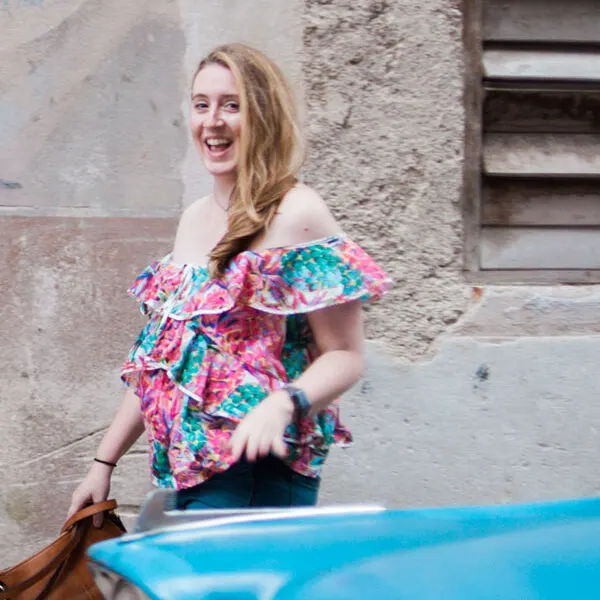 Meg Frost is a Boston-based travel blogger that helps people embrace technology to make vacation planning and traveling wicked easy, affordable, and fun.
She holds an M.A. in Journalism from Northeastern University and B.S. in Communication & American Studies from University of Miami.
---