Welcome to Boston, my home for almost 2 decades! I love this city with all my heart and can't wait for you to visit to see all that it has to offer.
Check out my Boston travel tips below, as well all the blog posts I've written about things to do, where to eat, where to stay, and all of the fabulous things I love about Boston.
Is Boston safe?
By and large, Boston is safe to visit. Petty crime can occur, but let's be real, it happens everywhere.
As a long time Boston resident, I don't think there's anything unique or special to recommend in terms of travel safety when visiting.
As with any destination or unfamiliar place you visit, use common sense and be aware of your surroundings at all times. This should take you far in staying safe anywhere you visit.
When is the best time to visit Boston?
Like other Northeastern destinations, Boston has 4 distinct seasons, all of which have their pros and cons for deciding when to visit Boston.
Winter in Boston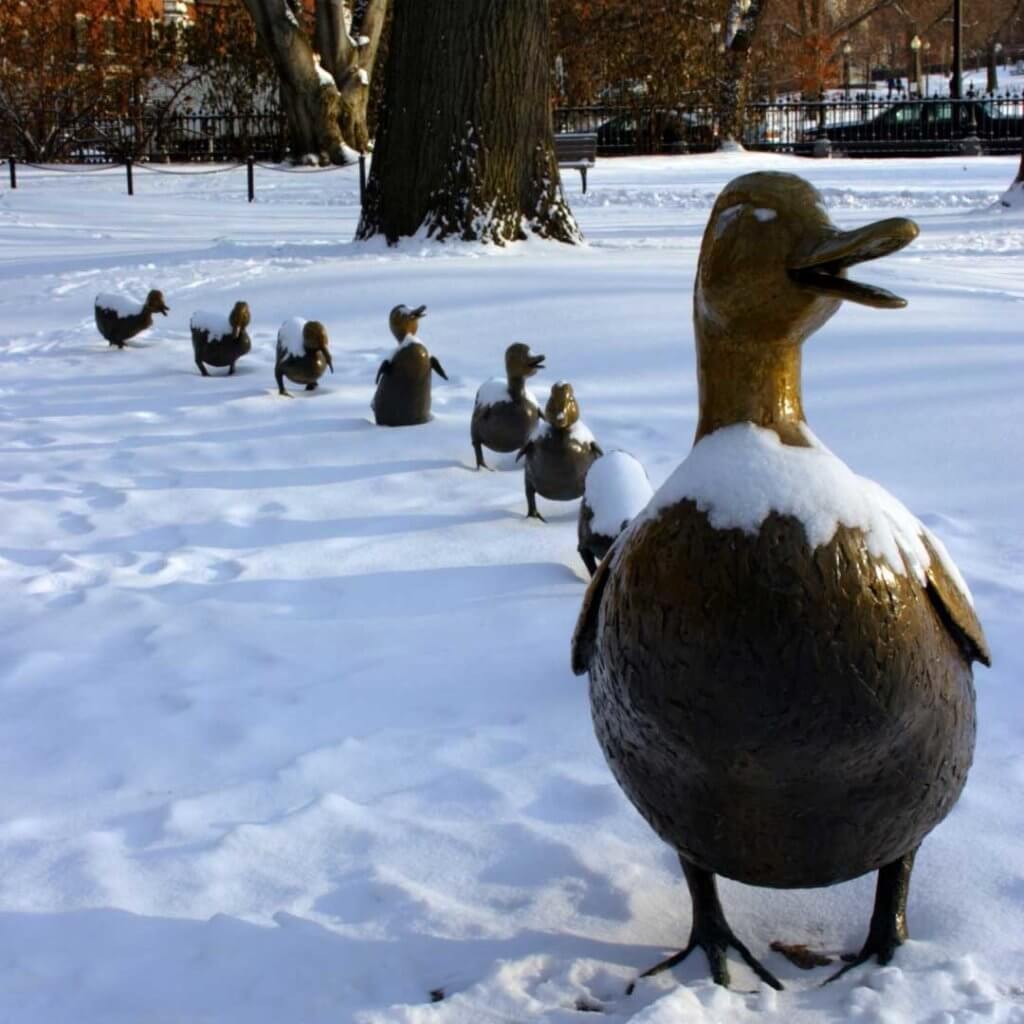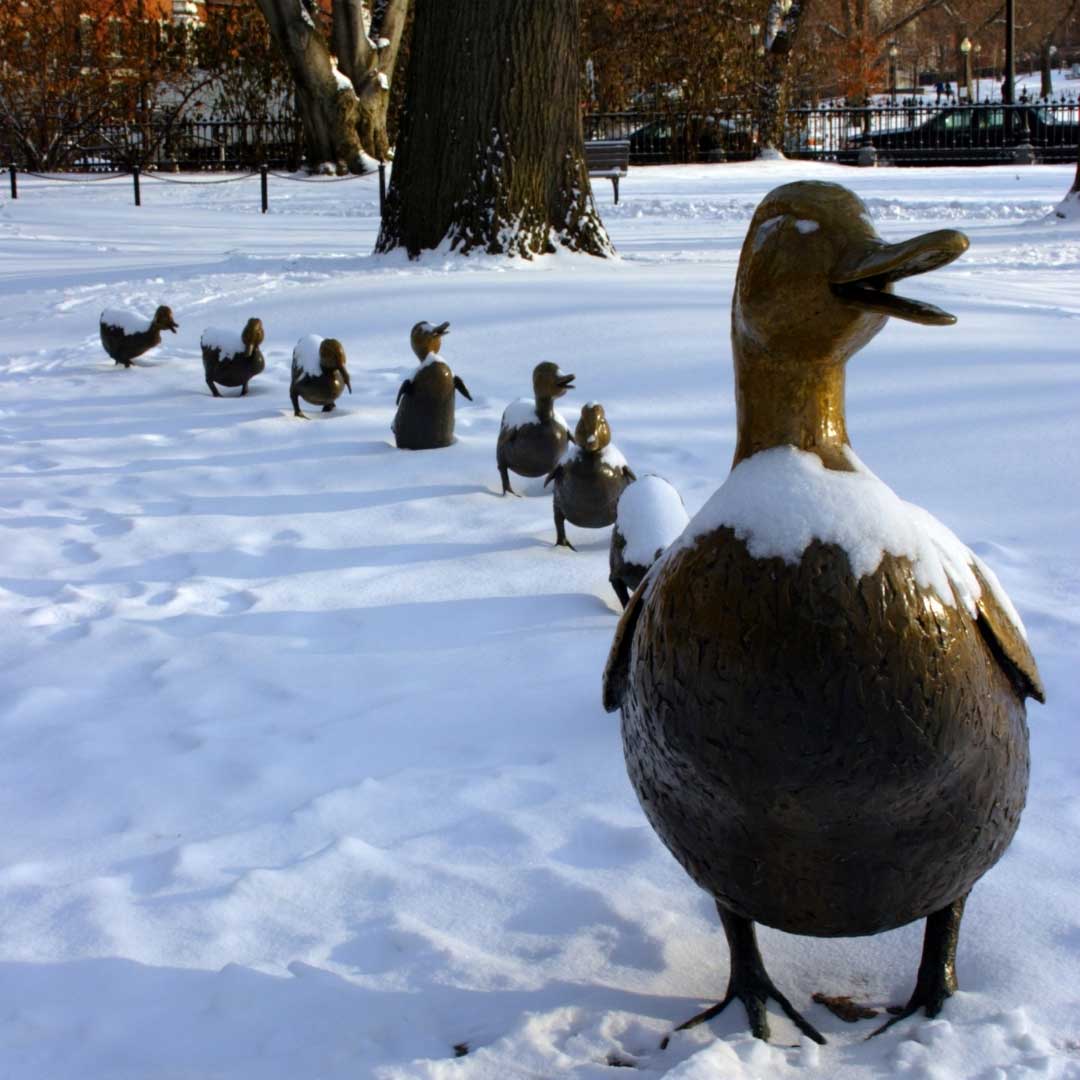 Winter in Boston tends to be cold with the occasional snowstorm and even blizzards! The past few Winters have been pretty mild, though, with only cold temperatures and minor snowstorms to plan around.
Some of Boston's most popular attractions and things to do, such as the Boston Public Garden and the ever popular Duck Tours, are pretty much a dud during the Winter season.
But, if you're looking for a snowy city getaway during the Christmas season, Boston is THE place to go.
We've got ice skating, Euro-style Christmas markets, shopping, boozy hot chocolate, a giant Christmas tree, and Christmas lights and other decorations strung up all over the city.
If you're visiting Boston in the Winter, be sure to pack plenty of warm layers, a warm Winter coat, Winter boots, and warm accessories like a hat, scarf, and gloves.
Spring in Boston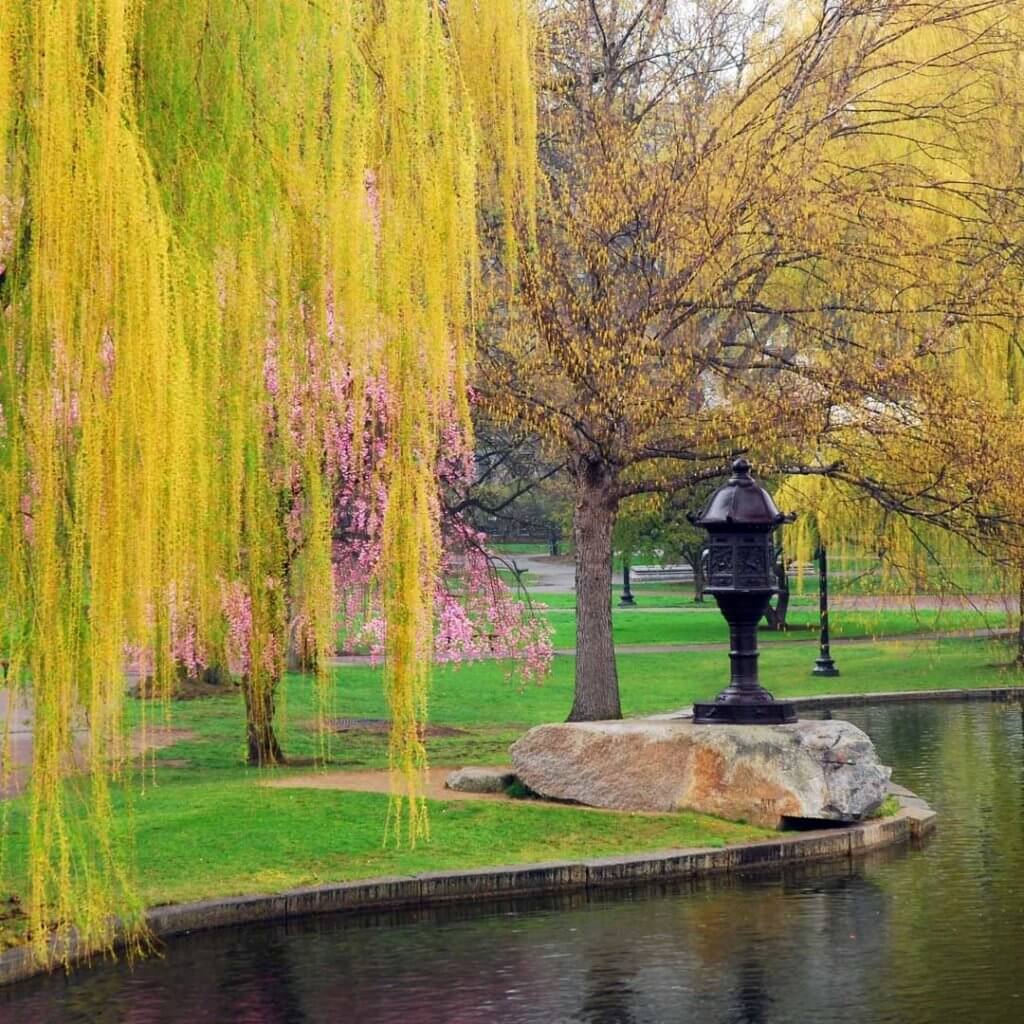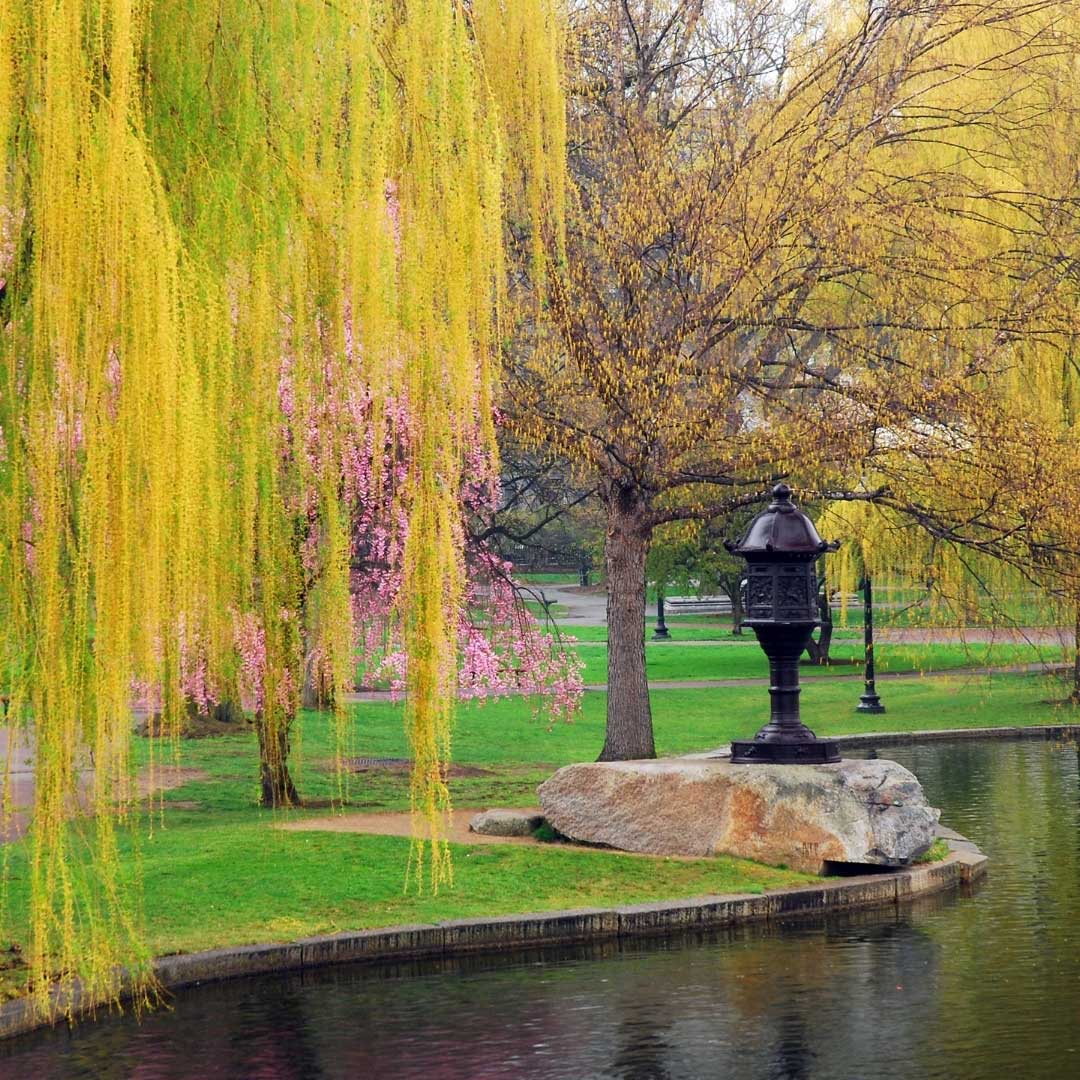 Spring is when the city of Boston really comes alive. The Boston Public Garden fills the pond and with the snow gone and with the temperature starting to rise, there are lots of pretty flowers and blooming trees.
Some outdoor activities are not open 'til late Spring, but it's still a great time to visit Boston due to lower crowds.
UNLESS you visit around the time the Boston Marathon happens, which is the 3rd Monday in April. This is the most popular event in Boston, hands down, and the city is packed with visitors – especially on the day of the marathon itself.
If you're visiting Boston in the Spring, check the weather forecast as close to your trip is possible.
Spring weather can be a bit erratic temperature-wise. You might need shorts and t-shirts or pants and a jacket or sweatshirt.
Summer in Boston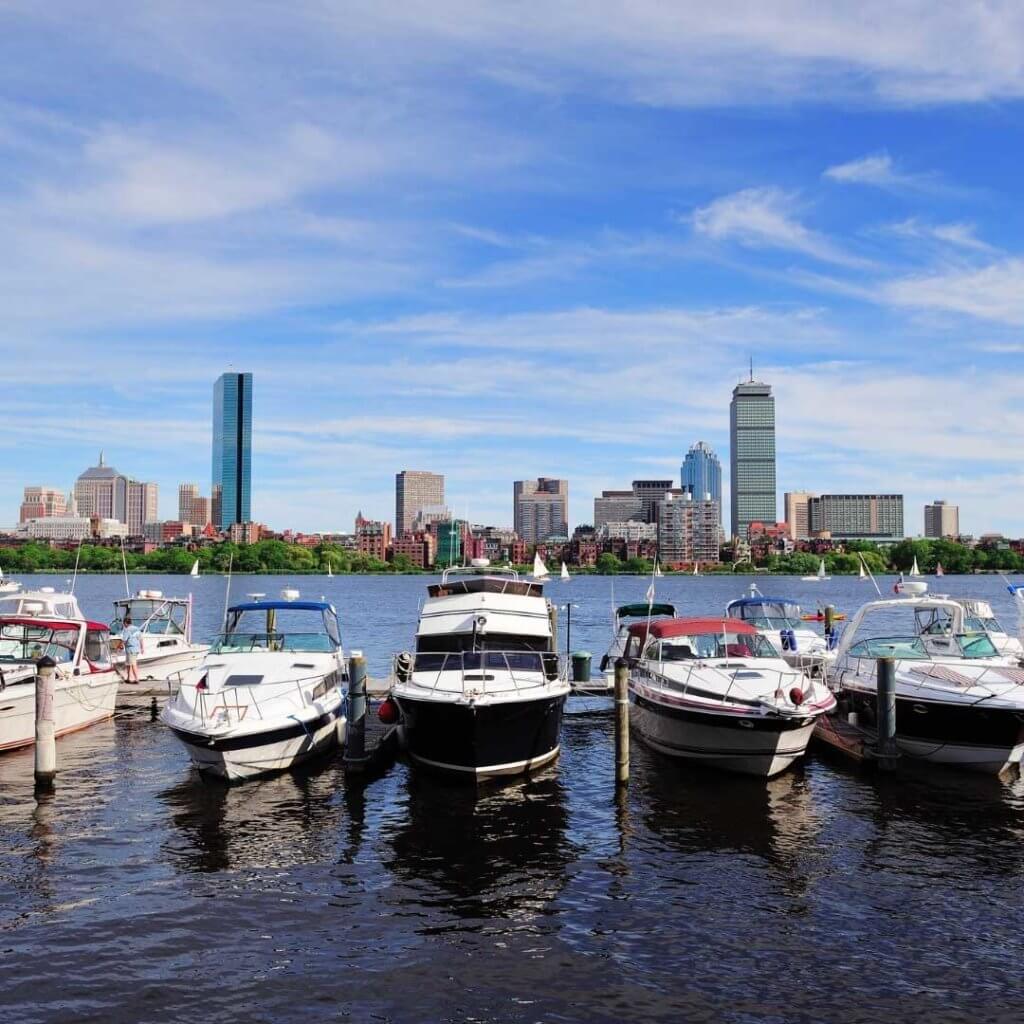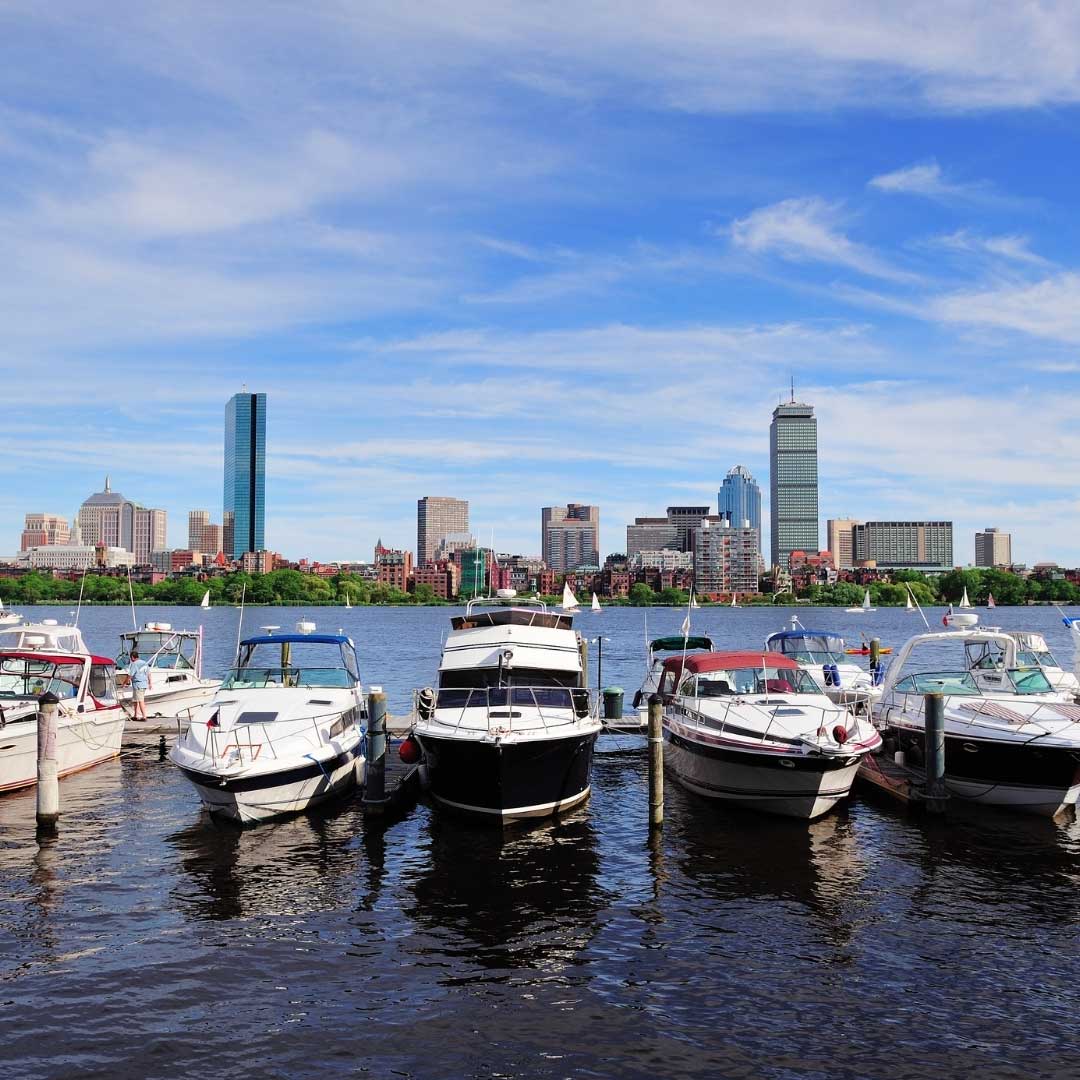 The Summer season in Boston is quite lovely, though it can get hot and humid. The good thing, though, is that even on hot and humid days, the nights tend to cool down and can be quite lovely.
While the population of Boston thins out in the Summer, with thousands of college students gone until the Fall, it is peak tourist season.
So while the residential neighborhoods are more quiet and less crowded, neighborhoods with tourist attractions are still booming with people.
If you're visiting Boston in the Summer, pack light and loose layers, like shorts and tank tops or t-shirts or loose dresses.
For walking around the city, comfortable sandals or light sneakers are key for keeping your feet happy.
Fall in Boston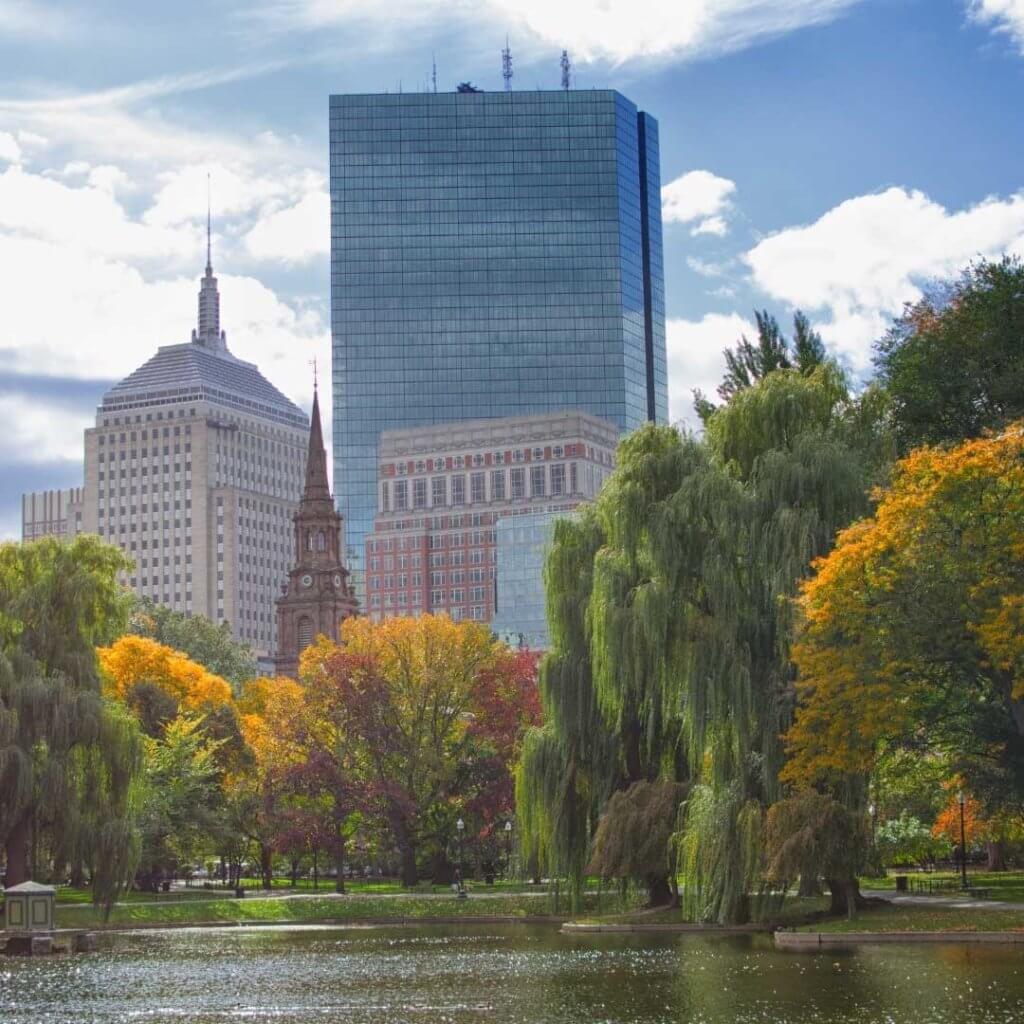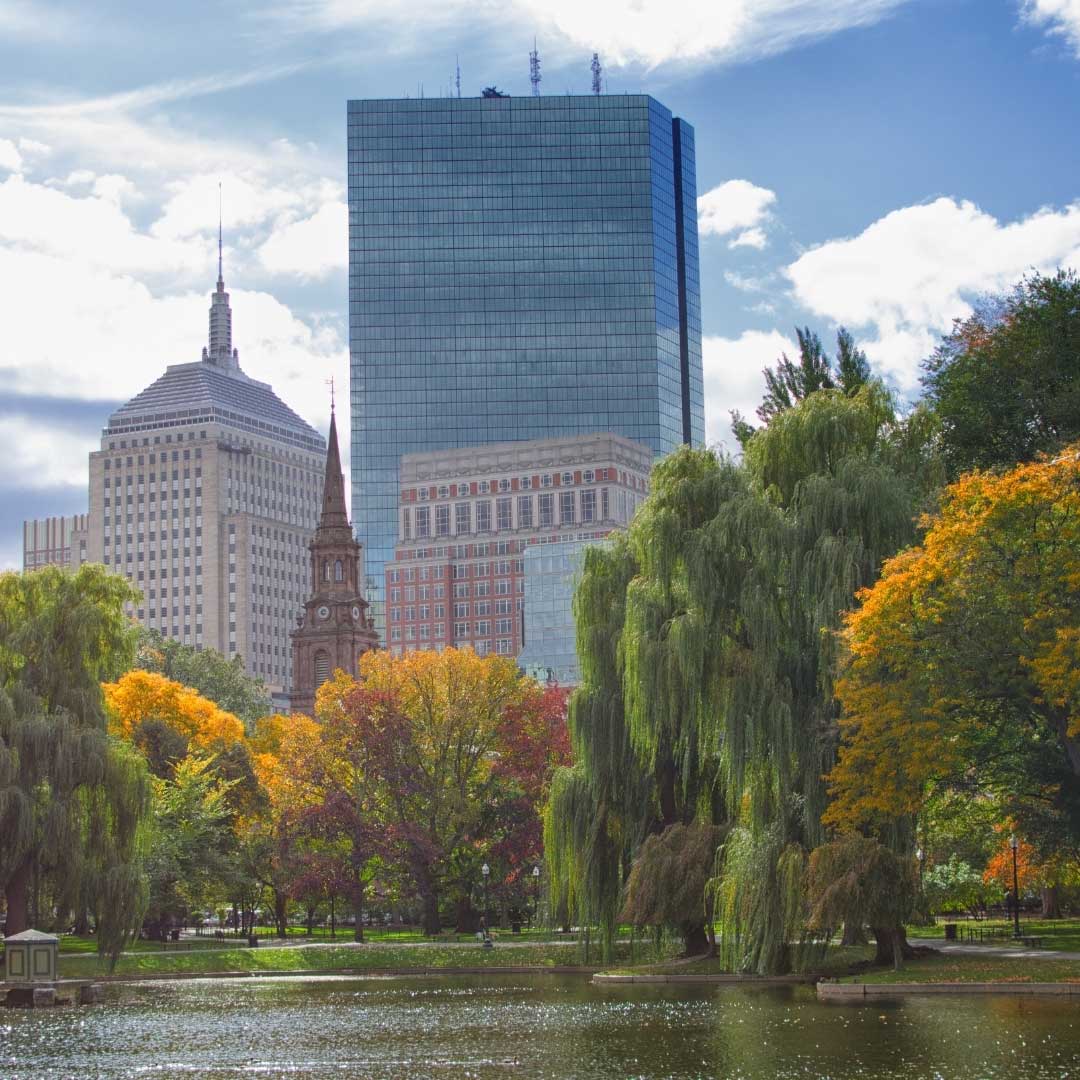 Autumn, aka Fall, in Boston is my favorite season of them all – and in my opinion, the best time to visit Boston.
The temperatures are still warm, but not sweltering. The trees are starting to change colors with beautiful hues of orange, yellow, and red.
And while students are back in the city, there are less tourists than in the Summer so most attractions won't be as crowded.
If you're visiting Boston in the Fall, definitely check the weather forecast as close to your trip as possible before packing.
The beginning of Fall tends to flip flop between cooler and hotter days, so one day you might want a loose dress or shorts and a t-shirt and the next you might want jeans and a light jacket.
For more tips about visiting Boston in Fall, check out the following posts:
What is the best way to get around Boston?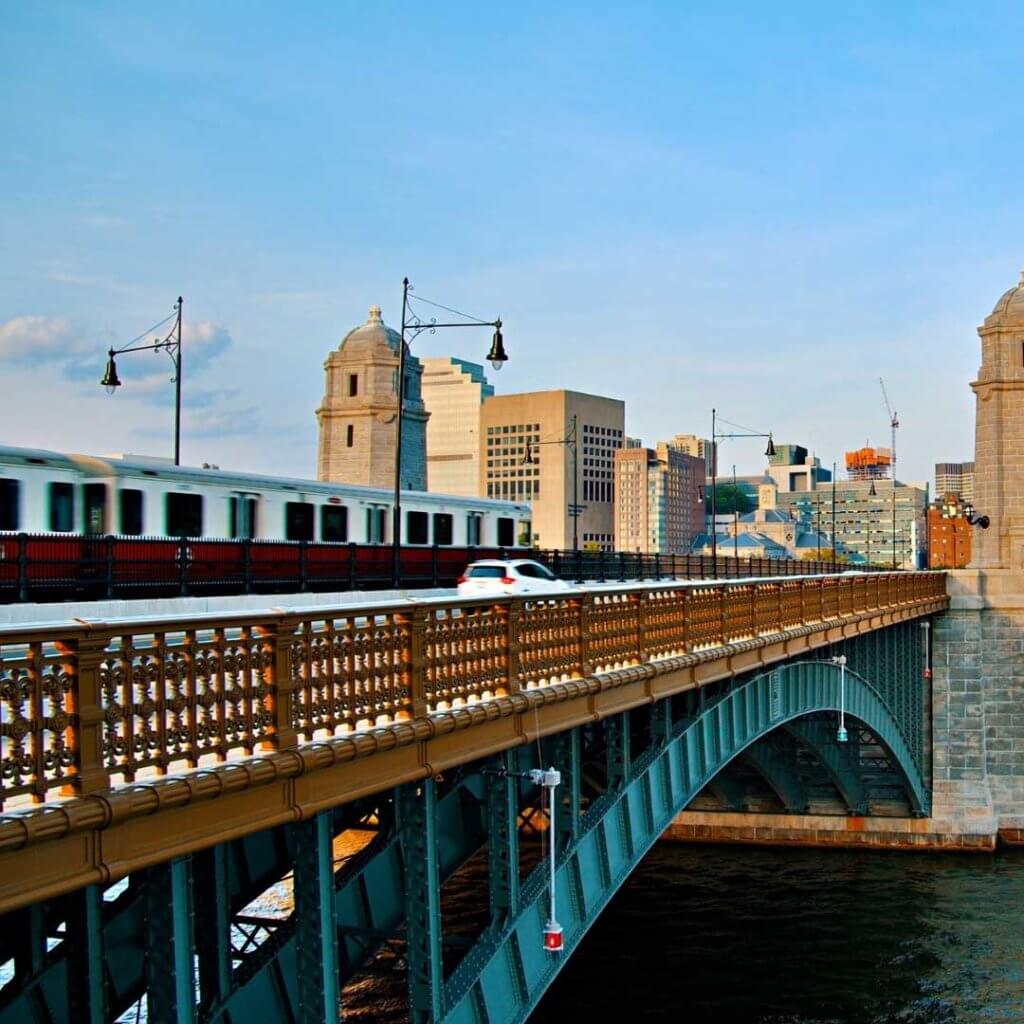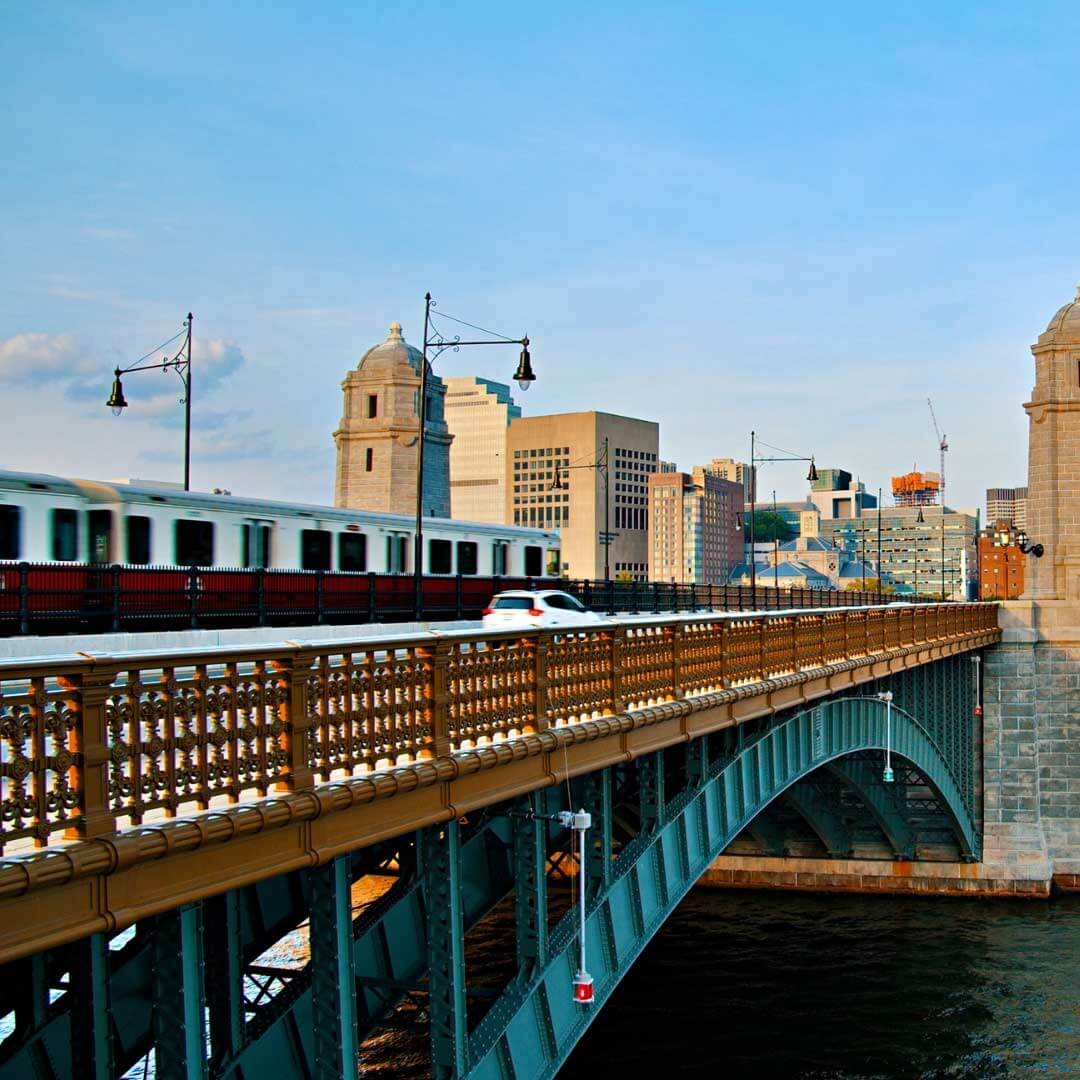 Boston is a super walkable city with plenty of sidewalks and a grid-system that makes navigating super easy.
In addition to being super walking, Boston has a decent public transportation system run by the Massachusetts Bay Transportation Authority (MBTA).
The easiest way for visitors to get around when walking isn't possible or desirable is by using the T, aka the subway or trolley.
The T can get you to all parts of the city, as well as out to immediate suburbs like Cambridge and Brookline.
If the T isn't running or doesn't get you to your destination, Uber and Lyft are readily available in Boston.
Lastly, I recommend against renting a car when visiting Boston or using your car to get around if you drive here.
Traffic is abysmal, as is parking, and there are lots of 1-way streets and construction that can make getting around super frustrating and confusing. Ditch the car; you'll thank me for it!
Boston travel guides
Check on the most recent blog posts about Boston and the surrounding area to help you plan your trip.
Essential Boston vacation planning guides
Use the planning guides below to decide where to stay, what to do, and how to save money on it all in my home city of Boston, MA
Boston restaurant guides
If you're looking for Boston's best restaurants, the guides below will show you where to go.
Ready to book your trip to Boston?
I'm so excited that you'll be visiting the city I call home. If you'll be traveling from outside of the US, be sure to check out my USA travel guide for basic travel tips for visiting
For the best deals on accommodation, use the search box below to find the best deal across multiple booking sites.