Atlanta is a vibrant Southern city with lots of grit and charm and plenty to do.
If you get a chance to visit this vibrant city, be sure to give yourself enough time to experience it in full.
My only regret from my trip to Atlanta was that the weather was gloomy and the amount of time too short!
Plan your time well with my list of 50 fun things to do in Atlanta, Georgia.
Tour the city of Atlanta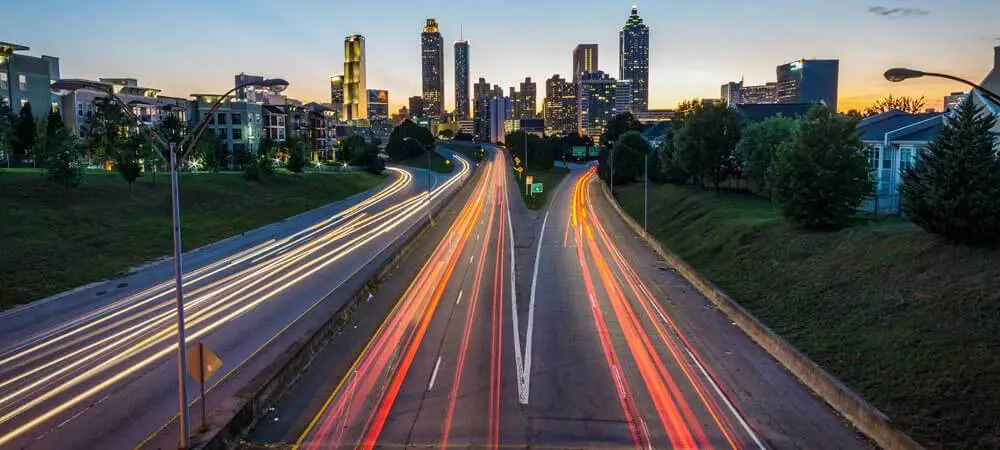 Start your trip off right with a tour around the city.
ATL Cruzers offers 2 fun ways to see the city: segway and open electric cars.
Not only will you get to see the fun Southern city of Atlanta, but you'll definitely have a blast doing it, too!
If you're just looking for spectacular views of Atlanta, hop on board the SkyView Atlanta ferris wheel, where you'll be treated to gorgeous views of Centennial Olympic Park and downtown neighborhoods.
Learn about the history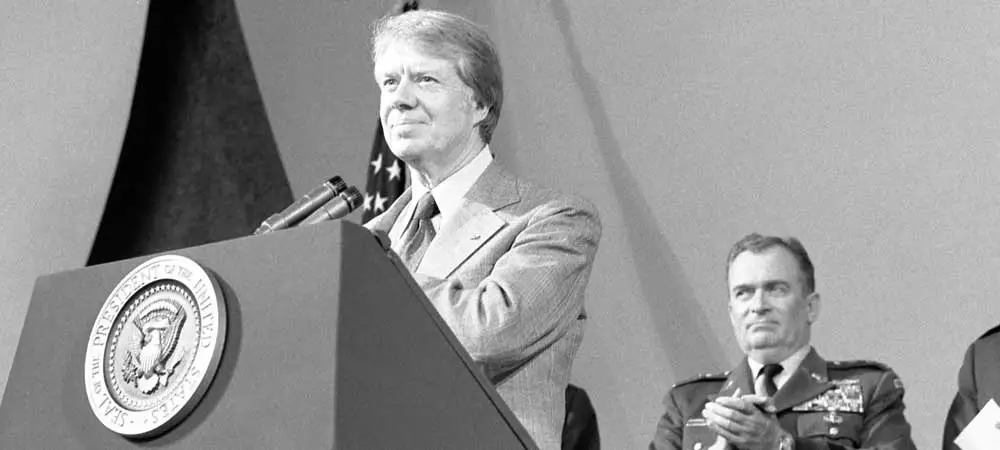 Atlanta is one of the largest cities in the Southern part of the US.
It has played a crucial role in both US history, as well as the history of the state of Georgia and the Southern US.
Keep reading to learn more about the best places to learn about Atlanta's history.
Atlanta History Center
Get to know Atlanta on another level at the Atlanta History Center.
The Atlanta History Center is dedicated to preserving and connecting the culture, history, and people of Atlanta.
It includes several museums and properties, as well as events, preservation projects, and more.
At the Atlanta History Center, visit the Atlanta History Museum, the Swan House, the Smith Family Farm and the Wood Family Cabin to immerse yourself in Atlanta's rich history.
Spend time at the Kenan Research Center and StoryCorps to dig in on personal histories or conduct research.
View massive immersive paintings at the Atlanta Cyclorama Center.
Also a part of the Atlanta History Center is the home of one of the city's most famous authors, Margaret Mitchell.
Margaret Mitchell House
At the Margaret Mitchell House, you can tour the apartment where the bestseller Gone with the Wind was written and learn about Margaret Mitchell's career as a writer.
You can also learn about the film version of Gone with the Wind and its impact on Atlanta.
Jimmy Carter Presidential Library & Museum
Visit the Jimmy Carter Presidential Library & Museum for a peek into the life and presidency of the 39th US President, Jimmy Carter.
Prior to his presidency, Carter served as Governor of Georgia.
Needless to say, you can definitely learn a lot about not just Carter, but also Atlanta and the state of Georgia at the Jimmy Carter Presidential Library & Museum.
Learn about Martin Luther King, Jr.
Atlanta visitors can also tour the birth home of Martin Luther King, Jr. and Ebenezer Baptist Church, where he and his father preached.
Both sites are registered as a US National Historic Site with the National Park Service.
Go behind the scenes at Atlanta's largest businesses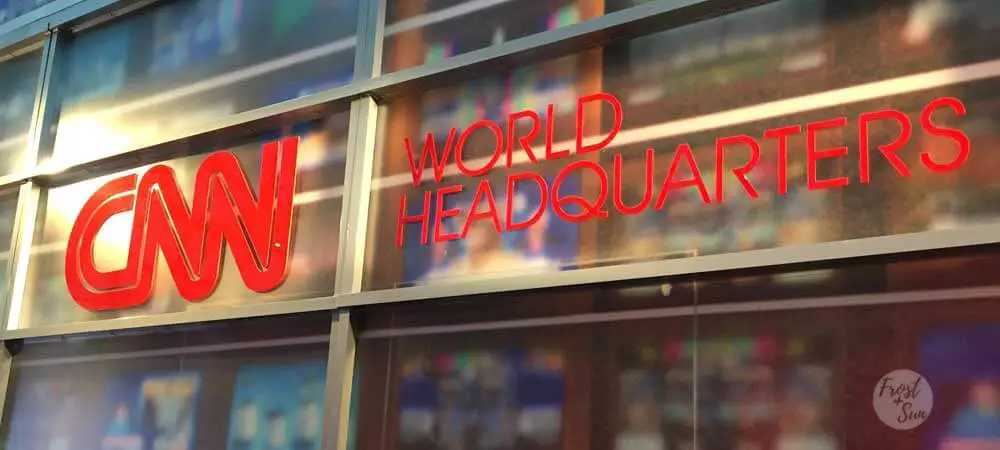 Go behind the scenes of a few of Atlanta's largest businesses on a tour of the CNN headquarters, the World of Coca Cola, or even the Center for Disease Control (CDC).
CNN Headquarters
I visited the CNN Headquarters on my trip to Atlanta and had a blast.
You can see into several CNN recording studios and newsrooms during the guided tour. You even get to take a photo at a CNN news desk!
I recommend visiting during the week, when there will be more filming, and therefore action, going on.
As a news junkie and former journalism student, this was one of my favorite things to do in Atlanta!
World of Coca Cola
I also visited the World of Coca Cola museum. It might sound like it'd be boring, but it was actually quite interesting!
Coca-cola is one of the most recognized brands across the entire world, so it was fun to see how it is advertised outside the US.
It was also interesting to learn about the different drinks that Coca-Cola owns aside from the soft drink itself.
There's even a room where you can sample the dozens of drinks they sell all around the world.
TIP: If you want to play a prank on a friend, get them to try the Beverly soft drink from Italy. Their reaction is guaranteed to be priceless, so make sure you have your camera rolling!
Center for Disease Control (CDC) Museum
Healthcare professionals and science nerds will likely be interested in visiting the David J. Sencer CDC Museum.
While you can't tour the CDC itself, you can learn more about its history and ongoing work at this well-curated museum.
Enjoy the great outdoors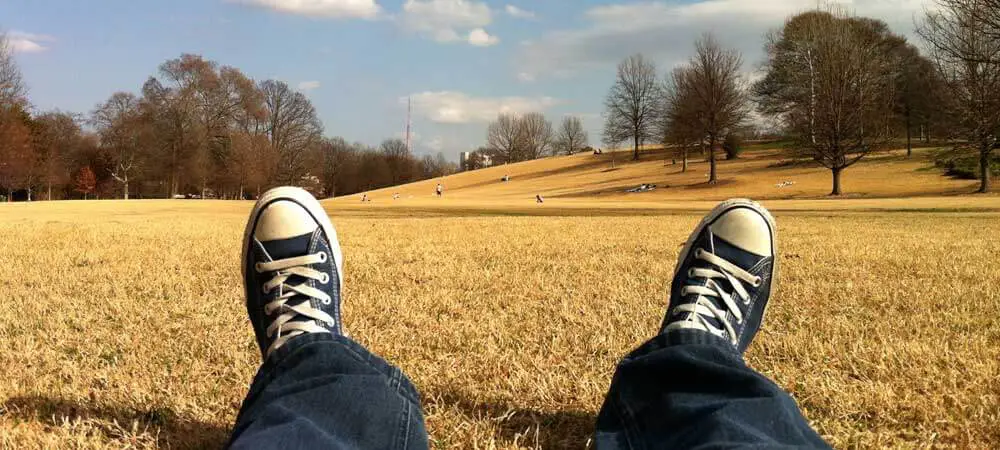 Enjoy the Georgia sun at one of Atlanta's 343 parks and gardens.
Two of the most popular parks are Piedmont Park in Midtown and Centennial Olympic Park in downtown Atlanta.
The BeltLine encompasses the city and includes lots of walking trails, with more in development.
There's also some killer street art in a few of the neighborhoods surrounding the BeltLine.
Next to Piedmont Park is the Atlanta Botanical Garden.
If you think this is probably just a bunch of flowers and trees, you're dead wrong!
The garden includes rotating art exhibits (as of 2016, Chihuly in the Garden) and a canopy walk.
Learn about animals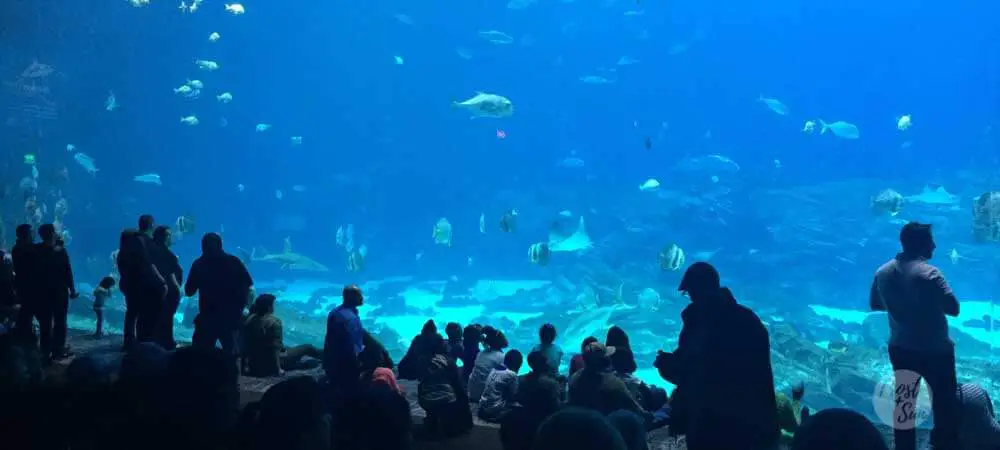 Support wildlife conservation and research at Zoo Atlanta, where you can learn more about giant pandas, primates, elephants, reptiles, and more.
Also in Atlanta is one of the largest aquariums in the world, the Georgia Aquarium!
The Georgia Aquariums biggest feature for visitors is the Ocean Voyager tunnel, which takes you right through a massive aquarium.
I visited a few years back and the aquarium tunnel was definitely an interesting, out of this world experience.
It feels like you're actually in the aquarium with the fish, sharks, rays and other aquatic animals!
Visit Atlanta's best museums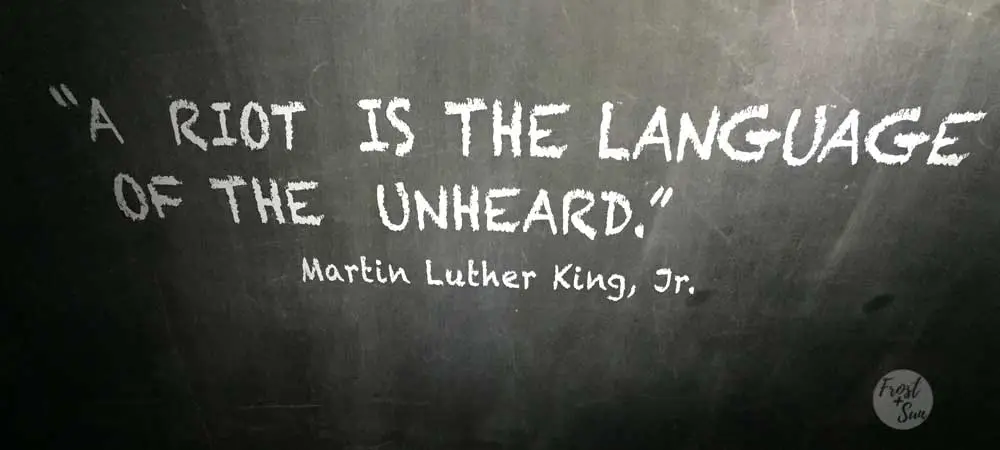 Atlanta is home to dozens of interesting museums.
My personal favorite is The Center for Civil and Human Rights, where you can learn more about the US Civil Rights movement of the 1960s, as well as various human rights movements and issues around the world, including women's rights, LGBTQ rights, and rights of the disabled.
I highly recommend adding this museum to your list of things to do in Atlanta.
It will definitely make you think about the civil and human rights movements in a new light.
The Museum of Design Atlanta is another of my favorite museums in the city.
This museum explores various types of design from graphic arts and fashion to architecture and beyond.
It's an interesting twist on a typical art museum.
Another fantastic museum is the Fernbank Museum of Natural History.
The Fernbank Museum of Natural History proves that museums don't have to stick to indoor exhibits with everything behind ropes or glass.
It features 75 acres of outdoor space with trails, tree houses, and natural hands-on exhibits and activities, as well as 3-D laser projection theater with a humongous screen.
Fellow travelers might be interested in the Delta Flight Museum, where you can tour various aircraft and see images, video clips, and flight uniforms through the years.
Classic fun in Atlanta, GA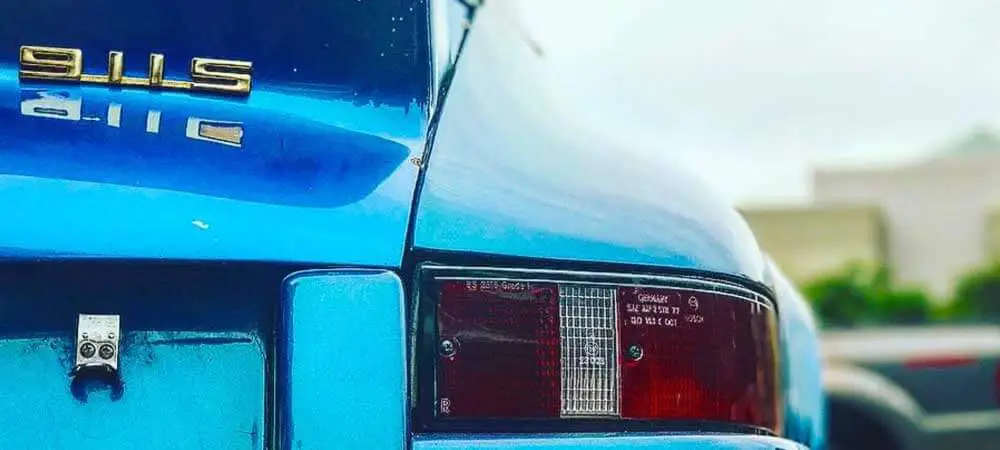 If Porsche sports cars are high up on your list of dream cars, you've got to stop by the Porsche Experience Center Atlanta.
Here you can tour the US headquarters of Porsche and even take Porsche driving lessons!
Plus, if you're a bajillionaire, you can buy one too. ;)
If theme parks are more your thing, you can ride roller coasters all day at Six Flags Over Georgia or cool off at Six Flags White Water water park.
Test your puzzle solving skills in an escape room.
At last count, Atlanta had over a dozen places to pick from!
Most of the places offer up dozens of scenarios to pick from with themes like zombie apocalypse, spy race, and jewel heists.
A few of the best include Room Escape Atlanta and Paranoia Quest in downtown, as well as Breakout Games in Buckhead.
With Atlanta as the center of season 1 of the hit AMC tv show The Walking Dead, fans will be happy to learn that Atlanta Movie Tours offers 4 different zombie-filled tours.
Each tour visits different locations where the show films both in and outside of the city.
Try Southern food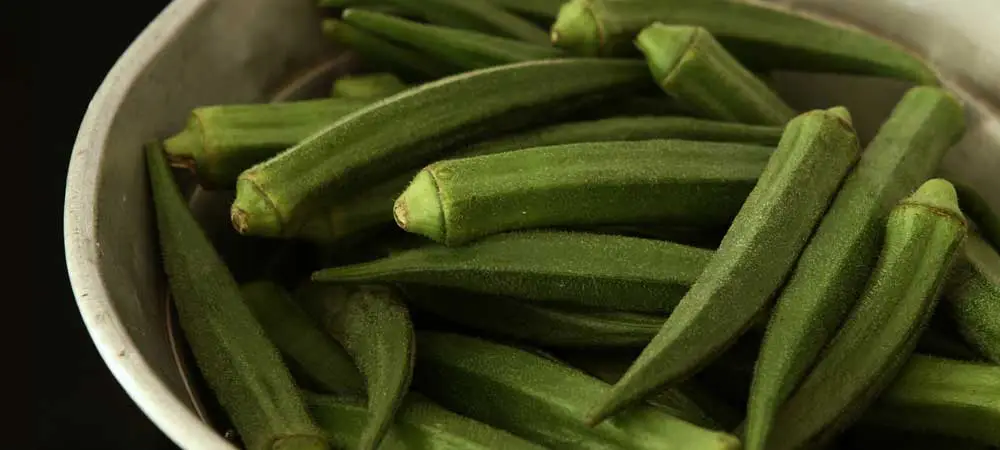 Join Atlanta Food Walks on a Southern Food Tour, where you will sample food from restaurants serving the best soul food, Creole, BBQ and other Southern delicacies.
If you're more interested in incorporating local food into a neighborhood tour, check out Food Tours Atlanta, which visits Inman Park and Ponce City Market.
Laugh your socks off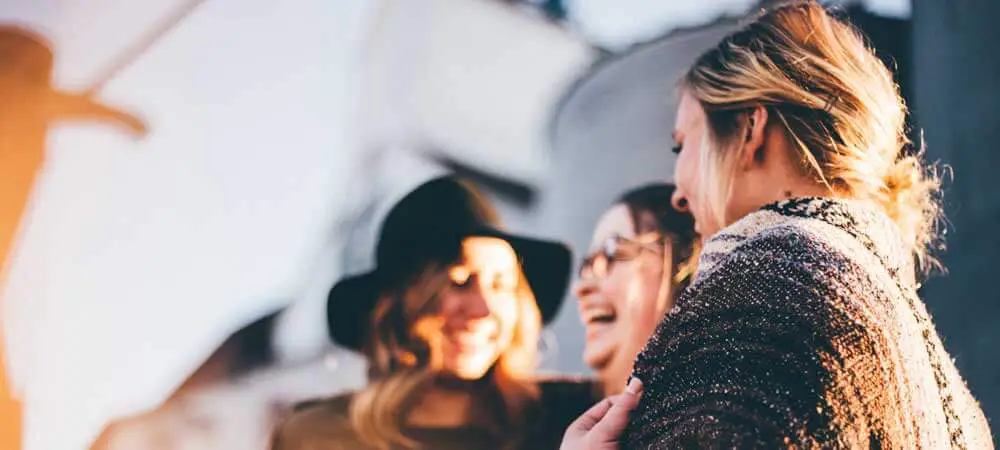 Get your ab workout in while laughing at one of Dad's Garage Theatre's improv comedy shows.
If you're a fan of Moth Radio Hour on NPR or its podcast, check out the monthly Moth StorySLAMs (though I can't guarantee an ab workout on this show, as my favorite Moth story makes me bawl like a baby).
Catch a sports game
Atlanta is seriously investing in its sports scene, so if sports are your jam, you definitely need to visit.
In 2017, Atlanta opened 2 new professional sports arenas – SunTrust Park for the Atlanta Braves baseball team and Mercedes-Benz Stadium for the Atlanta Falcons football team and Atlanta United FC soccer team.
Philips Arena, home of the Atlanta Hawks men's basketball team and Atlanta Dream women's basketball team, is also undergoing renovations.
Aside from plenty of professional sports games, Atlanta is also home to the College Football Hall of Fame.
At the College Football Hall of Fame, you can learn more about your favorite teams and interact at the Skill Zone where you can kick a field goal, run through an obstacle course, and more.
Check out these day trips from Atlanta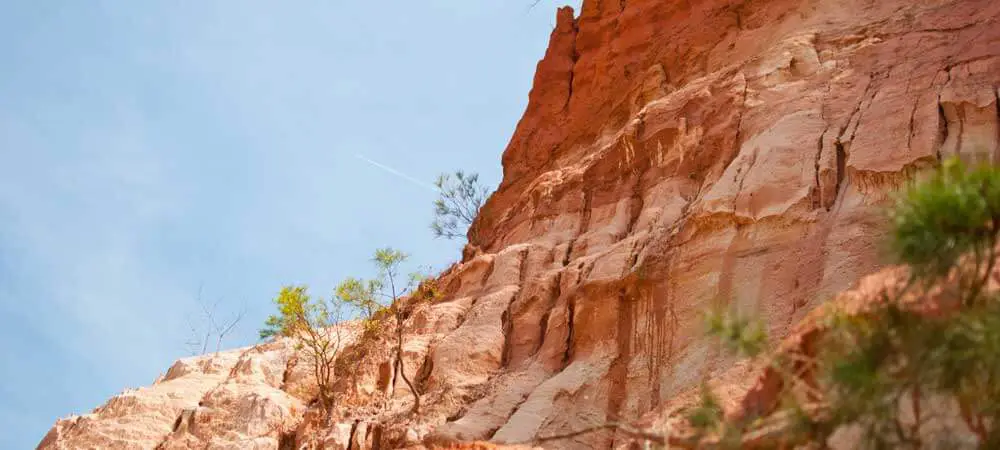 Ready to branch out of Atlanta and see more of Georgia?
Spark your creativity with a visit to Howard Finster's Paradise Garden, a quirky garden/imaginative artist space in Summerville, GA. They even rent out an artist's loft on AirBNB!
If you're looking for more outdoors adventures, head to Lumpkin, GA, where you can marvel at the canyons of Providence Canyon State Park.
This 1000+ acre state park will make you think you've transported to the wild West from the deep South.
In Toccoa, GA, you can chase waterfalls at Toccoa Falls, the tallest free-falling waterfall on the east coast.
What are your favorite things to do in Atlanta, Georgia?
Now that you've picked out a few things to do in Atlanta, learn how to save up to 40% on admission in my post about the Atlanta CityPASS.
---
About the author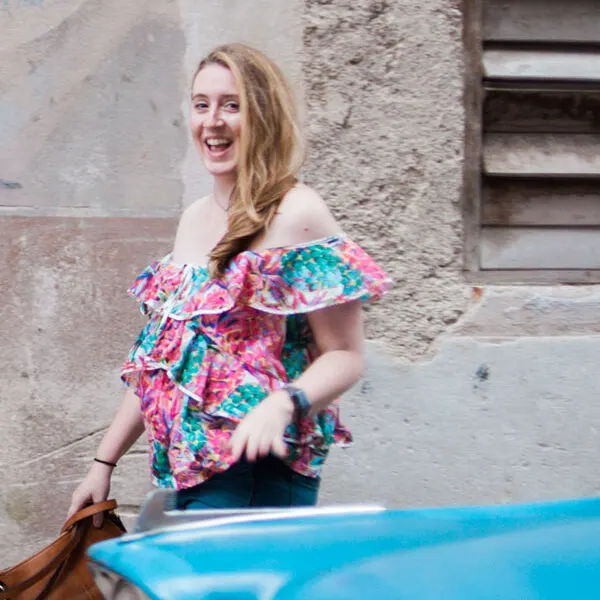 Meg Frost is a Boston-based travel blogger that helps people embrace technology to make vacation planning and traveling wicked easy, affordable, and fun.
She holds an M.A. in Journalism from Northeastern University and B.S. in Communication & American Studies from University of Miami.
---
This post was originally published June 6, 2017. It was last updated November 2, 2022.