Ah, May in Boston – the time of year when balmy breezes blow through Beacon Hill, locals flock to Fenway Park for a Sox game, and visitors explore all that this great city has to offer.
Whether you're a local looking to get out and about or planning your first trip to one of America's most historical cities, there's plenty of fun activities waiting for you.
From outdoor festivals to harbor cruises off the coast, here are some unforgettable experiences and things to do in Boston in May.
Weather in Boston in May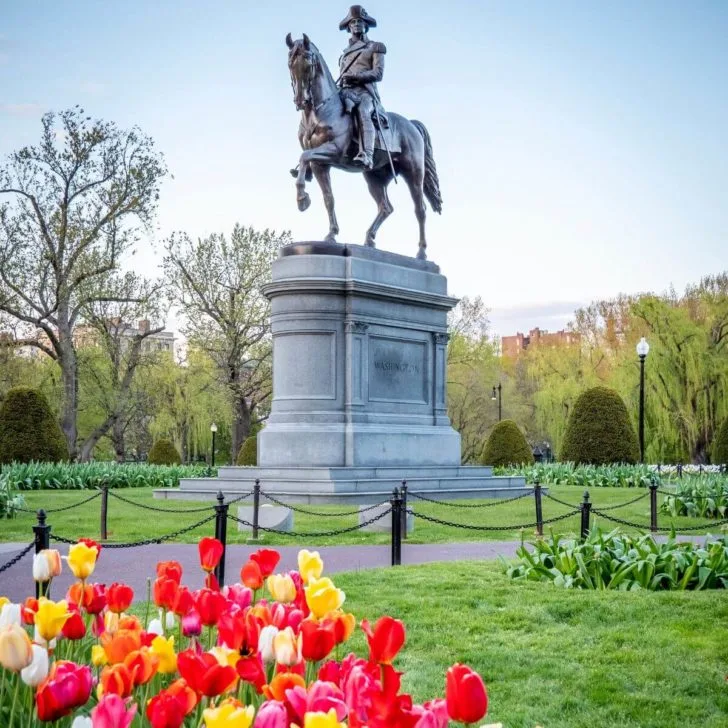 In Boston, May is generally a pleasant month with mild temperatures and moderate humidity.
The average high temperature in May is around 63°F, while the average low temperature is around 52°F. Monthly precipitation totals usually run between 1-3 inches.
However, it's important to note that weather in Boston can be unpredictable and can vary from day to day.
It's not uncommon to experience cooler temperatures, occasional rain, or even some warm days. It's a good idea to pack layers and a waterproof jacket just in case.
Also, keep in mind that the weather in Boston can be influenced by the proximity to the ocean. Coastal areas may experience cooler temperatures and more wind than inland areas.
Overall, May is a great time to visit Boston if you're looking for mild weather and fewer crowds than in the summer months. Just be prepared for some variability in the weather and pack accordingly.
Enjoy dining outdoors
As soon as the first day with warm temps hit, restaurants around Boston open up their outdoor patio dining.
Typically this happens sometime in May, so if you're feeling like dining under the sun, keep an eye out for restaurants with outdoor dining set up. Or hop onto Facebook or Instagram and look up your favorite spots to see if their patio is open.
Can't find a spot? Pack up some food to go, grab a blanket, and head to the Boston Common for a picnic.
Join the Duckling Day Parade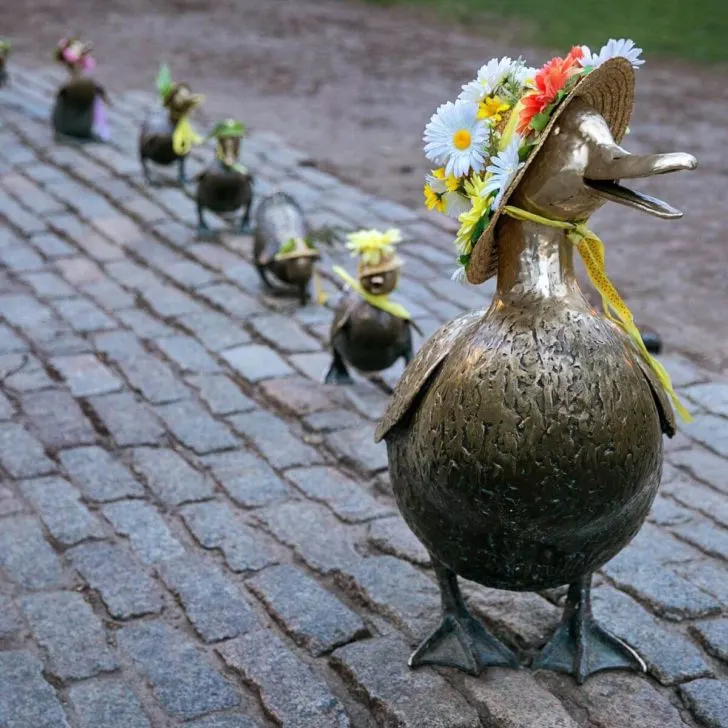 The annual Duckling Day Parade is a quacking good time for all ages.
This fun parade takes place every year on Mother's Day and features little kiddos dressed up as ducks, waddling through the Public Garden.
It's held in honor not just for moms, but for late New England author, Robert McCloskey, and his award-winning book, Make Way for Ducklings.
If you're not familiar with the book, it's about a mama duck and her ducklings making their way through Boston.
So put on your best duck-themed attire and join the crowd for a day of fun and feathers!
NOTE: If you want to participate in the parade, you must register ahead of time at the Friends of the Public Garden website.
Have a picnic on Lilac Sunday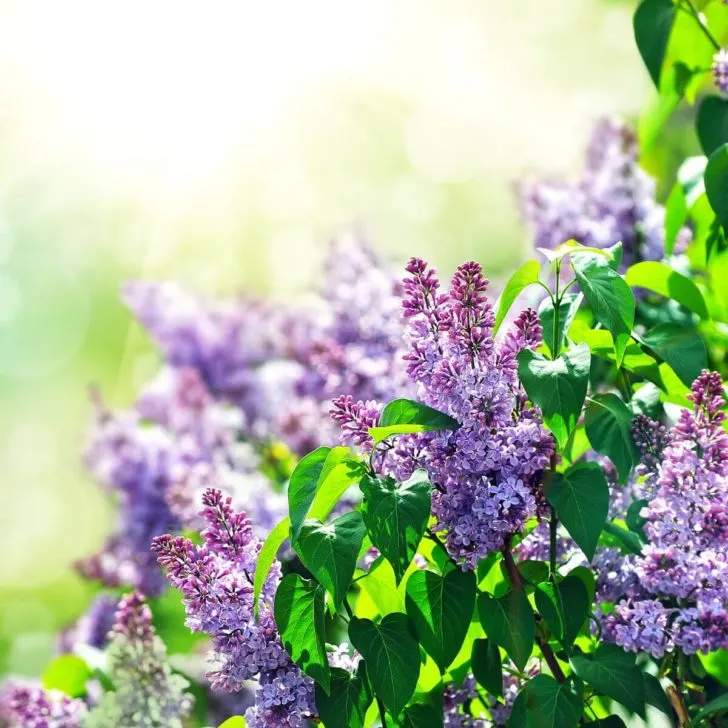 Another lovely Mother's Day event in Boston is Lilac Sunday, held at Harvard University's Arnold Arboretum.
The event includes guided and self-guided tours of the 400 types of lilacs that bloom in the Spring on the arboretum grounds. Plus, it is the only day of the entire year that picnicking is allowed at the Arboretum!
So grab your mum, pack a picnic basket, and enjoy good food, gorgeous flowers, and have some fun.
NOTE: If you plan to go, be sure to RSVP so the folks at Harvard can plan ahead accordingly.
Visit the Isabella Stewart Gardener Museum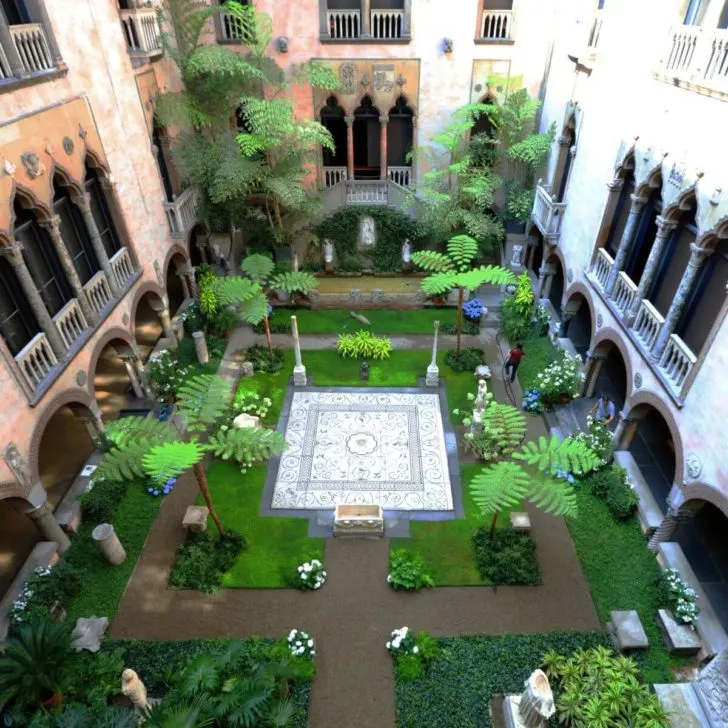 Located in the Fenway neighborhood, the Isabella Stewart Gardner Museum holds a collection of over 7500 paintings and sculptures, plus tens of thousands of other types of art, rare books, letters, and other archival objects.
It originally started as a private collection of local philanthropist and art lover, Isabella Stewart Gardner, and more than 100 years later, her collection is still shared with the public.
While the Isabella Stewart Gardener Museum is open year round, it really shines in the Spring with the courtyard sprawling with blooming flowers.
Coupled with pleasant weather that isn't too hot, and you've got perfect conditions for browsing the outdoor art at this museum. Don't worry if it's raining though, the courtyard is covered by a glass ceiling!
BONUS: If your first name is Isabella, you get free admission!
Jam out at Harvard Square Mayfair
The Harvard Square Mayfair is not your grandma's street fair, my friends. It is an epic gathering of food vendors, artisans, street performers, and live music that will knock your socks off.
So bring your dancing shoes and an empty belly, so can ring in Spring by trying all the yummy food and dancing like no one's watching.
Go for a stroll on the Charles River Esplanade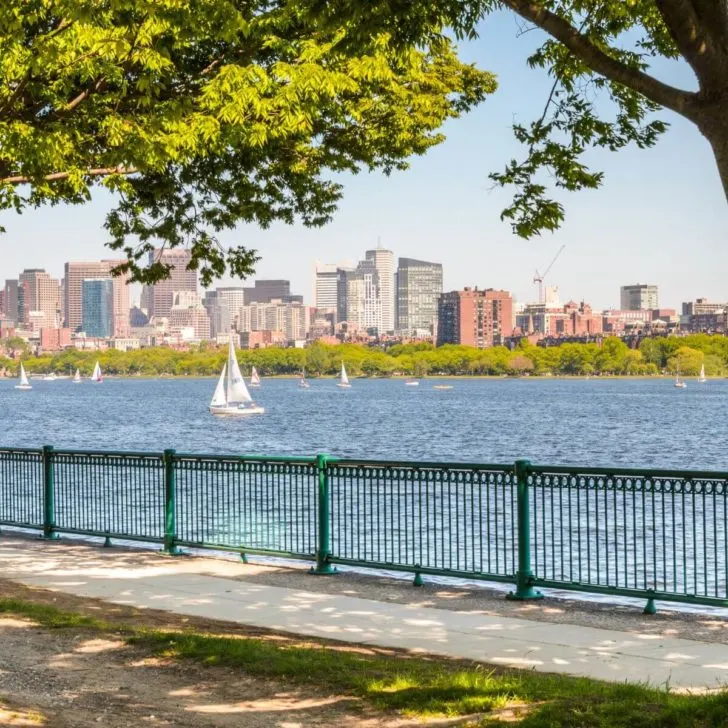 Looking for a scenic spot to stretch your legs? Look no further than the Charles River Esplanade.
This picturesque pathway runs alongside the tranquil waters of the Charles River, offering stunning views of the city skyline and neighboring Cambridge.
Whether you're a runner getting your cardio fix or simply looking for a leisurely stroll, the Esplanade offers something for everyone.
It's especially beautiful this month with lots of trees and flowers in full bloom, plus it's not as crowded as the Summer months or even the Fall.
Embark on a harbor cruise
Fancy a fun-filled adventure with a dash of sophistication? Then, hop aboard a Boston harbor cruise and let the good times roll.
City Experiences offers a variety of cruises that are ready to be booked.
They have whale watching cruises, history cruises, sunset cruises, dinner cruises, cocktail cruises, and much more. Plus, in May, they have a special Mother's Day brunch cruise!
Dress to impress and capture some Insta-worthy moments as you sway to the rhythm of the sea, sip on some posh cocktails, and savor delectable bites.
Check out the City Experiences website for more information.
Laugh your socks off at the Boston Comedy Festival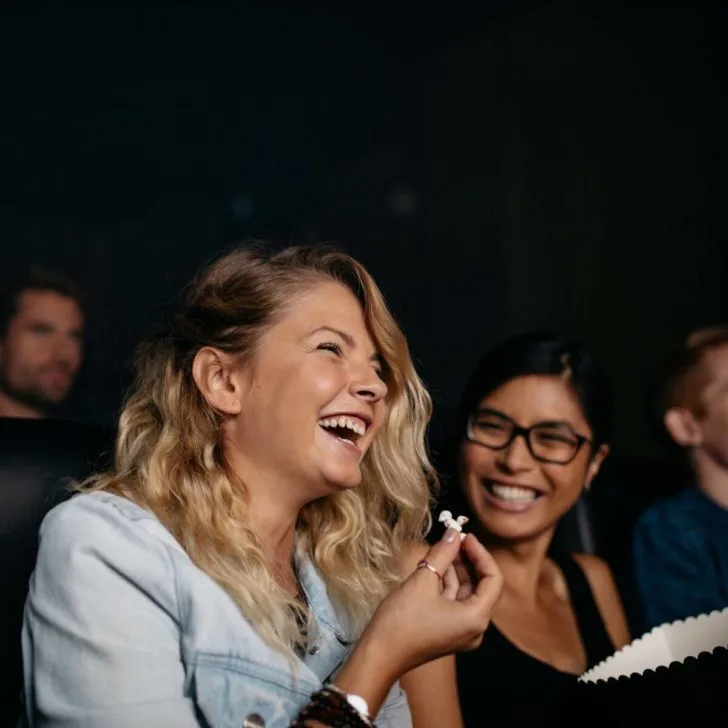 Get ready to laugh until your stomach hurts because the Boston Comedy Festival rolls into town every May.
For 5 days, the city is transformed into a comedy haven as comedians from across the nation come to showcase their talent.
The event includes shows, podcasts, panels, classes, and parties. At the end of it all, 8 comedians will compete at a gala for a $5000 prize.
From up-and-coming stars to seasoned veterans, this festival has it all. And whether you prefer dry humor or slapstick comedy, you're sure to find something that tickles your funny bone.
So, grab your tickets, bring your friends, and get ready for a night full of gut-busting laughter.
Hang out at Harpoon Brewery's Harpoonfest
Looking for a beer-tastic time this spring? Look no further than Harpoon Brewery's Harpoonfest.
This event is the ultimate destination for beer lovers and fun-seekers alike, with plenty of suds and good times guaranteed.
Not only can you sample Harpoon's award-winning brews, but you can also indulge in delicious eats from local food vendors and live music from top-notch bands.
Come for the beer, stay for the good vibes and unforgettable memories!
See a Red Sox game at Fenway Park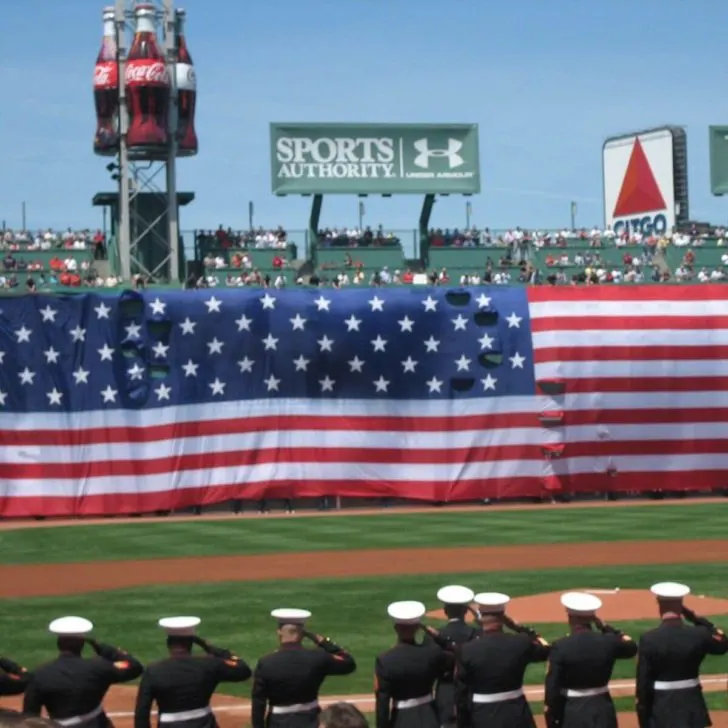 If you're in Boston, you can't leave without catching a Red Sox game. May is a great time to go to a game because baseball season is in full swing and the weather isn't too hot yet.
You don't have to be a die-hard fan to appreciate the energy of Fenway Park. The smell of popcorn, the crack of the bat, the roar of the crowd – it's like a carnival of Americana.
And let's not forget about the iconic Green Monster, looming over left field like a friendly monster. Who knows, maybe you'll witness a game-winning home run or a heroic diving catch!
One thing's for sure though, you'll leave with memories that will last a lifetime.
Visit the SoWa Open Market
Looking for a fun way to spend a Sunday in Boston? Look no further than the SoWa Open Market, which opens up for the season in May and runs through October.
This eclectic marketplace is the perfect destination for locals and tourists alike, featuring vendors that offer everything from handmade jewelry to organic produce to vintage clothing.
But the SoWa Open Market isn't just about shopping, it's also home to some of the best food trucks in the city. Plus they often have concerts and demonstrations, too.
So come hungry and indulge in some mouth-watering eats while soaking up the vibrant atmosphere.
And if you're lucky, you might even catch a live performance or two. Trust me, you won't regret making the trip!
Visit the Boston Harbor Islands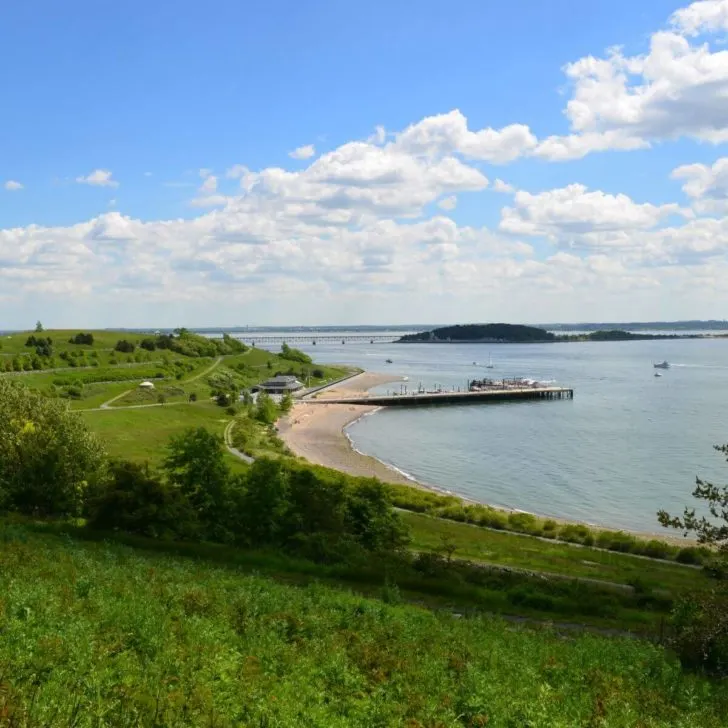 Looking to escape the hustle and bustle of downtown Boston? Take a ferry ride over to the Boston Harbor Islands.
With a variety of islands to choose from, you can explore historic forts, hike scenic trails, tour a lighthouse, or even camp overnight.
Don't forget to bring a picnic so you can enjoy some food while taking in the beautiful views of the harbor. Although if you happen to forget, some of the islands have snack stands.
Visiting the Boston Harbor Islands is a great way to get away from the busy city for the day without having to drive too far or get stuck in traffic!
The ferry starts up in mid to late May and runs through early October. It leaves from Long Wharf, which is within walking distance from the Haymarket or Aquarium T stops.
So grab your sunscreen and your sense of adventure and head out for an unforgettable day trip to the Boston Harbor Islands.
Find your summer read at the Brattle Book Shop
Looking for a bookish adventure in Boston? Look no further than the Brattle Book Shop, the oldest and largest antiquarian bookstore in America's oldest city.
Here, you can pore over shelves of rare and unusual books, explore the outdoor sale lot for bargains, or get lost in the stacks for hours on end.
With its charming brick exterior and eclectic collection of titles, this bookshop is more than just a retail space – it's a true literary landmark.
Whether you're a scholar, a collector, or just a lover of all things page-turning, the Brattle Book Shop is a must-visit destination in Boston.
You can find this slice of literary paradise at 9 West St. in downtown Boston.
Pay your respects at the Memorial Day Flag Garden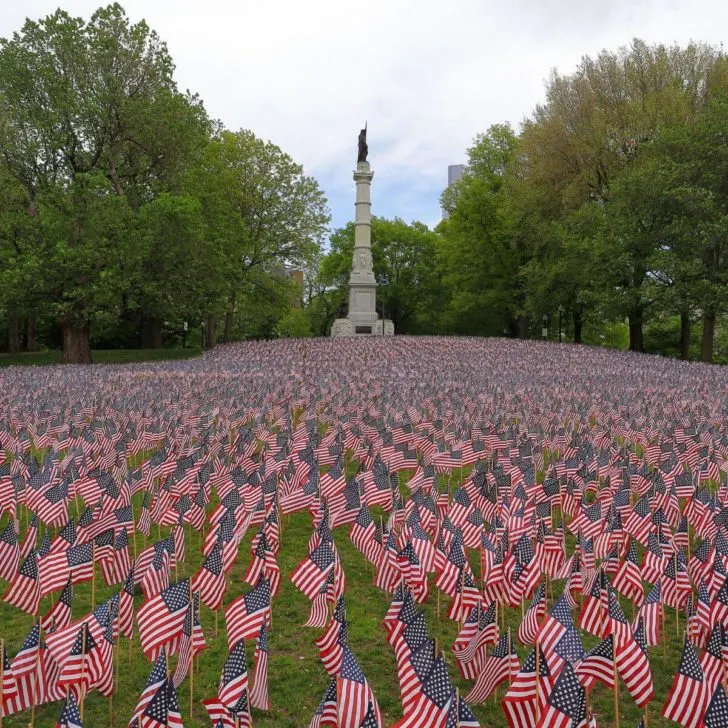 Memorial Day is not just an excuse for a long weekend, but a time to honor and remember those who have served our country.
And what better way to pay your respects than visiting the Memorial Day Flag Garden in Copley Square?
Every year, volunteers set up rows upon rows of American flags by the Soldiers & Sailors Monument on Boston Common.
The memorial includes one flag for each service member from Massachusetts that sacrificed their life while serving since the Revolutionary War.
As you can imagine, there are tens of thousands of flags – nearly 40,000 in fact.
It's a sight that's hard to describe, but one that should be experienced in person.
The flags are usually on display for several days, usually around the Thursday before Memorial Day, with Memorial Day being the last day.
Rock out at Boston Calling Music Festival
Boston Calling Music Festival is the ultimate blend of booming bass, catchy lyrics, and an unbeatable atmosphere that has music lovers making a beeline for it.
It's the place where you can sway to your favorite artist, dance to your favorite tune, and soak up the positive energy of a lively crowd.
Each year's festival promises to be more captivating than ever before with an exciting lineup featuring renowned artists across different genres.
The festival takes place every year over Memorial Day Weekend at Harvard Athletic Complex.
So grab your squad, don your best festival outfit, and get ready to make some unforgettable memories at Boston Calling Music Festival!
Tickets can be purchased at the Boston Calling Music Festival website.
What are your favorite things to do in Boston in May?
May in Boston is truly something special! There's nothing quite like spending this glorious month in Beantown.
From Mother's Day events like the Duckling Day Parade to fun festivals like Boston Calling, there are so many fun things to do!
Don't forget the blooming flowers and trees all around and the lovely Spring temperatures that will certainly help make it a pleasant visit.
So what are you waiting for? Get ready to make some incredible memories during May in Boston!
---
About the author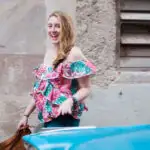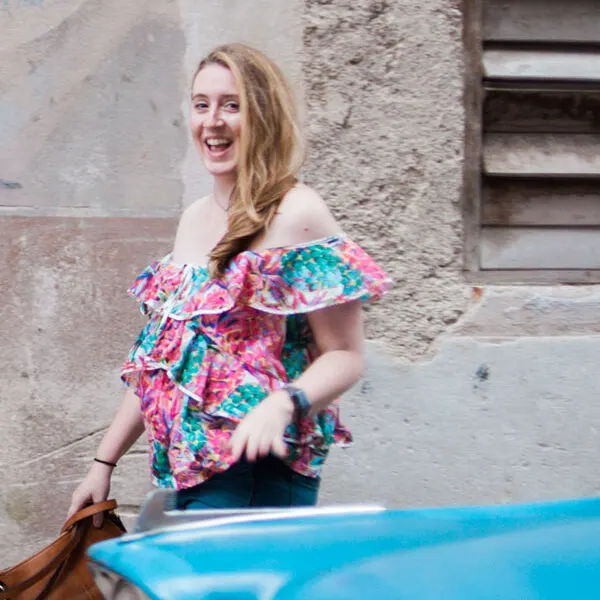 Meg Frost is a Boston-based travel blogger that helps people embrace technology to make vacation planning and traveling wicked easy, affordable, and fun.
She holds an M.A. in Journalism from Northeastern University and B.S. in Communication & American Studies from University of Miami.
---