A new year is here, and if you're like me, your resolution list looks more like a list of travel goals.
If you're having trouble narrowing down your list of trips this year, let me help you out.
Here are my top tips on where to travel in 2018, from downright amazing adventures to super chill spots and beyond.
Kick back and chill in Amsterdam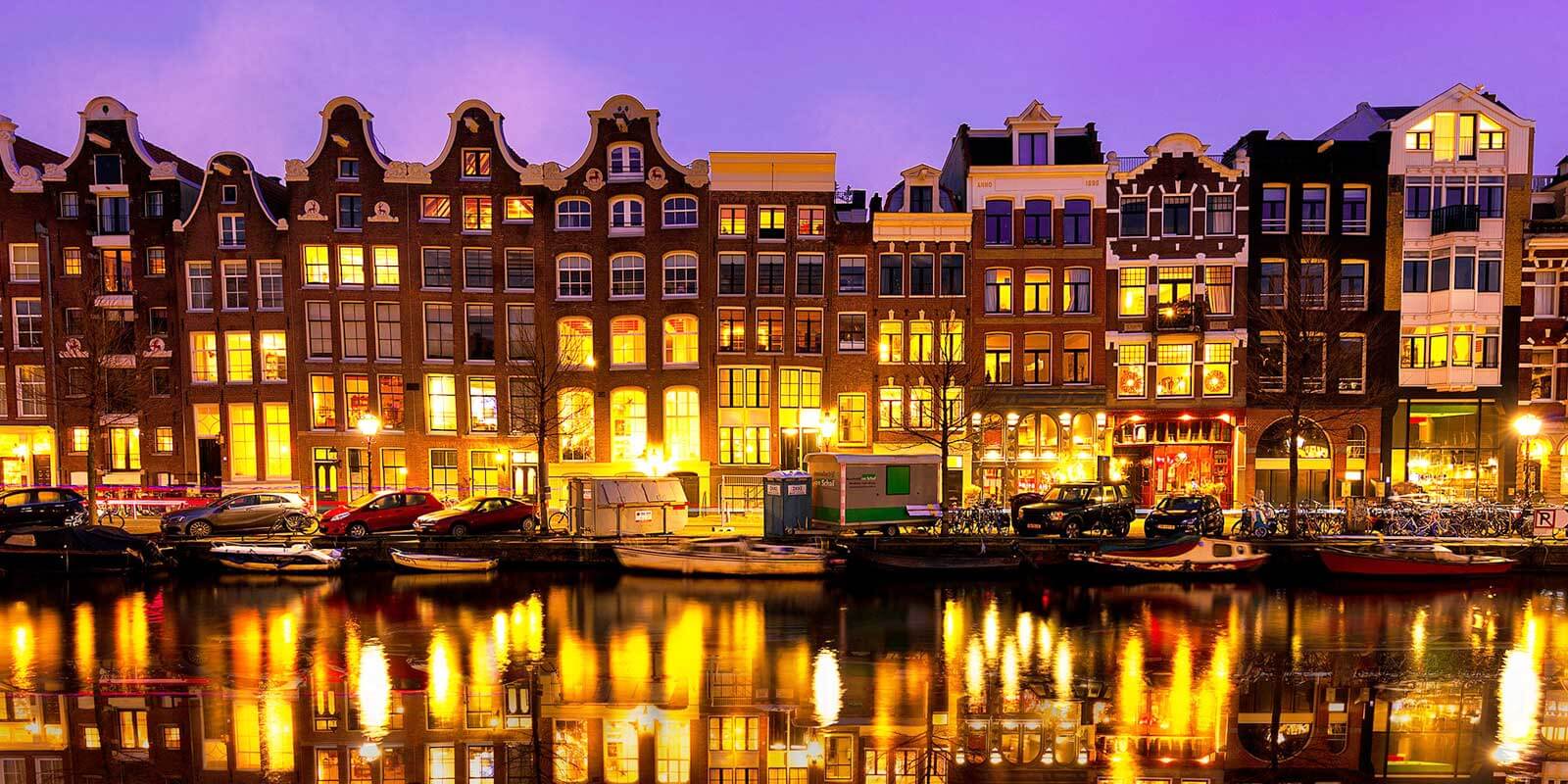 Amsterdam is a fun, laid back city full of canals and bicycles and plenty more to keep you occupied.
In my opinion, it's less buttoned-up than other European cities, so if you're after a chill vibe, you'll very much enjoy visiting Amsterdam.
Springtime is a great time to visit Amsterdam, as it is when tulips are blooming.
To get the most out of your tulip viewing experience, consider taking a day trip outside of Amsterdam to Lisse, where there is a massive flower garden (nearly 80 acres!) called Keukenhof.
It is easily accessible via car or bus, but you could also join a tour if you prefer having a guide.
Summer is another fantastic time to visit Amsterdam, especially for those that enjoy music festivals and fairs.
There are tons of festivals scheduled throughout July and August, so if that's your scene, definitely consider visiting during either of those months.
That said, the Amsterdam Dance Event, a massively popular dance music festival, takes place in October.
Ultimate adventure in Antarctica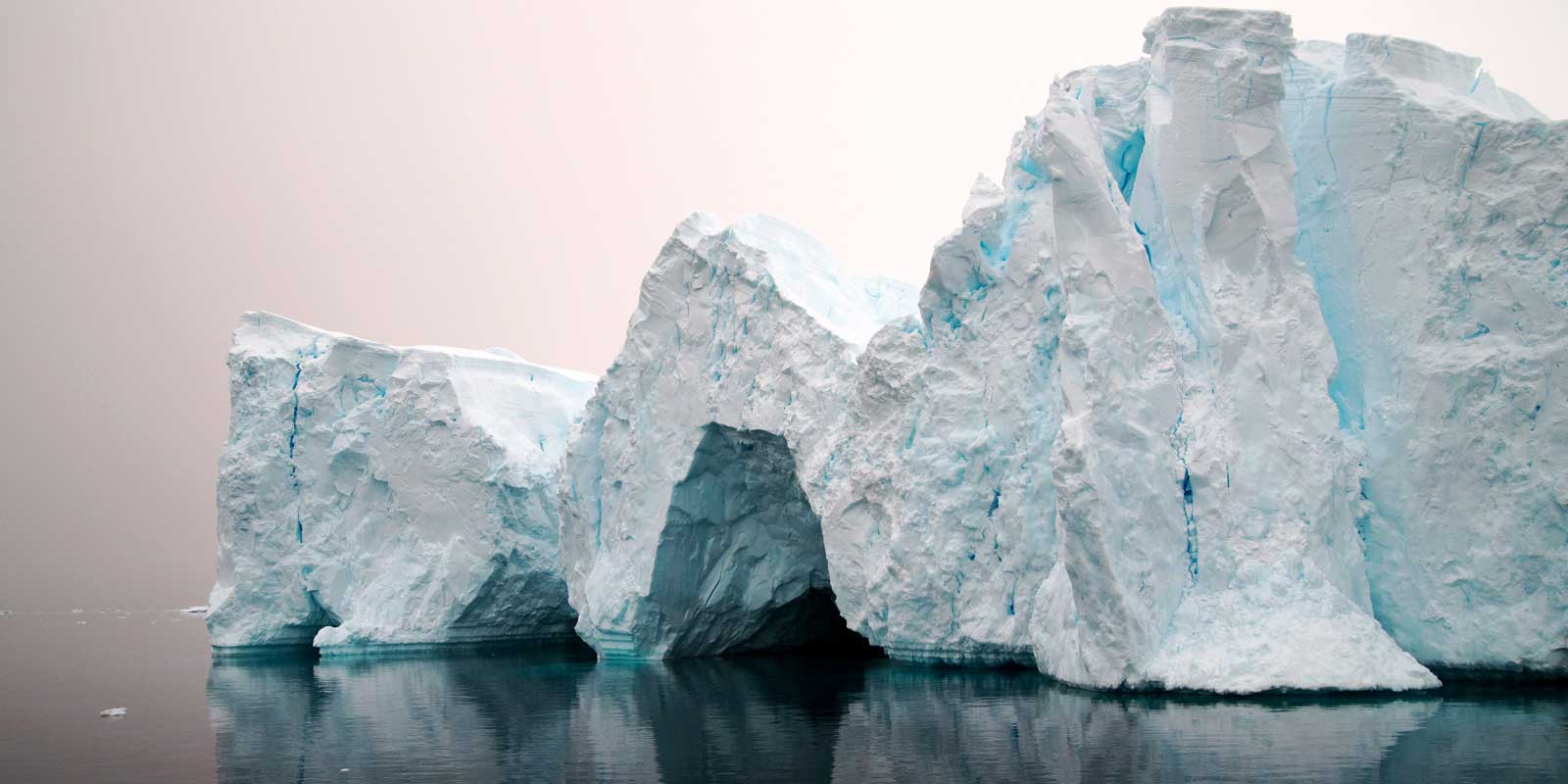 If you're looking for an adventure of a lifetime in 2018, book an Antarctic cruise.
I know, I know, cruises get such a bad rap. But Antarctic cruises are not at all like a typical Caribbean cruise!
In fact, if you've ever dreamed of visiting Antarctica as a tourist, an expedition cruise is pretty much the only way to do it.
An Antarctic cruise is perfect for outdoor enthusiasts and adventure travelers alike.
Depending on the cruise operator you select, there should be plenty of wildlife spotting opportunities (whales, penguins, etc.) and excursions to the 7th continent for outdoor activities (hiking, paddleboarding, and even camping!).
While there are tour companies that offer tours via plane, they are often far more expensive and not as comprehensive or filled with as many activities as a cruise would.
In short, an expedition cruise is the way to go.
November through March, the Summer season for Antarctica, is the best time to visit.
In fact, you'd be hard-pressed to find a tour operator that runs outside this timeframe as the weather is unsuitable, plus there is no sunlight.
Explore the Caribbean city of Cartagena, Colombia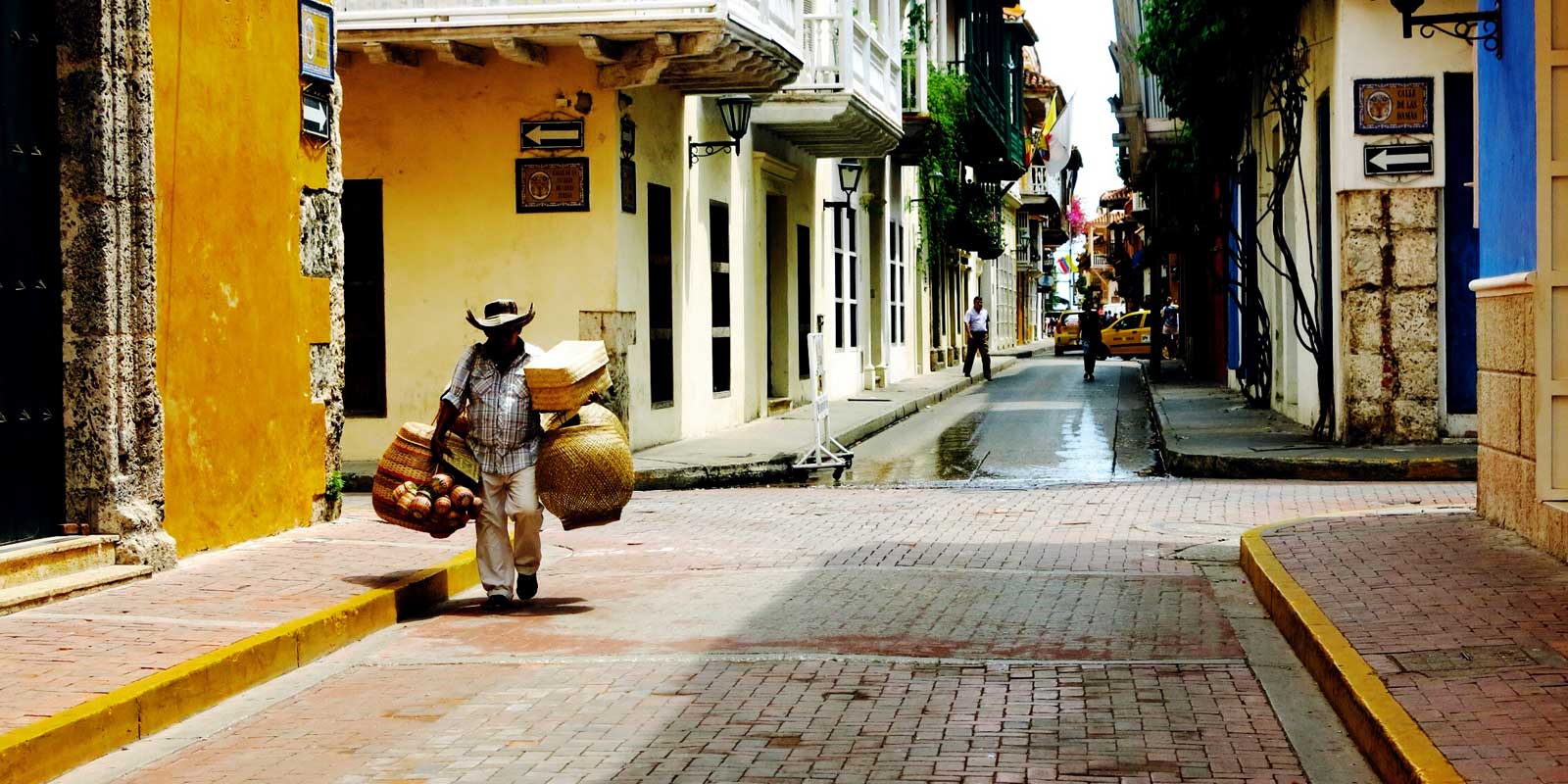 When many people think of the Caribbean, they think of sunny islands like Cuba or Puerto Rico.
But the Caribbean isn't just a bunch of islands, it includes the coast of Colombia, where the colorful city of Cartagena is located, too!
Cartagena is an odd mix of old and new, with lots of skyscrapers in the Bocagrande area and preserved fortresses and architecture throughout other neighborhoods. Yet somehow, it works.
While there, be sure to visit Castilla de San Felipe de Barajas, one of over a dozen fortresses in Cartagena.
Another must do is wandering around the Old Town, with its colorful buildings and distinct architecture.
Lastly, you're in the Caribbean, so beach time is a must!
Head to Islas del Rosario, where there are several islands to choose from with swimming, snorkeling, and even an aquarium.
Romantic getaway in Lombok, Indonesia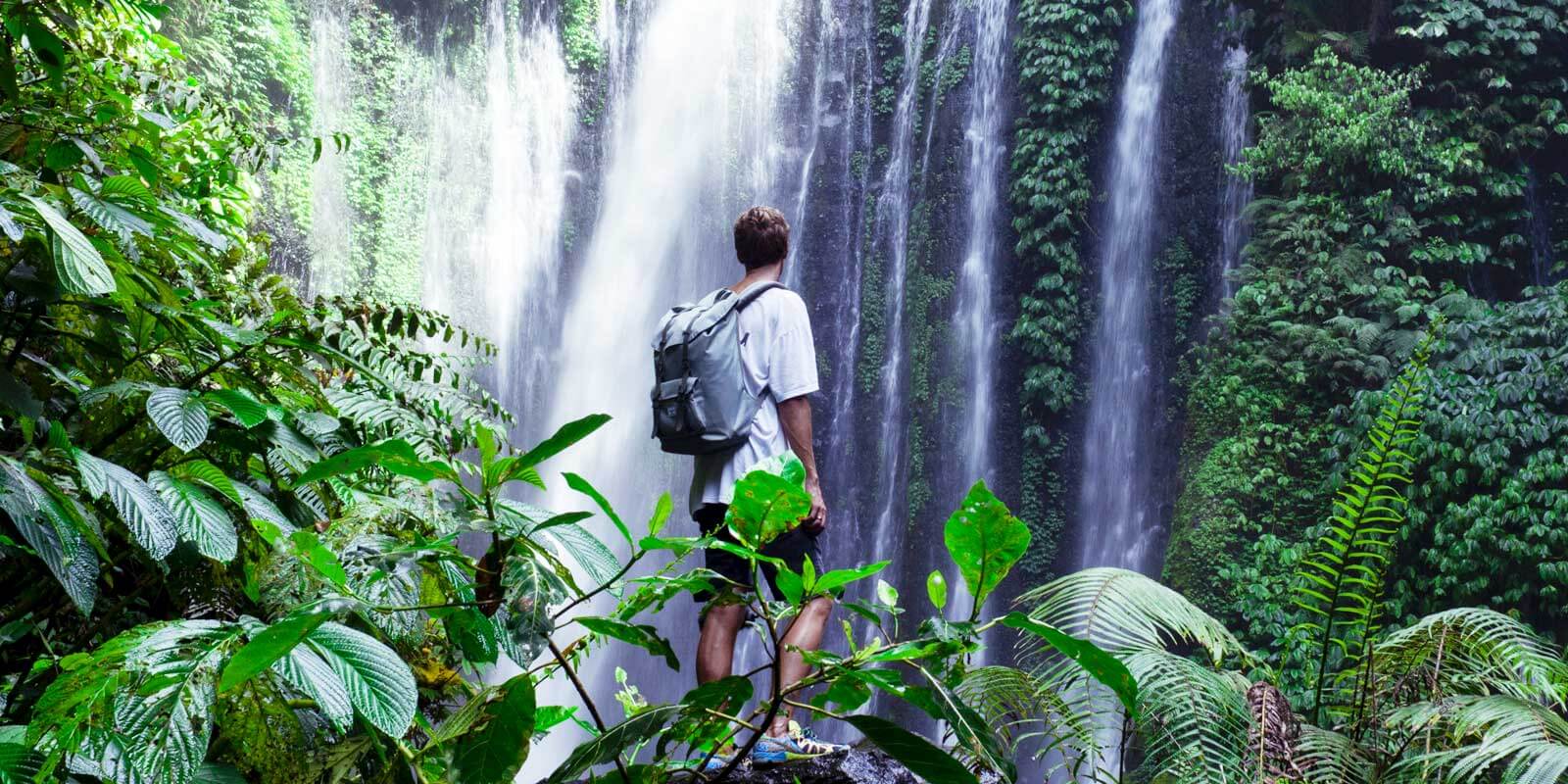 Couples looking for a romantic getaway or a budget honeymoon destination should look no further than Lombok.
Lombok is one of many islands that make up Indonesia. It is a short flight or ferry ride away from the ever popular island of Bali.
While Bali is worth a look itself, Lombok caters more to quiet, romantic travel versus a fun beach vacation with friends.
Think sunbathing, swimming, snorkeling, hiking, and yoga classes.
So why go if you can get the same activities closer to home? Affordability, my friend.
If you're really looking to splash out, you'll get more bang for your buck in gorgeous Lombok.
Lombok's dry season runs from April through October, making it the best time to visit, weather-wise.
That said, the wet season does not have as notorious of a wet season as Bali, despite being its neighbor, so if a different time fits your schedule better, don't rule it out!
Thrill your senses in Morocco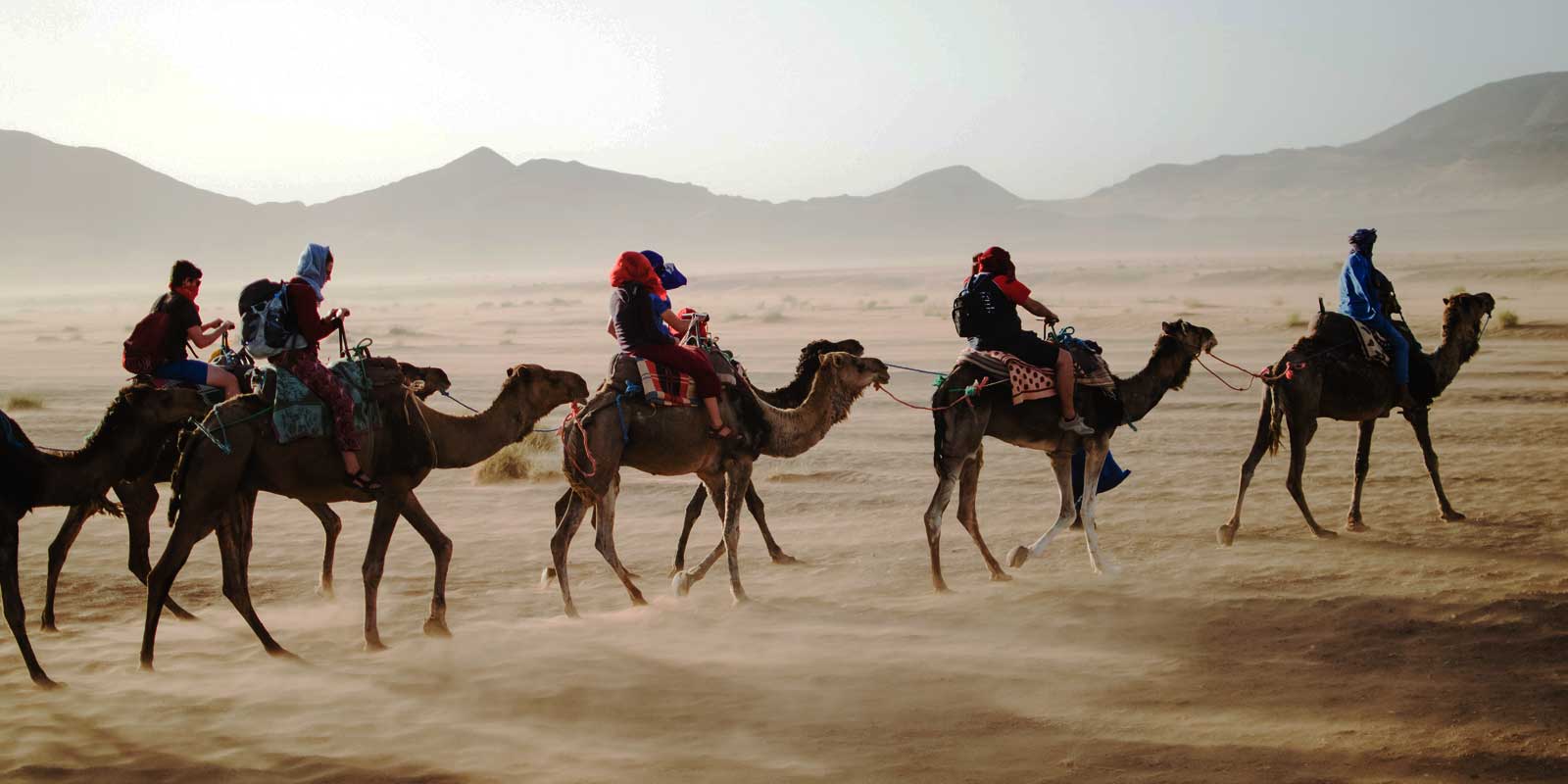 Morocco is a mesmerizing blend of Middle East, African, and European influences.
It is a destination that will thrill many of your senses, whether it be tasting delicious Moroccan food (and plenty of mint tea), or exploring the bright blue town of Chefchaouen, admiring gorgeous, colorful tile work in Fes, getting lost in the souks of Marrakesh, or feeling the hot, dry sun as you trek through the Sahara Desert via camel.
While solo travel can be done in Morocco, if you're not an experienced solo traveler, you'll likely get more out of your trip to Morocco on a guided trip.
This doesn't necessarily mean joining a large, impersonal group tour, as there are plenty of small group tours available.
I don't say this to suggest that Morocco is unsafe. However, it is not easy to navigate, and unfortunately there are lots of scams targeting tourists.
Celebrate in New Orleans, Louisiana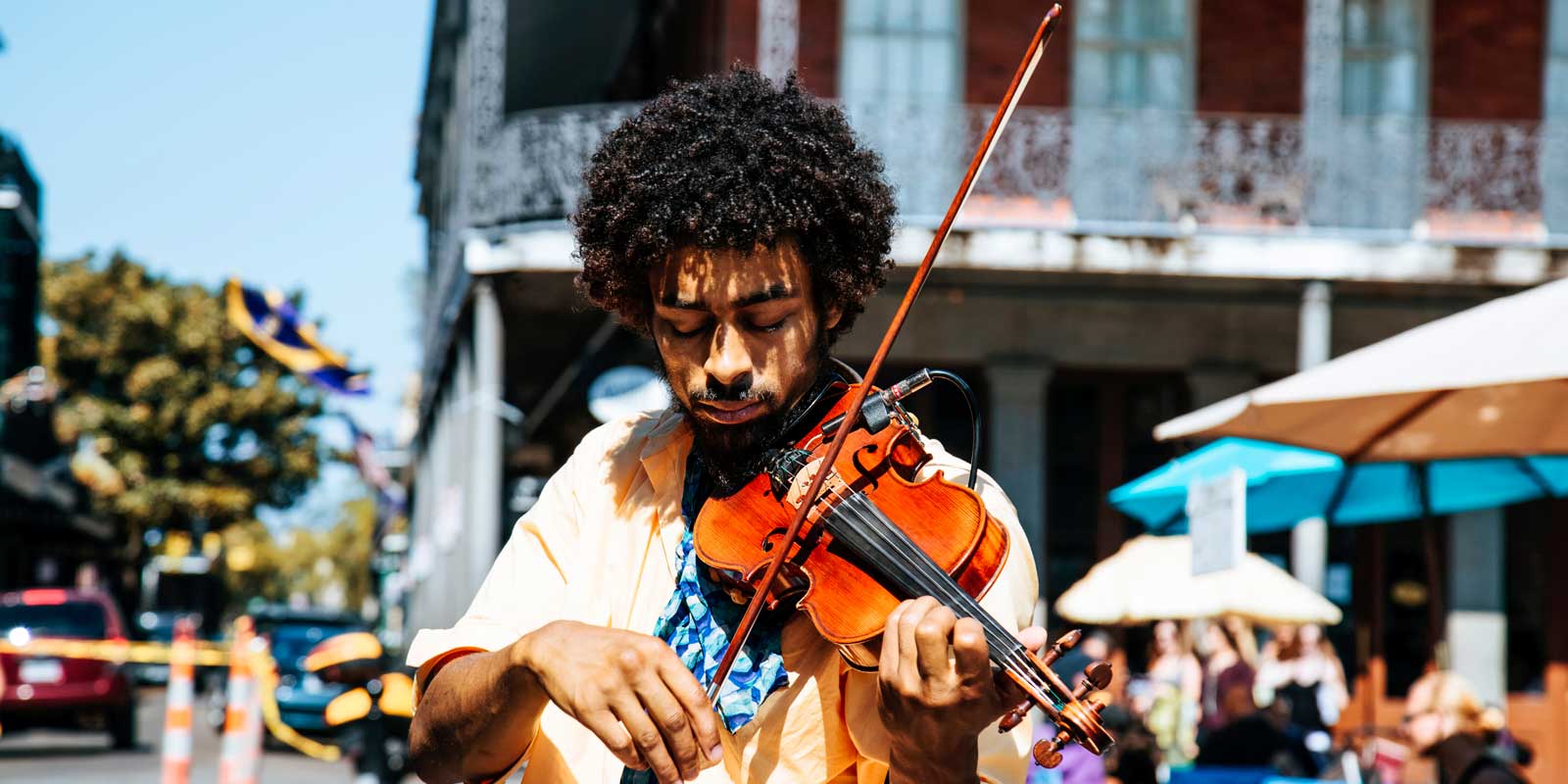 If you've read my blog for a while, you might remember that I featured New Orleans in my annual travel inspiration post for 2016.
And yes, it's already back as a top destination to visit in 2018, just 2 years later!
2018 is the 300th anniversary of New Orleans, one of my most favorite places in the USA.
It is a charming Southern city with none other like it, at least not in the US.
Yes, New Orleans has a reputation of being a party destination.
But I promise you, it has so much more to offer.
It is full of joy, celebration, and history, not to mention beautiful parks, a flourishing arts scene, and downright delicious food.
Enjoy the great outdoors in Nova Scotia, Canada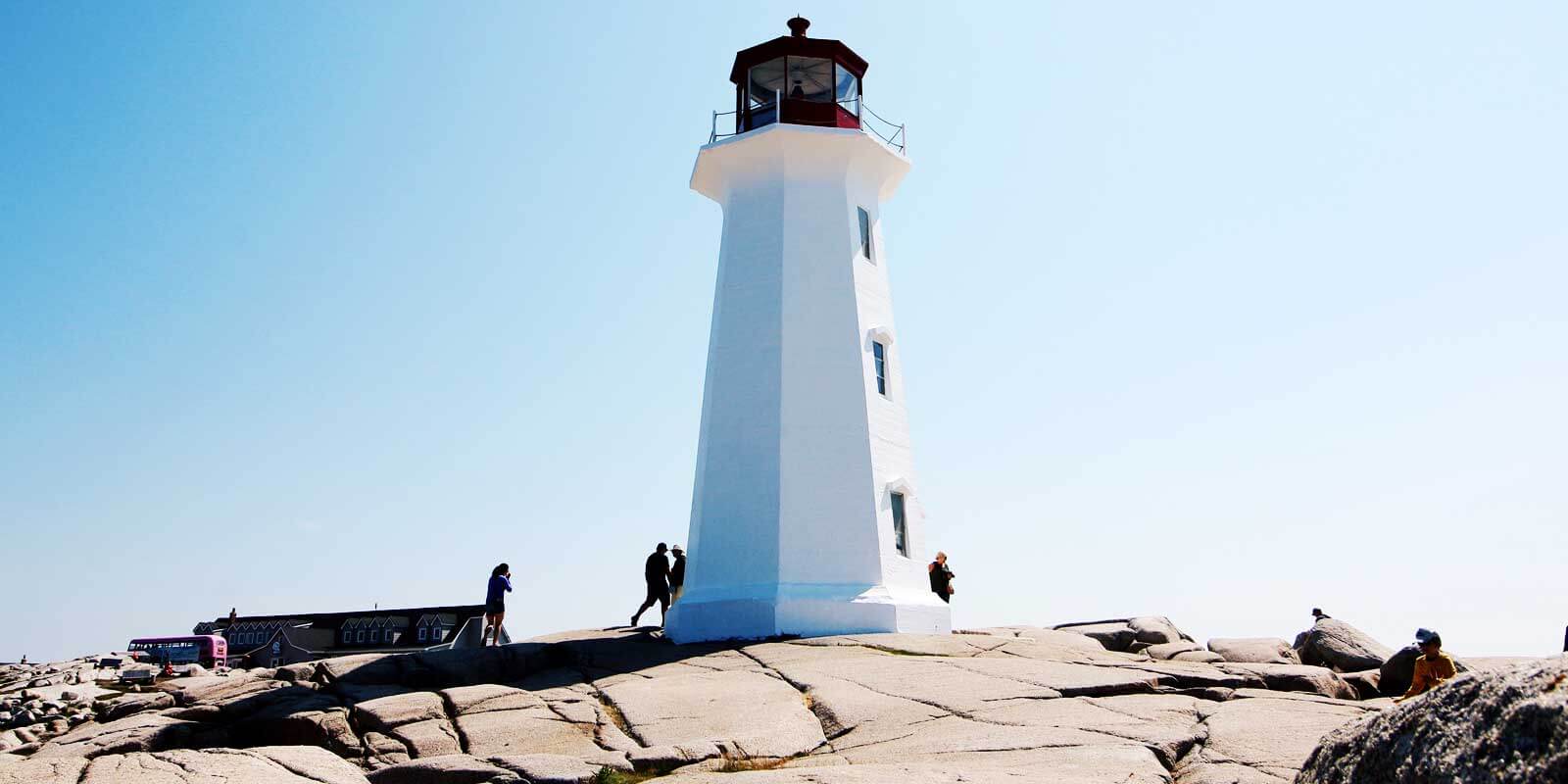 Canada is probably one of the top destinations in the world for outdoor travelers, but if I had to pick a single spot for you to explore this year, it's Nova Scotia.
Located off the east coast of Canada, Nova Scotia is a gorgeous island perfect for those that enjoy outdoor activities like kayaking, whale watching, camping, and hiking.
Nova Scotia also as a thriving food and drink scene, with plenty of fresh seafood spots (no big surprise!), as well as breweries, distilleries, and vineyards (and an excellent organized tour to visit them all too!).
While you can fly into Halifax, you can also drive up to Portland, Maine (another hotspot for foodies!), and take a high-speed ferry, as well.
Explore the history and nature of Portugal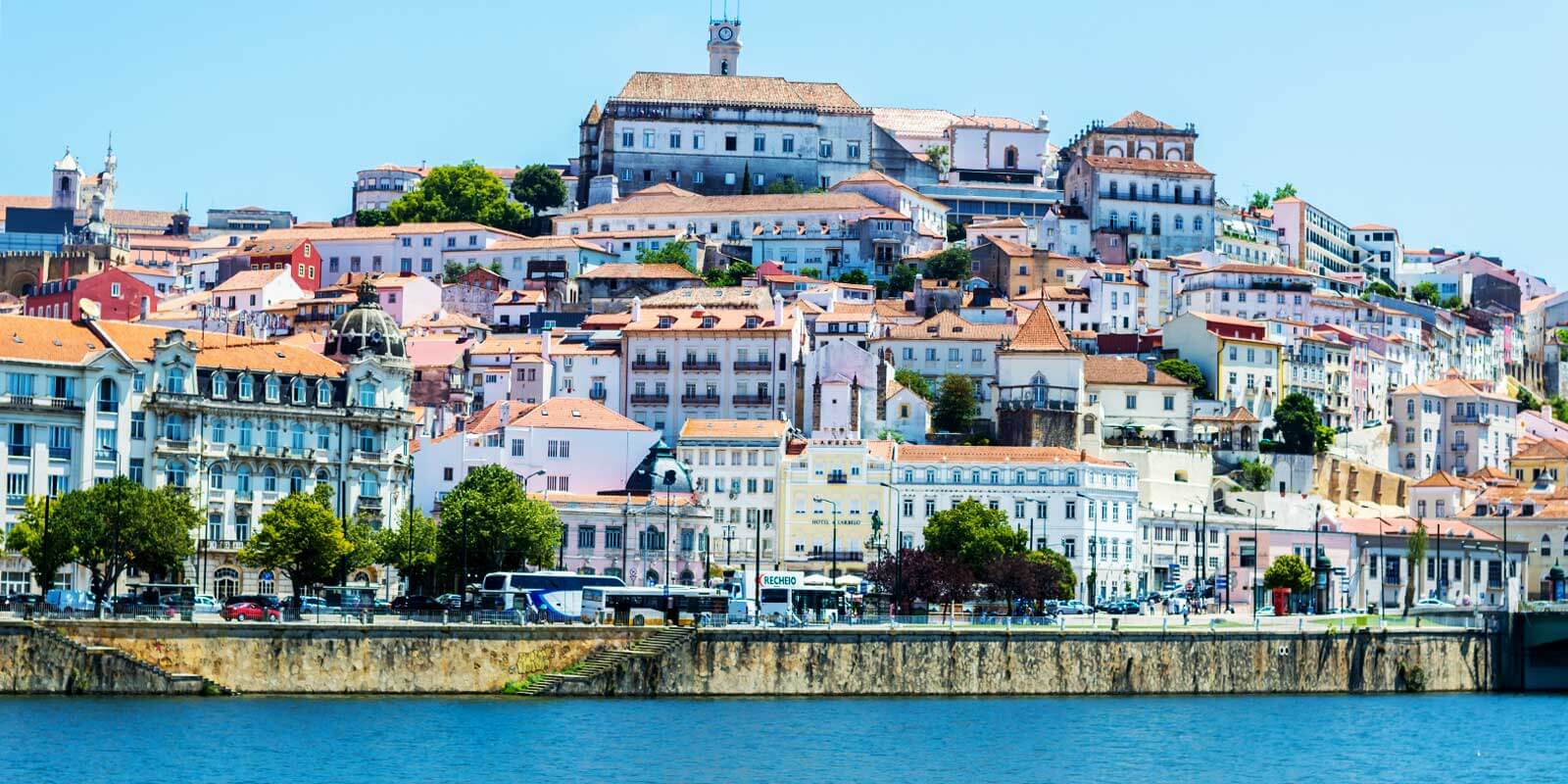 If you love exploring quaint towns and historic cities with side trips to gorgeous beaches or natural parks, Portugal is where you want to go.
Lisbon, the coastal capital of Portugal, is filled with gorgeous Gothic architecture and lots of hills (read: spectacular bird-eye views!).
Just outside Lisbon, is the mysterious Sintra, with palaces, a fortress and lots of secret underground tunnels and towers (yes, towers!).
Up north is Porto, another coastal city with a lovely blend of old and new architectural styles.
If you're more into outdoorsy travel, you'd be remiss if you didn't schedule time to visit the Azores or Madeira.
Both island regions are fantastic for outdoor activities like biking, paragliding, hiking, canoeing, and more.
Either is roughly a 2 hour flight from Lisbon and well worth the extra travel or even the main focus of your visit to Portugal.
Lastly, unless you're a bona fide surfer, you might surprised to hear that surfing is big in Portugal! Ericeira, just north of Lisbon, is a hotspot for this sport.
Help rebuild Puerto Rico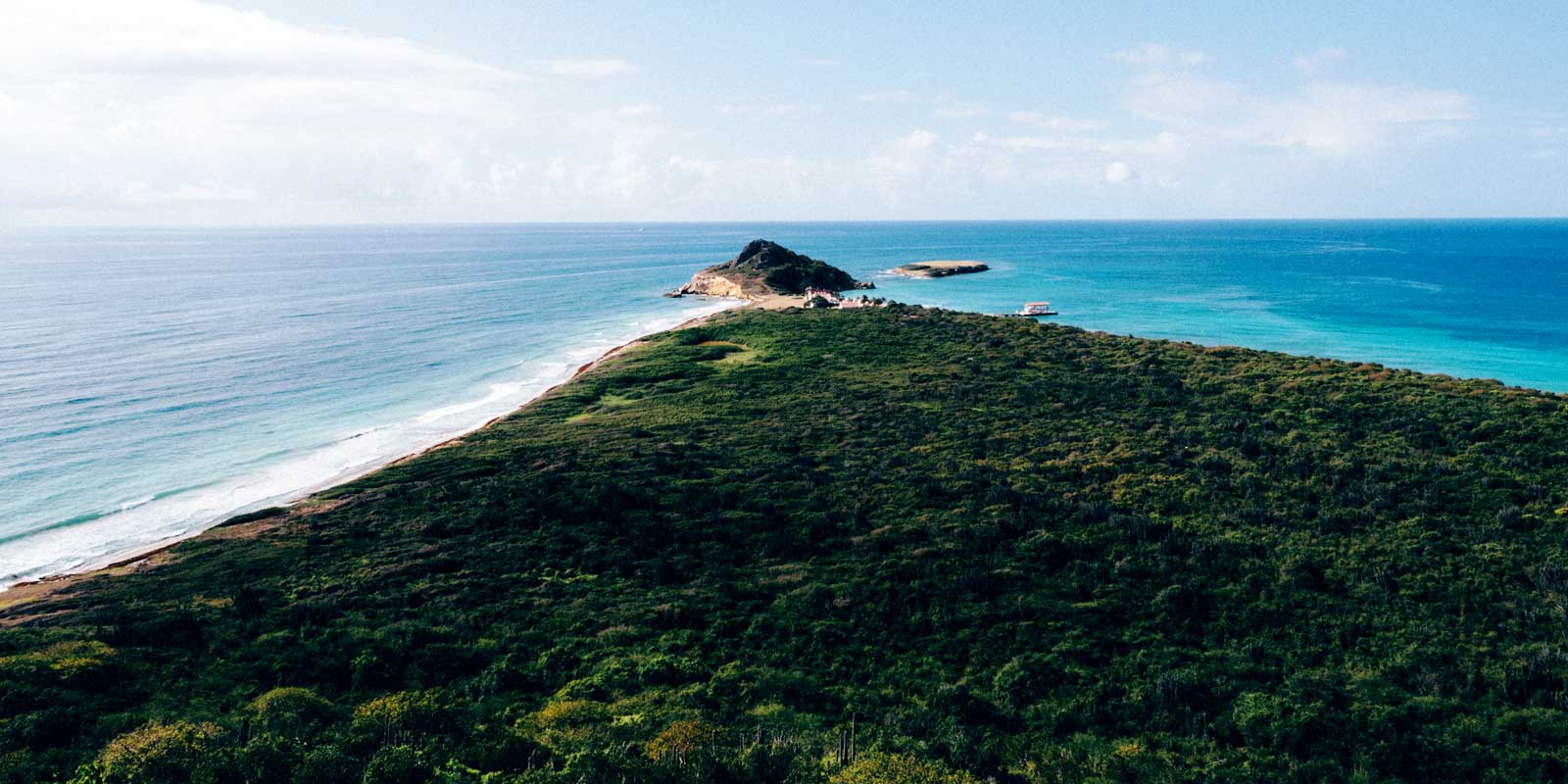 As of this post, almost half of Puerto Rico is still without power after the devastating Hurricane Maria hit the island in September 2017.
While some might shy away from visiting Puerto Rico due to the fact that rebuilding is still underway, I urge you to reconsider.
Tourism is a dominant industry in Puerto Rico and your business is needed to help boost their economy.
In other words, money spent in Puerto Rico can be poured back into the community and help it rebuild.
Much of San Juan is up and running as of January 2018.
If you have your heart set on visiting other areas, be sure to contact businesses in that area directly before planning your trip.
Many businesses are taking the time to remodel or revamp rather than open as quickly as they can.
There's a possibility your fave hotel or restaurant might be closed, even if that region is otherwise up and running.
Live your best life in South Africa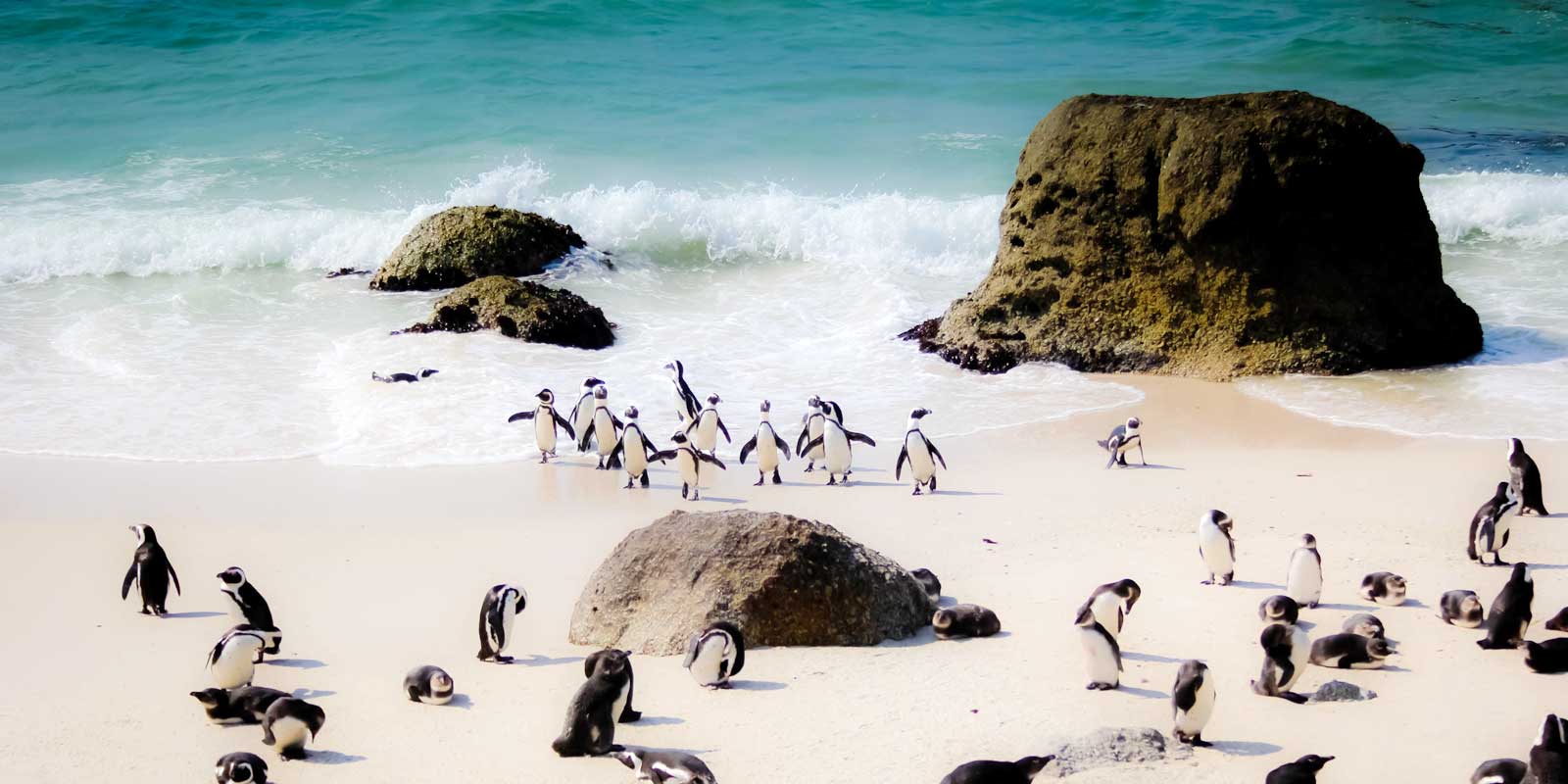 South Africa is full of wonderful surprises for a variety of travelers.
The variety of activities make it a great destination for group trips or family vacations, as there's a little something to please even the most picky of travelers.
Surfers and beach babes will definitely enjoy spending time in Durban.
Foodies and winos should absolutely put Stellenbosch on their itinerary.
Wildlife enthusiasts will highly enjoy a safari in Kruger National Park. Cape Town offers both cityscape and landscapes to admire. Oh, and penguins!
The best time to visit South Africa greatly depends on where you plan to go and what you plan to do.
For example, April to September has the best weather for safari adventures at Kruger National Park.
Conversely, December through February is a great time to hit up Cape Town to enjoy the warm Summer weather.
So as you can see, you'll likely want to settle on what you want to do first, before sorting out when you want to go.
Anything goes in Venice Beach, California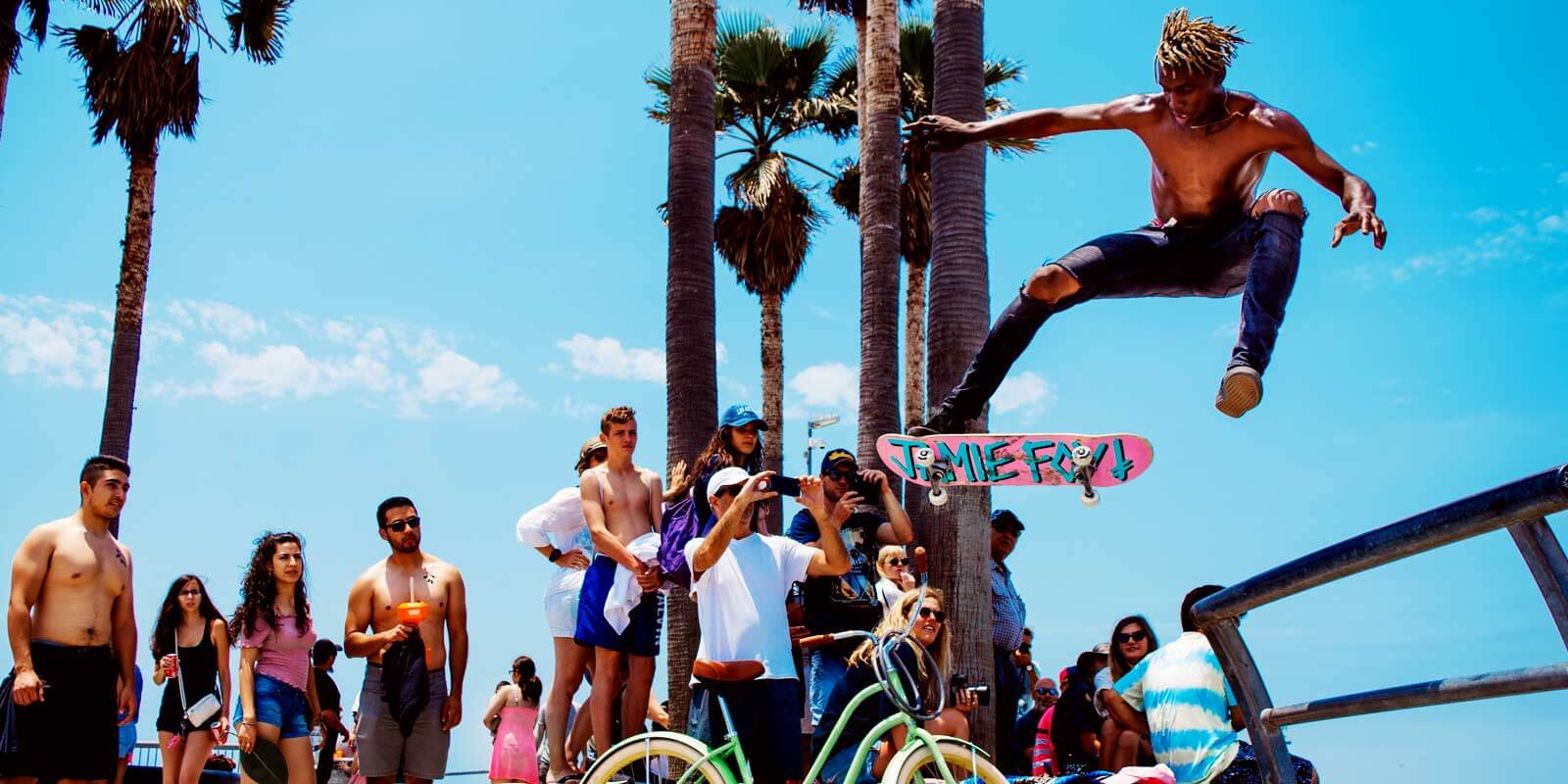 If you're looking for somewhere to just chill for a bit, rather than be a super tourist, Venice Beach in California is where it's at.
It won't be as structured as a resort, but that's the point.
In Venice Beach, your day can be as filled or sparse as you want, and you'll still enjoy your time.
Take up a surfing lesson, browse the boutiques, take a bike ride, relax on the beach, people watch at the boardwalk or skate park, get a workout in at the outdoor gym, hunt for the latest street art, nosh on delicious food, enjoy a drink al fresco, and so much more.
There's plenty to do here, yet you won't feel overwhelmed with the options. Just book your hotel and let your days take you where they take you!
Embark on a long term journey in Vietnam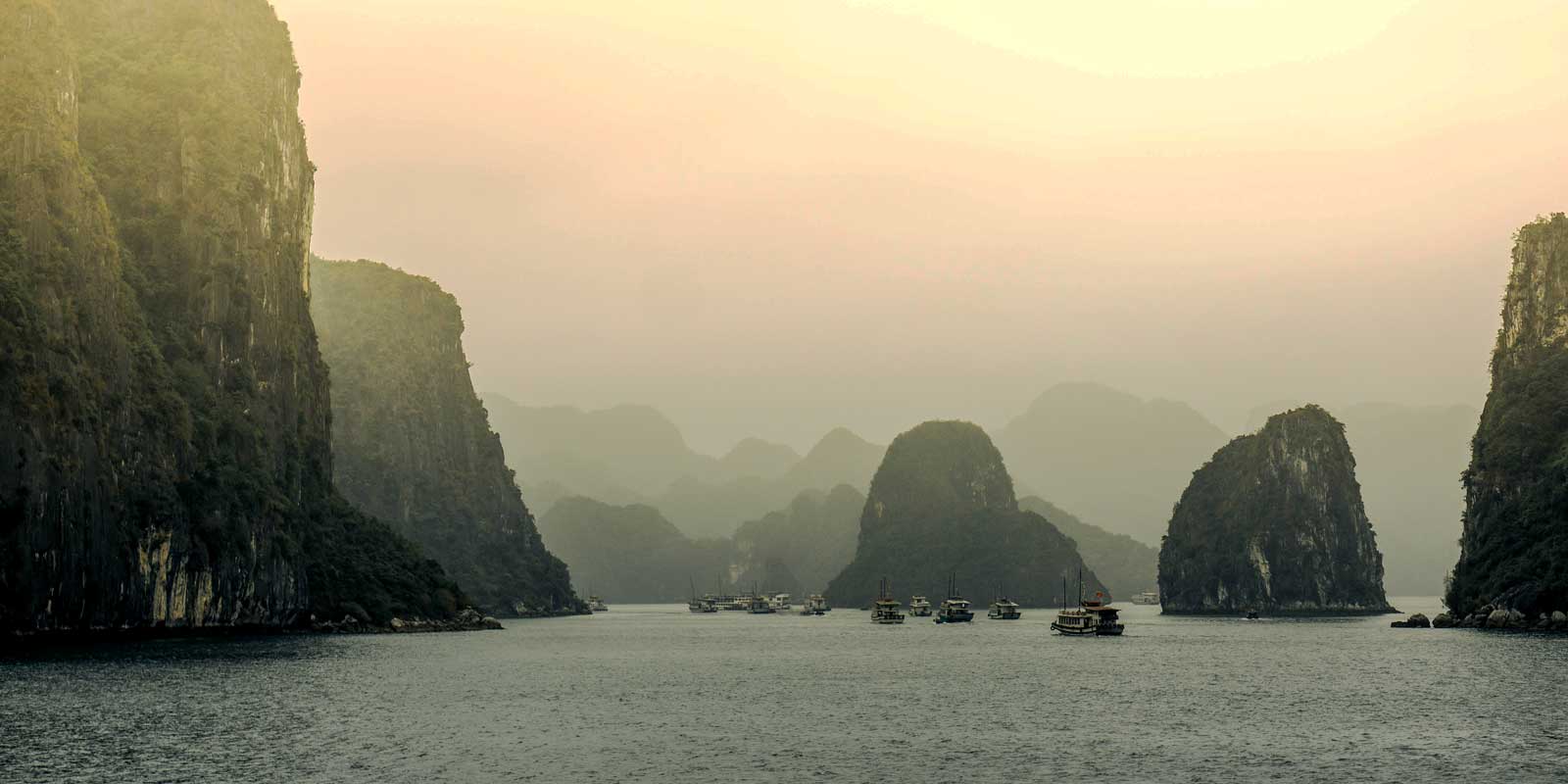 For a budget destination rich on experience, I recommend Vietnam.
There is no shortage of interesting towns and cities to explore in Vietnam, making it a hotspot for long-term backpackers.
For example, you can enjoy a short cruise along Ha Long Bay, one of the 7 Natural World Wonders and reminiscent of Pandora from the movie Avatar.
In Ho Chi Minh City you can visit the Cu Chi tunnels and War Remnants Museum, making it a great spot to kick off a trip to learn more about the Vietnam War.
Or visit the old town in the trading port of Hoi An, which will make you feel like you stepped back in time in a marvelous way.
Aside from these popular stops, Vietnam is also well-known for its spas and food scene.
The best part of all, is despite the rich activities and experiences available in Vietnam, it is wonderfully affordable!
Where will you travel to in 2018?