Ah, Springtime. The time of year when Winter's gray skies are lifting, flowers are starting to bloom, and birds are chirping joyfully again.
And does anyone else find an extra skip in their walk when Spring rolls around?
Spring is also one of the best times to visit Disney World thanks to its excellent weather, with a mix of cool nights and warm (read: not hot) days.
Visiting Disney World in the Spring is also a fun way to usher in the Spring season with Epcot's Flower and Garden Festival.
With all the excitement of a new and joyful season and a trip to Disney World, it's natural to want to spend your time daydreaming about colorful flowers, Disney World's latest and greatest updates, and all the fun food you want to try at the parks.
So ladies, let me help you plan on what to pack for Disney World in the Spring so that you don't have to worry about it!
For specific suggestions on what to pack for each Spring month, keep reading for ideas on what to pack for Disney World in March, April, and May.
This post includes affiliate links. If you click on or make a purchase from an affiliate link, I might earn a commission payment at no extra cost to you.
Be sure to check local travel regulations before you book a trip. Some destinations are blocked from visitors or have drastically altered schedules or availability due to COVID-19. Always wear a mask and wash your hands frequently.
Walt Disney World in March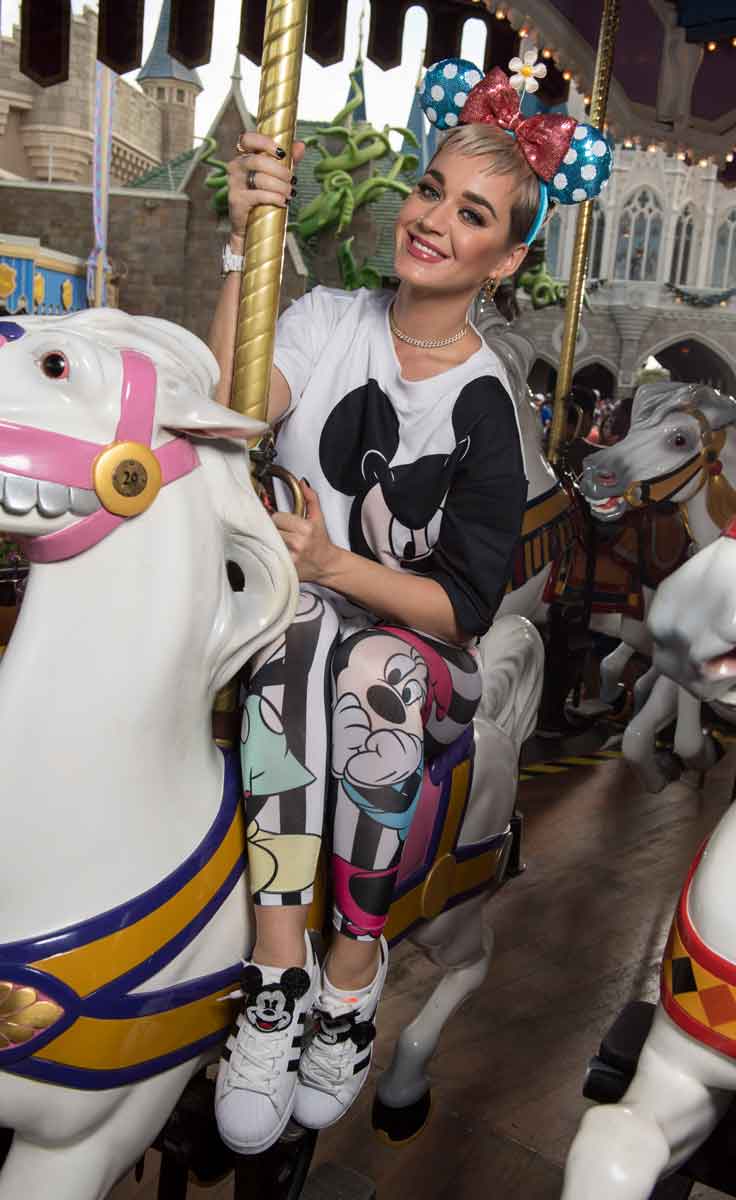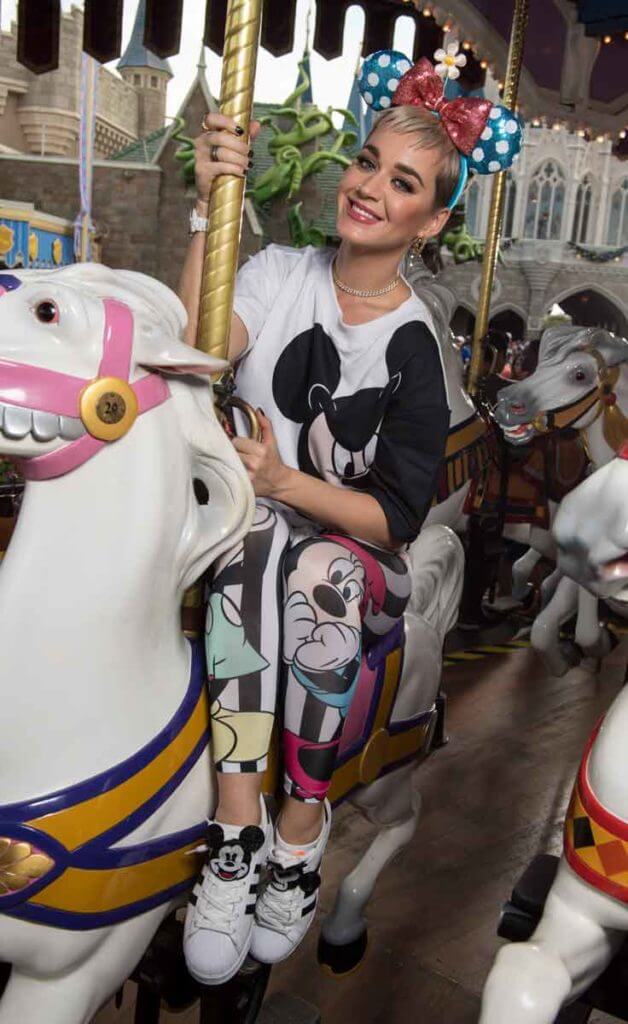 The weather at Disney World in March is quite nice with average temperatures between the high 50s to high 70s (that's Fahrenheit for my non-American friends!).
As it is Spring, there might be rain showers, though they are typically short and happen in the afternoon.
TIP: If rain is forecast during your trip to Disney World, don't worry. There are plenty of things to do when it rains! Check out my post on the best things to do at Disney World in the rain.
College Spring Break typically occurs in mid-March, but doesn't create too much of a crowd.
Weekends can be busier than usual, though, as the Epcot Flower and Garden Festival starts at the beginning of March.
Overall, March is a great time to visit Disney World, especially for an adults-only trip.
What to wear to Disney World in March
Be sure to pack a mix of clothing for hot and cool weather that can be layered. For example, t-shirts, shorts, jeans, chambray or flannel shirts, denim jackets, and casual dresses or skirts.
Even if it is hot during the day, you might want to bring along a light jacket, and even a pair of pants, in case the temps cool down at night. Otherwise you'll waste time running back to your hotel to change.
Walt Disney World in April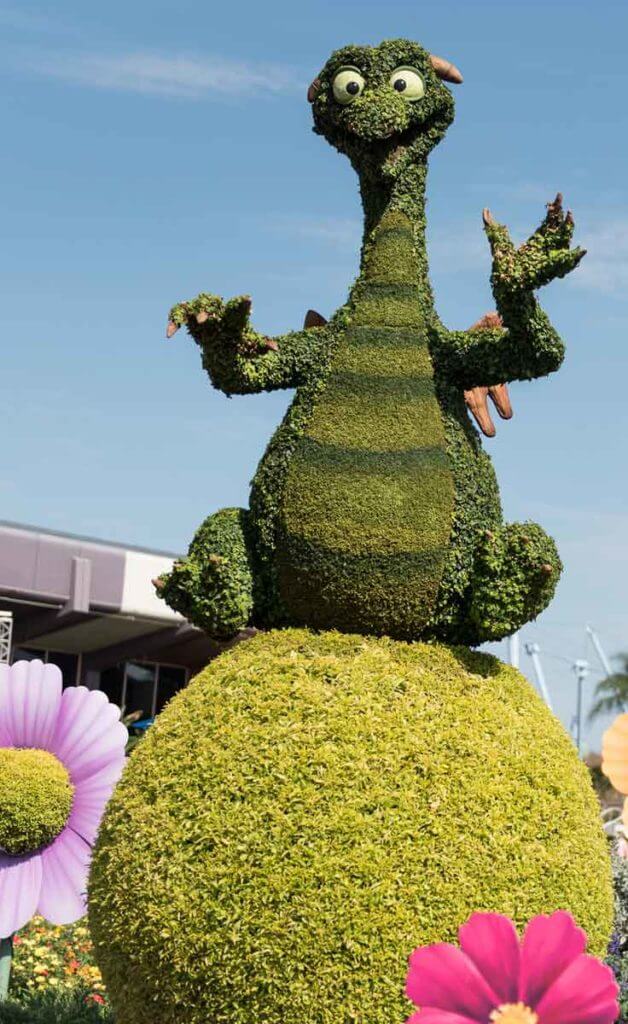 The weather starts to warm up a bit at Disney World in April. Expect temperatures to be between low 60s to low 80s.
The New Englander in me says you won't need many layers to keep warm, but the former Girl Scout in me says it's always a good idea to be prepared.
If you know you get cold easily, even in 60 degree weather, pack a few extra layers for keeping warm if it gets cold.
April can get a bit more crowded than other Spring months.
The Epcot Flower and Garden Festival is in full swing, most elementary and secondary school districts in the US have Spring Break, and depending on the year, Christians celebrate Easter in this month.
So, if you're looking to avoid crowds, but want to visit in the Spring, I recommend March or May instead.
What to wear to Disney World in April
You'll likely want pack more shorts and short dresses or skirts than March, given the warmer weather.
But don't forget to pack a few layers that can match with anything in your suitcase, like basic denim jeans or a neutral colored cardigan.
Speaking of layers, Disney's spirit jerseys are super popular and make a fun souvenir, as well.
Disney's spirit jerseys are great for layering because you can tie them around your waist when it's warm and they're loose enough to quickly thrown on over a tank or t-shirt.
If you don't want to wait to buy a Disney spirit jersey during your trip, you can pick them up on ShopDisney, as seen in the shopping widget below.
Walt Disney World in May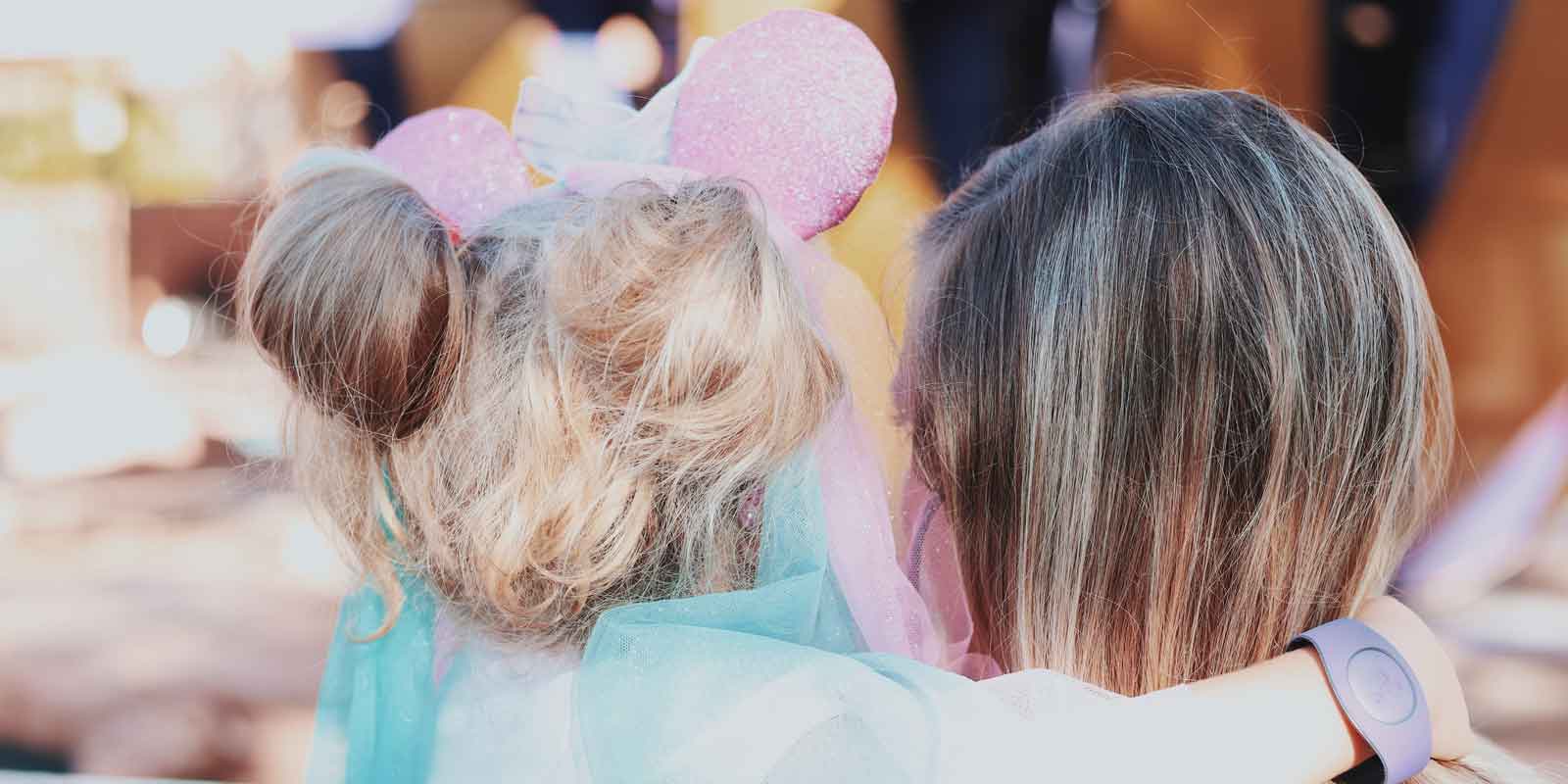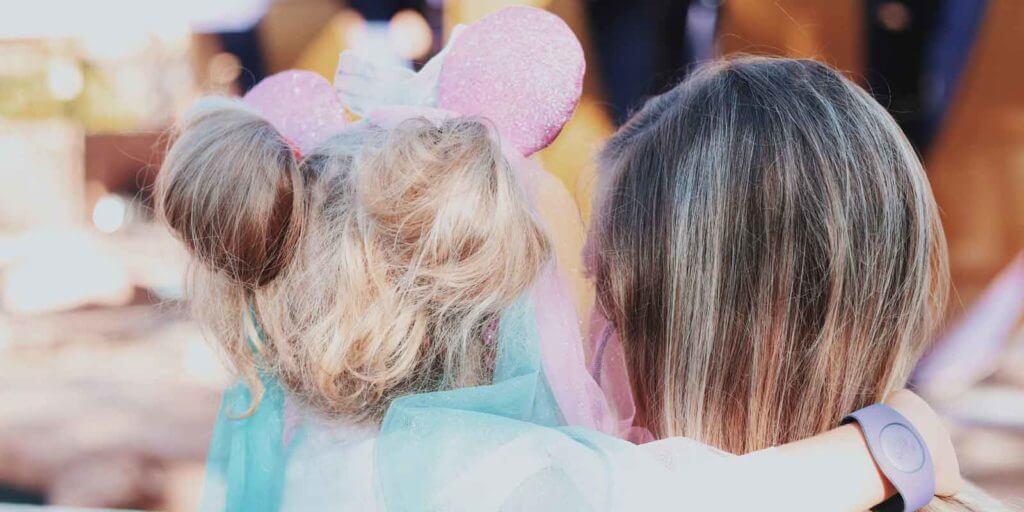 Temps really start to rise at Disney World in May with an average low of high 60s and average high of high 80s.
Crowds are not too bad, though some school districts are out for the summer by early to mid-May.
The Epcot Flower and Garden Festival is still running in May, so – yep, you guessed it – weekends at Epcot will still be crowded.
What to wear to Disney World in May
To stay cool, I recommend breathable fabrics, like cotton, and loose fit. A t-shirt or tank dress is perfect, as are a basic tank and your favorite shorts.
You probably won't need any layers, but it won't hurt to pack a light jack and a pair of jeans just in case.
Otherwise you'll end up at Disney Springs, spending your time shopping. Wait a minute…that actually sounds fun!
Best shoes to wear to Disney World in the Spring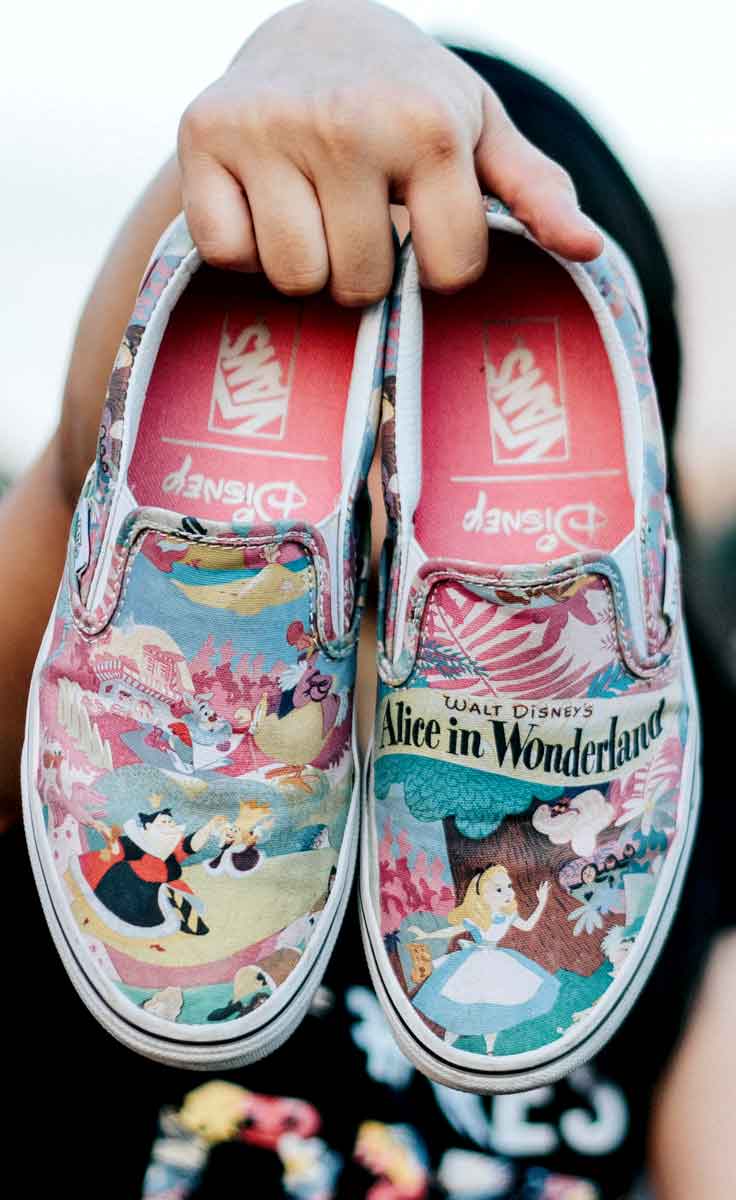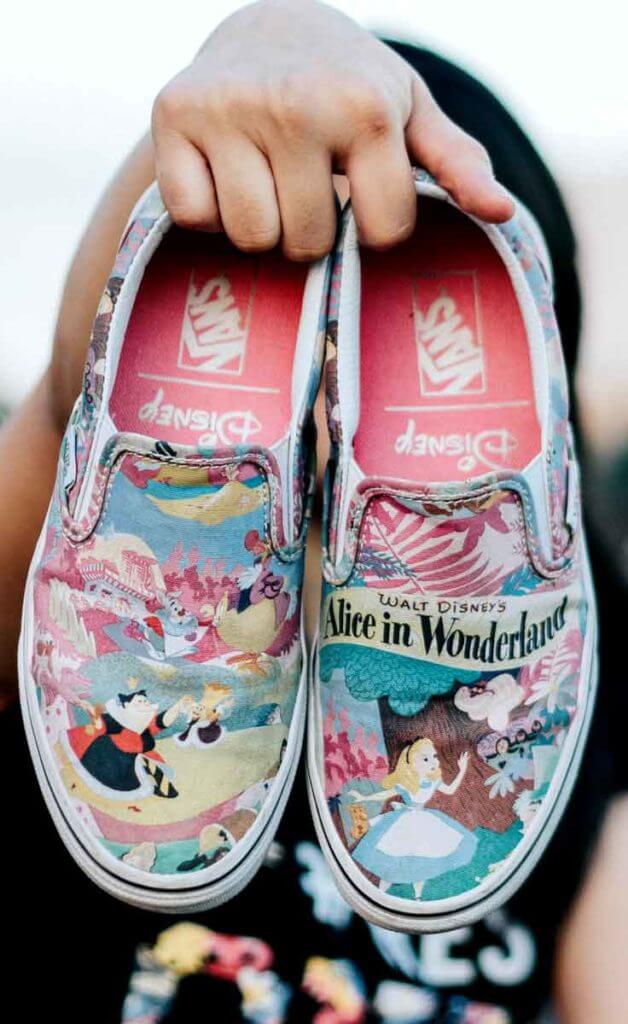 I always pack a minimum of 2 pairs of shoes when visiting Disney World. Given the temps in the Spring, you should be good with at least a pair of sneakers and a pair of sandals.
If you'd rather not wear athletic sneakers, but want something comfortable, check out Vans' ComfyCush line.
The Vans ComfyCush line is basically all the popular, classic Vans sneakers with an upgraded design to provide a more comfortable footing.
With all that walking around the parks, a comfortable shoe is what you'll want. BONUS: Vans often puts out Disney inspired merch!
Another shoe brand that I love for Disney World is Birkenstock. These classic sandals are super popular and fashionable these days.
The best part about Birkenstock sandals is that the cork footbeds mold to YOUR foot, creating a perfect fit and support for your feet.
It's just what you need for walking around all day at one of Disney World's 4 theme parks.
Best accessories to bring to Disney World in the Spring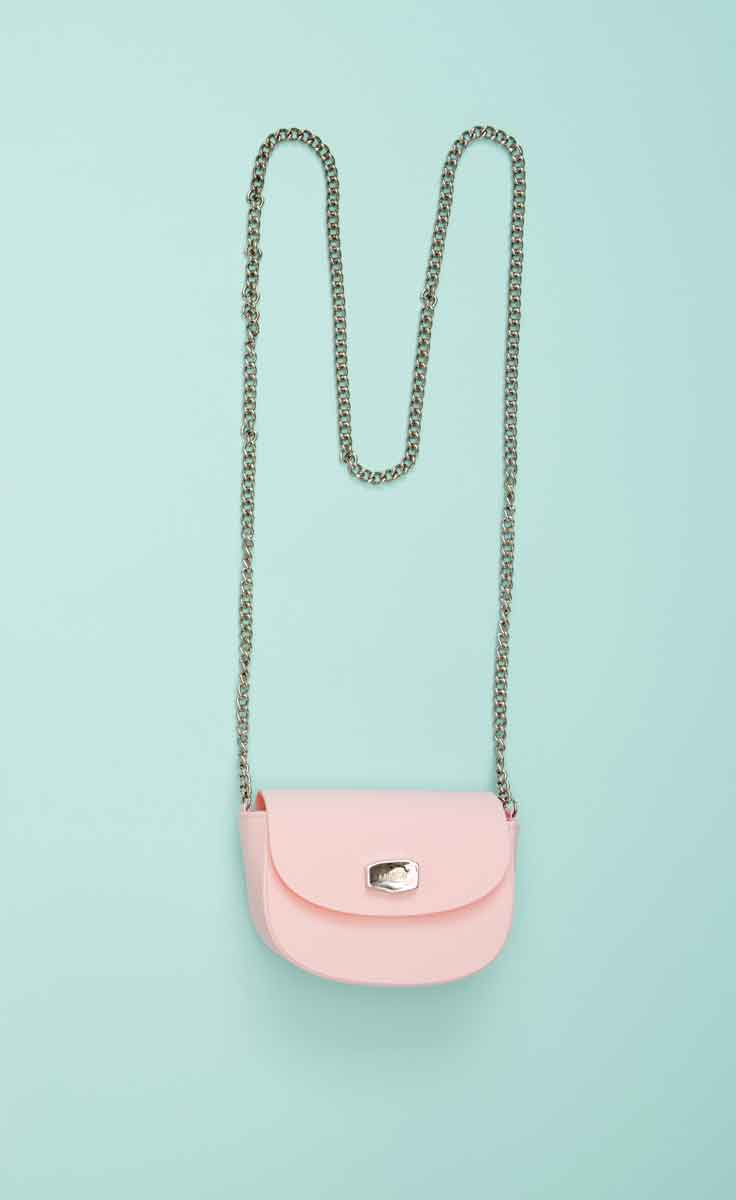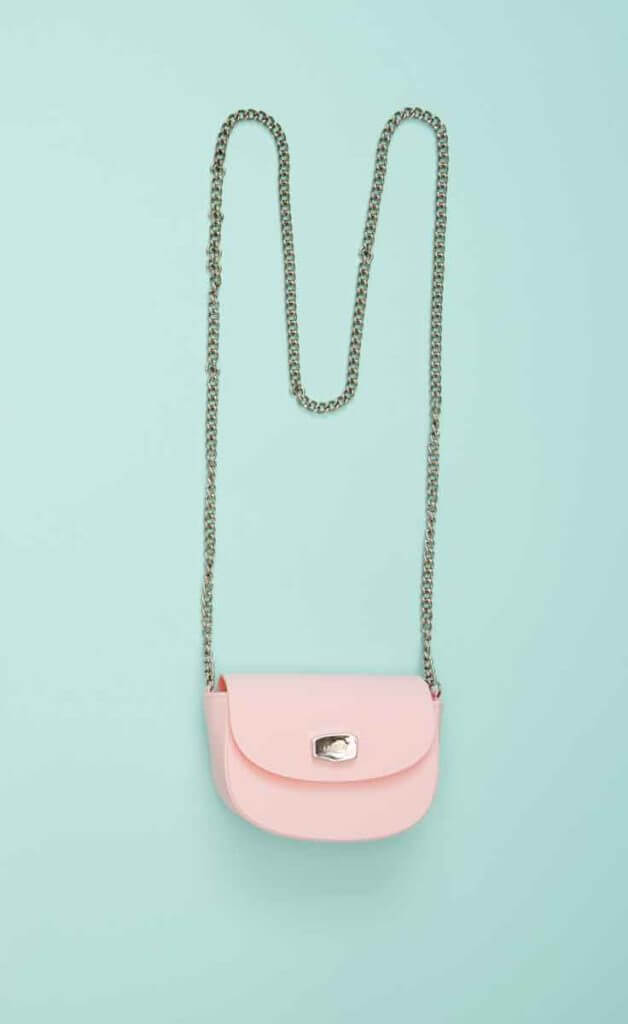 First things first, let's talk Minnie Mouse ears!
ShopDisney has really stepped it up over the past year with new designs for Minnie ears. There are also a lot of independent Disney merchandisers selling custom made Minnie ears on Instagram and Etsy.
For Spring, I love ShopDisney's milennial pink and rose gold Minnie ears. Really, anything pastel or floral would be a perfect fit for Spring, especially if you'll be hitting up the Epcot Flower and Garden Festival.
If you're not into headbands, ShopDisney also sells cute baseball caps, even a few caps with Minnie ears!
Aside from shoes, be sure to pack a bag to carry everything you'll need during the day. A mini backpack, crossbody bag, or fanny pack is perfect.
Disney recently started coming out with matching bags for their classic solid Minnie ears, so you can either mix and match colors or go all-in on the matchy-matchy look.
Last, but not least, don't forget to pack sunglasses to keep the Florida sun off your face and out of your eyes.
What's on your list to pack for Disney World in the Spring?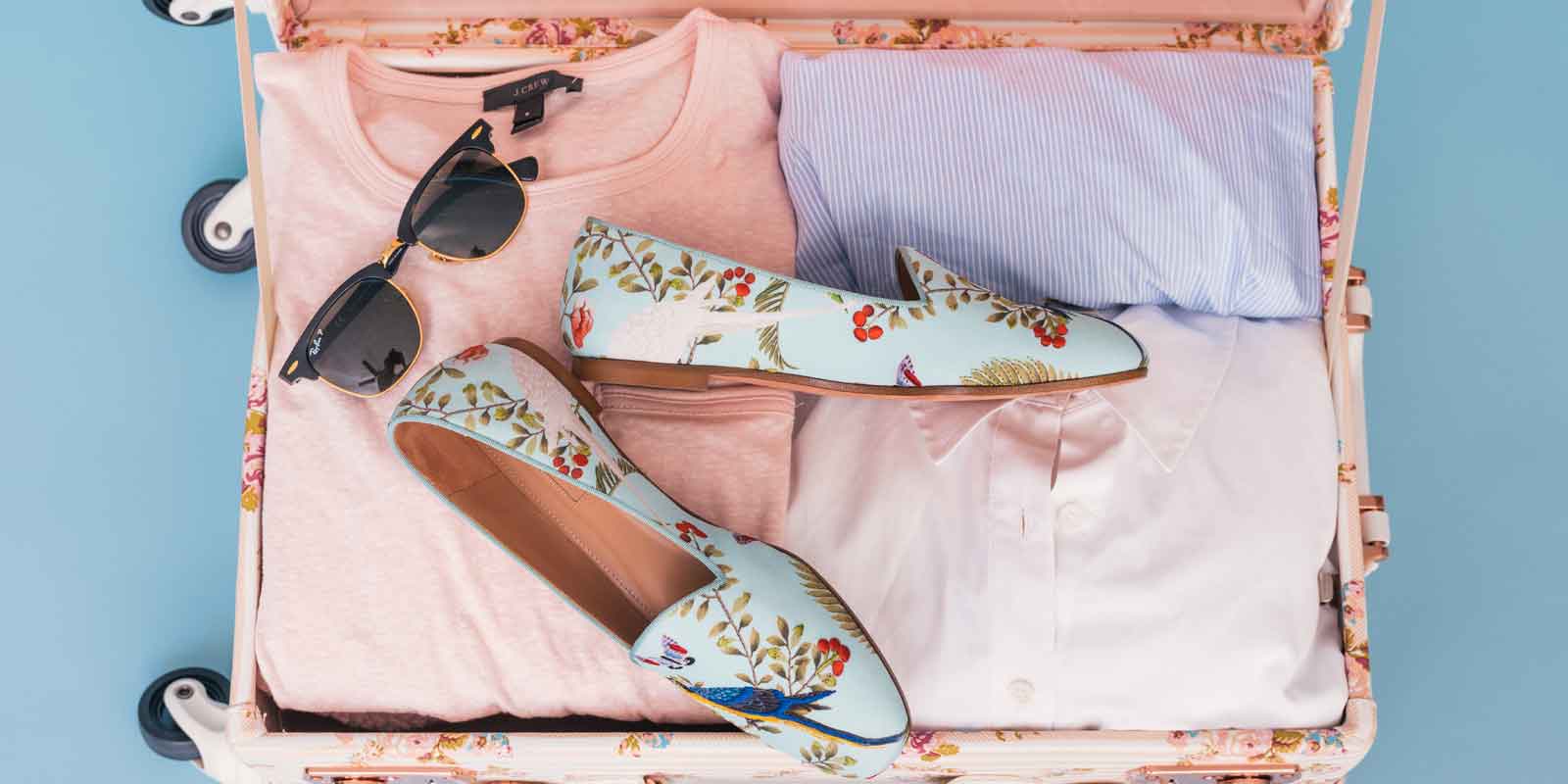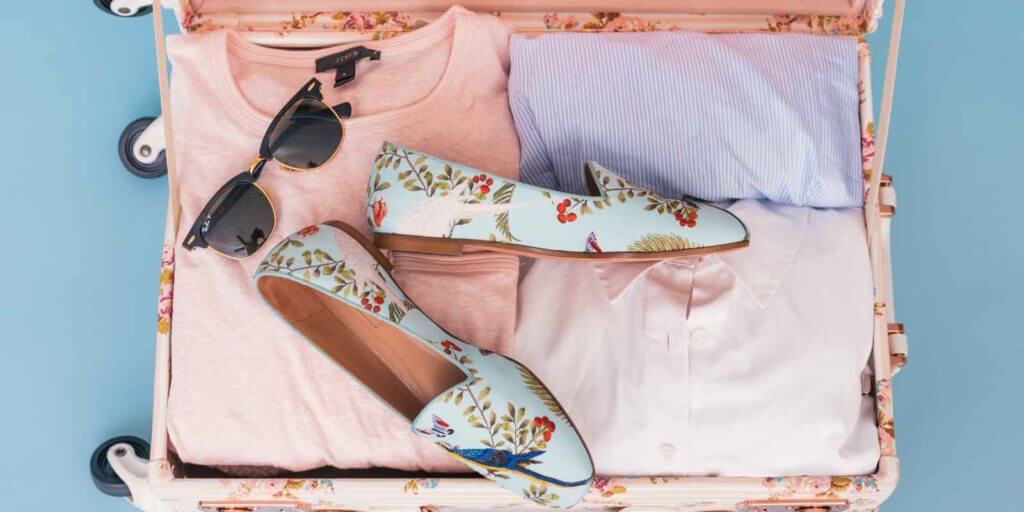 Springtime at Disney World starts off with perfect weather – not to hot and not too cold, but ends with some potentially hot and humid days.
Always check the weather a few times before your trip, especially 1 or 2 days out when finishing packing your suitcase so you can adjust accordingly.
Have fun at the parks and have a violet lemonade for me, will ya?