There's nothing worse than seeing rain on the weather forecast during any trip, but especially Disney World.
But, as we all know, Disney World calls itself the Happiest Place on Earth. And you know what, no amount of rain will cancel that out!
Here are 15 fun things to do at Disney World in the rain.
This post includes affiliate links. If you click on or make a purchase from an affiliate link, I might earn a commission payment at no extra cost to you.
Be sure to check local travel regulations before you book a trip. Some destinations are blocked from visitors or have drastically altered schedules or availability due to COVID-19. Always wear a mask and wash your hands frequently.
Walt Disney World rain policy
Before we dig in on the things to do in Orlando and Disney World when it rains, let's talk about the Disney World rain policy. Or rather, the lack of one.
It's pretty rare for any of Disney World's parks to close, even for rain, so refunds are not given due to rainy weather.
Pretty much the only time rain will close the parks is if there's a hurricane forecasted. Compensation for this varies, so I can't really speak to what you'll get.
TIP: Some travel insurance policies will cover you if you need to reschedule a vacation due to inclement weather. As coverage varies from policy to policy, you'll need to check in with your insurance provider to see if you're covered.
Lastly, in the even that you are playing golf at one of Disney World's courses and it starts to rain, you can get a rain check to pick up your game at another time.
1. Get your geek on at Hollywood Studios' Star Wars Launch Bay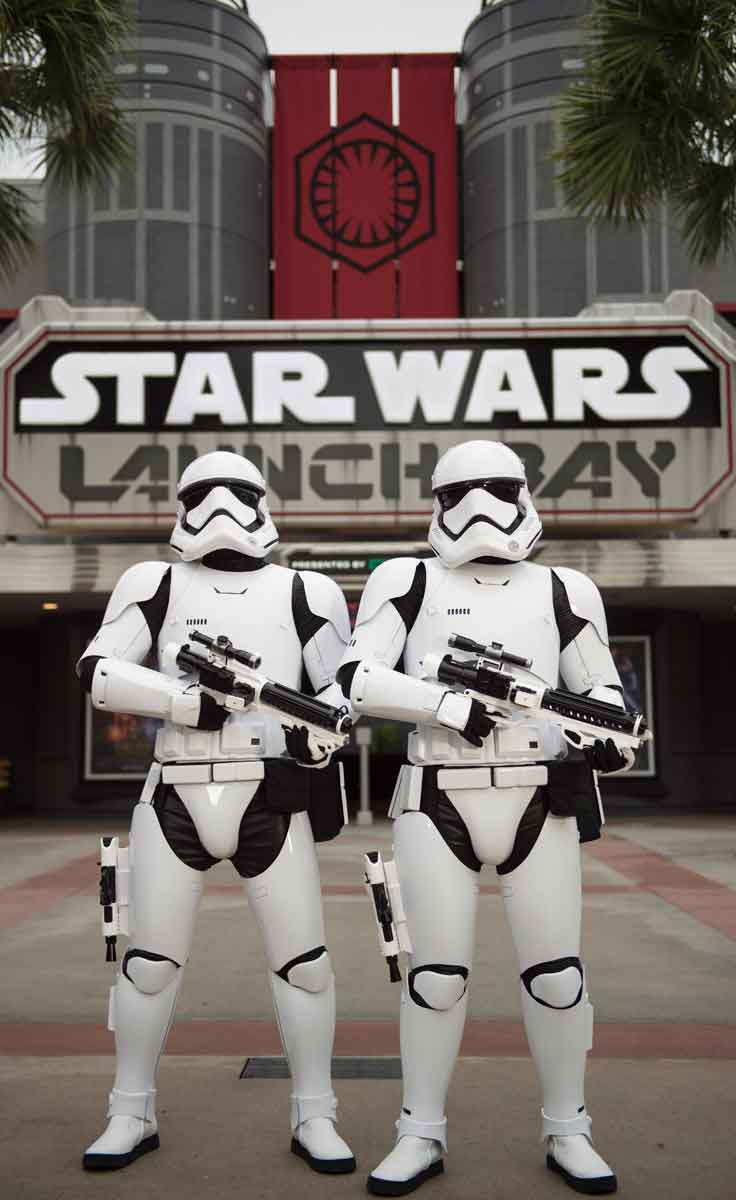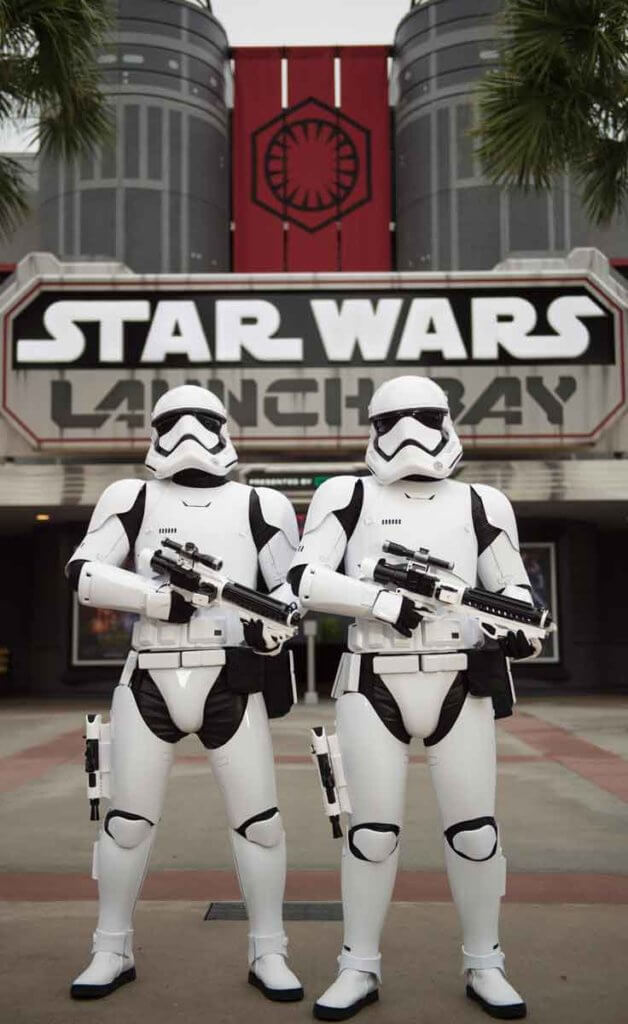 Star Wars Launch Bay includes several activities indoors, perfect if you get stuck at Hollywood Studios in the rain.
At Star Wars Launch Bay, you can check out conceptual art, prop and costume replicas, and other Star Wars film artifacts.
Super fans will definitely want to make time to watch a behind-the-scenes documentary about the Star Wars series.
If you're interested in meeting characters, Chewbacca meets guests at the Launch Bay regularly. Occasionally you can meet Kylo Ren, as well.
Before you leave, stop by the Launch Bay Cargo Shop for souvenirs and Star Wars memorabilia.
2. Pay homage to the man behind the mouse at Hollywood Studios' Walt Disney Presents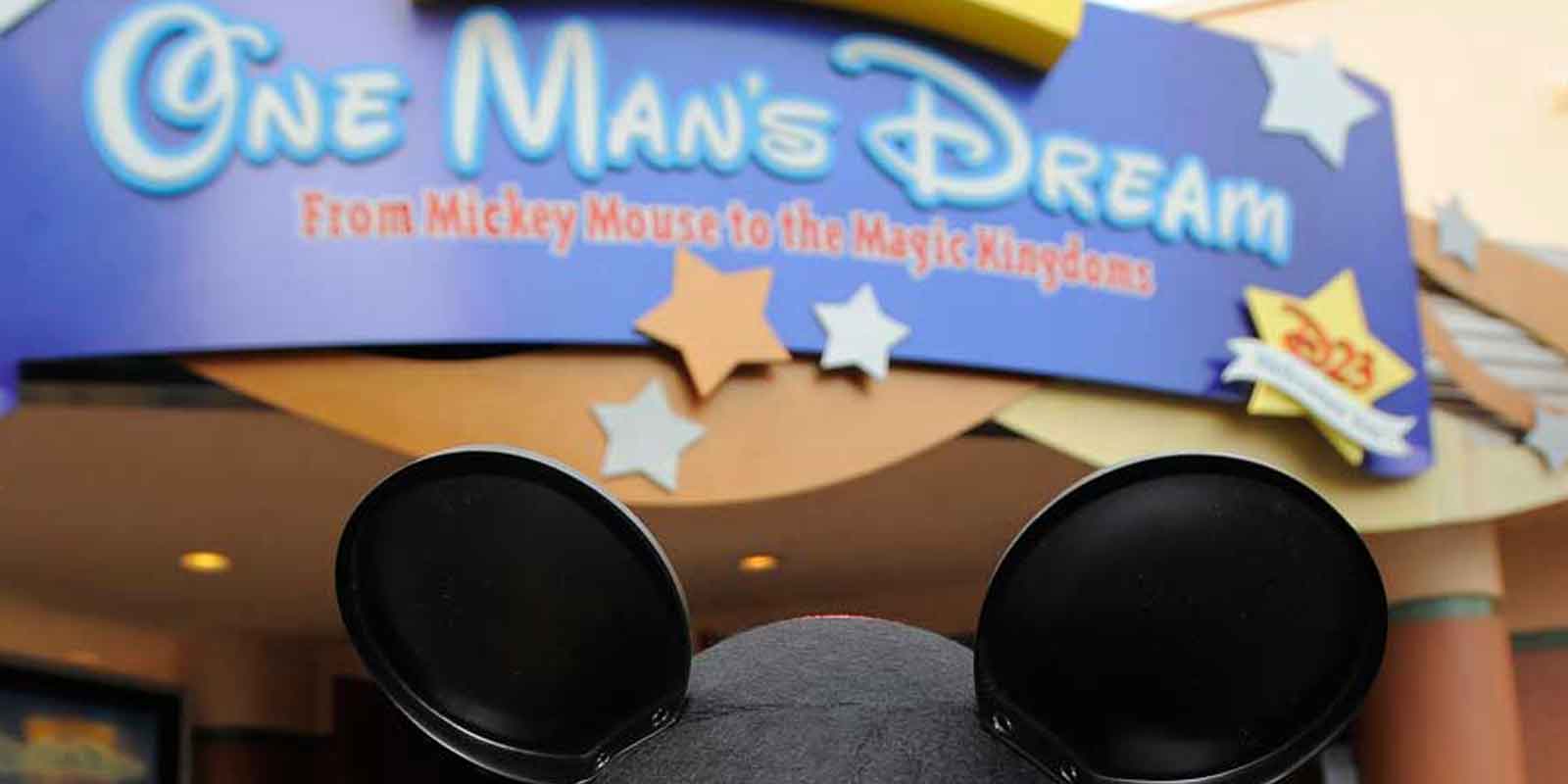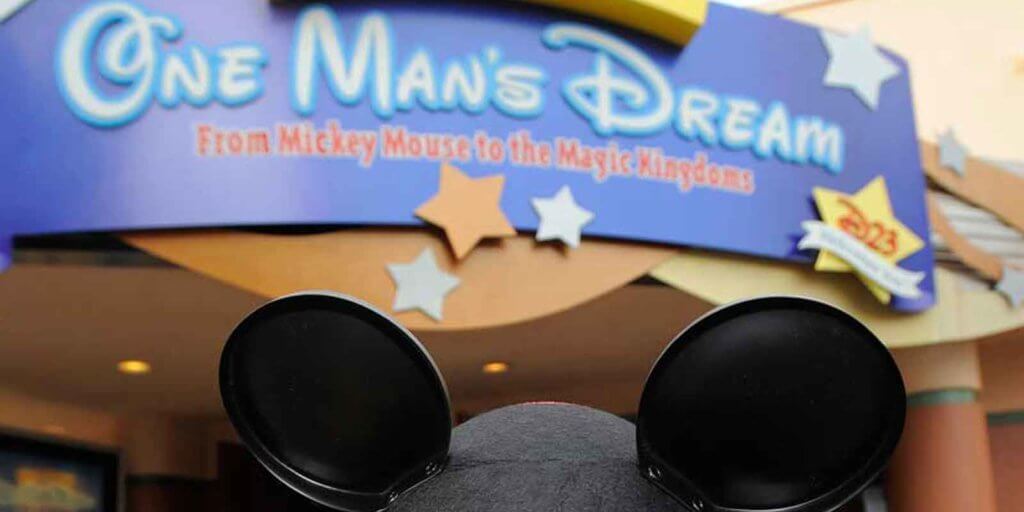 Another great rainy day stop at Hollywood Studios is Walt Disney Presents, located in between Animation Courtyard and Pixar Place.
This indoor attraction includes a variety of things to do to keep you occupied (and dry) on a rainy day.
Inside you can learn more about the man behind the mouse at 100 Years of Disney on Display, a gallery filled with costumes, sketches, props, photographs, and other artifacts all about Walt Disney and the empire he built.
In addition to the gallery, there's a 15-minute behind-the-scenes film, Walt Disney: One Man's Dream, that is all about Walt Disney and his quest to build the Disney dream.
Occasionally Walt Disney Presents includes sneak peeks of upcoming attractions at Disney World, as well as character meet-and-greets.
3. Experience life under the sea at Epcot's Sea Base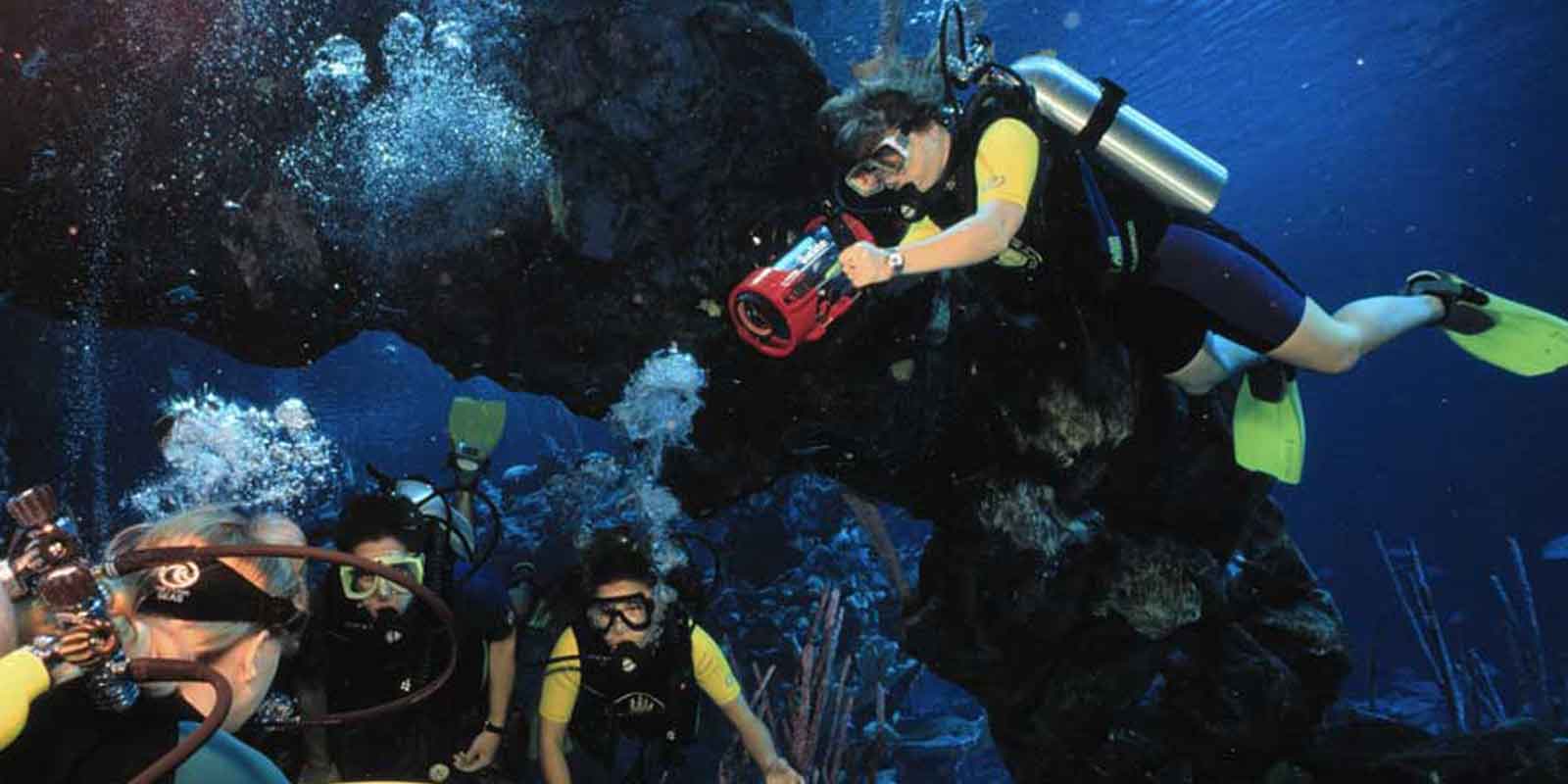 Sea Base at Epcot includes a ginormous indoor coral reef aquarium that includes over 4,000 sea creatures, including sharks, dolphins, and sea turtles.
At 10 am and 3:30 pm, you can witness a demonstration and feeding of some of the animals.
Sea Base also includes The Seas with Nemo and Friends, a ride that takes you through the Finding Nemo movie. You can also take a picture with Bruce, the fish-friendly shark from Finding Nemo.
If that doesn't fill up enough time, there are 3 behind-the-scenes type tours available at Sea Base, for an additional cost: Dolphins in Depth, Epcot DiveQuest, and Seas Aqua Tour.
All of these tours can be booked via phone only by calling 407-WDW-TOUR.
Dolphins in Depth tour at Epcot
Dolphins in Depth is an excellent tour for families with older kids, as this tour is limited to age 13 and up.
On this tour, you will learn about how the dolphins are trained and cared for. You'll also get a chance to be in the water with dolphins, who will likely play with you (though are not forced to!).
The Dolphins in Depth tour lasts 3 hours and is limited to 8 participants.
Dates for the tour vary, though it typically runs several days per week at 9:45 AM. As of March 8, 2019, the cost for this tour is $199 per person.
Seas Aqua Tour at Epcot
The Seas Aqua Tour takes you behind the scenes of its Caribbean Coral Reef at Sea Base. It also includes 30 minutes of snorkeling at the reef.
Overall, the Seas Aqua Tour lasts 2.5 hours and is open to ages 8 and up.
The dates the tour is available vary, but the tour usually runs at 12:30 PM when it is available. Currently the cost for this tour is $145 per person
Epcot DiveQuest tour at Epcot
Last up is the Epcot DiveQuest tour. This tour is open to anyone with SCUBA certification age 10 years and older.
This tour is similar to the Seas Aqua Tour. However, instead of 30 minutes of snorkeling, you'll have 40 minutes of scuba diving at the Caribbean Coral Reef at Epcot's Sea Base.
Overall this tour lasts 3 hours. Dates for this tour vary, but when it is available, it typically runs at 4:30 PM and 5:30 PM.
4. Catch the latest flick at the Disney Springs Dine In Theater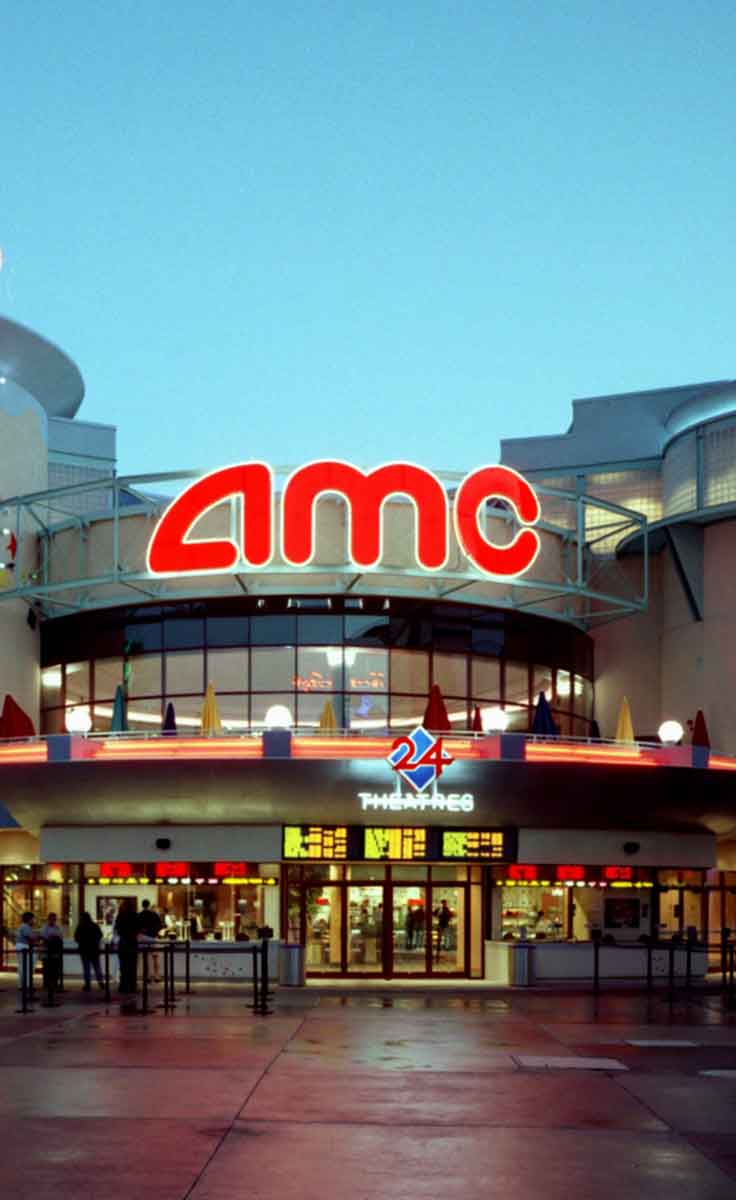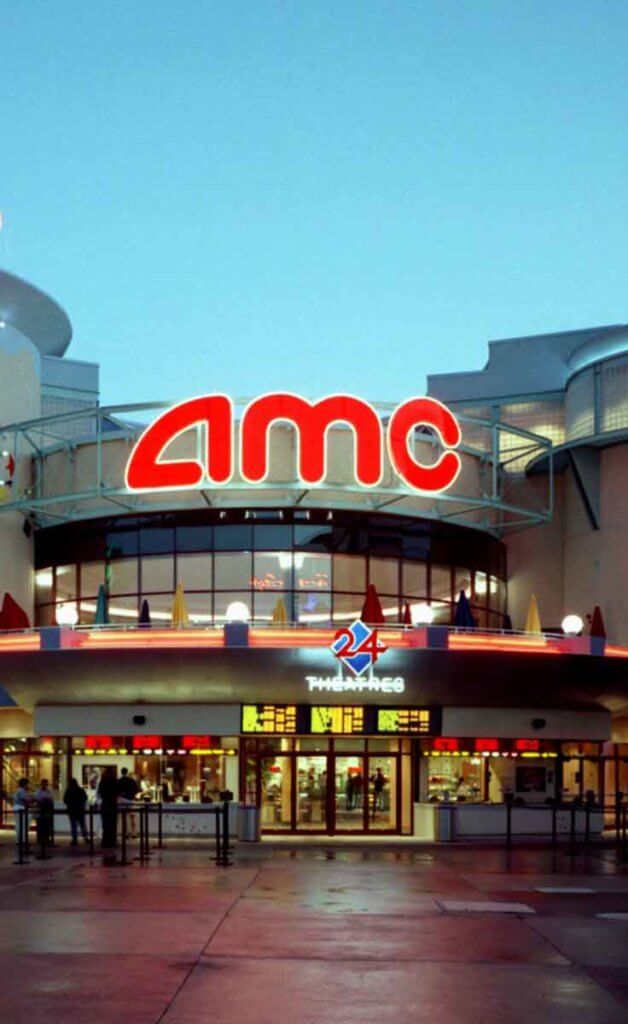 Going to the movies at Disney World is not like most other movie theaters around the world.
The AMC Disney Springs Dine In Theater is set up to allow you to enjoy sit-down meals and bevvies (including of the adult variety) while watching a movie.
NOTE: There are some age limits at the Disney Springs Dine In Theater. Kids under the age of 18 must be accompanied by an adult 21 or older.
The Disney Springs Dine in Theater also includes 2 lounges, so you can grab a beer or cocktail before the movie starts or while waiting out more rain after your movie ends.
5. Have fun bowling at Splitsville Disney Springs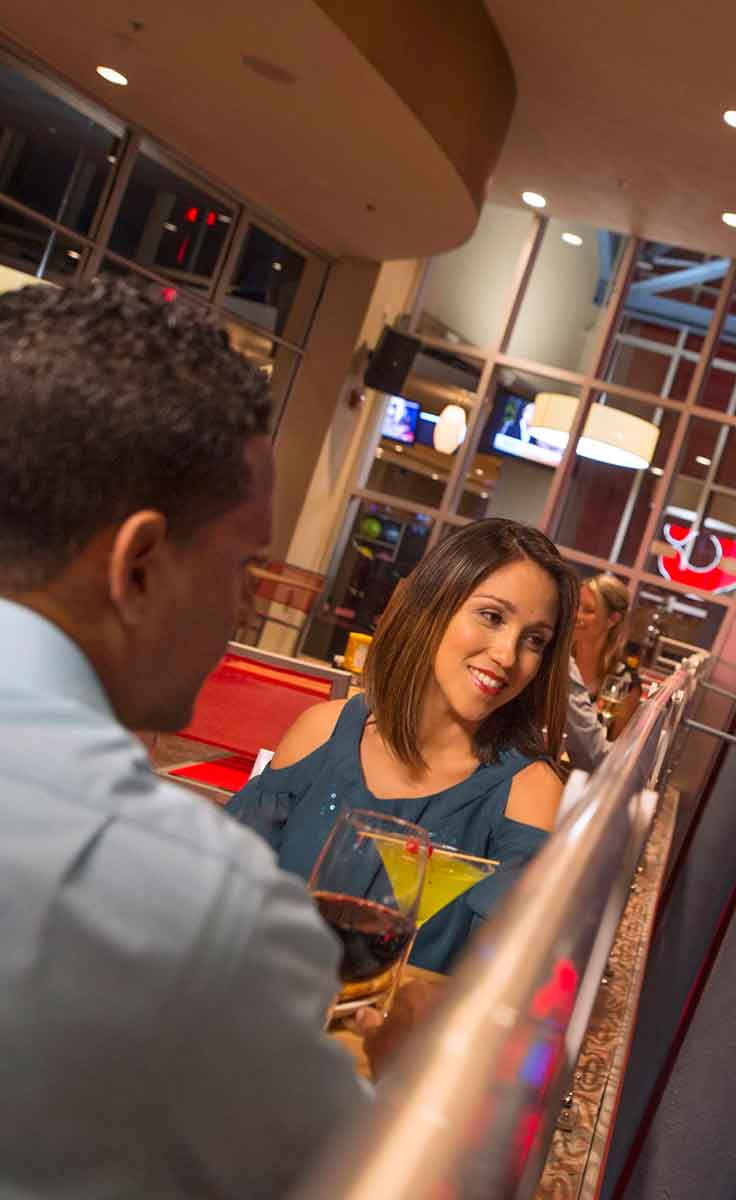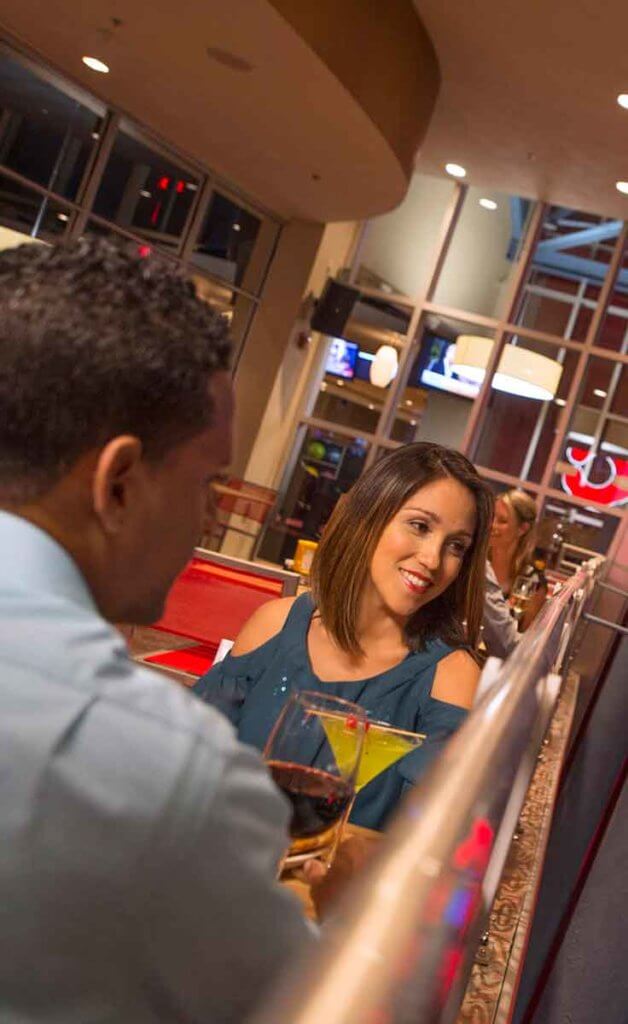 Head over to Splitsville Disney Springs, a luxury bowling alley, for bowling, a round or 2 of pool, dancing, and yummy food and drinks.
The menu at Splitsville Disney Springs features classic American comfort food, like burgers and pizza, as well as sushi.
If you're still in need of rainy day entertainment after you're done at Splitsville, you can hop on next door to the Disney Springs Dine In Movie Theater to catch the latest movie.
6. Play games at the arcades at Disney World resorts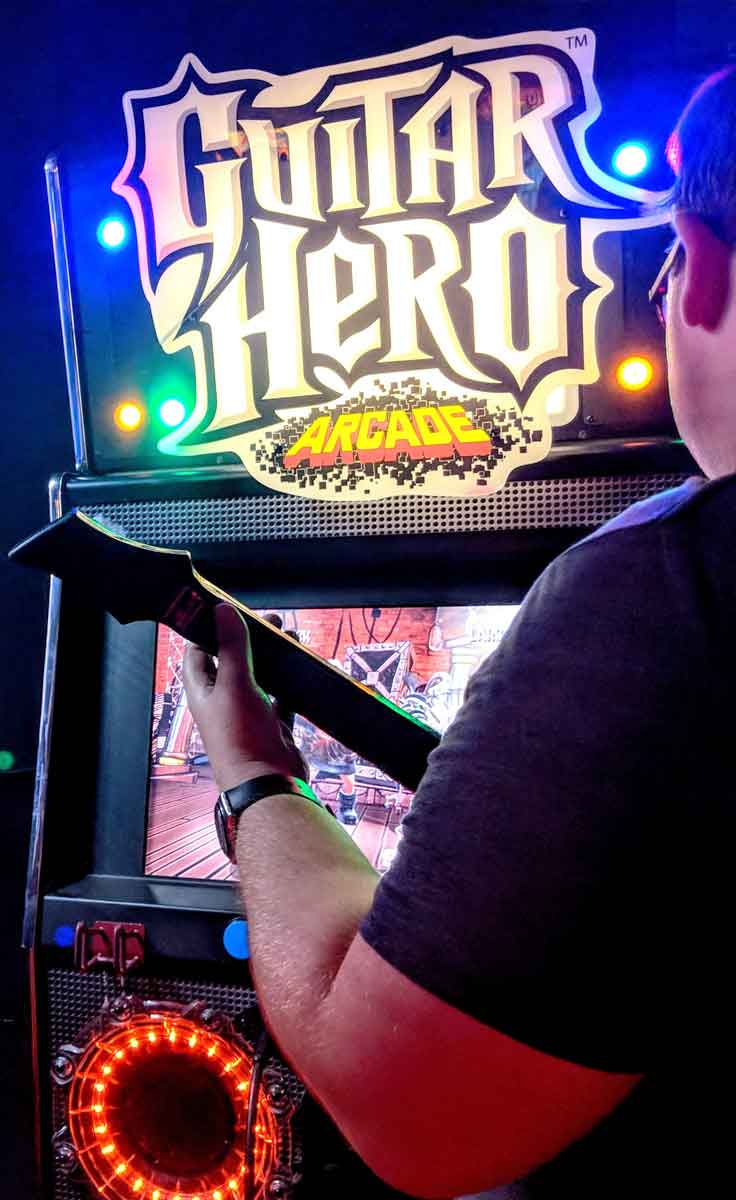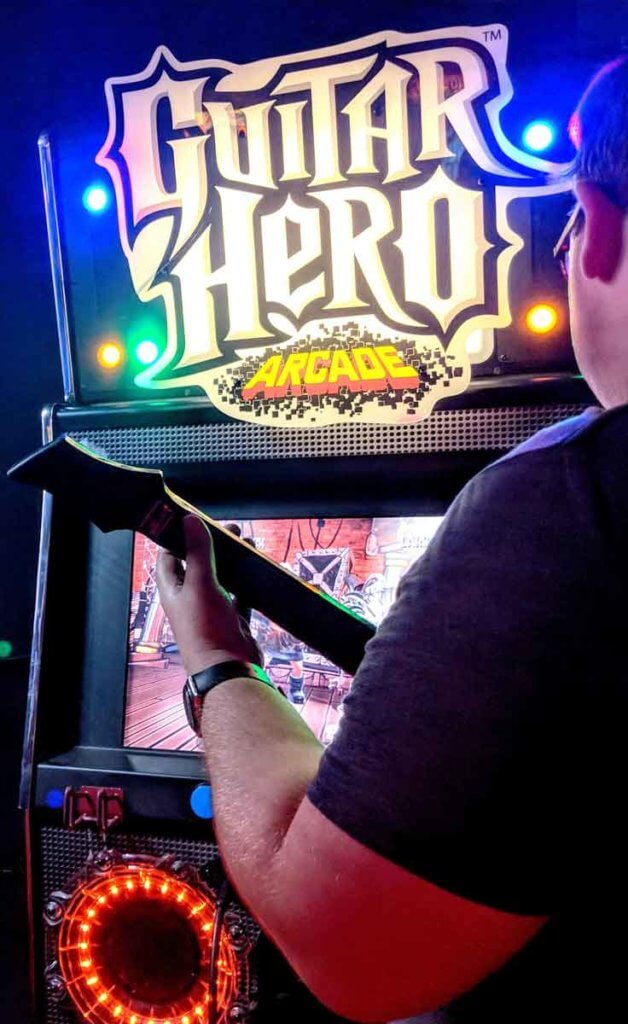 Did you know that most of the Disney World resorts and villas include an arcade?
So if the day calls for rain and you don't want to bother leaving your resort, check out your resort's arcade.
The arcades feature a variety of classic and new arcade games, like air hockey, pinball machines, and Guitar Hero.
The following Disney World value resorts have an arcade:
All-Star Movies Resort
All-Star Music Resort
All-Star Sports Resort
Art of Animation Resort
Pop Century Resort
The following Disney World moderate resorts have an arcade:
Coronado Springs Resort
Fort Wilderness Resort & Campground
Port Orleans Resort – French Quarter
Port Orleans Resort – Riverside
The following deluxe resorts and villas at Disney World have an arcade:
Animal Kingdom Lodge
Animal Kingdom Villas
Beach Club Resort
BoardWalk Inn
Grand Floridian Resort & Spa
Old Key West Resort
Saratoga Springs Resort & Spa
Wilderness Lodge
Yacht Club Resort
Walt Disney World Dolphin Hotel
7. Avoid the rain at one of Disney World's spas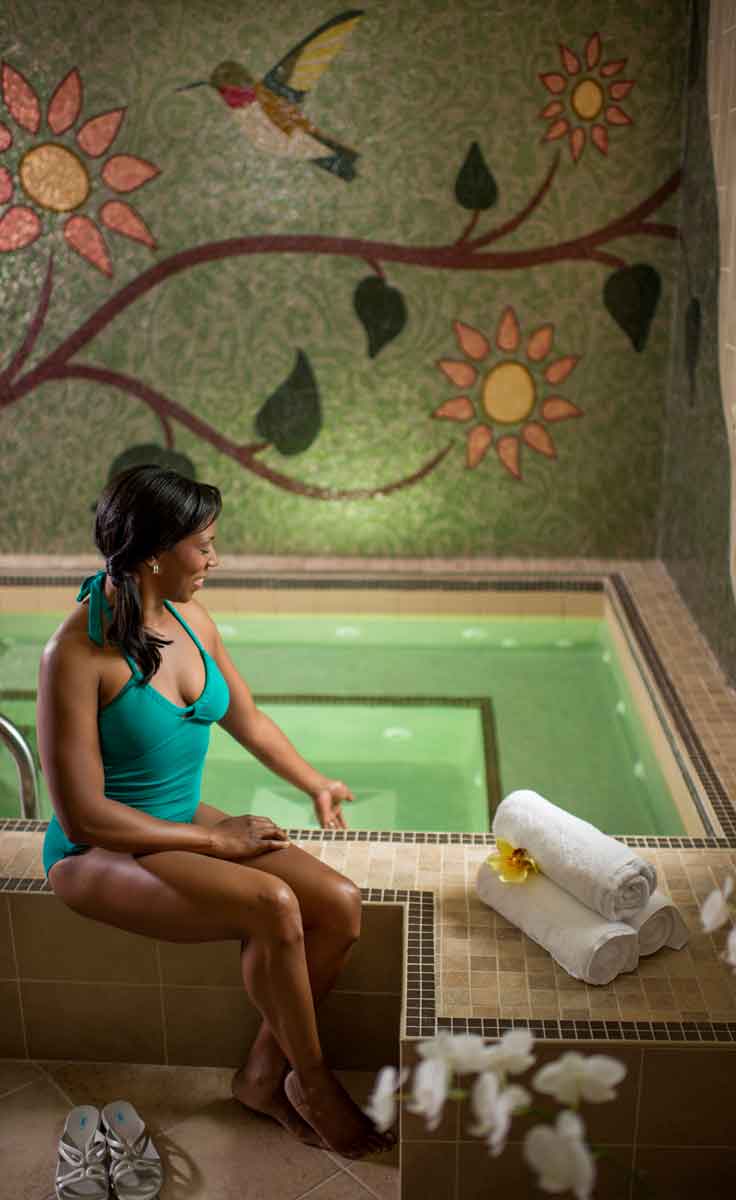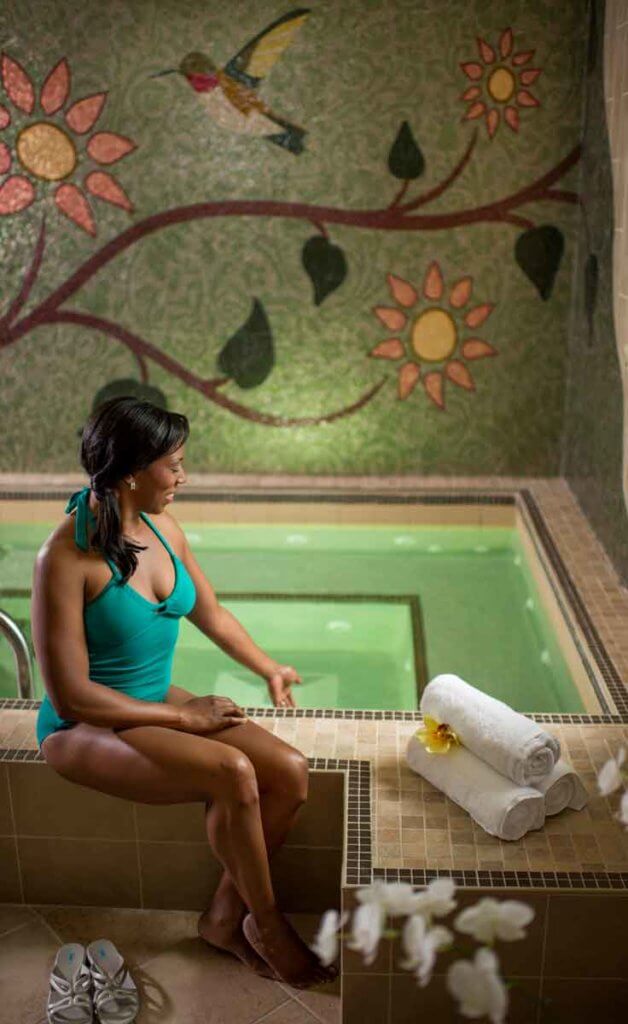 For a more relaxing activity on a rainy day, schedule an appointment at one of several spas at Disney World.
Each Disney World spa has a different set of services, but typical services include massages, facials, wraps, manicures, pedicures, spray tans, or hair styling.
There are 3 full-service spas at Disney World:
Mandara Spa at the Walt Disney World Dolphin Hotel
Senses – A Disney Spa and Salon at Disney's Grand Floridian Resort
Senses – A Disney Spa at Disney's Saratoga Springs Resort
In addition to the above spas, the following Disney World fitness centers offer massages and basic facials:
La Vida Health Club at Coronado Springs Resort
Ship Shape at Yacht Club and Beach Club resorts
Zahanati Massage & Fitness Center at Animal Kingdom Lodge
Spa services at any of the above 6 locations can be booked by calling 407-WDW-SPAS.
8. Have afternoon tea at the Grand Floridian Resort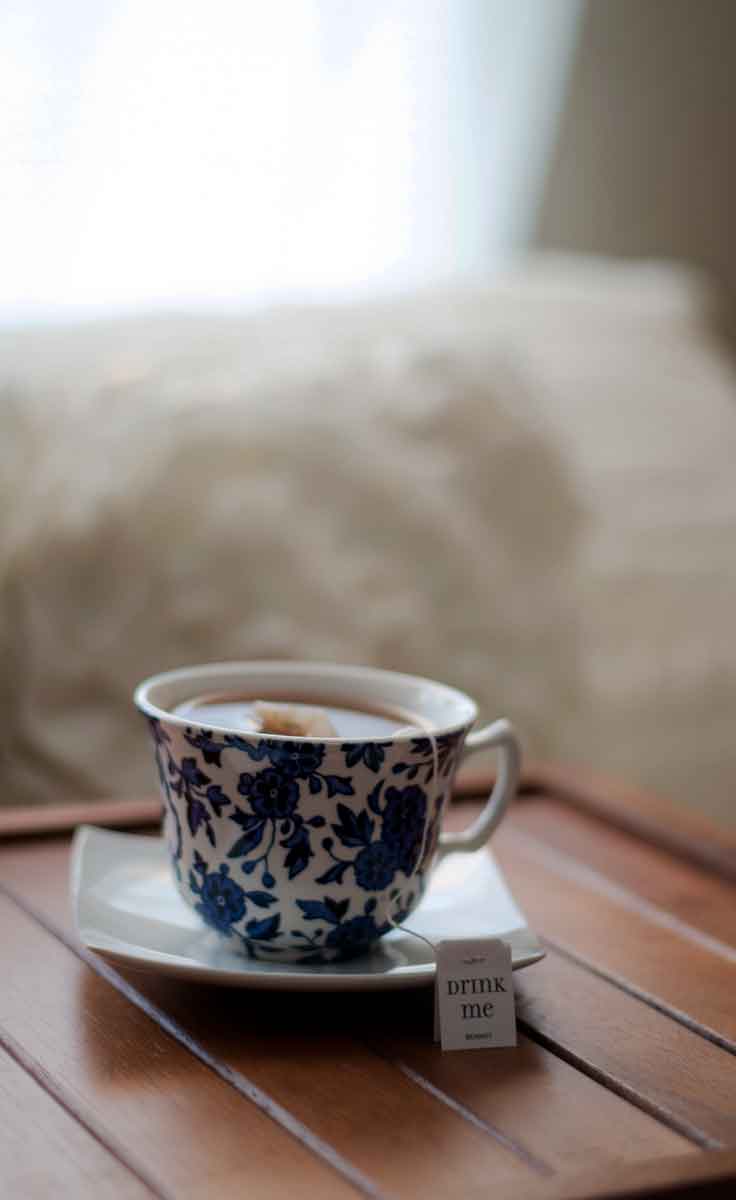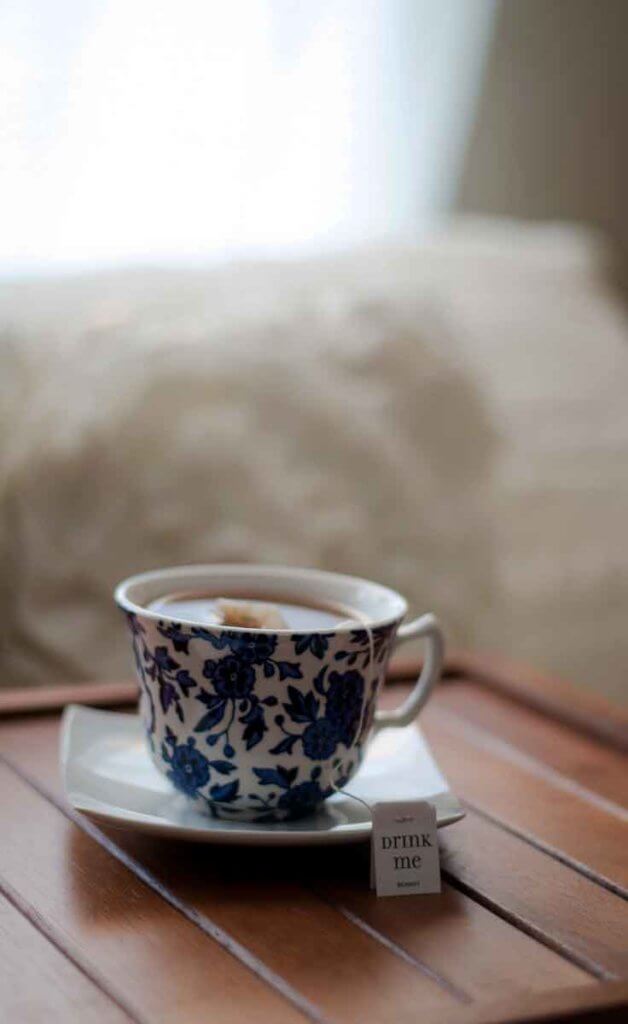 Disney's Grand Floridian Resort & Spa hosts 2 afternoon tea parties, Disney's Perfectly Princess Tea and the Wonderland Tea Party.
Disney's Perfectly Princess Tea is open to kids of all ages, but designed mainly for ages 3-9.
Kids in this age group get a disnified swag bag with a toy (doll or sword and shield) and other fun goodies depending on whether they choose prince or princess.
Older kids can purchase this gift bag for a bit over $136, not including tax.
The Wonderland Tea Party is exclusively for kids age 4-12. The party includes appearances by characters from Alice in Wonderland, as well as cupcake decorating, and crafts – in addition to tea (aka apple juice).
The Wonderland Tea Party runs from 2-3 PM, Monday through Friday, at 1900 Park Fare.
In addition to these 2 parties, you can have traditional tea at any time at the Garden View Tea Room.
At the Garden View Tea room, you can choose from over 20 teas and nosh on traditional tea snacks, like scones with jam.
9. Experience virtual reality at The VOID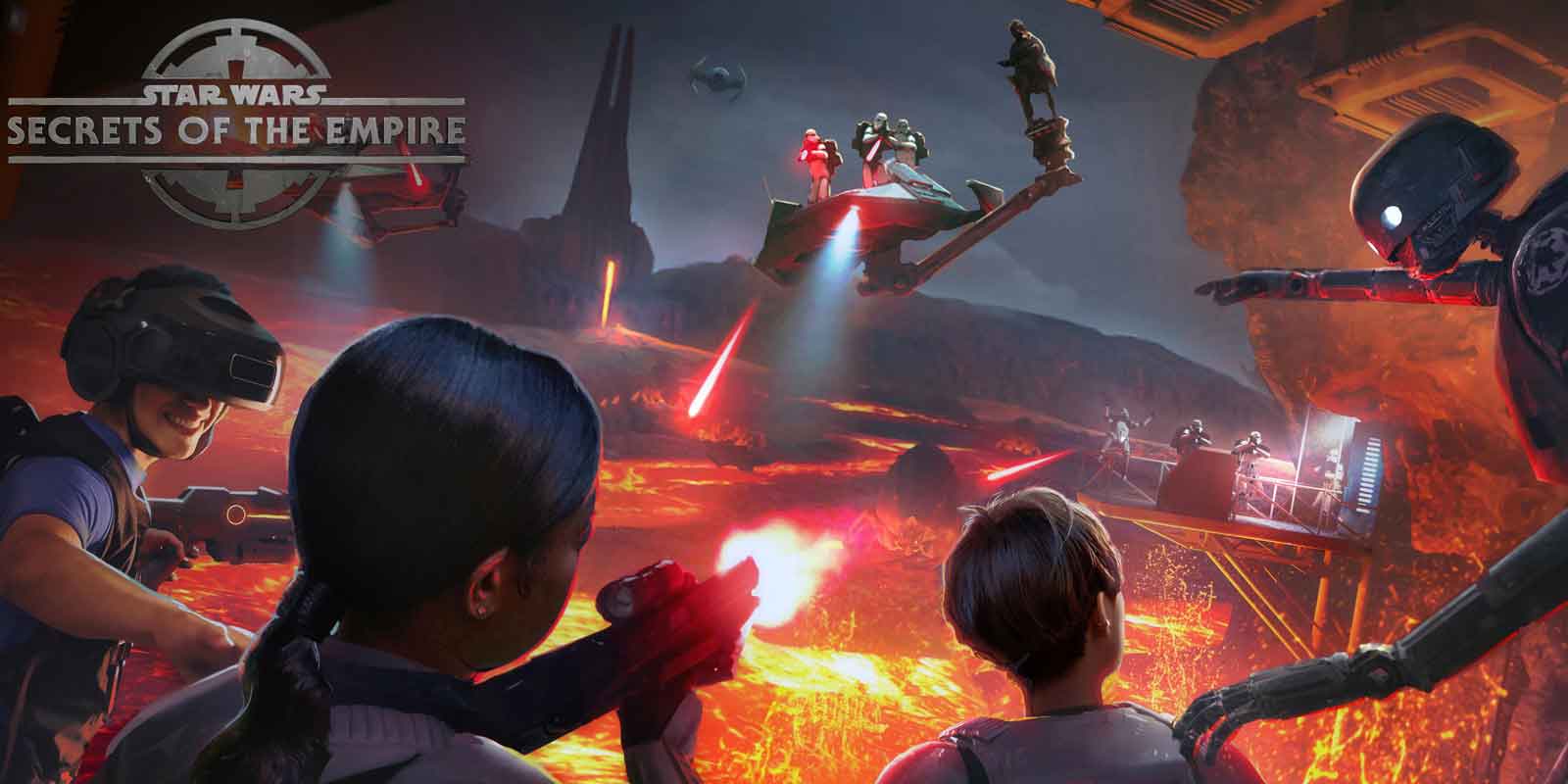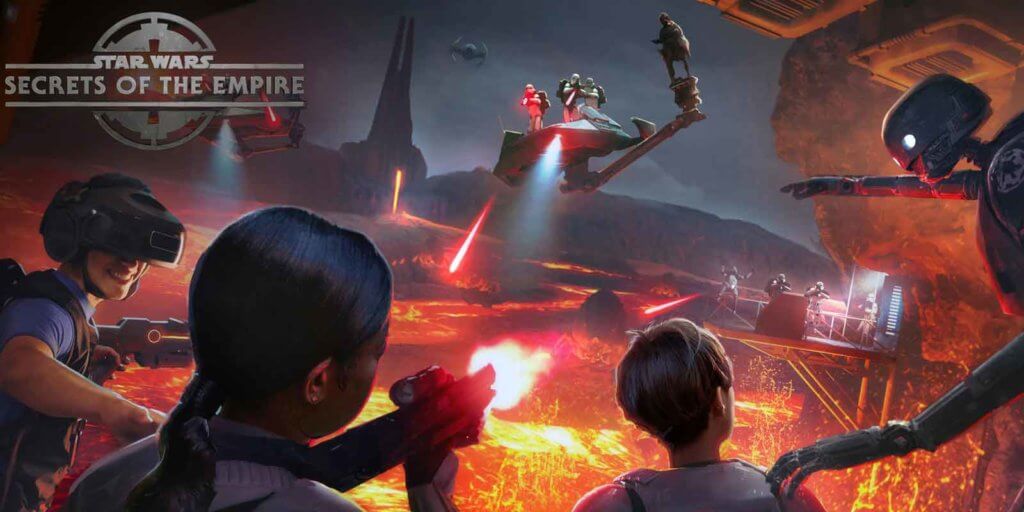 Located in Disney Springs, The VOID is home to 2 virtual reality experiences perfect for having fun despite a rainy day at Disney World.
Experiences at The VOID include Ralph Breaks VR, featuring Wreck-It-Ralph, and Star Wars: Secrets of the Empire.
Each virtual reality experience costs roughly $30, not including tax.
10. See what it's like to be a basketball star at NBA Experience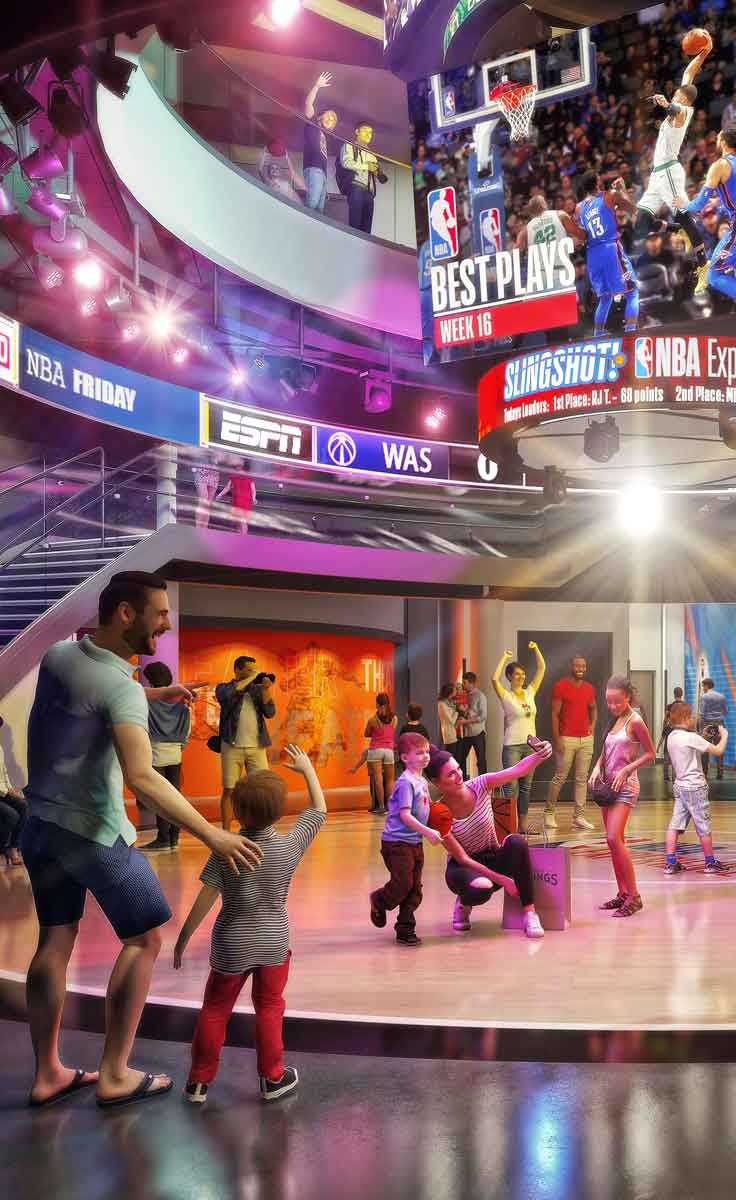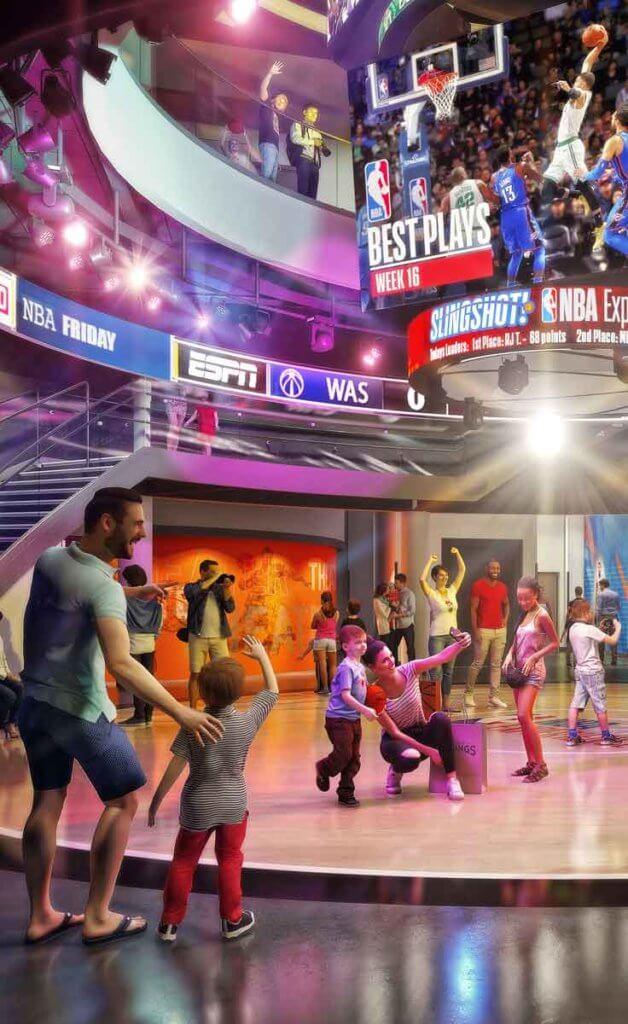 Sooooo, technically the NBA Experience is not open until August 19, 2019.
However, as most of you are planning your Summer trips to Disney World now, I thought it was important to let you know about it!
The NBA Experience will be packed with all kinds of fun activities, such as an NBA Draft experience, NBA Combine experience, basketball drills, trivia, and shopping.
11. Five things to do in Orlando when it rains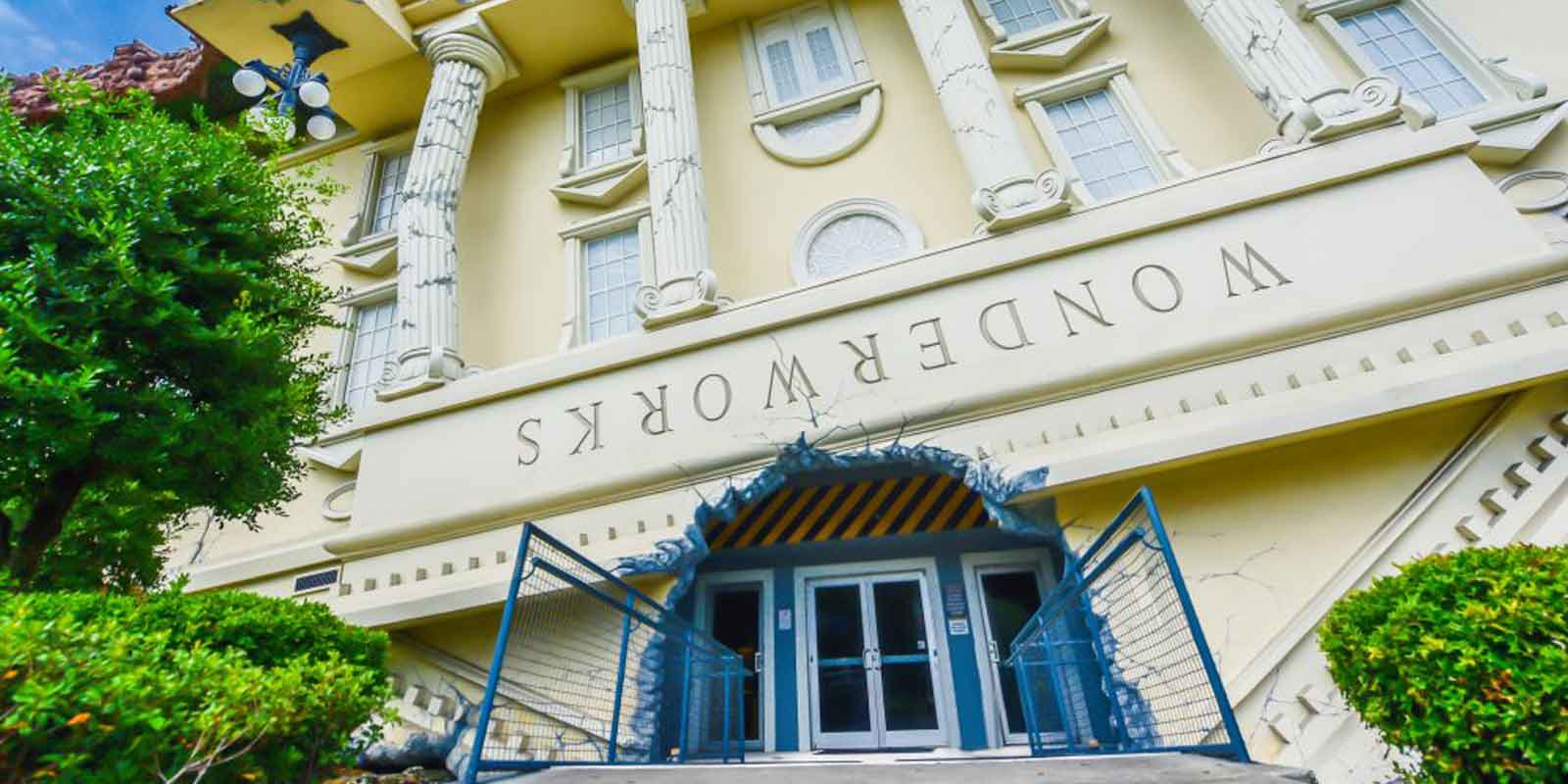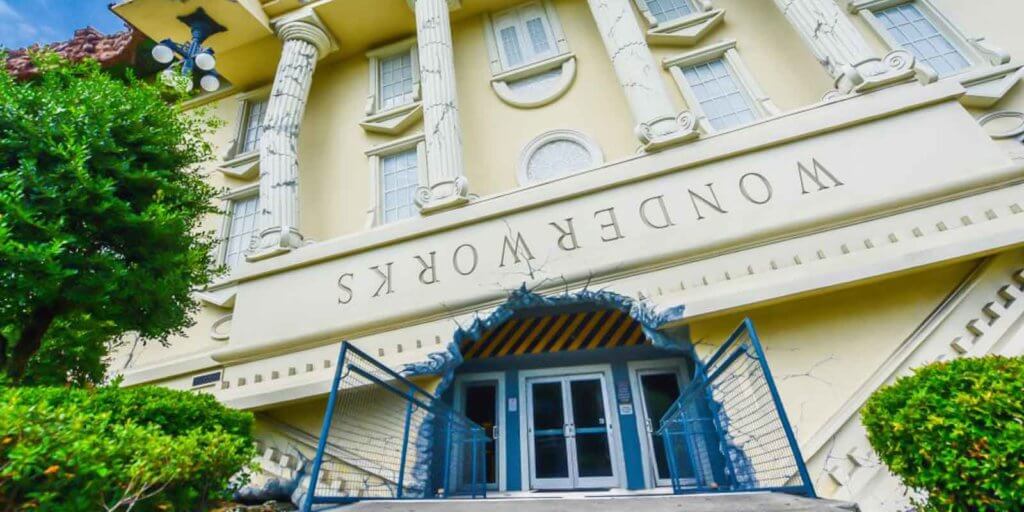 If you drove to Disney World or rented a car, take the opportunity to head out to other Orlando area attractions.
Uber and Lyft, the 2 most popular ride sharing apps in the Orlando area, are another option for transportation.
There are a number of indoor attractions in Orlando that will keep you entertained and out of the rain.
Here are my 5 favorite things to do in Orlando when it rains.
Dave & Buster's Orlando
If you love playing games, Dave & Buster's Orlando is the perfect spot to get through a rainy day.
This chain entertainment complex and restaurant includes TONS of things to do, such as bowling, pool, Dance Dance Revolution, a dragon themed virtual reality experience, and classic arcade games.
Escapeology Escape Rooms Orlando
Escape rooms are all the rage the past few years. They're a great pick for adults or families with teens.
Orlando's best escape room is Escapeology, featuring 7 different rooms to challenge you on a rainy day. A few rooms include Antidote, Budapest Express, and Mansion Murder.
Each room runs for roughly $30, not including tax.
iFly Indoor Skydiving
Skydiving in the rain? You bet! Indoor skydiving, that is.
Experience the thrill of skydiving without the dramatic jump at iFly Indoor Skydiving.
If you're looking to really level up your indoor skydiving experience, you can add a virtual reality experience to your flight.
For example, you can experience the feeling of flying as a drag with the How to Train Your Dragon experience.
Madame Tussaud's Wax Museum
As cheesy as a wax museum seems, I can confirm Madame Tussaud's Wax Museum is a lot of fun and the wax figures are super realistic.
Madame Tussaud's Wax Museum is a perfect activity for taking fun and goofy photos on a rainy day. You'll be so entertained for a few hours that you'll forget about the bad weather!
WonderWorks Indoor Amusement Park
WonderWorks is another indoor fun option that could keep you occupied when it rains at Disney World and Orlando.
This fun place is like a cross between a kids' Science museum and an indoor entertainment complex.
A few activities include laser tag, a ropes course, a space discovery room, and an illusion art gallery.
What are your favorite things to do at Disney World in the rain?
As you can see, there's no need to panic if the weather during your trip to Disney World calls for some rain.
Check out the fun Disney rain gear below for a few cute ways to dress up in spirit – and keep dry – while at Disney World in the rain.